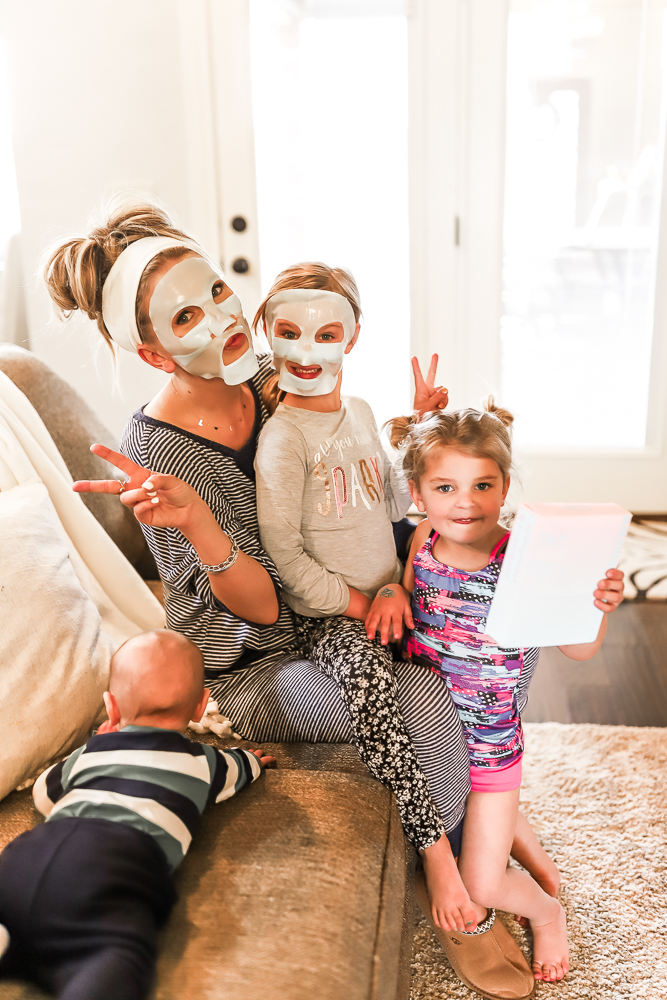 I'm so excited to share Tula's new Hydrogel Mask with yall! I tried it yesterday after the launch and I'm OBSESSED! I think I know our plans for the weekend – girl's night in! Lots of rest and a little rejuvenation!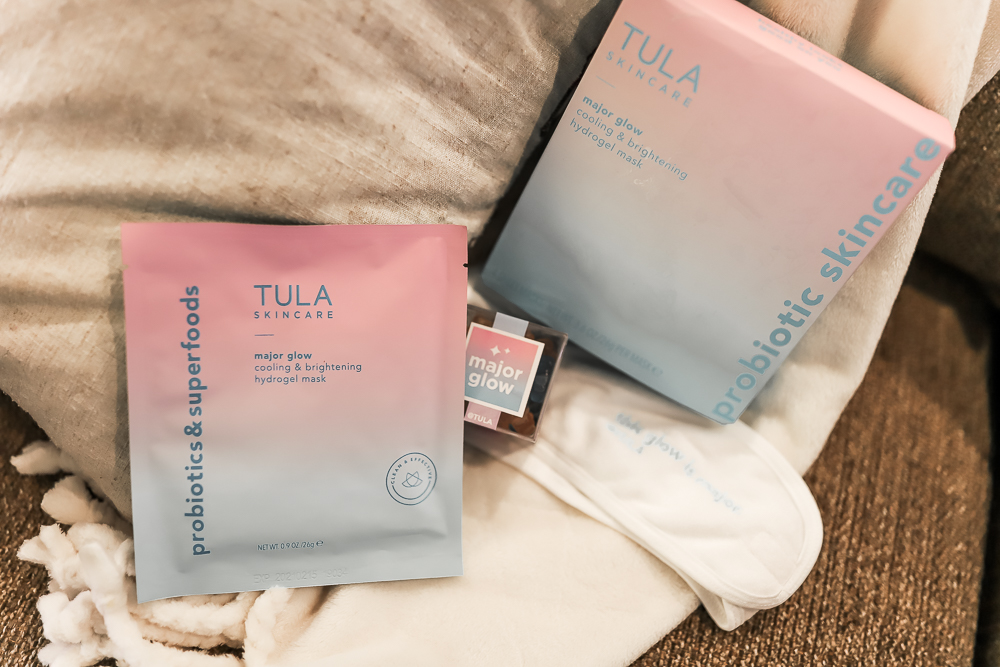 If you've been following here for a while, you know that I'm obsessed with all things from Tula Probiotic Skincare. I have been using their line for over 2 years now, and continuously reach for it! My favorite is the Purifying Cleanser + Aqua Infusion Oil Free Gel Cream. The latest Glow and Get It Stick is amazing, too and was so great that it's sold out TWICE now. I'll be sure and let you girls know when that restocks because it's a MUST!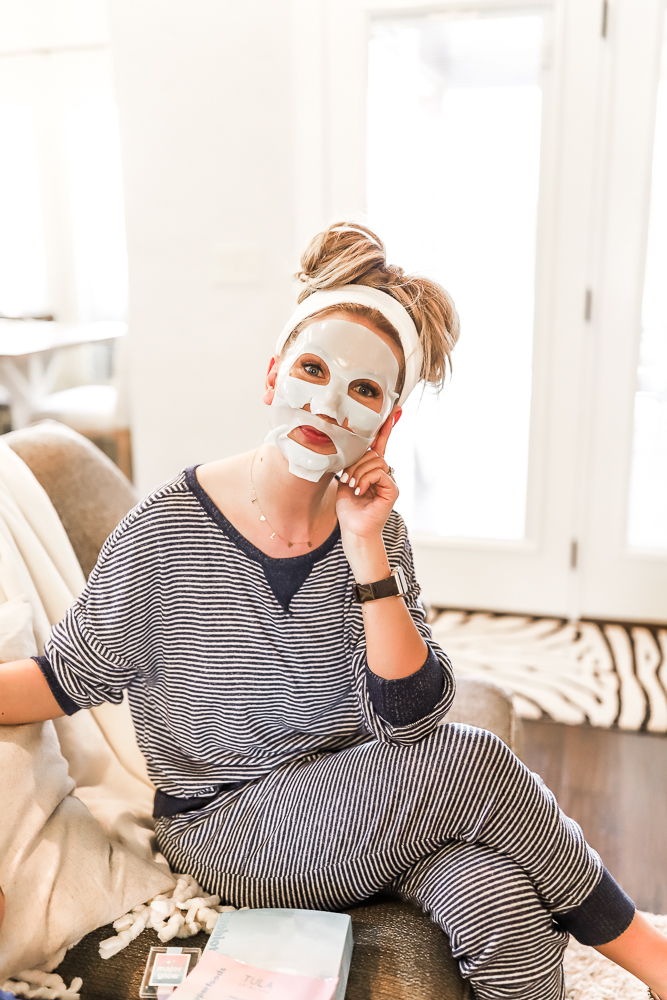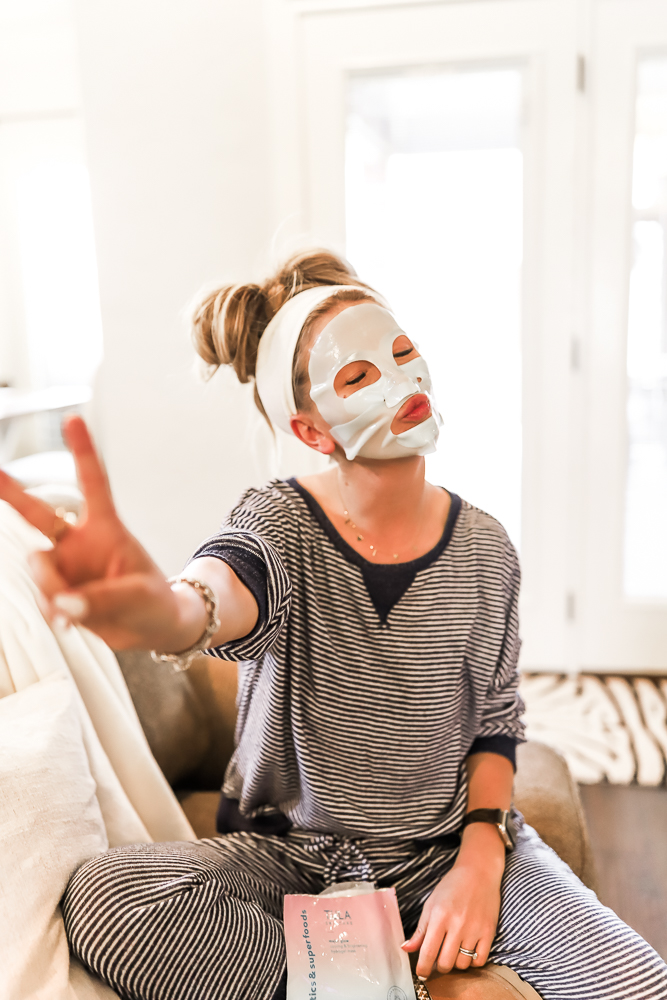 I love a good mask and this one is AMAZING, yall! I tried it out and immediately felt like my skin was glowing and ready for the day. You can use it after cleansing and before starting your day, if you want to go makeup-less or even at the end of the day to unwind. I don't know about yall, but if a mask has more than 3 steps, I'm out. This one is SO easy and effortless but gives you major results with hydration and glow!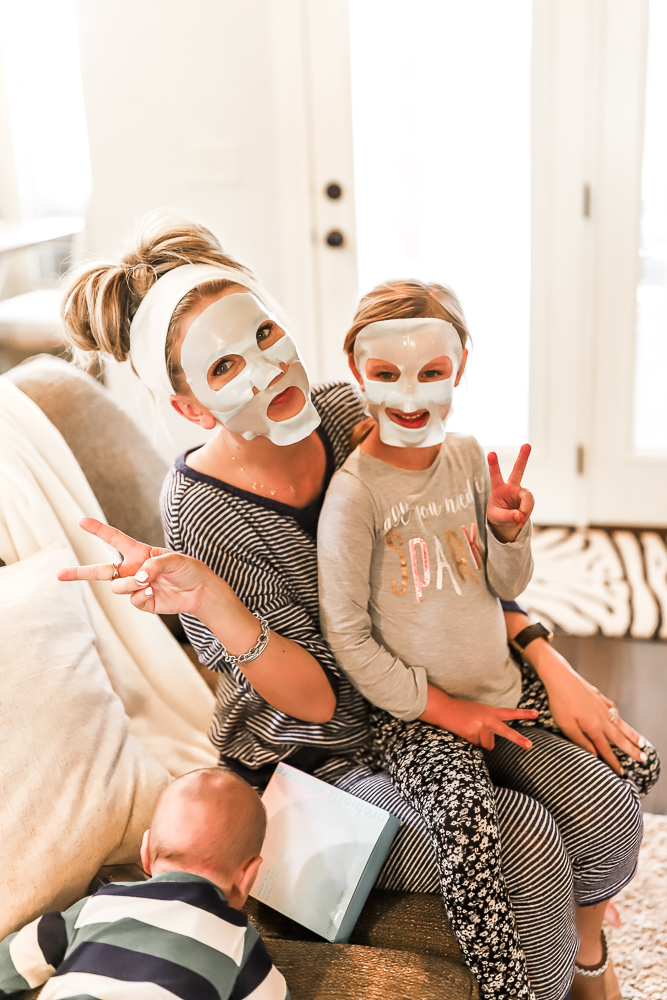 One of my favorite things about the Tula Probiotic Skincare line is that they have clean ingredients that are safe to use on my skin (and even when Laikyn sneaks some of it, too). I feel confident in the ingredients because I know what they all are and they're free of Phthalates, Parabens, Toxins, Carcinogens, Mineral Oil, Sodium Laurel Sulfate, and harmful preservatives. As always, Tula products are cruelty free.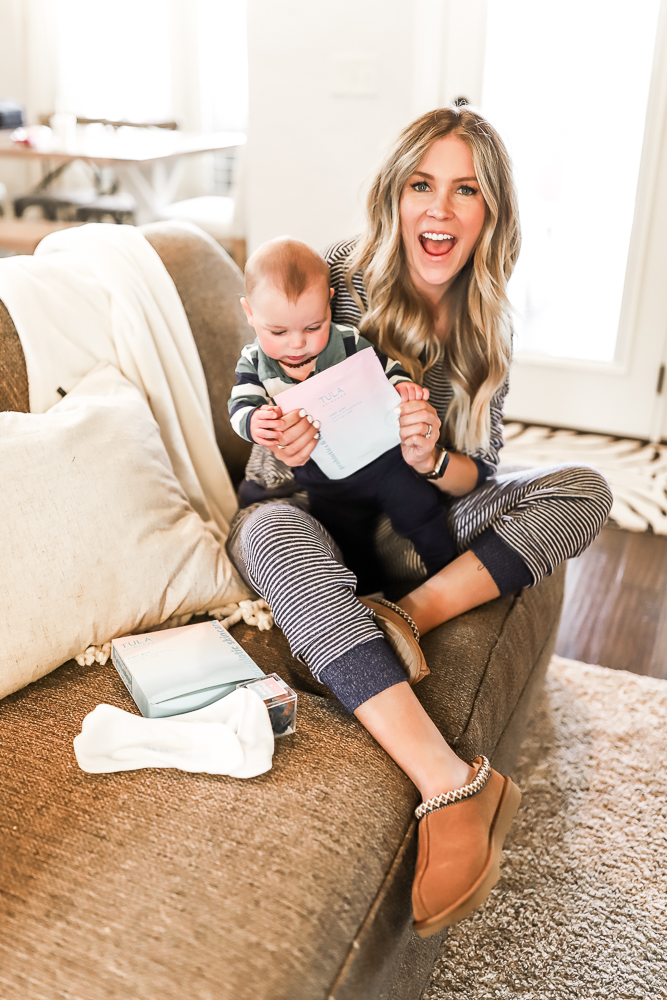 The hydrogel mask is infused with probiotics & superfoods like citrus and papaya, improves the appearance of your skin's tone, texture & hydration levels immediately and over time. This mask is suitable for all skin types such as oily, dry, normal, combination, sensitive and mature skin. All you need to do is put on the mask after cleansing, leave it on for 5-10 minutes and you'll feel instant hydration and glow! It leaves skin instantly looking more luminous, radiant, and glowing – we can all use a little of that in our lives! My skin needs hydration SO bad and this mask locks in moisture for a boost of hydration while exfoliating and brightening the skin for a smooth and even-toned complexion! No need to keep these puppies in the refrigerator because it instantly cools the skin to soothe redness and irritation! You can use it up to 2 times a week or whenever you need a little extra glow!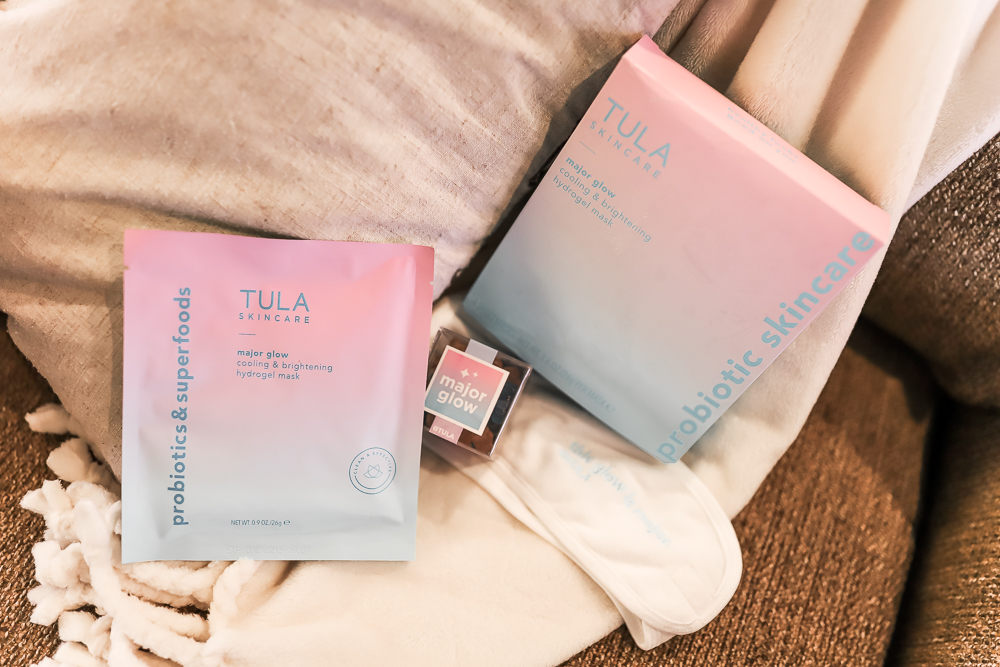 Basically, I'm obsessed and know you ladies will be too! I wanted to share immediately before these sell out (which always happens)! You get the 4 masks in a package which is $35 + you can use my code ASHLEE20 to get 20% off making these masks only $28! That's $7 per mask, which is cheaper than any hydrofacial or spa treatment! These are perfect to have on hand for gifts or your next girls night! They'll be a hit!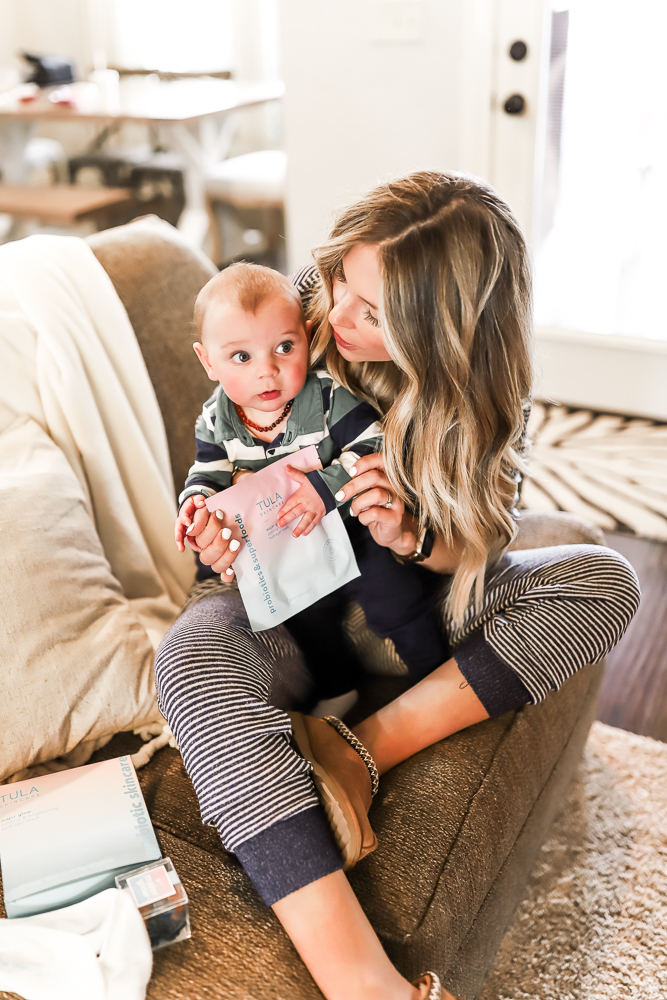 Let me know if you grab a mask or anything from the Tula website! You can use my code ASHLEE20 for 20% off anything on the website including kits which is always a great thing to grab especially if you don't know how your skin is going to react to the new line.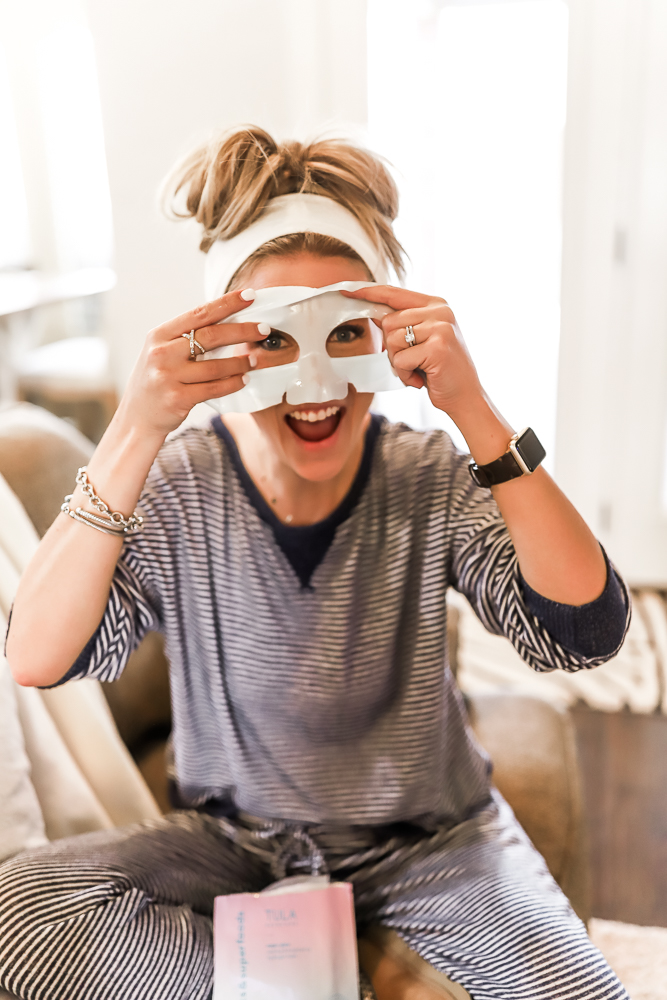 Shop all of my favorite Tula products!

Hope you all have the best weekend! We're staying in this weekend…doing some relaxing, masking and just enjoying being HOME!

Thank you to Tula for sponsoring today's post! All content and opinions are that of my own!