Happy Monday, lovelies! I'm at it again this week sharing lots of affordable and great finds! Today I'm sharing over 30 great finds from Walmart that you may need in your closet this spring! The best part is they're all UNDER $30!!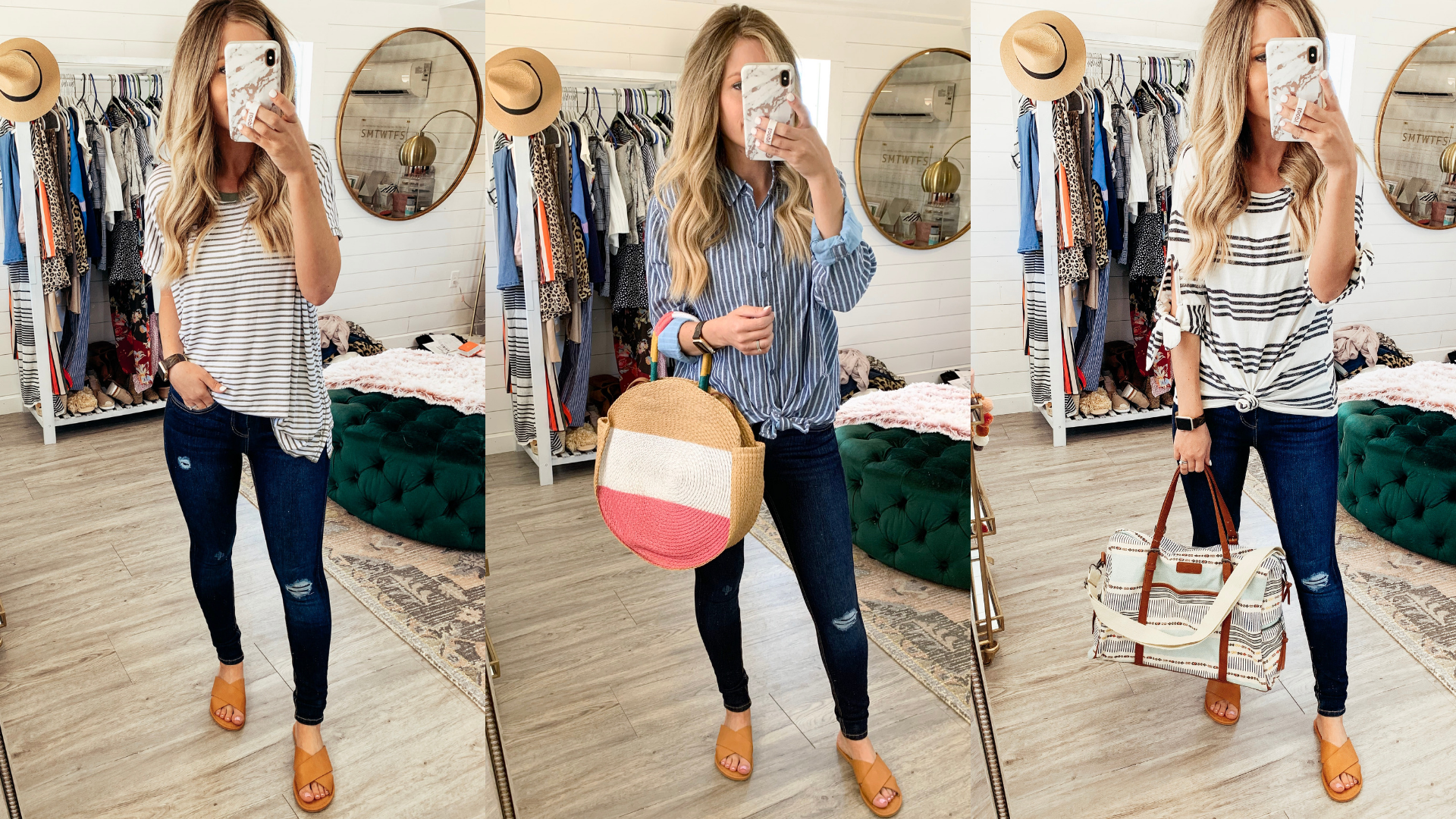 I've been scouring Walmart website and also in store for months now, attempting to find all of the best stuff to share with you ladies! I can't even believe all of the good stuff I've found! Walmart is TOTALLY stepping up their game. For about a year now, I've been finding the best stuff and no one can believe it's all from Walmart! I'm obsessed. They have lots of great dupes for Free People, Madewell, Sam Edelman and more! I love finding those!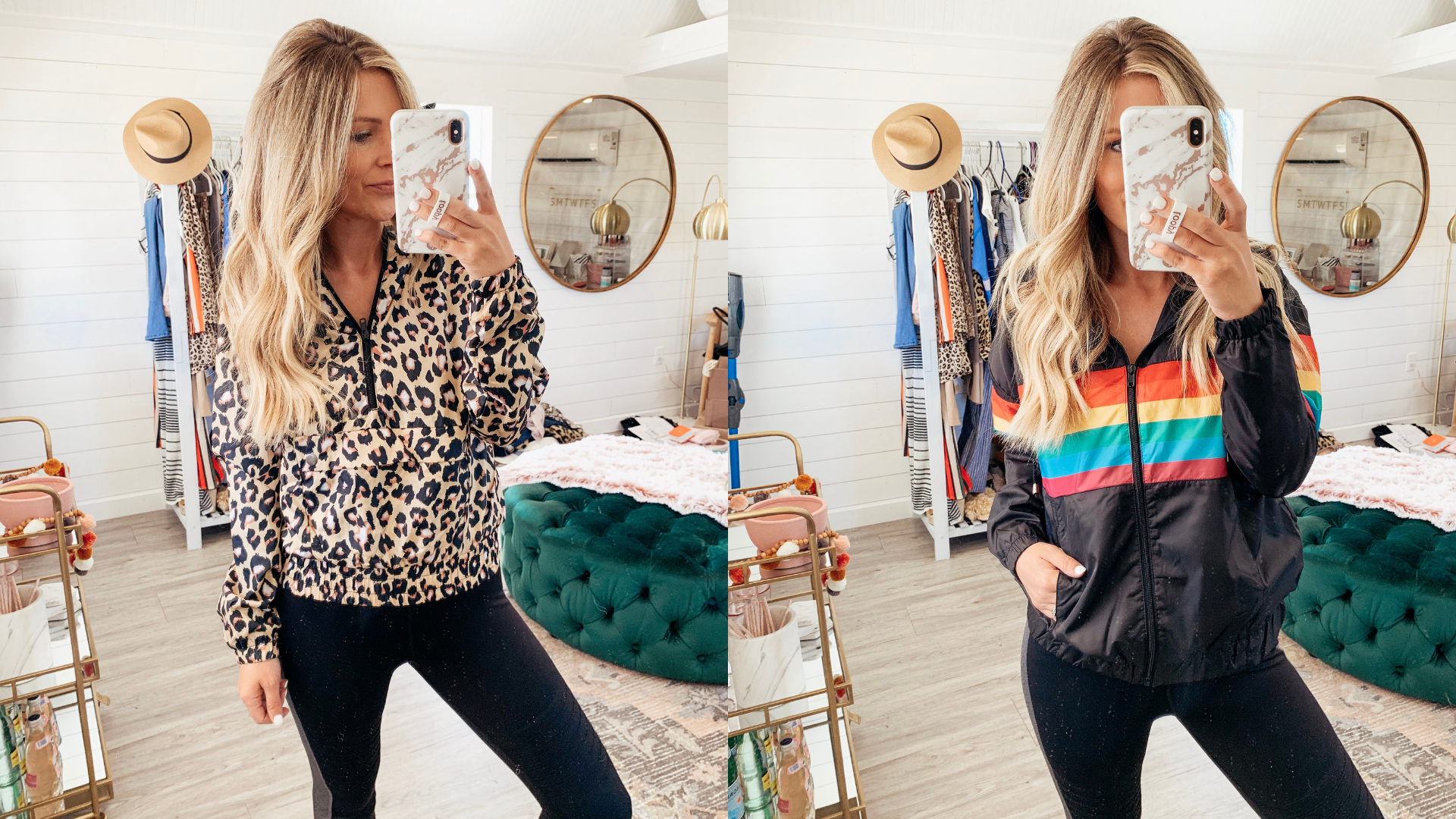 striped tee // striped bow sleeve tee // jeans // shoes // circle bag // rainbow bag // weekender bag // tied stripe shirt
leopard windbreaker // rainbow windbreaker // moto leggings // hat
First up, I wanted to share these really great striped tees along with these jeggings! I can tell you right now that this top will be worn on repeat, and I'm already looking into purchasing another color. It is SO SOFT and such great quality. I love that it looks like Free People, but it's definitely from Walmart with the price tag being a fraction of the cost!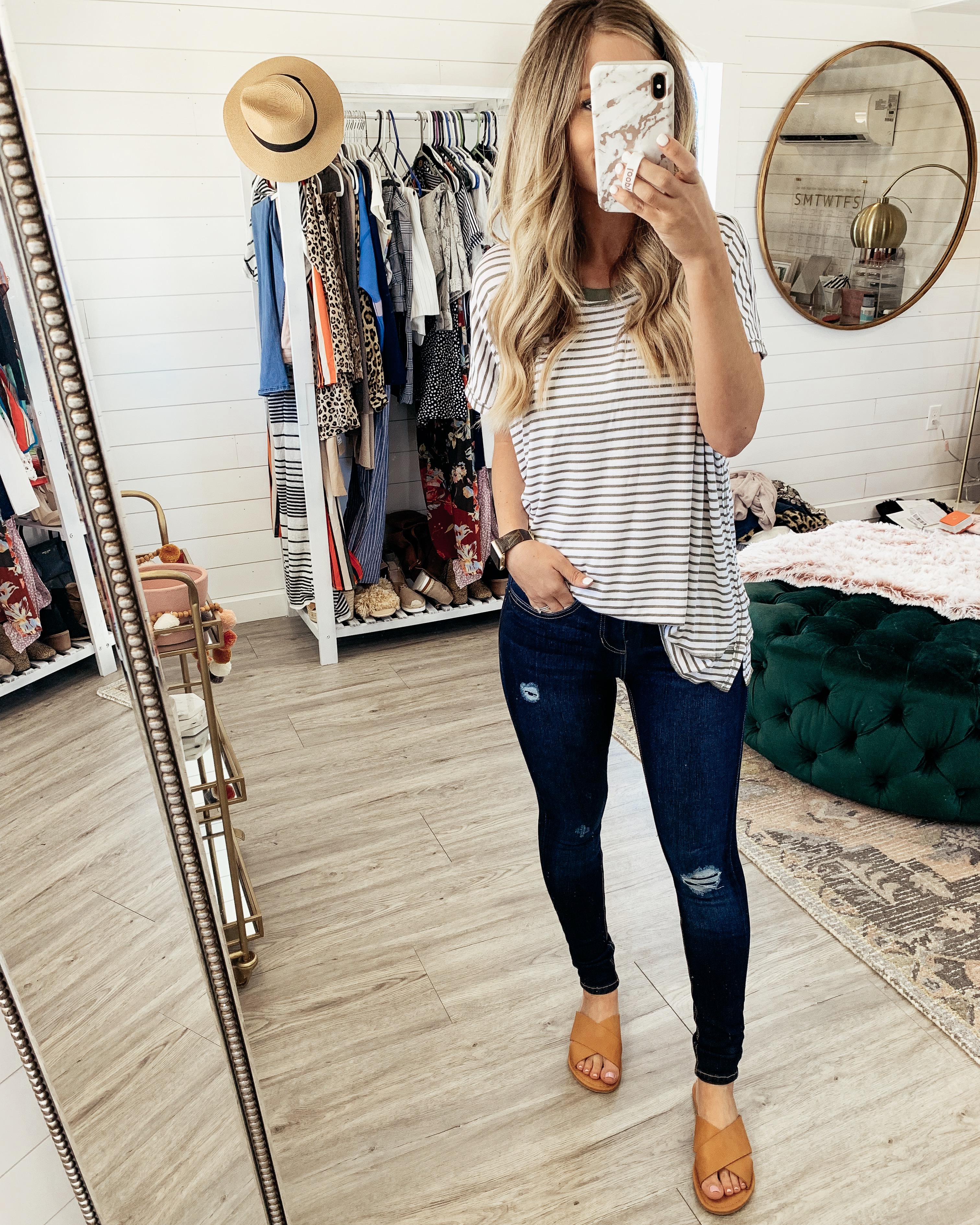 The top is available in 8 colors and is currently under $6!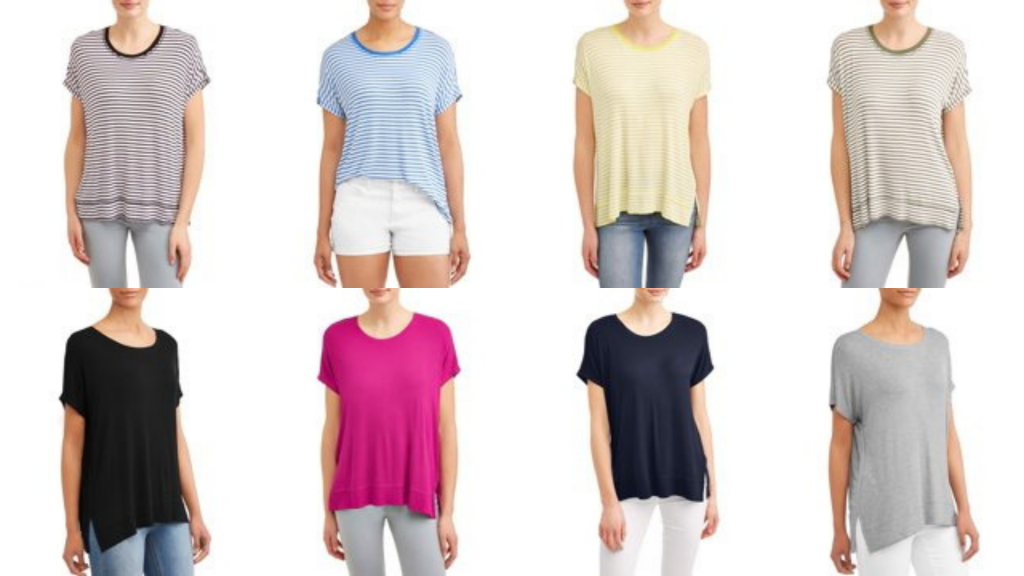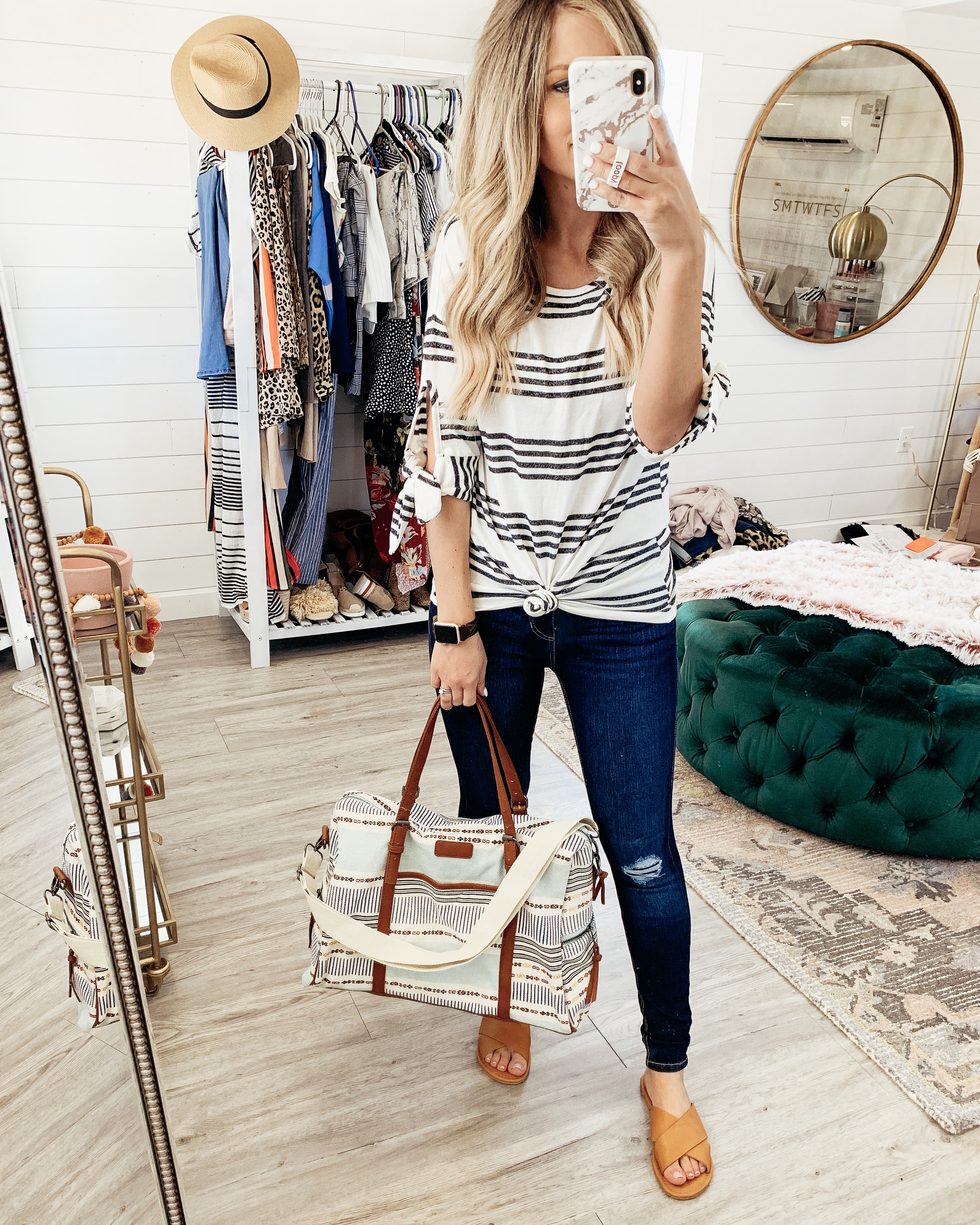 This striped top is precious and I love the ties on the sleeves. It comes in 2 different prints and runs true to size. I'm wearing a small and love that this top is $16! I have on the same Time and Tru jeggings. I would definitely go up a size in them as they fit small. I am wearing a size 2, however, would be more comfortable in a size 4. I love the distressing!

These shoes are only $28 and available in 6 color options!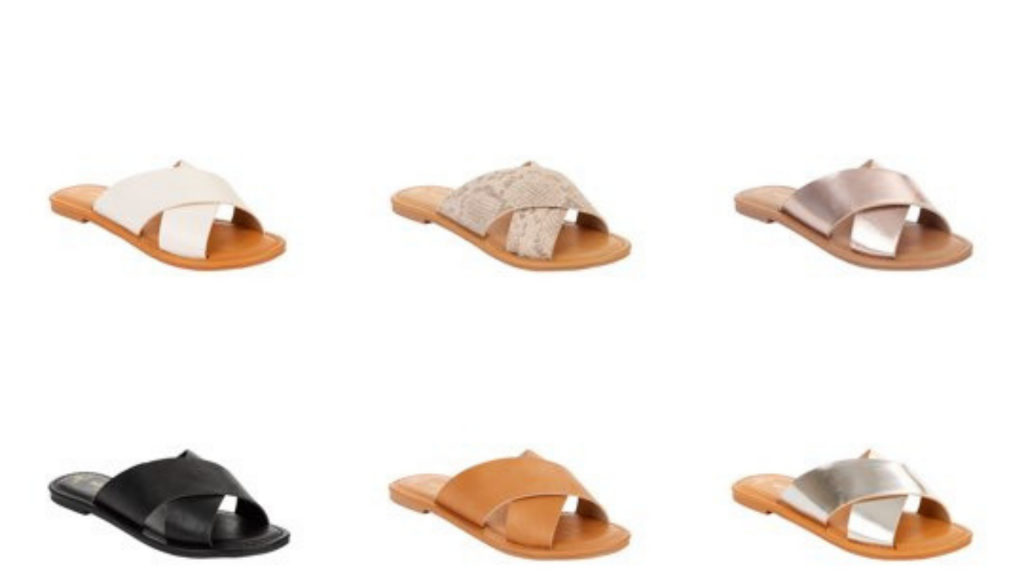 Definitely grab these cognac slides that are dupes for Madewell! I'm loving them and they're so comfortable! Can't believe they're only $28 for the quality and they come in 6 colors! I'm grabbing the white ones next!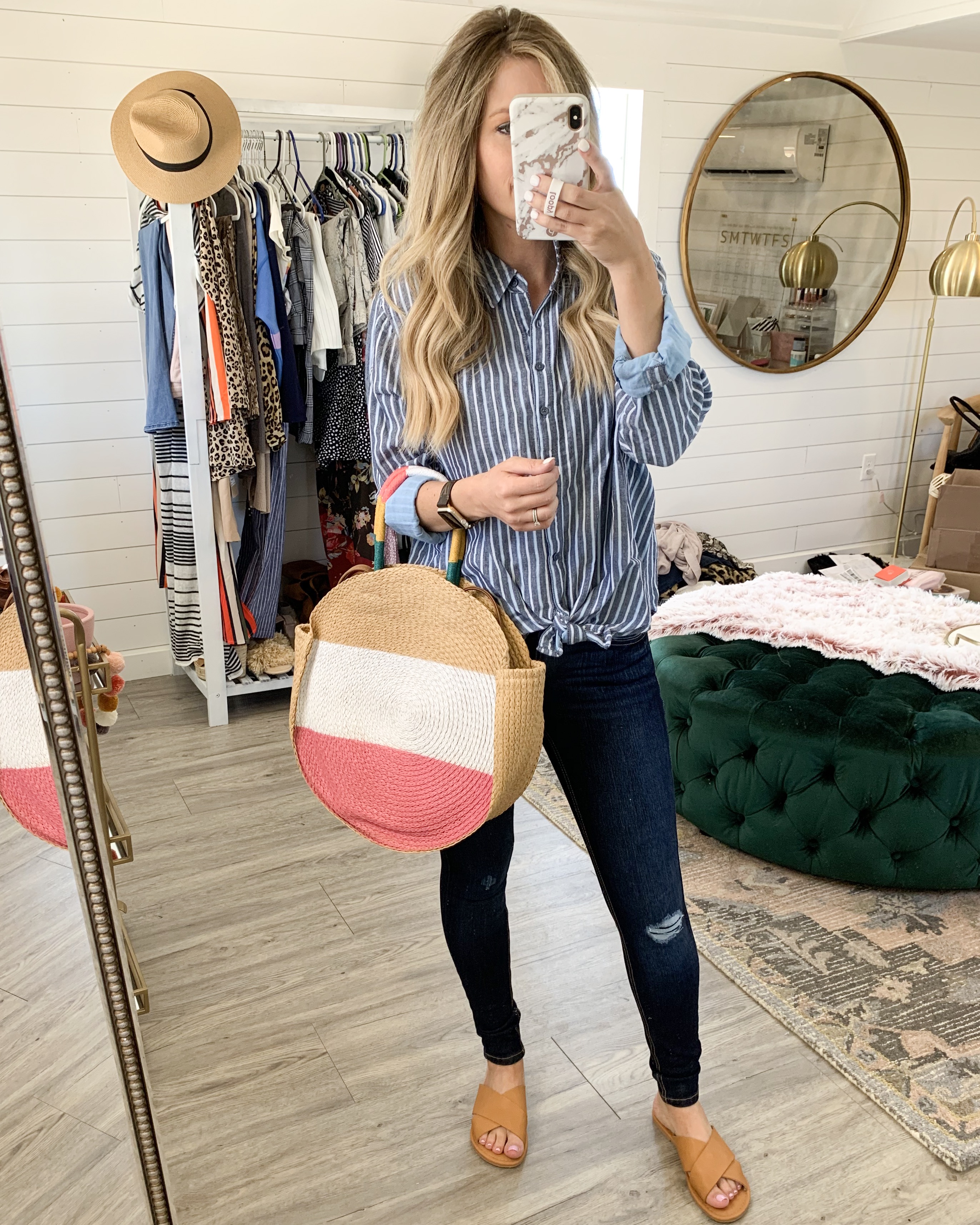 We are headed to the beach next month, so I've been looking for all of the bags to take with us! These beach bags are SO cute and so inexpensive that I can keep them all! The best part about this rainbow striped bag is that you can throw wet swimsuits in it and then just wipe it out since there is a liner inside. Definitely a great pool/swim bag.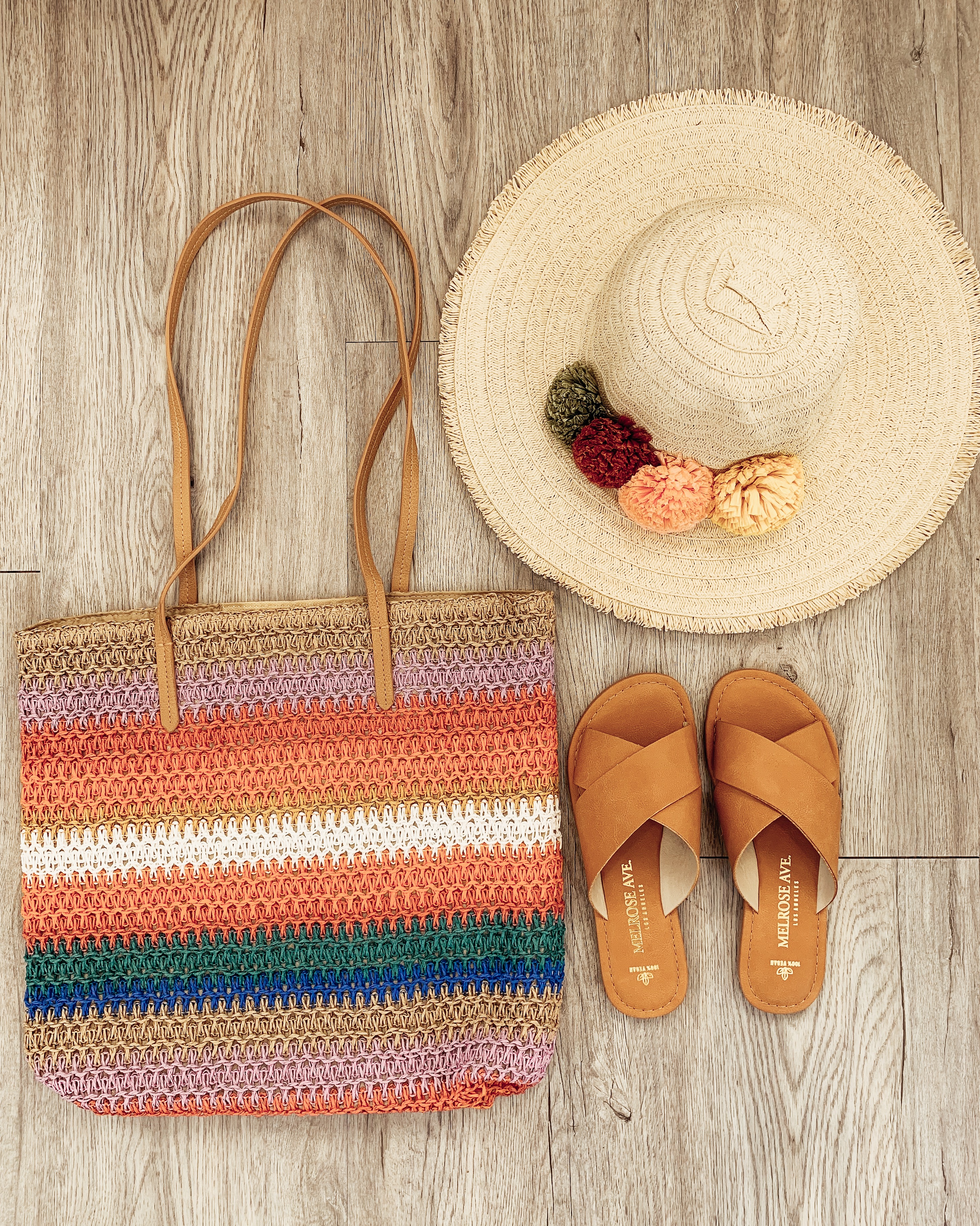 This pom hat is adorable! I'm loving the fun detail and that it still protects me from the sun! The striped weekender bag is perfect and I foresee my girls stealing this one to pack for our weekend trips!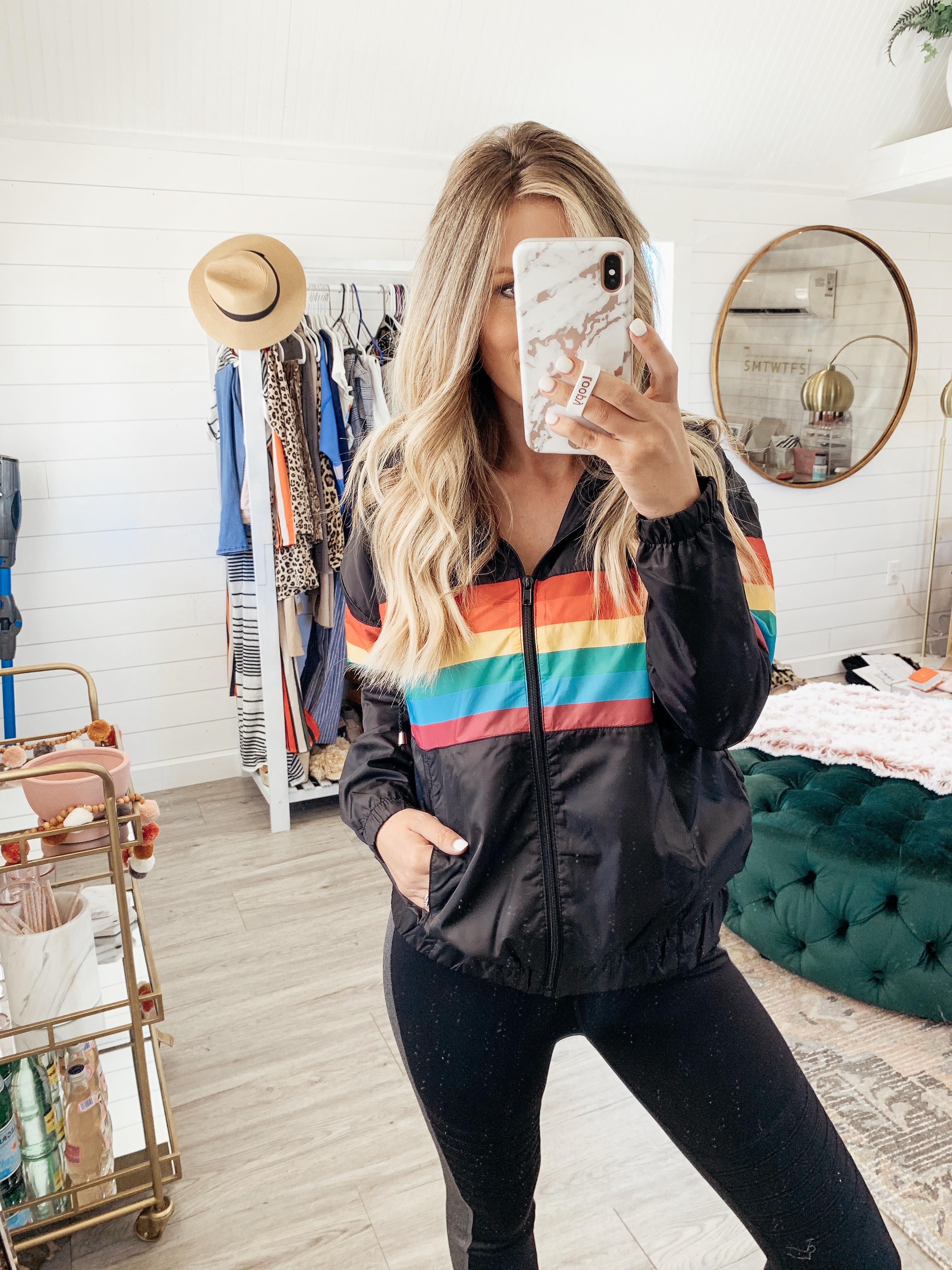 I can't believe I'm saying this but windbreaker jackets are BACK! I've been seeing them everywhere and how stinking cute are the leopard and rainbow ones? Seriously loving them both paired with these moto leggings.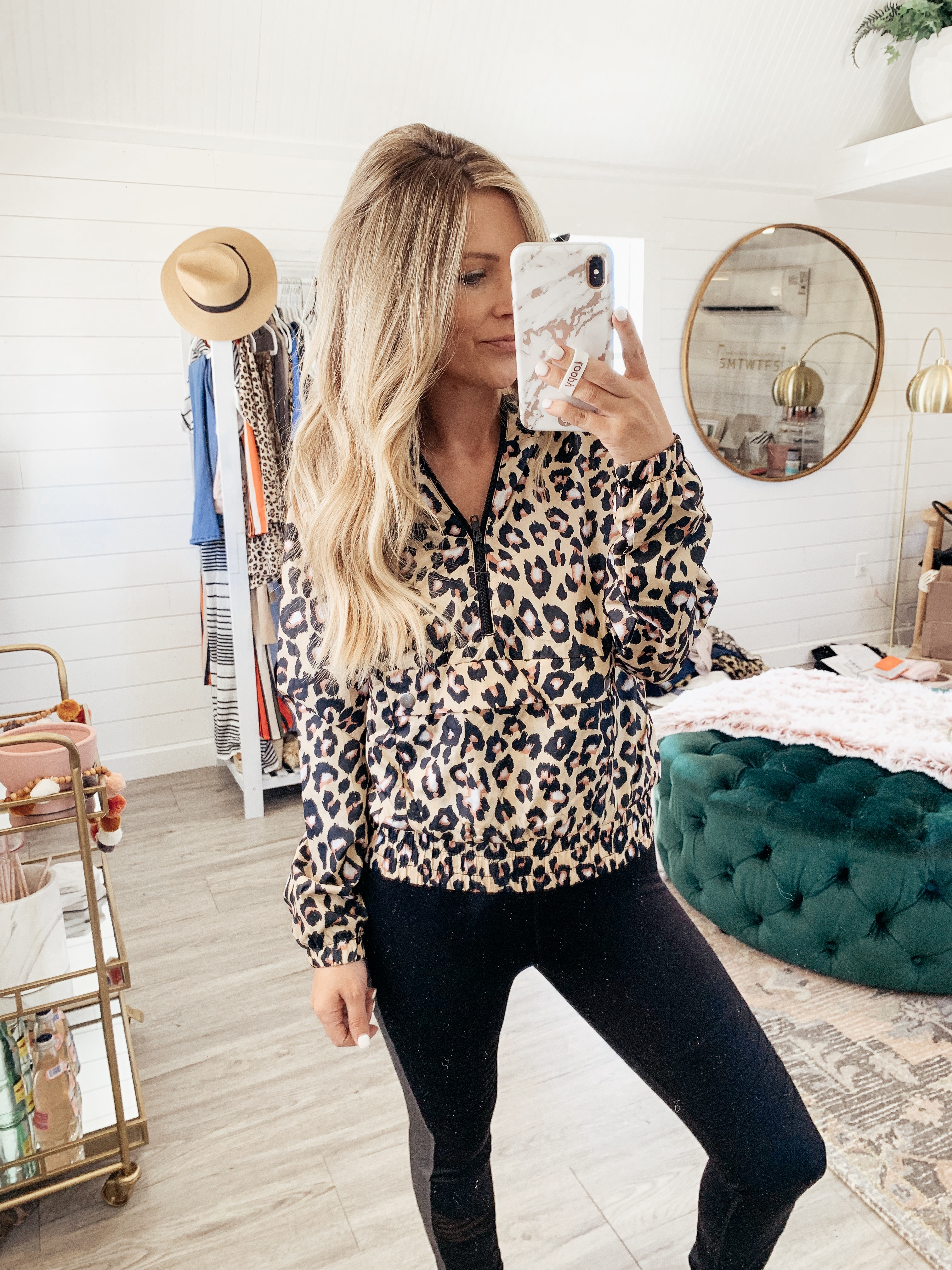 If you are looking for some good swimsuits, this criss cross black swimsuit is a must! I have had it for a few years now and it's held up great.

Head to my Instagram to see all of my items and more! I will be sharing lots throughout the week, so check back! Also, these items tend to sell out quickly because of the prices…so if you see something you want, GRAB NOW!
Shop everything you saw in this post from Walmart and more here!

Hope yall have a great week! This is a busy busy week for me, and there will be new posts almost daily! Keep coming back to see if you're interested in what I've got going on! 🙂

Thank you to Walmart for sponsoring today's post! All items are chosen by me as well as all content and opinions are my own!