A few weekends ago, my best friend, Jordan and I, went for a little staycation sleepover!! Do any of you have a tradition that when you have a sleepover, you get new matching jammies? Well, I do! If my mom and I have a trip planned, one of us always gets everyone new pajamas! I decided to do the same for Jordan and I…and am I ever SO GLAD that I did!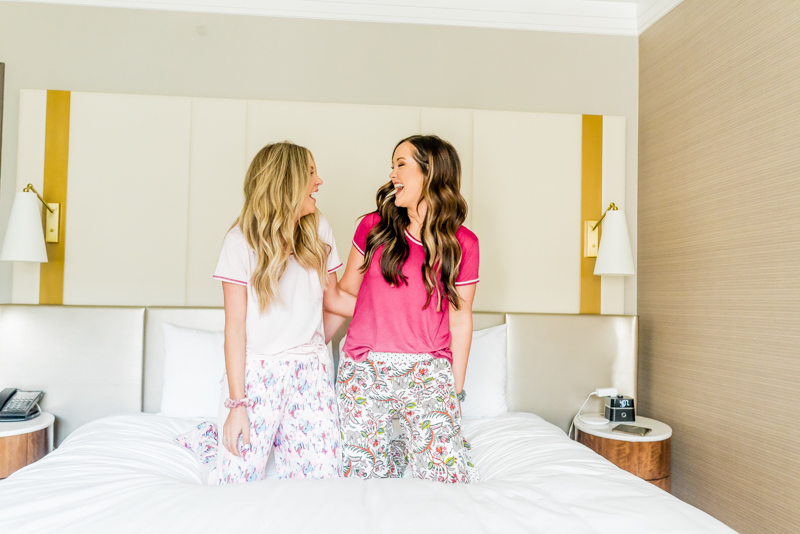 These pajamas aren't just normal pajamas. They're like the cool mom of all pajamas! I can't even begin to tell you how buttery soft these Cuddl Duds pajamas are! I have used Cuddl Duds my whole life, especially as undergarments under my ski gear and when layering! My mom has worn them as long as I can remember! I had no idea they had pajamas…and CUTE, buttery soft pajamas at that! The best part about these, they're UNDER $30 and make the perfect Mother's Day gift!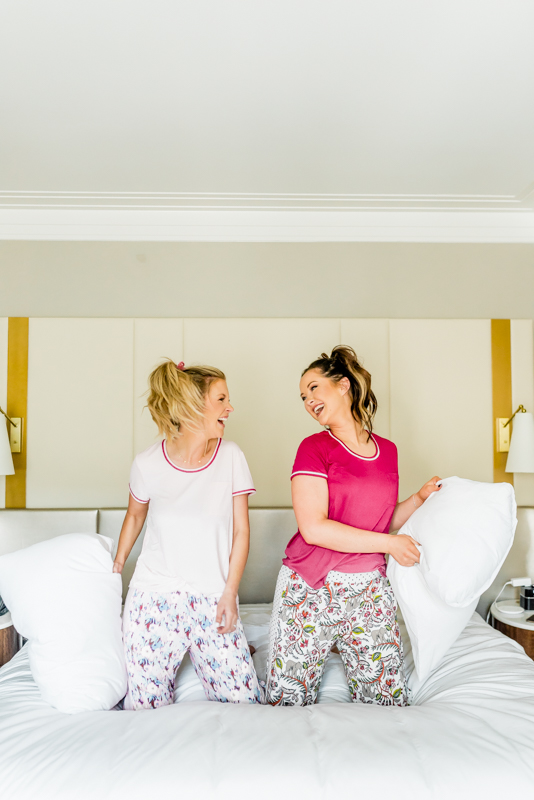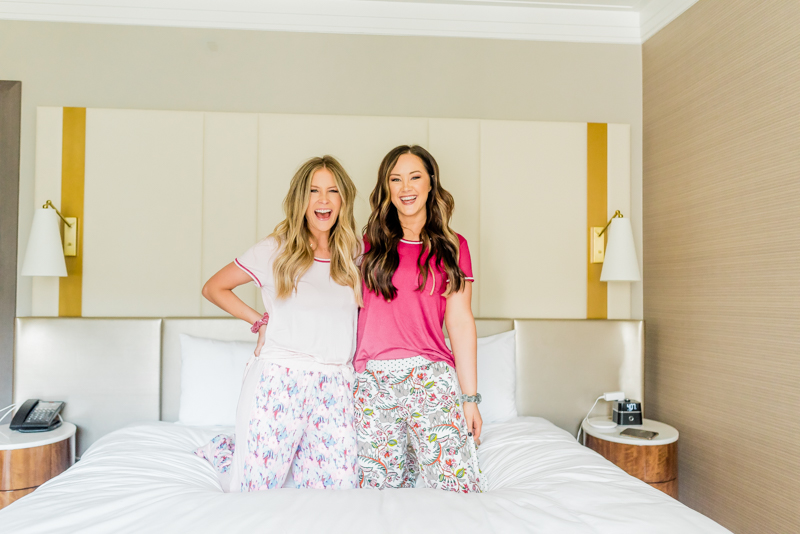 I'm so excited to share with you that these Cuddl Duds pajama sets are today's TSV (Today's Special Value) on QVC.com. You all probably have figured out by now that I'm a little addicted to buying all of QVC's deal of the day items and this is definitely one of my favorite ones to share! If you are looking for a gift for Mother's Day, definitely grab these!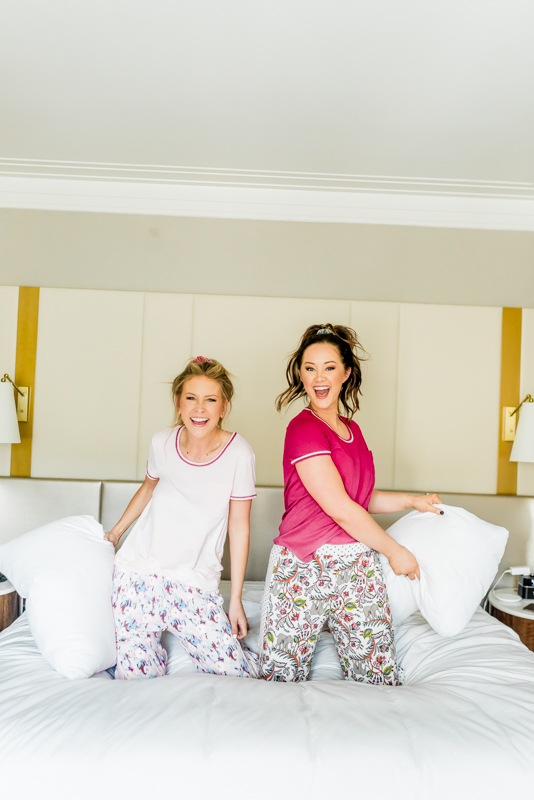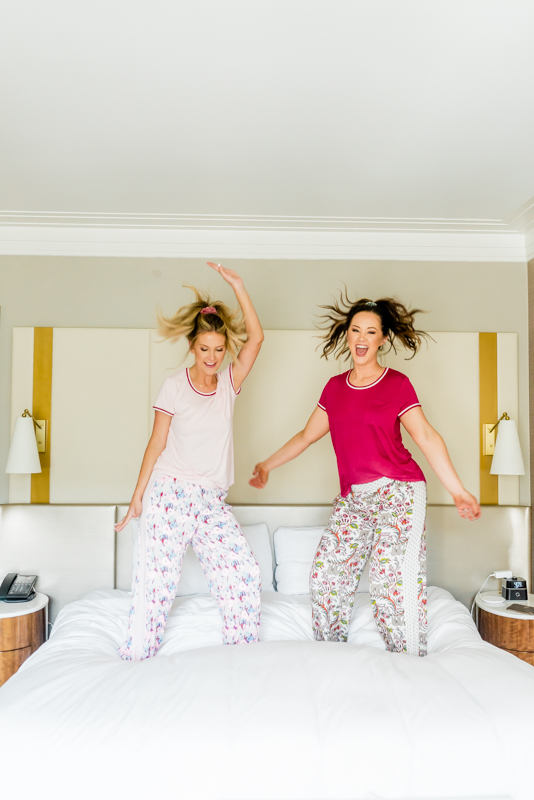 I actually grabbed an extra pair for my mom and mother in law (Spoiler Alert: sorry if you're reading) to add to their Mother's Day gifts. I wouldn't be sad if I got an extra pair, too! They are THAT SOFT. How cute are these prints, too? So many good ones!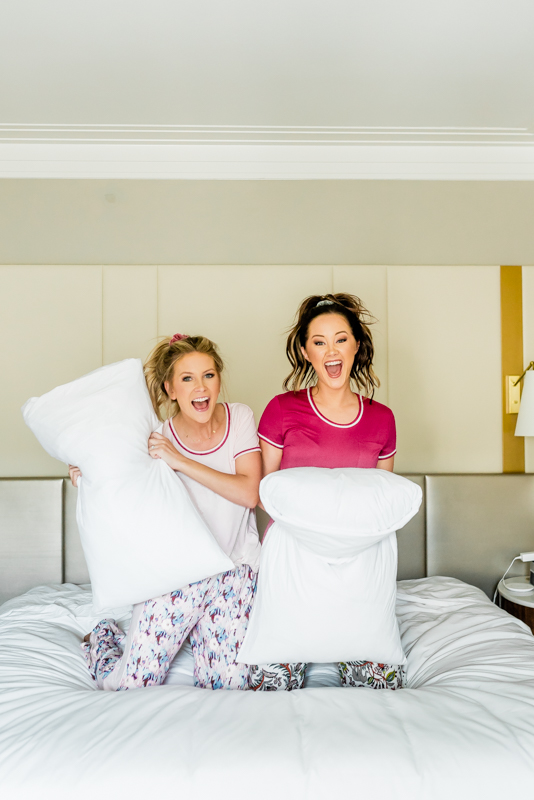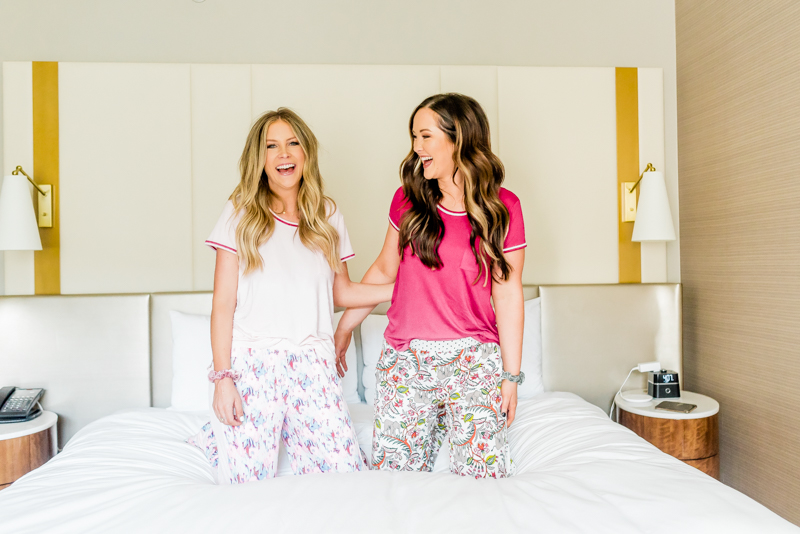 Jordan can totally vouch for these. I got them out to give to her and her mouth about dropped to the ground when she felt them! I love both prints and love how they make me feel while wearing them! Grab them today while they're on sale and don't forget to include anyone that needs a gift for Mother's Day, end of year for teachers, etc. The sizing is generous, as I could probably wear anything from an XS to Medium. They're just the softest and best!
You can use code TAKE10 for $10 off if you are new to shopping on QVC.com.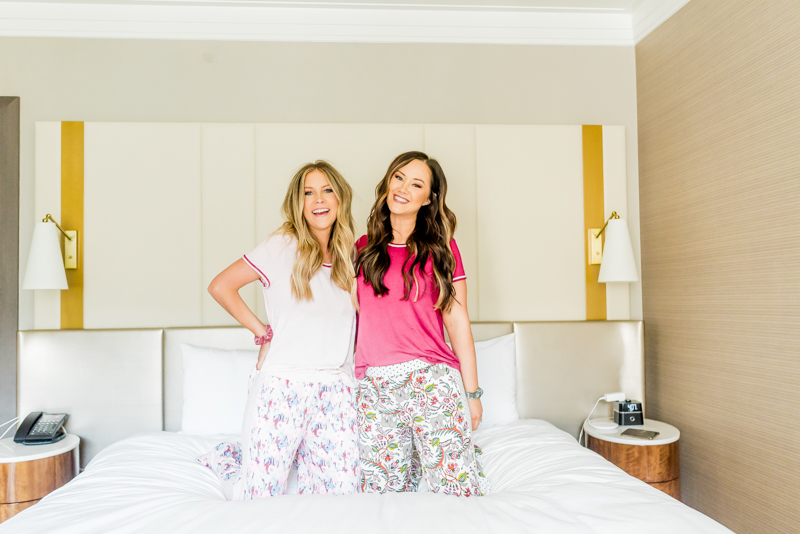 Let me know if you grab them! I'm obsessed and think everyone should have a pair. Then maybe we should plan one big Little Lovelies Sleepover! 😉
Thank you to Cuddl Duds for sponsoring today's post! All content, items chosen and opinions are that of my own!