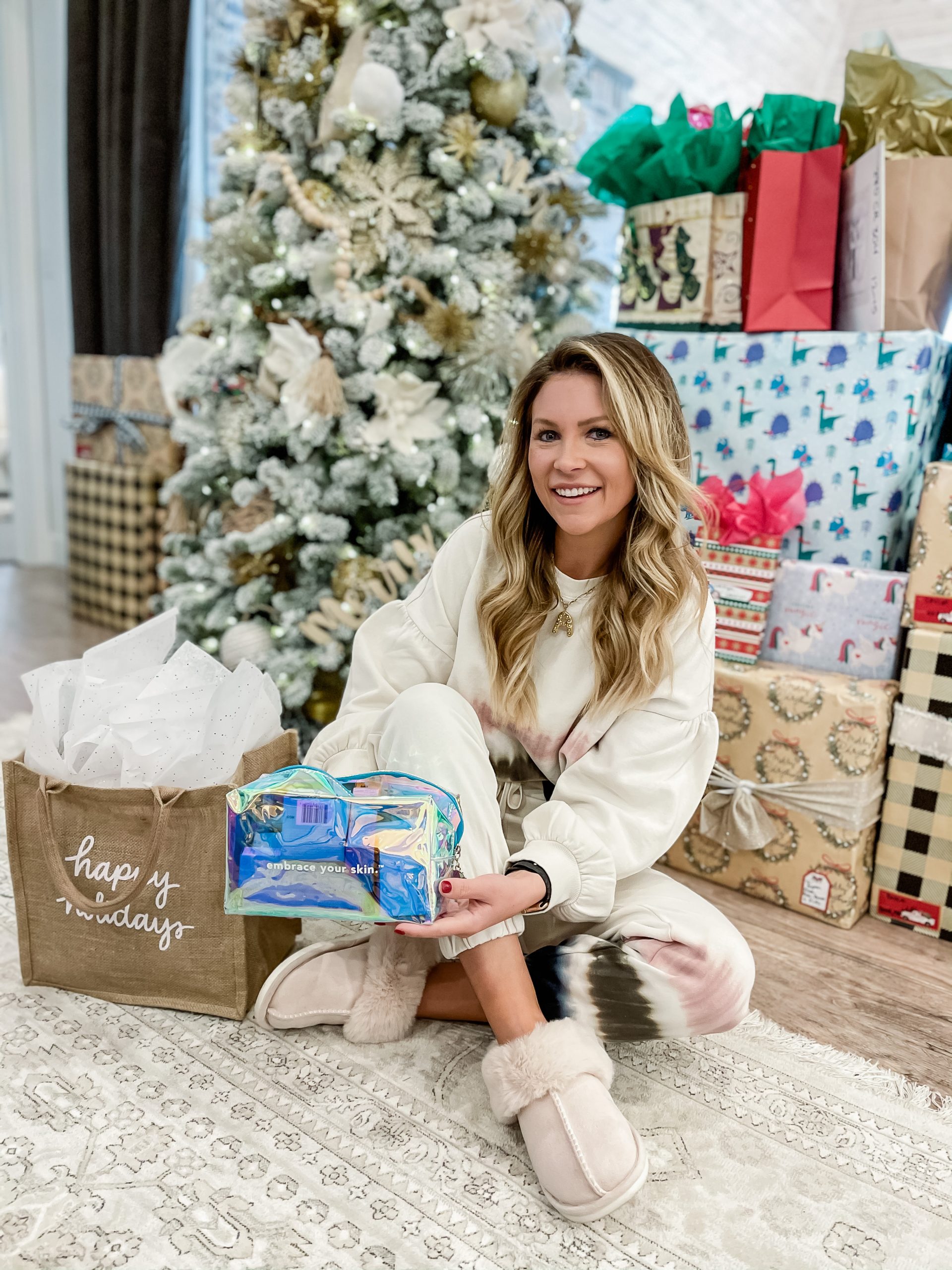 Today I am sharing Tula's Holiday Kits and my tried and true favorite Tula products. Every year before the holidays, my favorite skin care brand, Tula, launches their holiday kits! I love the holiday kits because the products are so good and the value is even better! You get full size products in each kit and up to 40% off savings! I am always so excited when they come out with new things and also kits to save you guys even more money! The prices are already affordable but they also give me a discount code and create these kits to share with you guys to save even more money! I love the skin care… But I love the brand just as much, they are such wonderful people!
Today I want to share with you some great gift ideas if you are looking to gift skin care to anyone on your list this holiday season or maybe you want to gift them to yourself! The Tula Holiday Kits contain some of my favorite Tula products. All will make your skin glow during these winter months. Keep in mind these kits go very quickly and if you want them grab them now while you can! My code ASHLEE15 works for an extra 15% off all of the kits and site wide! Just make sure you do not select auto ship or it will not work!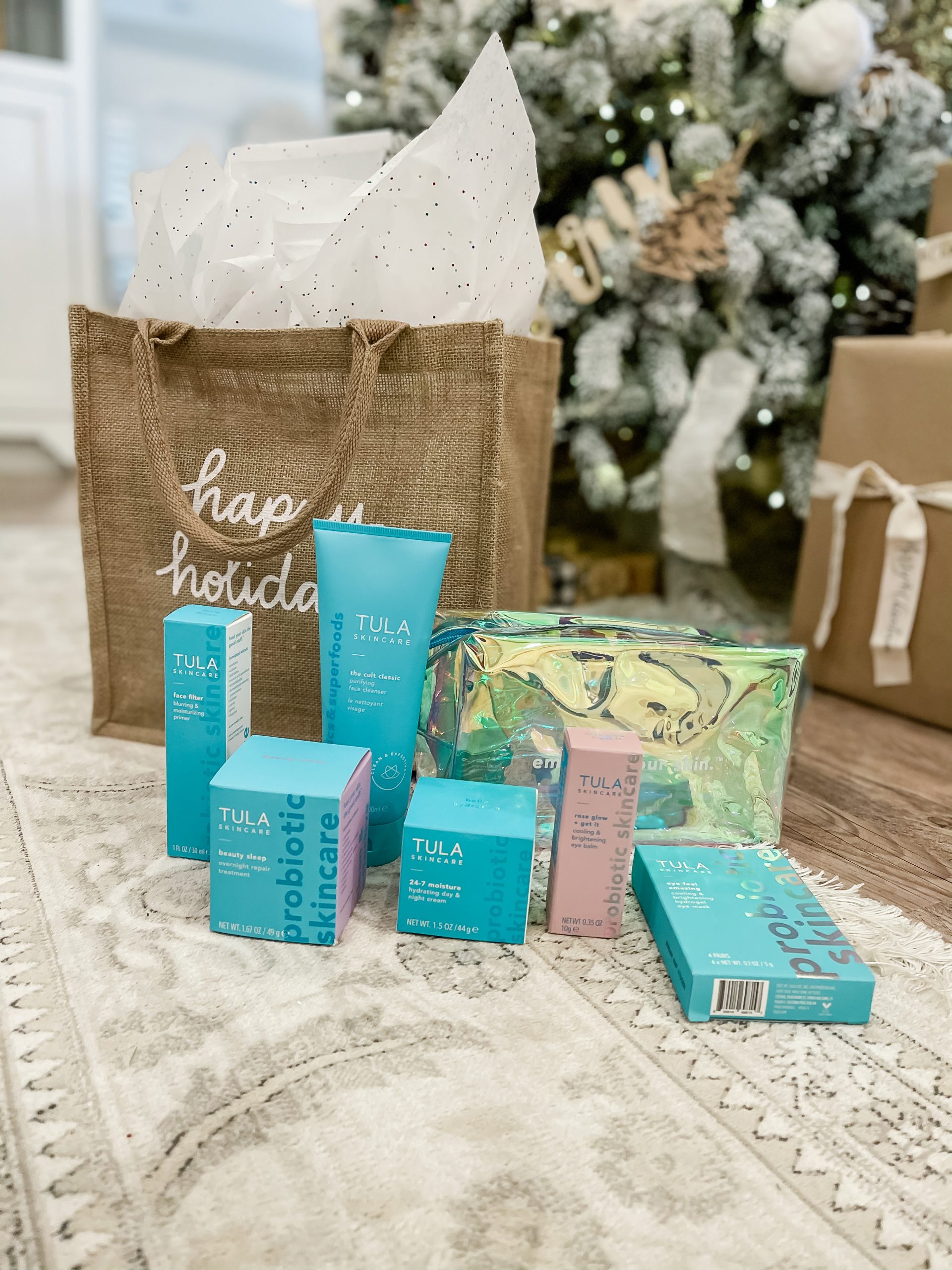 Top 5 Favorite Products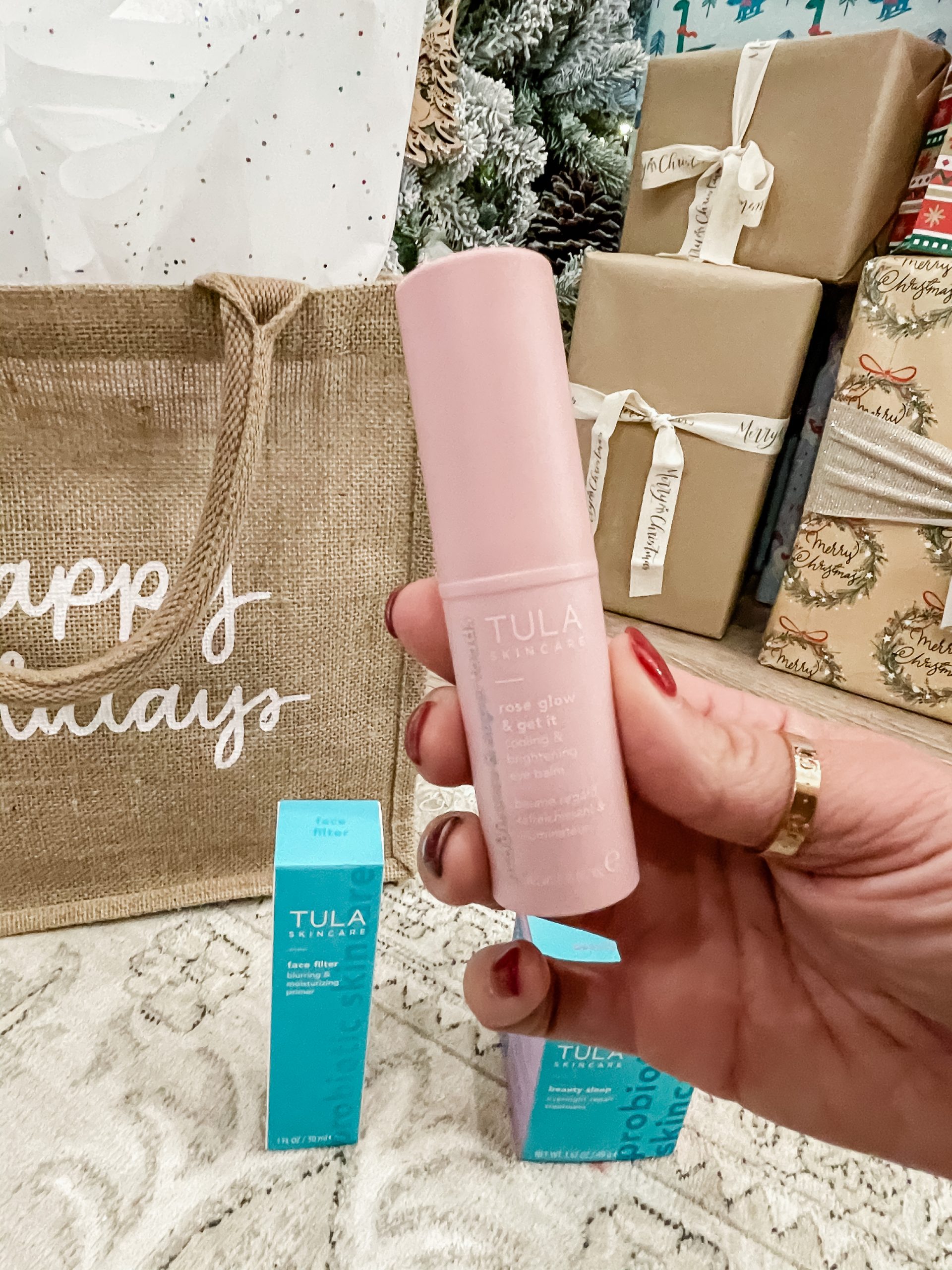 This is a must have for busy mom and well, pretty much anyone! It has a cooling and brightening effect and instantly makes you look more awake! It also contains rosehip oil which acts as a natural retinal and helps reduce the look of fine like and wrinkles! Love this little pink stick!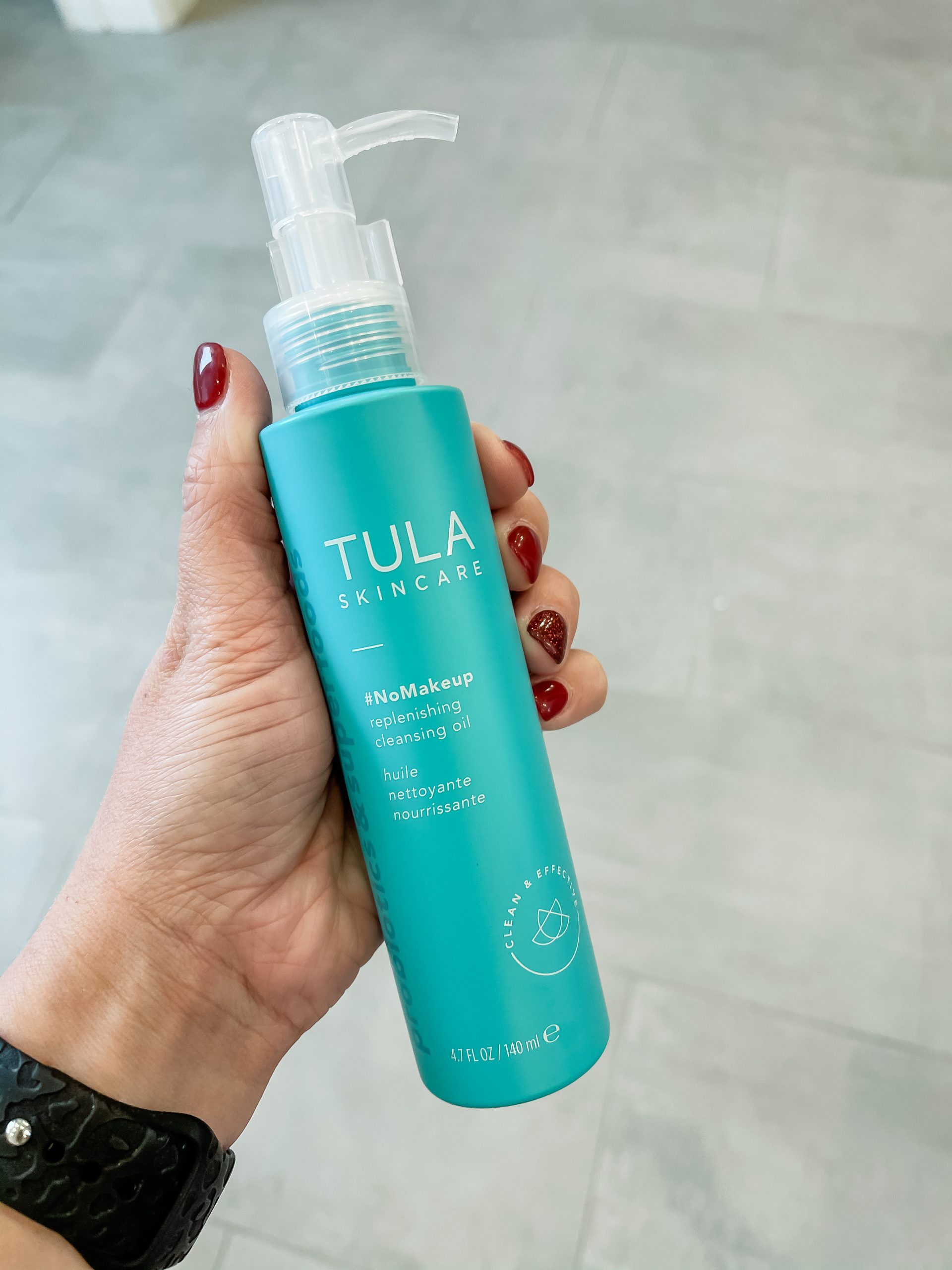 I love this makeup remover! It dissolves makeup and moisturizers your skin at the same time. It's suitable for all skin types too!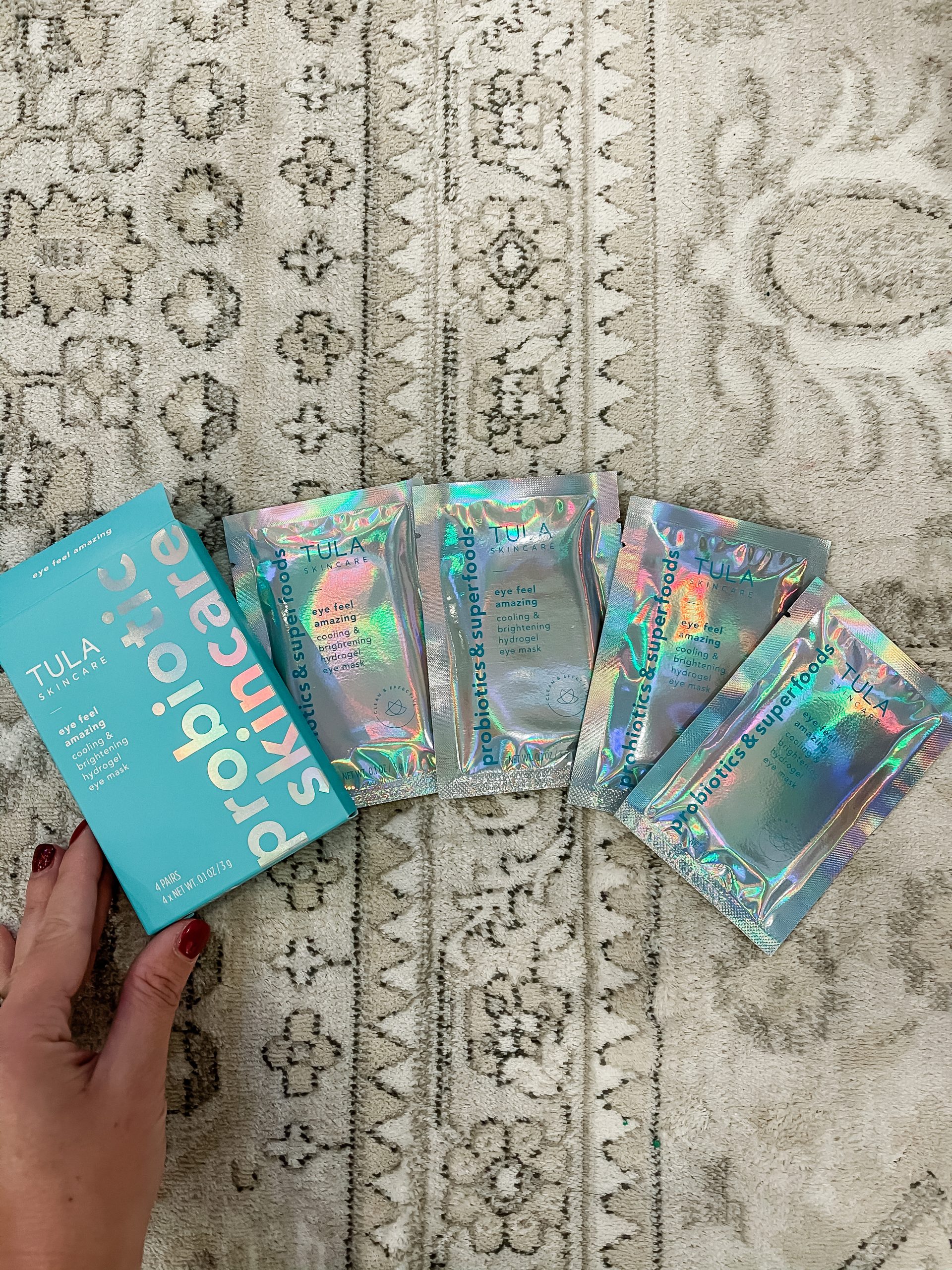 I love these eye patches because they make me look wide awake even when I am lacking sleep. They are cooling and reduce puffiness too. They also hydrate and smooth your skin!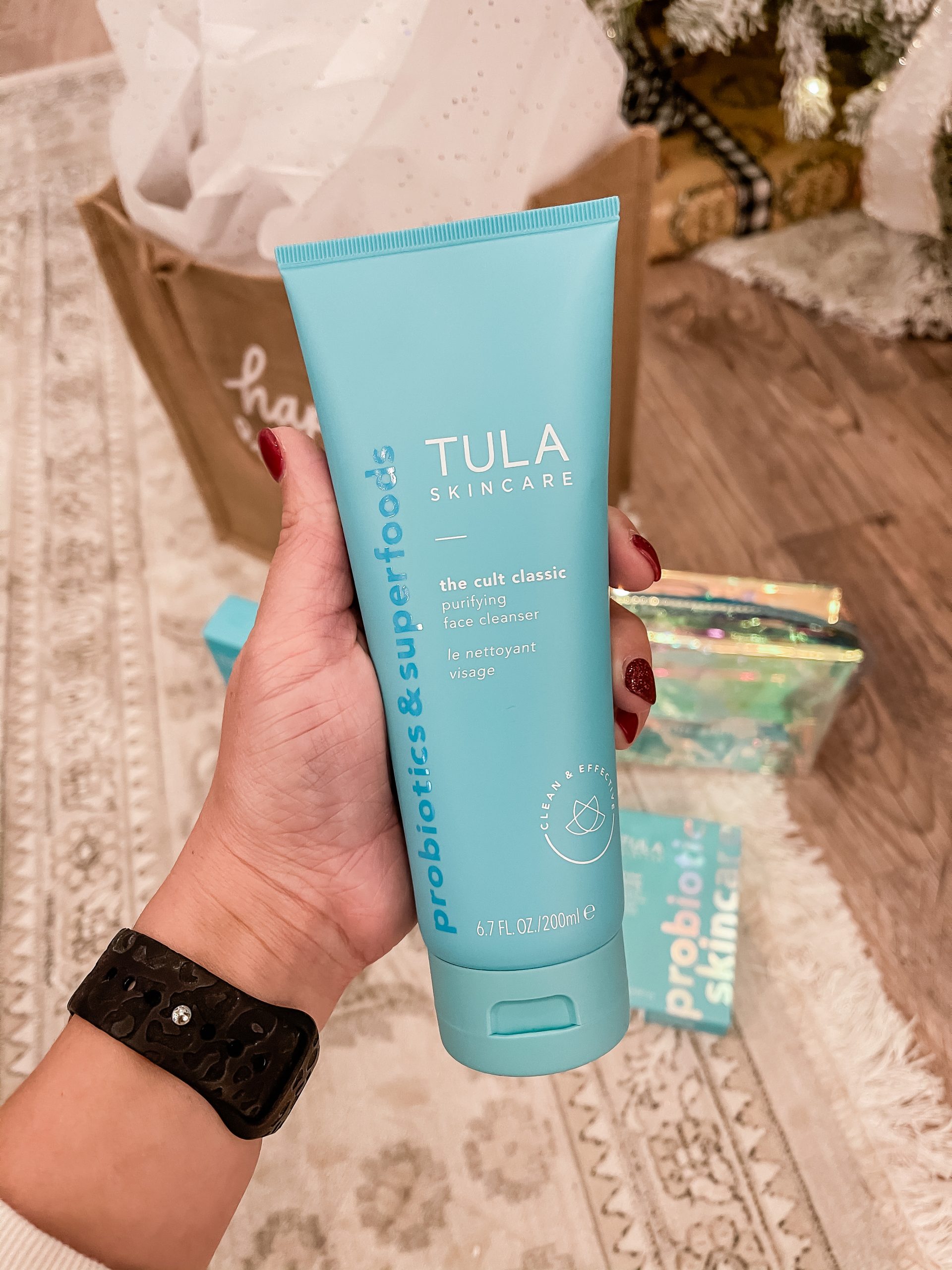 Tula's cleanser is sooo good! It's the perfect everyday cleanser for all skin types. It's purifying and moisturizing and does not over dry your skin!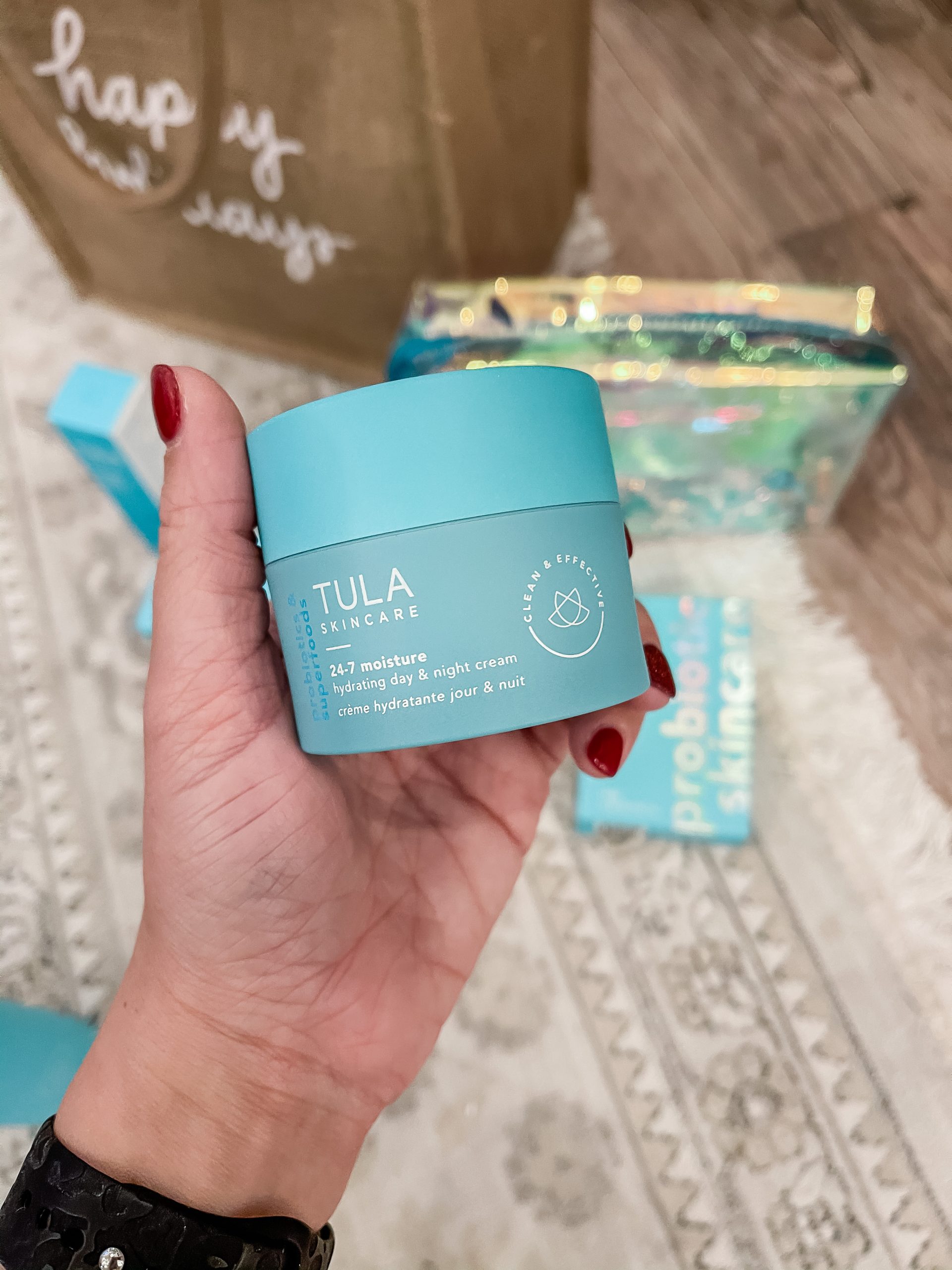 Tula's 24/7 moisturizer is super lightweight. I use this in the morning and evening before bed. It makes your skin glowy and bright and does not clog pores! A must have in your beauty bag!
Holiday Kits

Let me know your favorite Tula product! I have tried just about all of them and love them all so much! I hope you were able to get one or more of these kit! You are saving so much money by buying the kit and it is also a really great gift to give!
Hope y'all have a happy Friday!!
This post is sponsored by Tula! All content and opinions are that of my own!