Are you holiday ready? Can ya'll believe that Christmas is less than 10 days away! I love this time of the year so much and while we are spending more time in our home, it is more important than ever to make it feel cozy and Christmasy! The winter season always puts me into nesting mode! And let me tell you, this mama bird is nesting like crazy this year.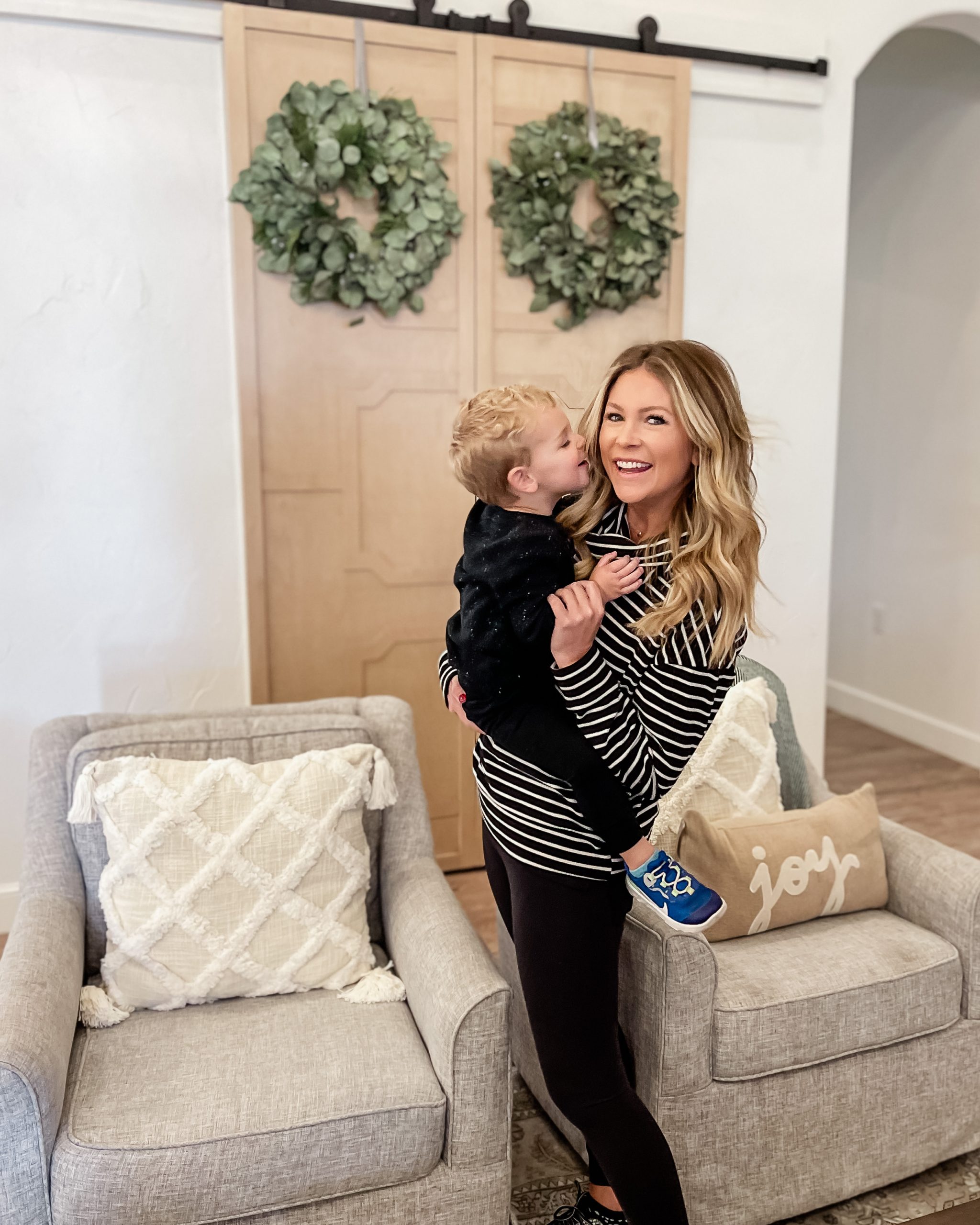 I started decorating before Thanksgiving and I basically haven't stopped! I was recently shopping at Walmart for Christmas gifts and stumbled into the home section. I found some really cute holiday decor to add to our home and I can't wait to share it with you!
If you haven't checked out Walmart's home selection, you need to check it out now! There are so many cute decor items that are super affordable! I also found some great gift options for Moms, teachers, neighbors, friends, and more!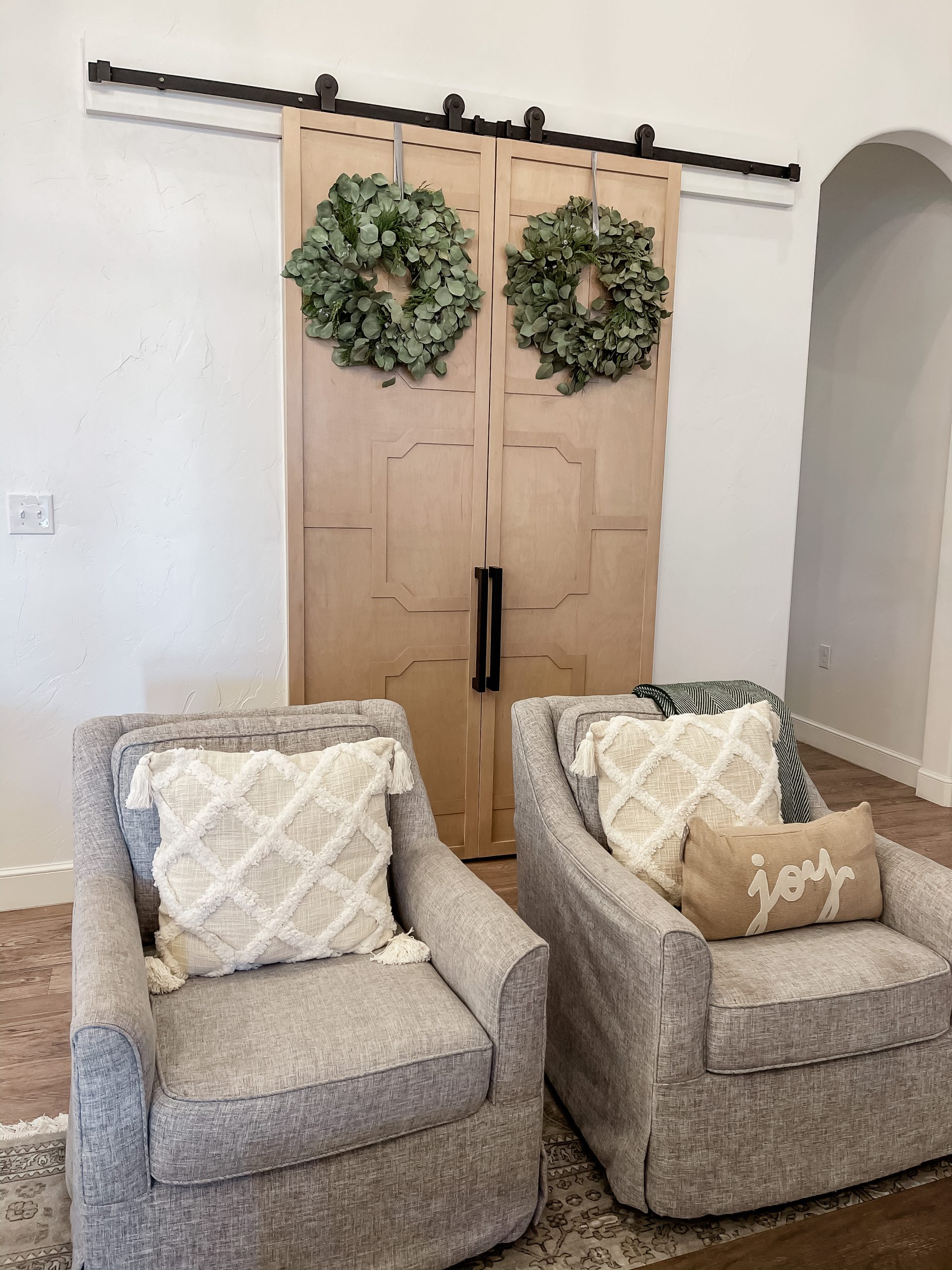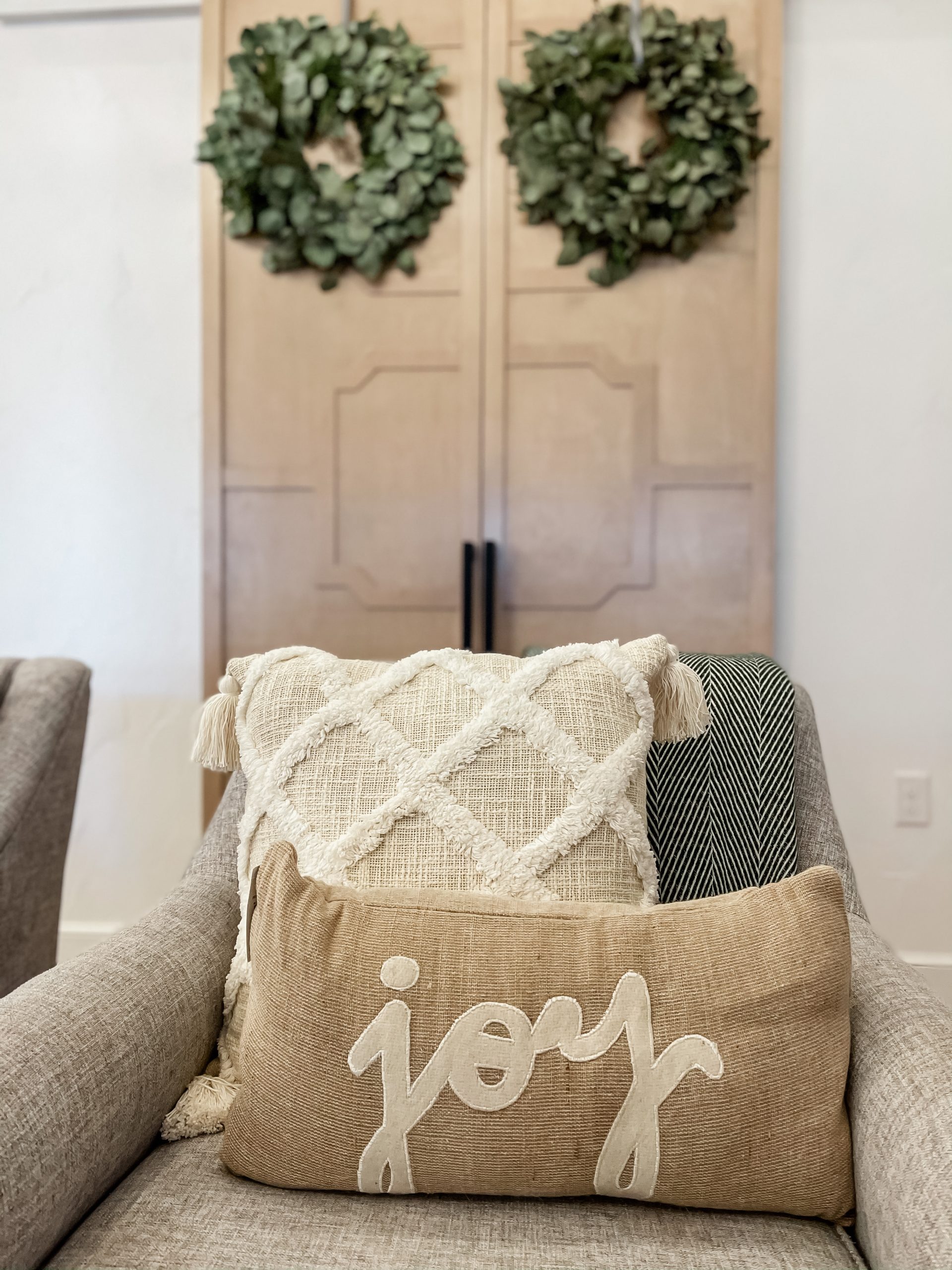 During the holiday season, I love to add some seasonal throw pillows in our living room. I found this really pretty chunky knit throw pillow. I love the added texture it gives. Also, I could not resist this lumbar pillow that says Joy! I love the neutral tones and they add the perfect touch to our living room chairs!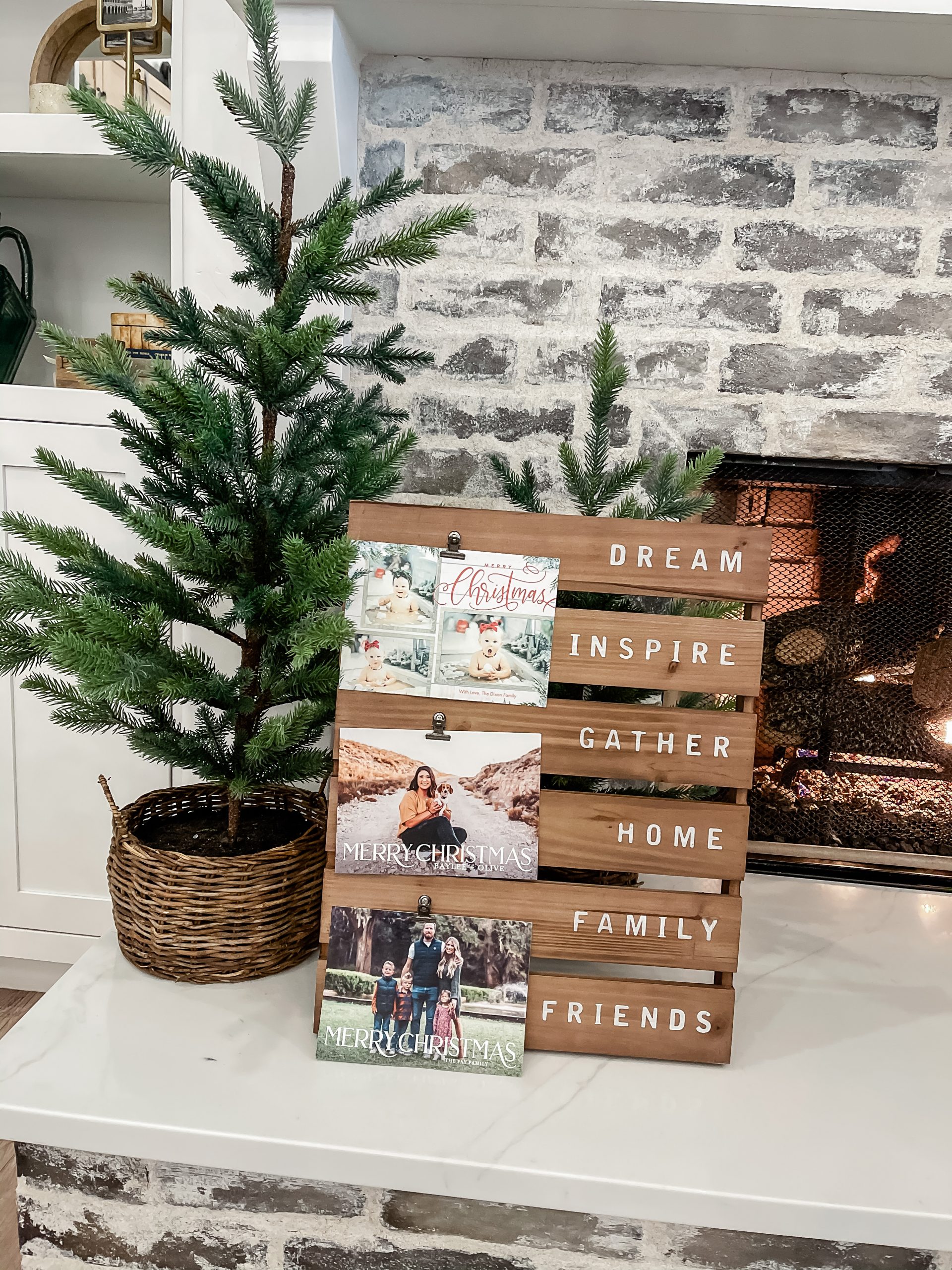 Something I love this time of the year is receiving Christmas cards! We get so many from friends and family but I am always struggling to find a place for them. I found this really cute rustic wood frame to display some of our most cherished cards! It would also make a great gift too!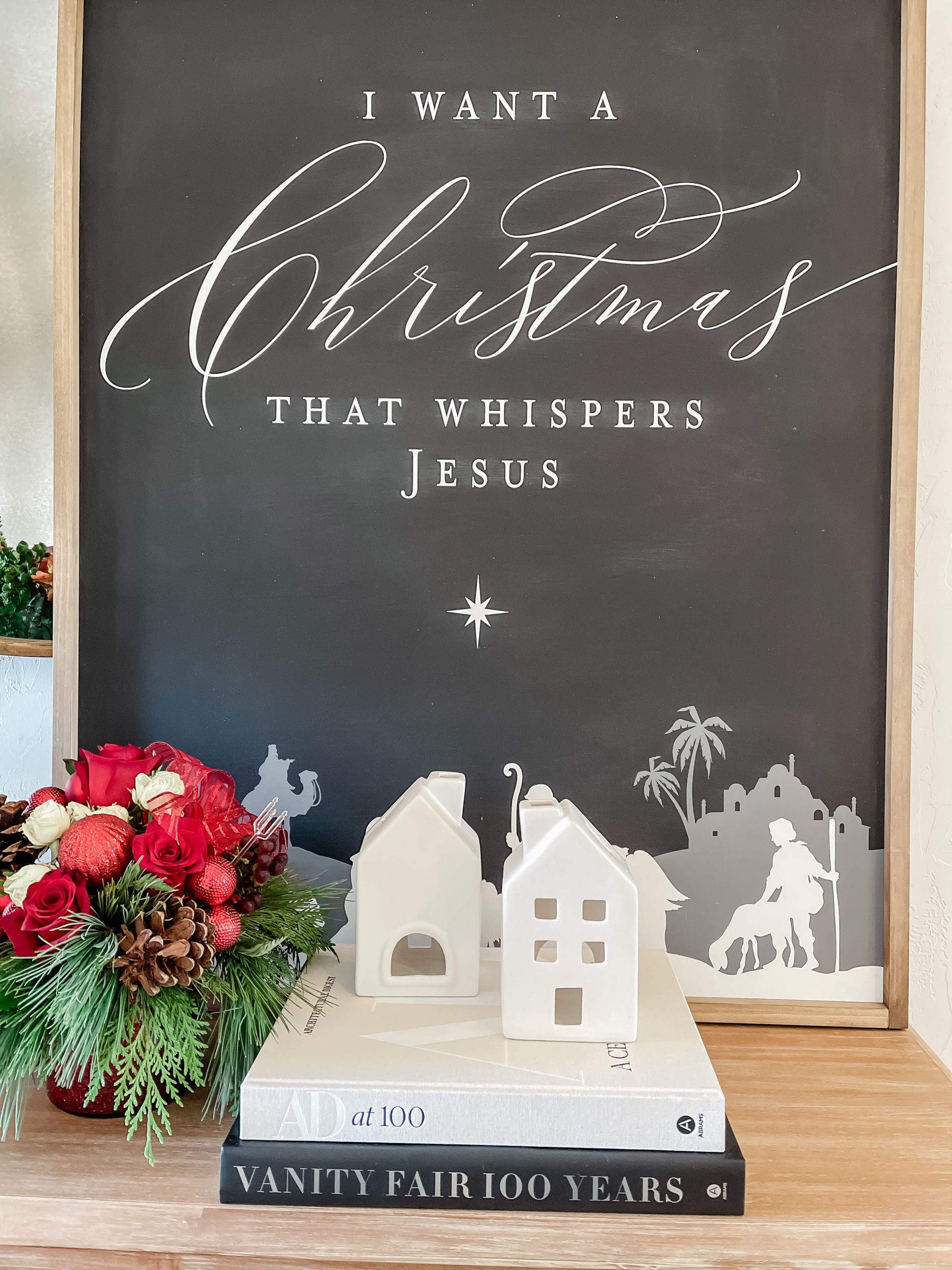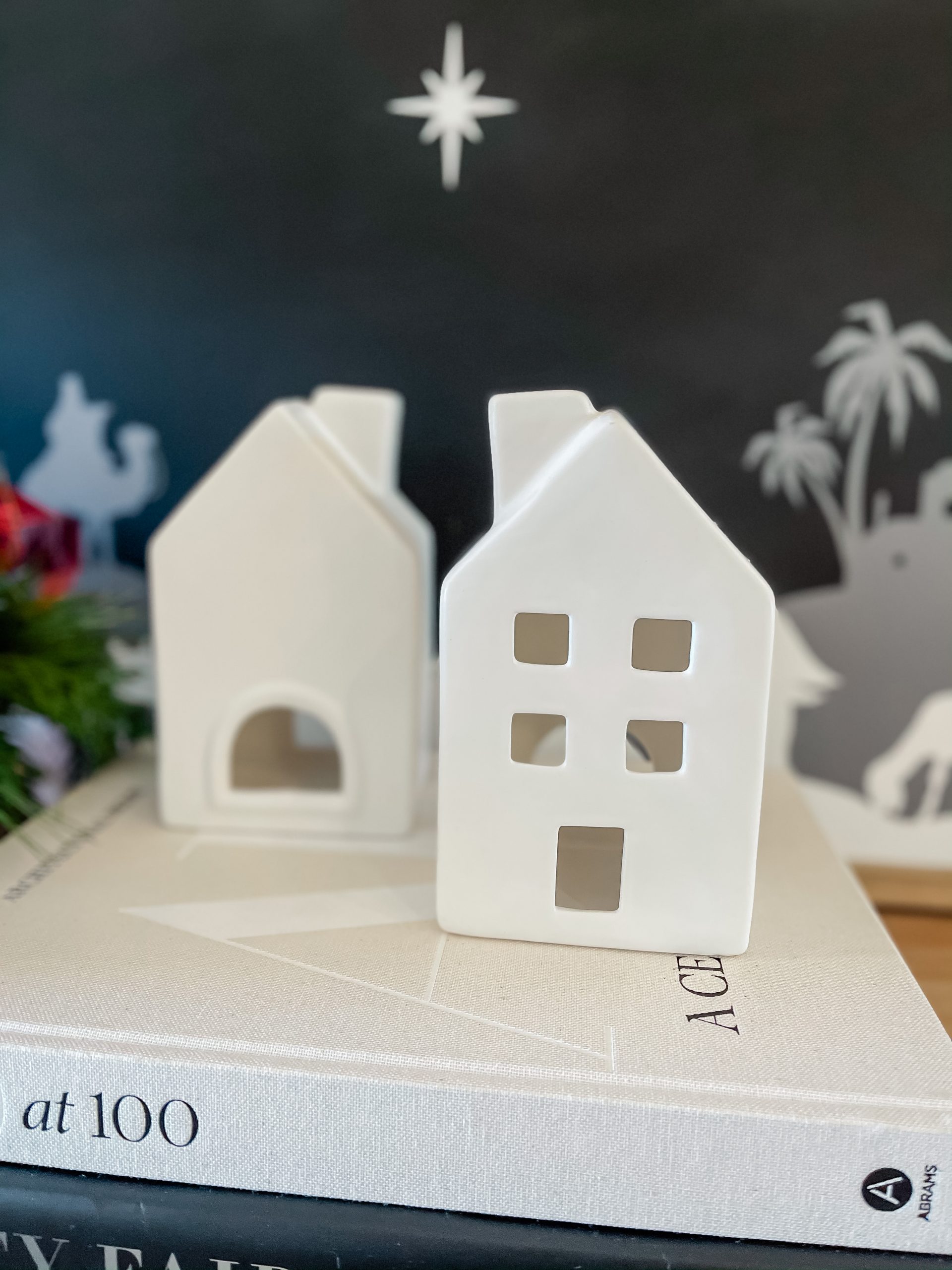 I love adding little touches around the house too. While I'm not into too many trinkets, I just had to have these tiny ceramic houses! They are perfect to style on shelves or books like I did! They come in a set of 2 and they are only $17!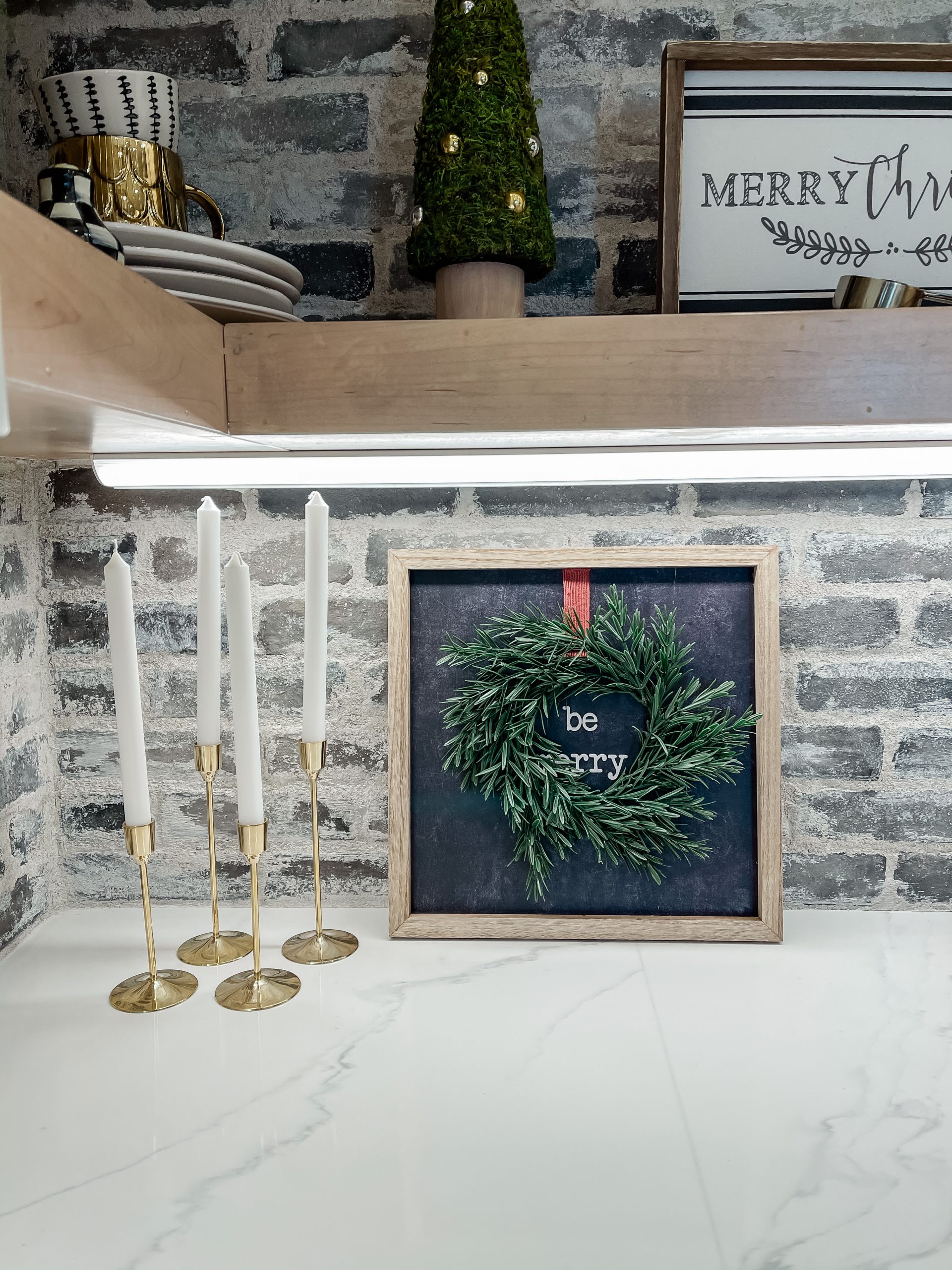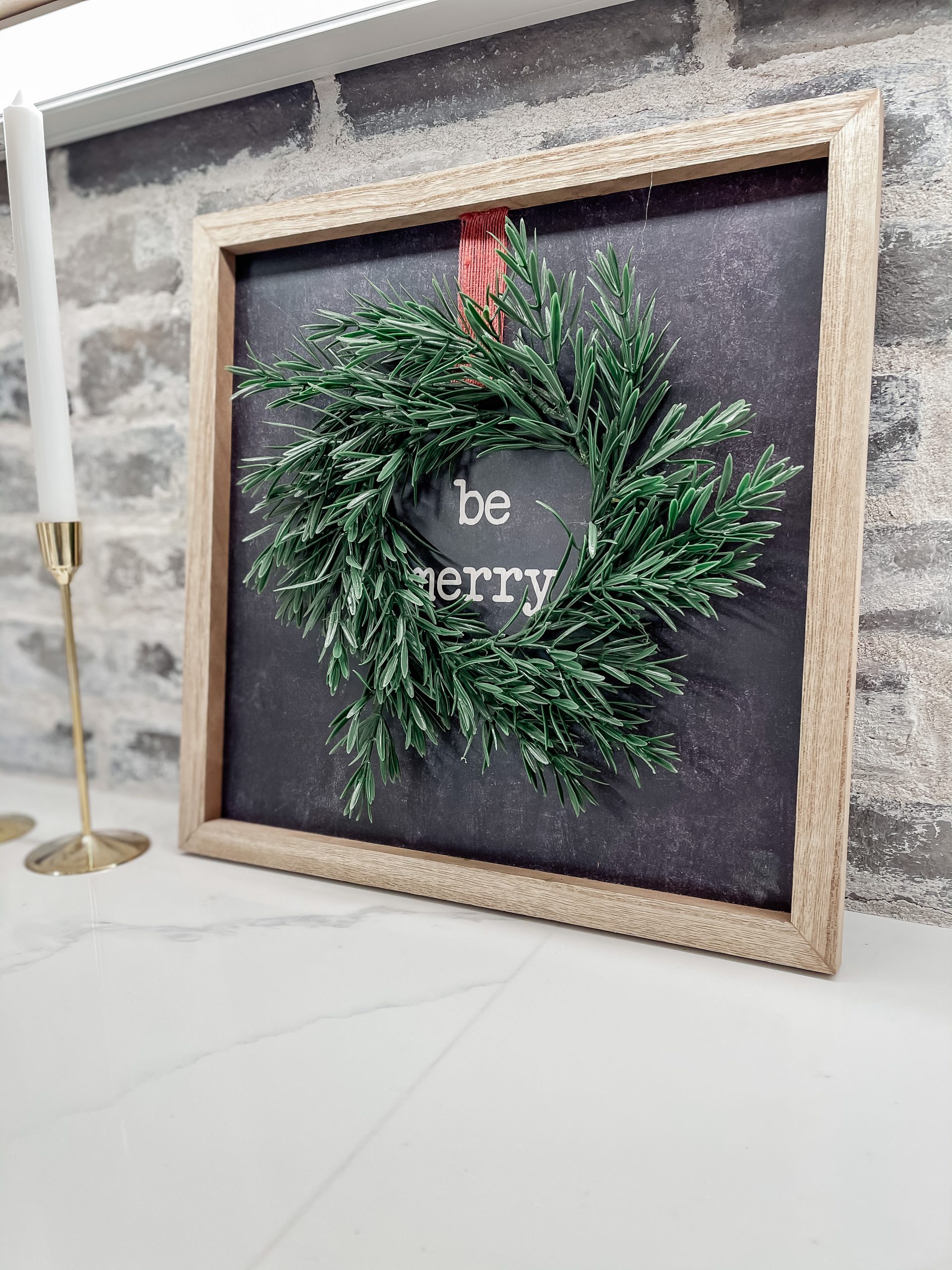 Do you decorate your kitchen for the holidays too? I love adding a few pieces to the kitchen too. I found this framed art piece that is so cute! It's very farmhouse chic! It would also make a great gift too! Every year I also snag a few holiday inspired candles too. I bought this Red Lava Citrus candle and just love it!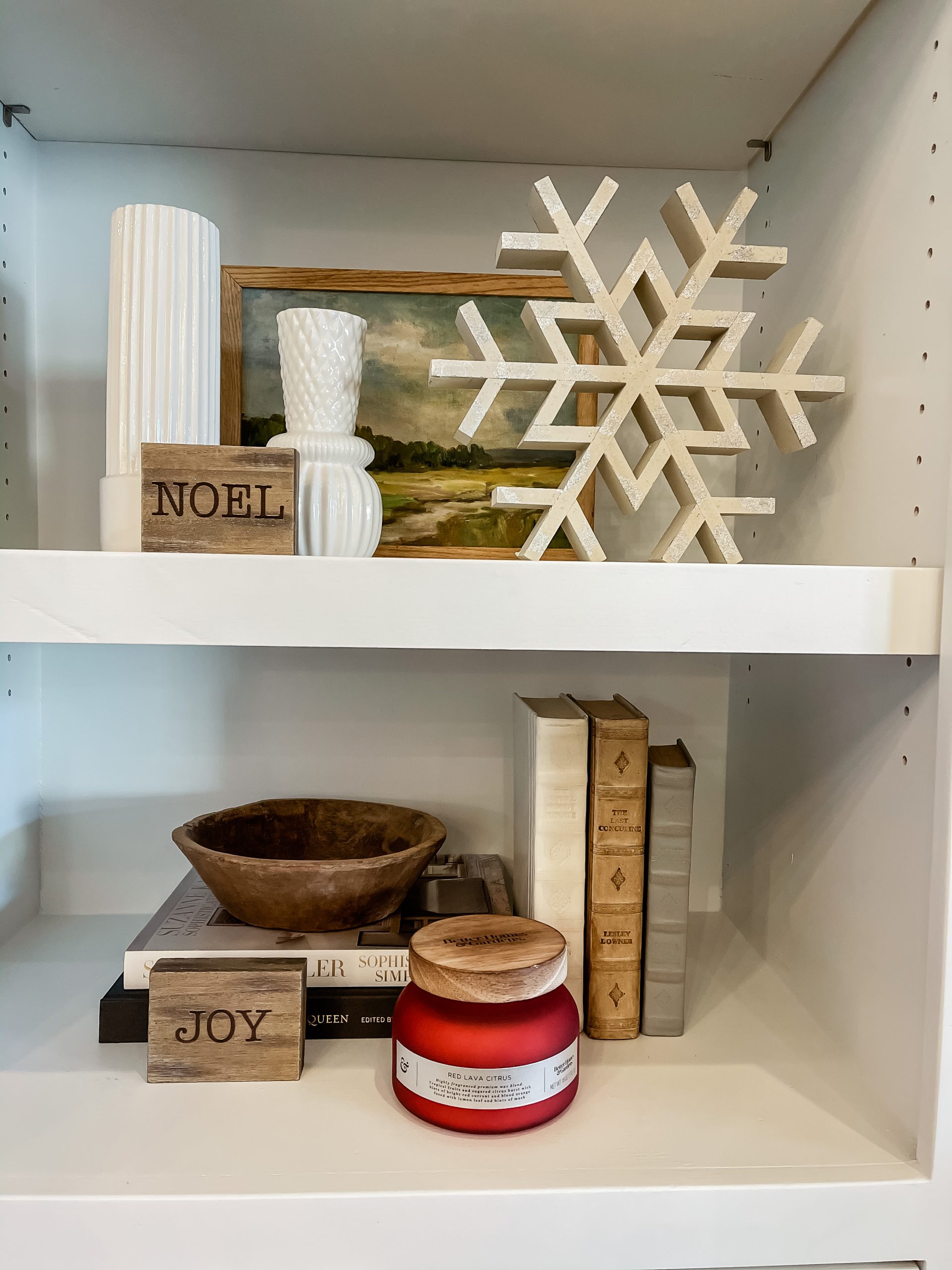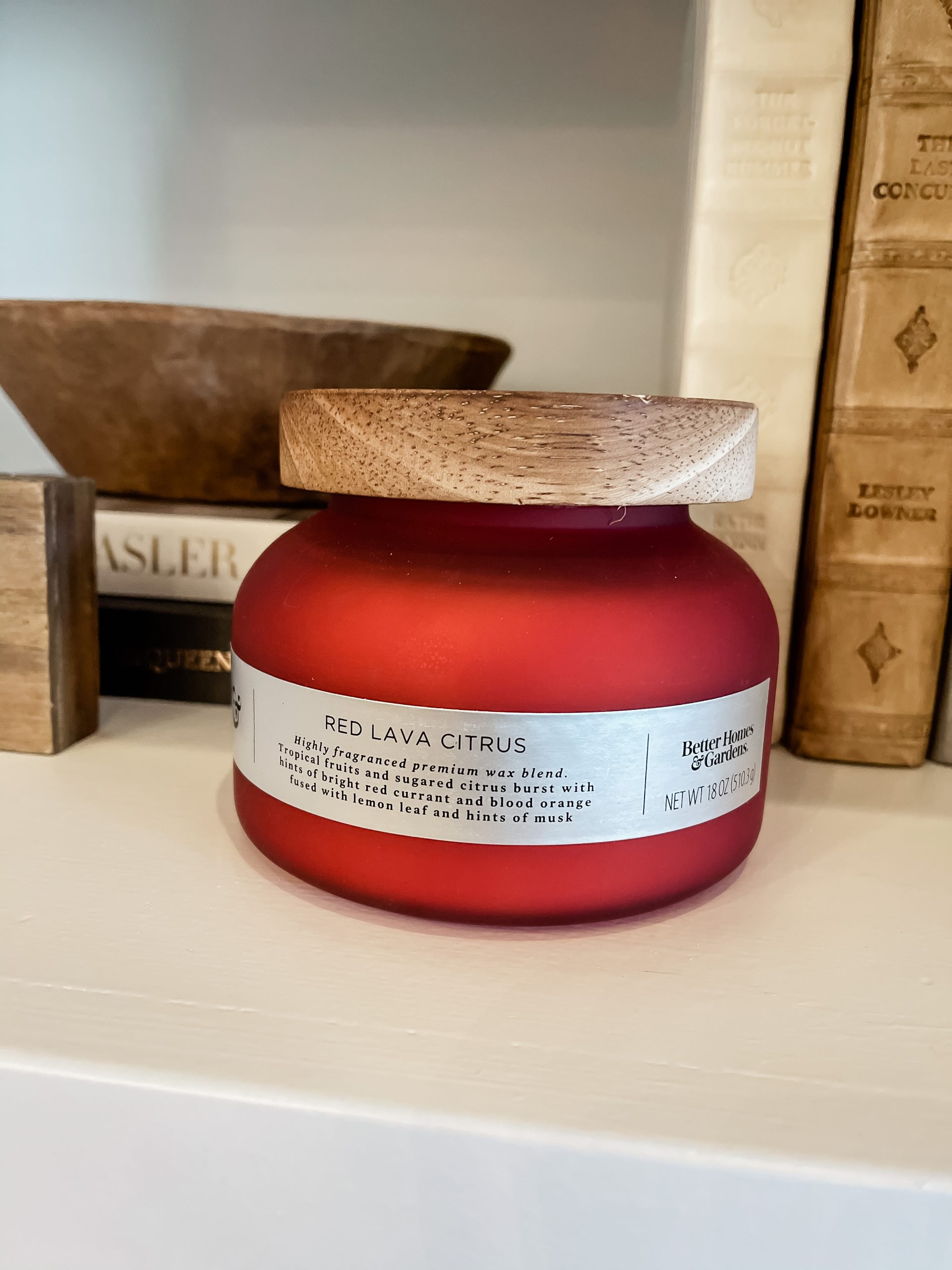 If you are looking to add a few more holiday items to your home, it's not too late! You can scroll down to find links to all of the items I purchased from Walmart as well as a few others that I found online!

Happy Holidays!
Thank you Walmart for sponsoring this post. As always, all thoughts and opinions are my own.