I'm so excited that my She Shed / Home Office has been built and delivered! I am obsessing over it already, and SO ready to get it finished out so I can decorate!! For those of you who don't know what a She Shed is; it's basically my little work-haven, 12x20ft of my own space! I can't wait!
Here she is!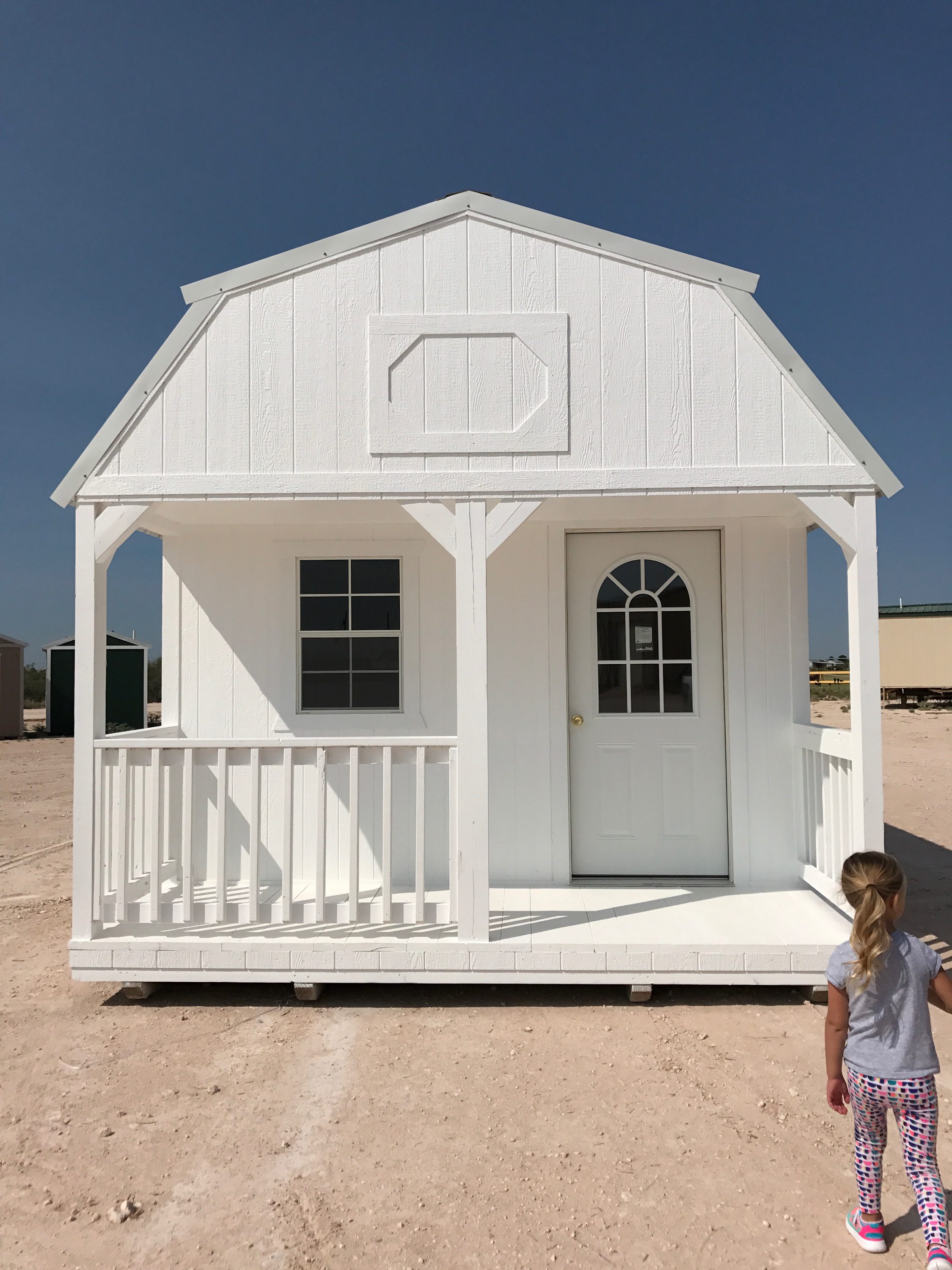 Follow along with my Pinterest Board here.
For those of you that have been following along with the process, we are working on getting shiplap up very soon and finishing out the inside! The flooring shipped yesterday, so it will be delivered really soon and I'm SO excited! Once we get the shiplap and the floors in, expect for another update and I want to share that process!
I'd really love to add baby pink shutters and a baby pink door…but we'll see!! It has heating/air, electricity and insulation! The only thing I wish I would have added is a restroom so it could also have been my mom's little suite when she comes to visit!
As I'm (im)patiently waiting for the inside to be finished, I wanted to get together a little design inspiration for my office. I am going to be working with a few different brands and designers, so I'm not sure if it will turn out anything like I have in my head, but I am pulling a few ideas together!
Today is the Serena & Lily Friends and Family sale, so if you've had your eye on something, go grab it while it's 20% off EVERYTHING! Here is my little inspiration board for now!

garment rack // desk // rug (20% off) // filing cabinet // framed print // office chair
storage bag (20% off) // bookcase // floor lamp (20% off) // mirror (20% off)