I'm so happy to finally share the reveal of my home office! This has been the longest process but I am so incredibly happy with the result! Many years ago, I worked from my dream she shed, and I absolutely loved it so I took my favorite parts of that space and created something bigger here.
When we built our house almost 2 years ago, we didn't include a home office and I instantly regretted it! Before our house was complete, we decided to add on in our backyard and do a split metal barn/shop so half could be my office and the other half could be storage and our workout room! We finished out all of the walls of my office but kept the shop part more industrial since we are just using it for storage!
Once they finished out the inside of my office, I instantly started searching for info and wanted the space to be functional and pretty so I could do my tryon's, but also work from a desk, and have a meeting place for my team with a conference table! I truly love the way that it turned out! I had the help of Collected Design from Lubbock! They are the sweetest girls and they have an eye for what I wanted to carry out! They also helped with my house, so if you are in need of any interior design… They are your girls!
As far as the cabinets, we hired a local company, TLB & sons, for those. I love the way they turned out and they definitely worked with me to make my vision to to life! The wallpaper was professionally installed… We chose that wall mural that is dramatic and chic! I absolutely love it!
Every little detail makes me happy, I spend most of my time working out here and love that it's a quiet place for me to go to "work" and then go "home" – it's helped me create a good work/ life balance!
We have sourced everything out that you see in the photos! Please let me know if I missed some thing and you want to know where it is from! Enjoy!
xo
Ashlee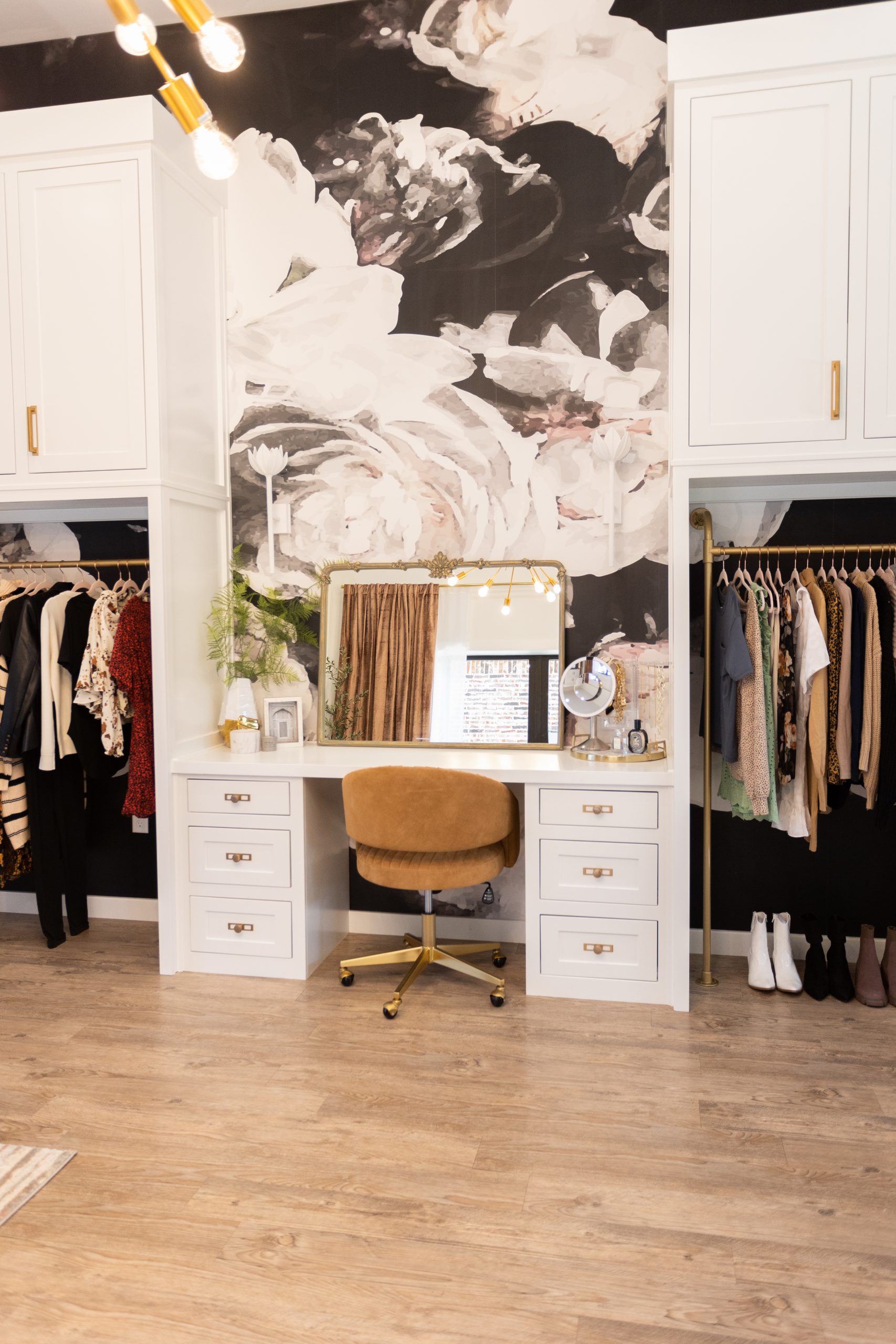 wallpaper / mirror / tray /vase / jewelry holder / chair / clothing racks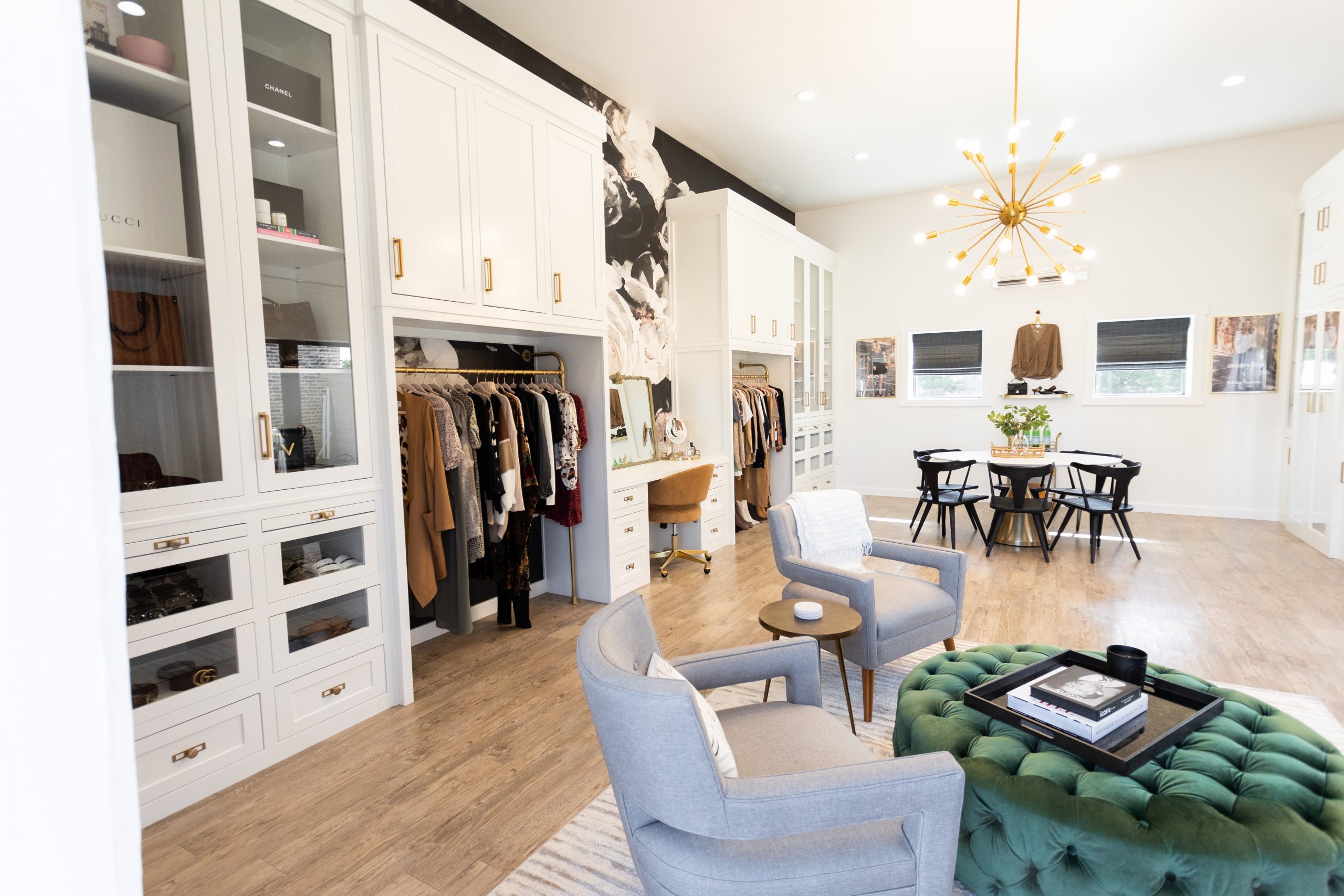 chandelier / armchair / ottoman / rug / side table / table / chairs / black tray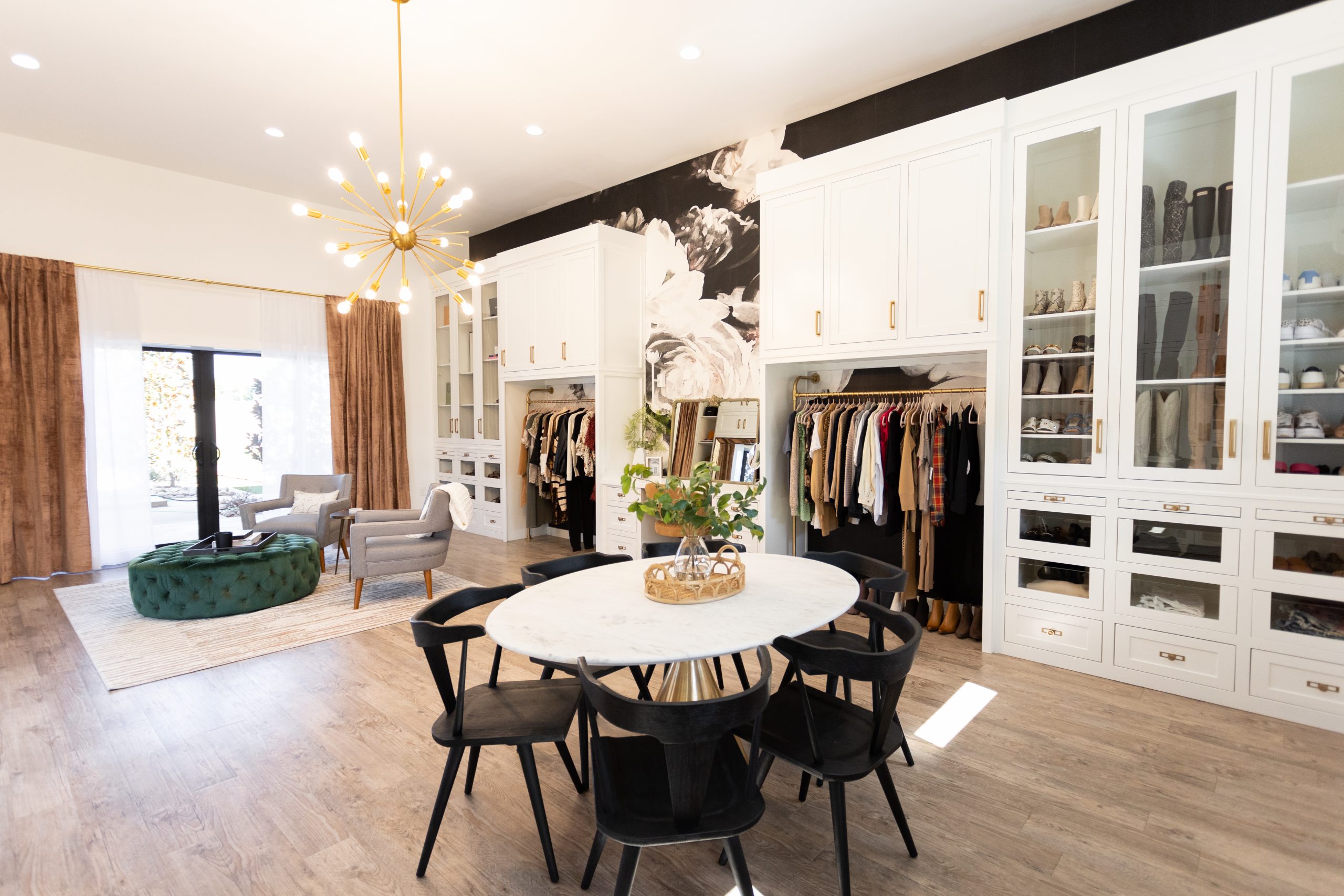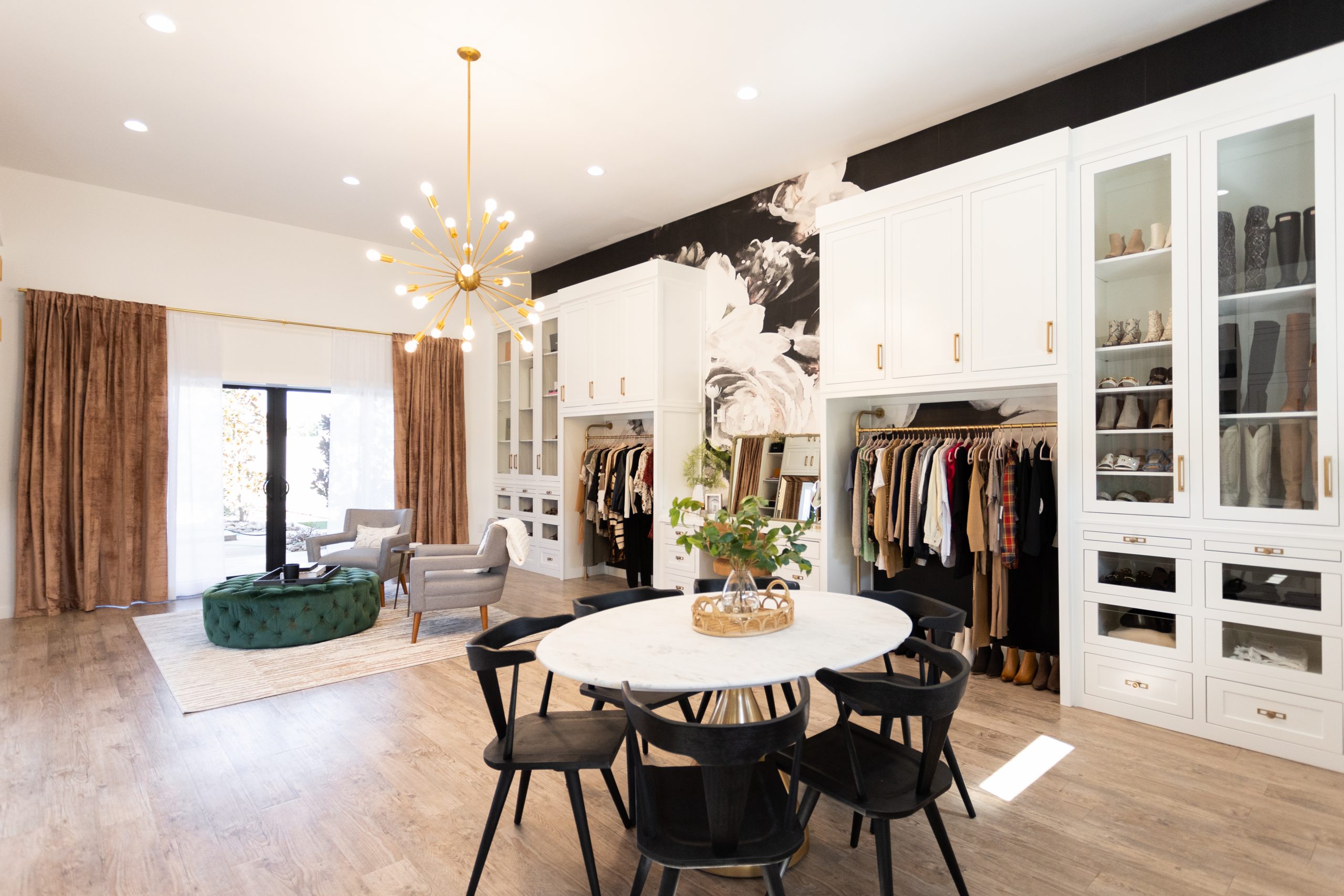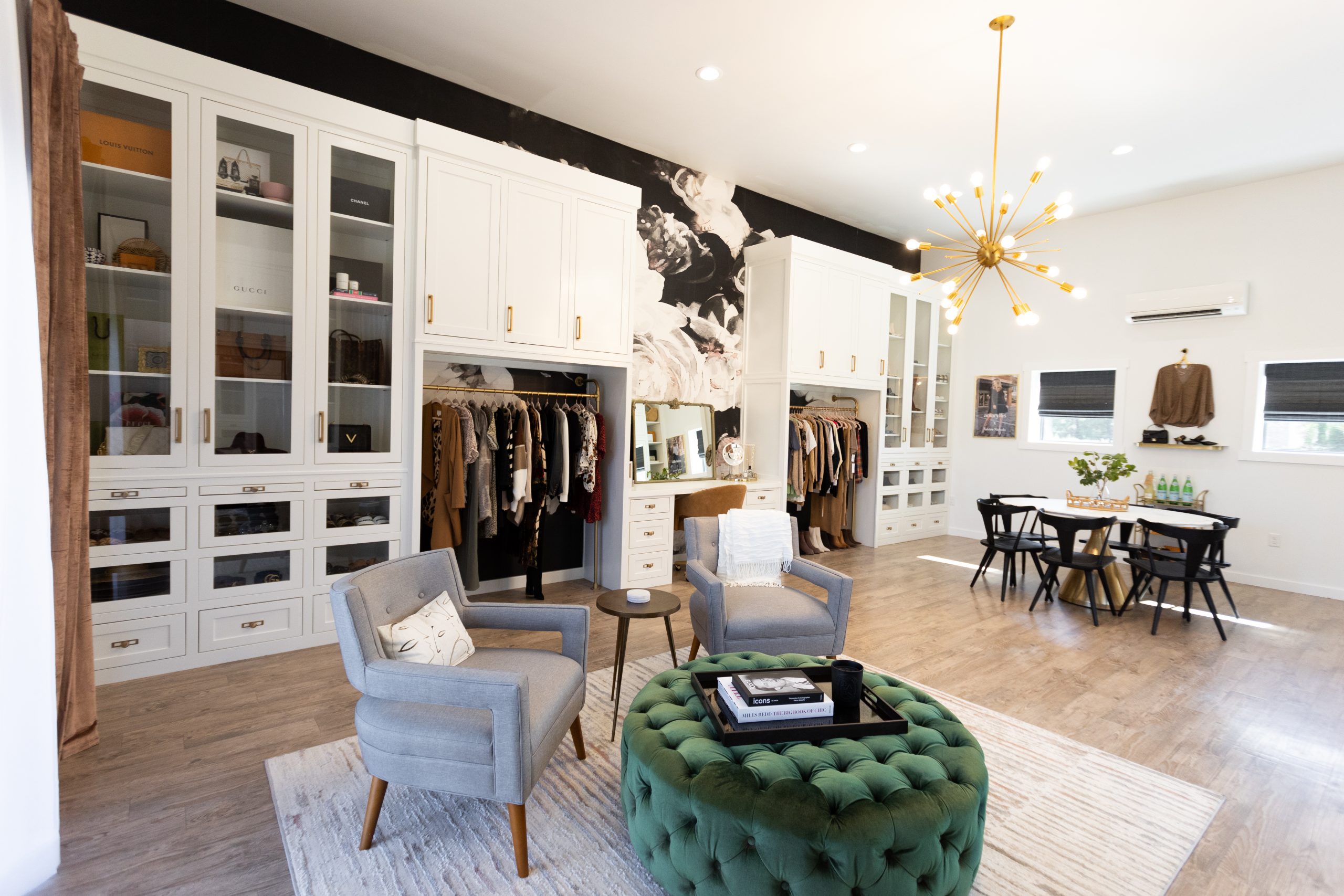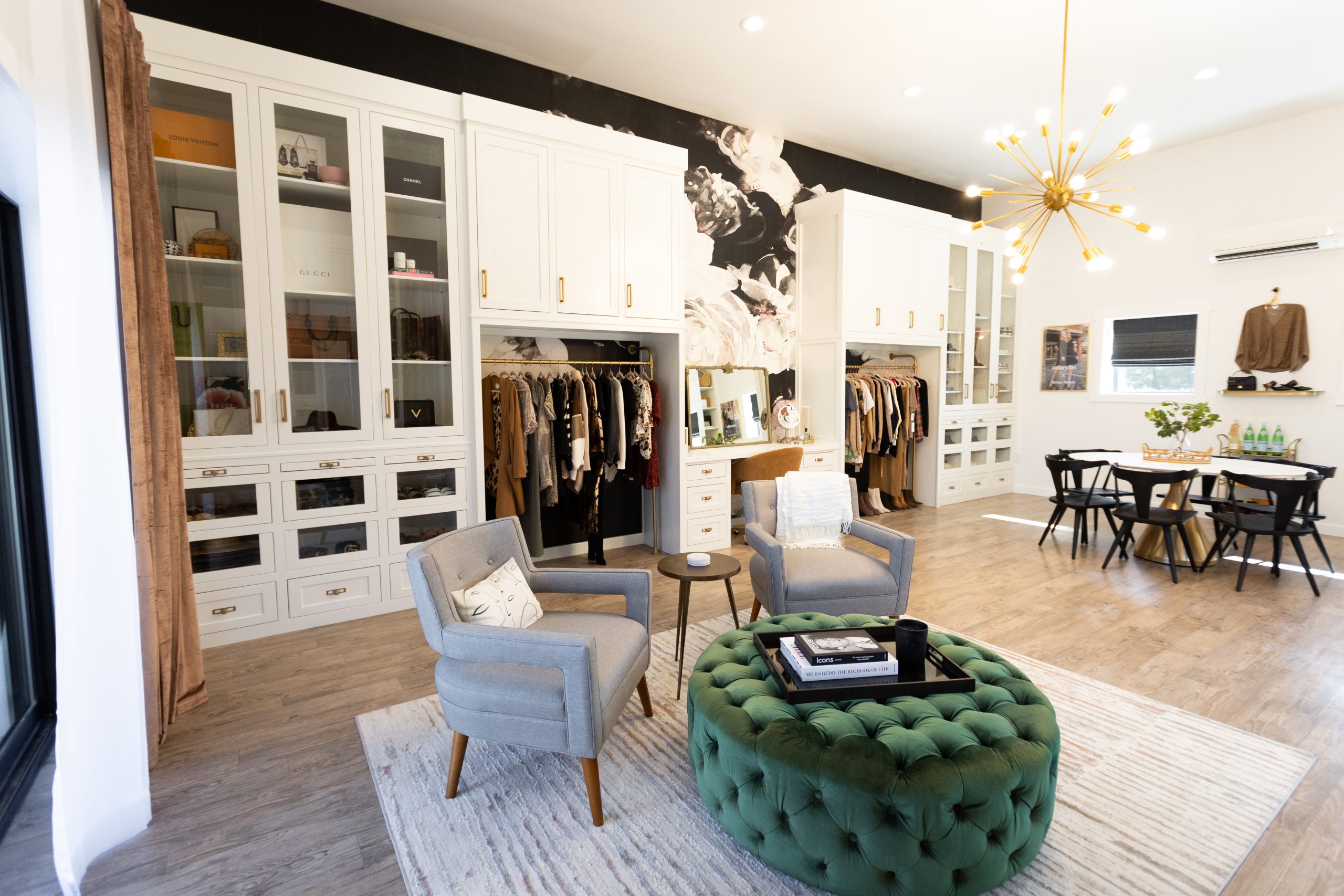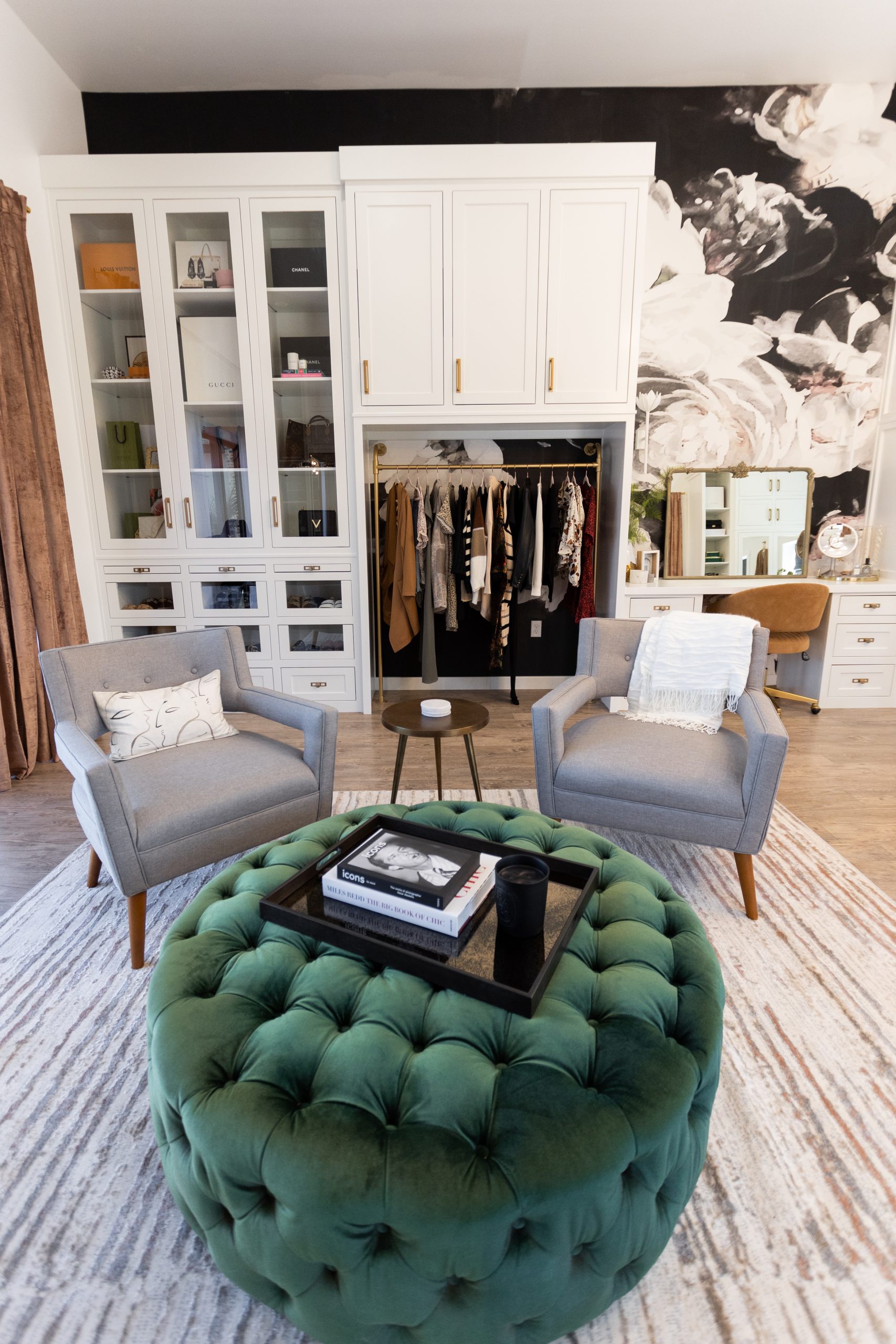 armchairs / rug / ottoman / side table / tray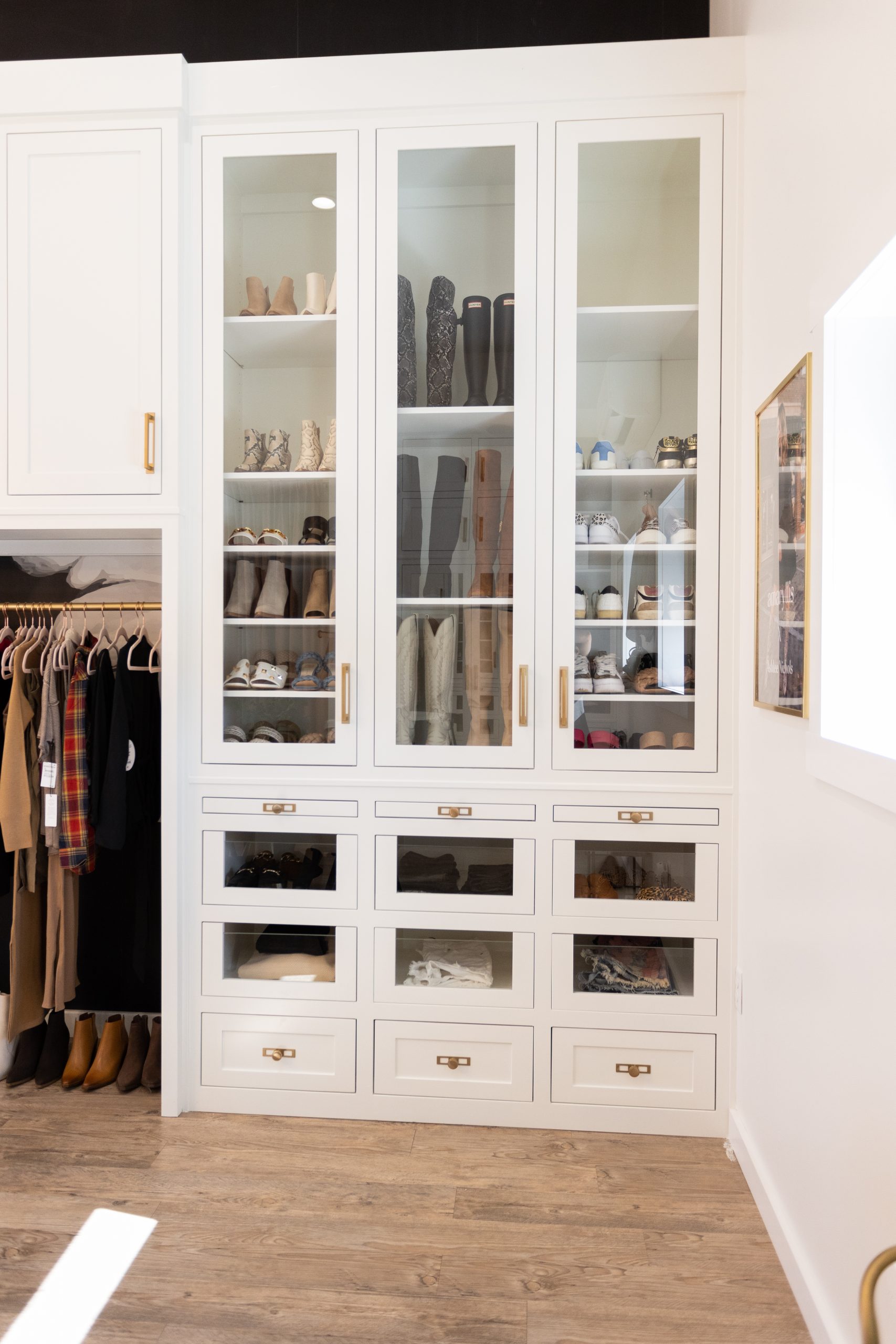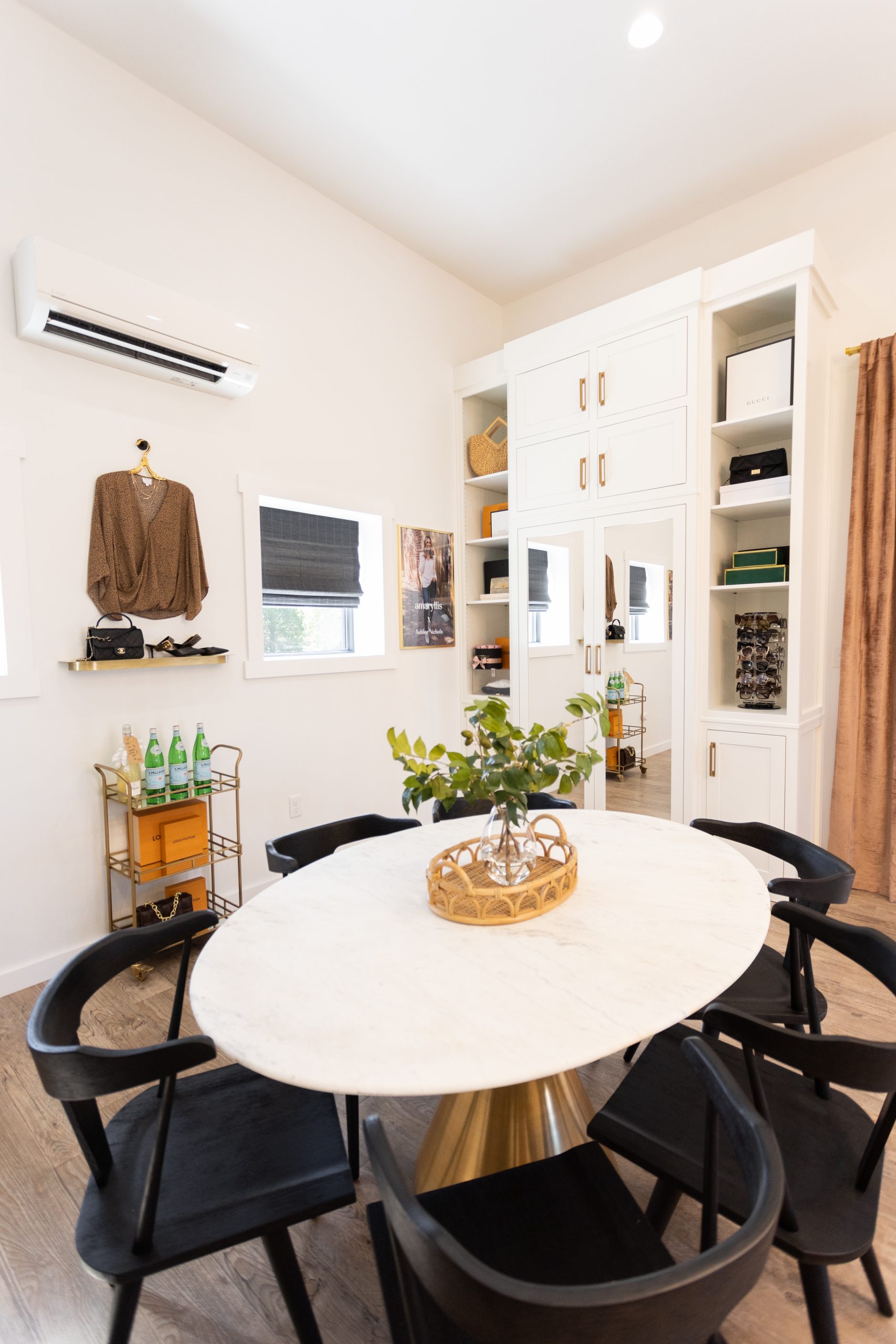 table / chairs / bar cart / gold floating shelf / tray (similar)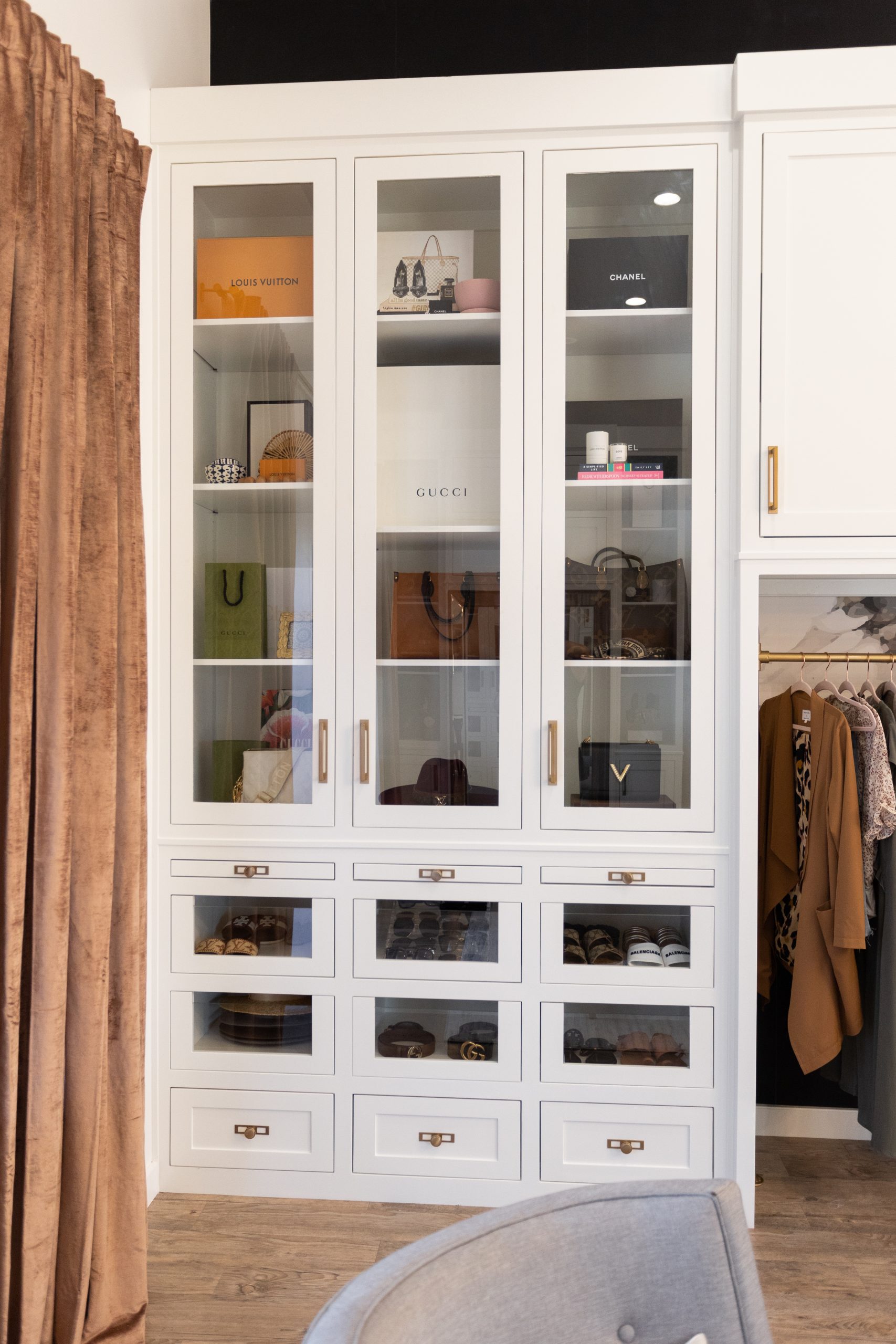 Shop the Post
wallpaper / mirror / tray /vase / jewelry holder / chair / clothing racks / floor mirror/ headband holder / armchairs / rug / ottoman / side table / tray / table / chairs / bar cart / gold floating shelf / tray (similar) / chandelier / armchair / ottoman / rug / side table / table / chairs / black tray