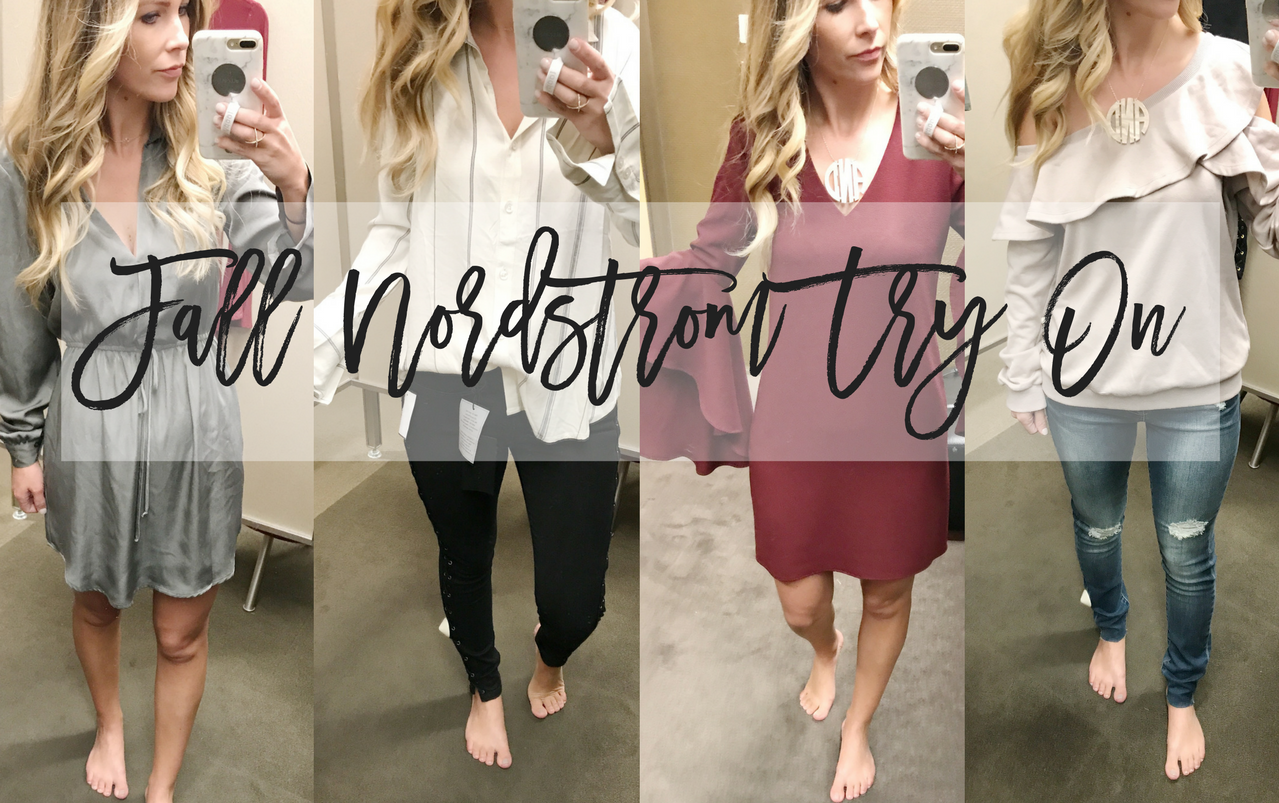 I'm back today and feeling a little bit less anxious about the events from this weekend. You never know when something bad is going to happen, so covering your family in prayer is just about all you can do. I am so thankful that we made it home safely from Las Vegas before the shooting, and am in prayer for the people that were affected.
While I was in Las Vegas (feeling very safe), I went over to the Fashion Show mall which is one of my favorite places to shop while there. Of course, I did a little Nordstrom try-on for yall because..when near a Nordstrom you must try-on #allthethings. Ha!

I am loving so many of these options and actually walked out with a few and added a few to my wish list. Here is what I'm loving and going to show you in a try on session later today.
Watch the dressing room try-on video here and keep scrolling for fit and pictures of each item!
I also MUST alert you that these Spanx Faux Leather Leggings are on SALE! Grab a pair if you don't have them already, they run TTS. I wear size XS and they literally hug you in all the places you need. They're the best.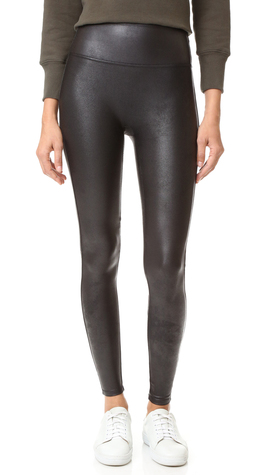 Nordstrom Try On
Sizing Info:
I am 5'3'ish
Usually XS/S in tops
Usually 25/26 in pants
This one is probably my favorite option for family pictures! I LOVE this dress and it comes in 2 color options!
Burgundy Dress
Runs TTS
Wearing XS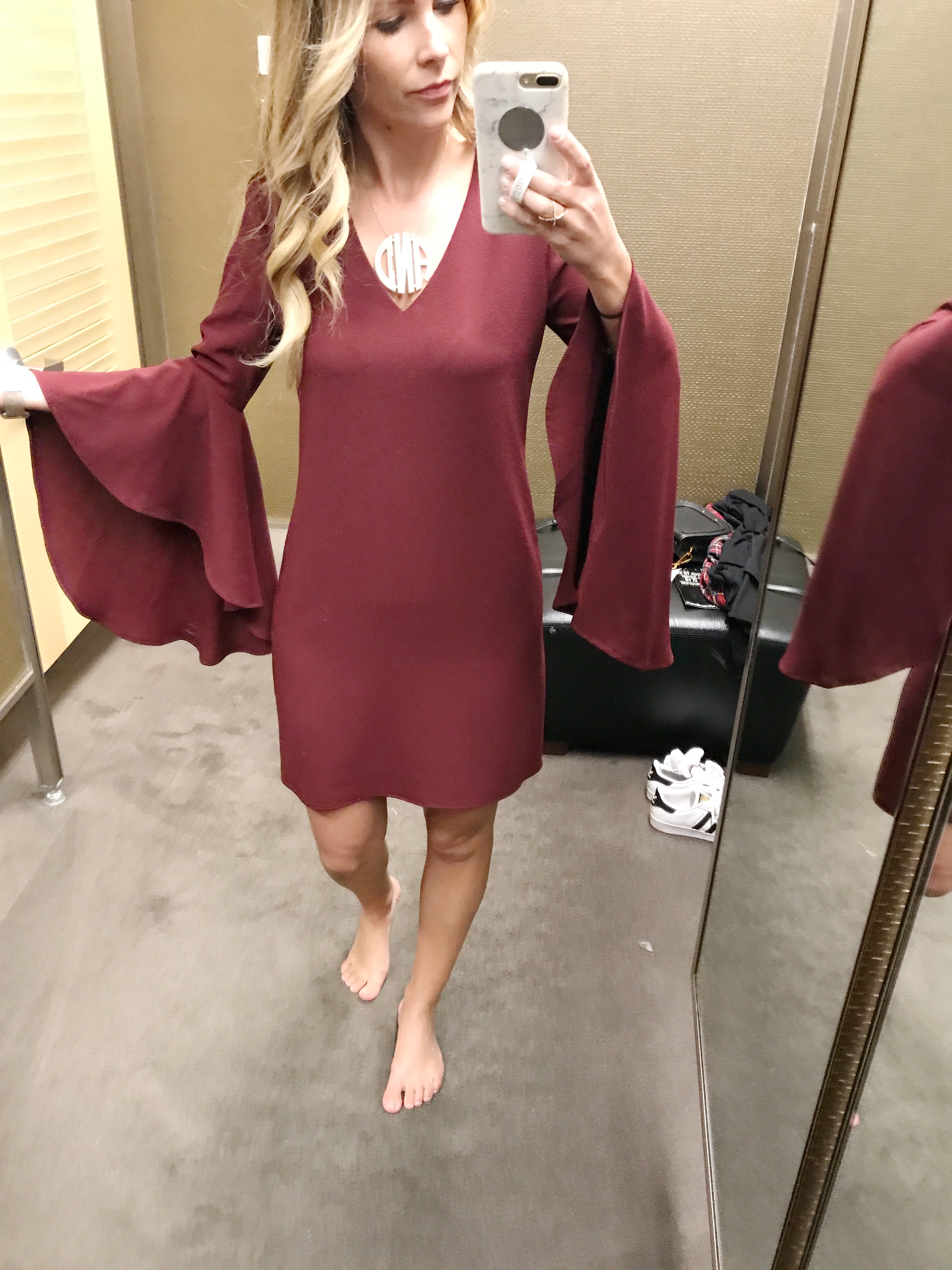 Velvet Kimono (not available online yet)
black dress
monogram necklace
Button Front Burgundy Dress
Fits Small, Size up if busty
I'm in XS
Grey Dress
Fits TTS
Wearing XS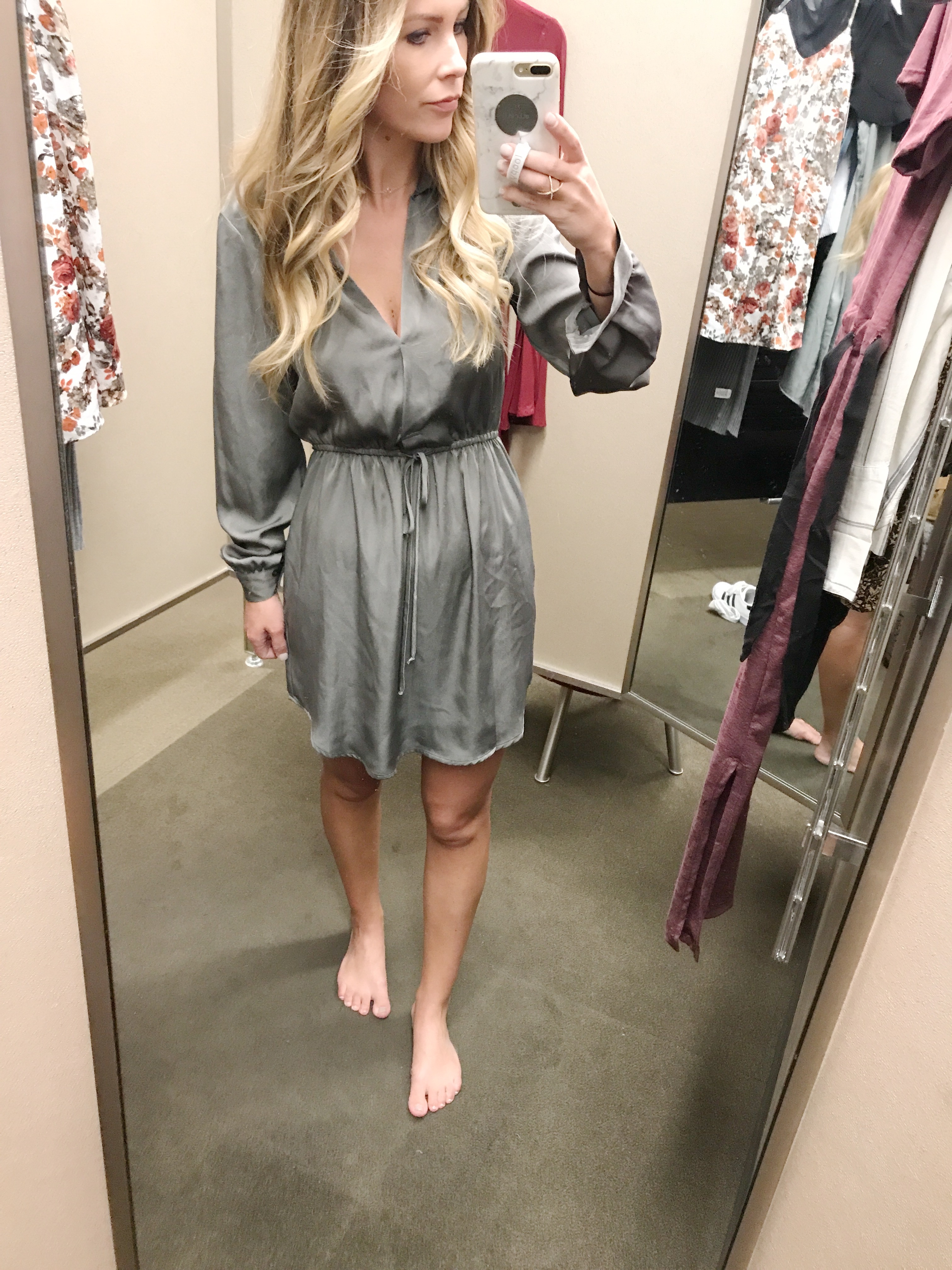 Cotton Midi Dress
Fits TTS
Wearing XS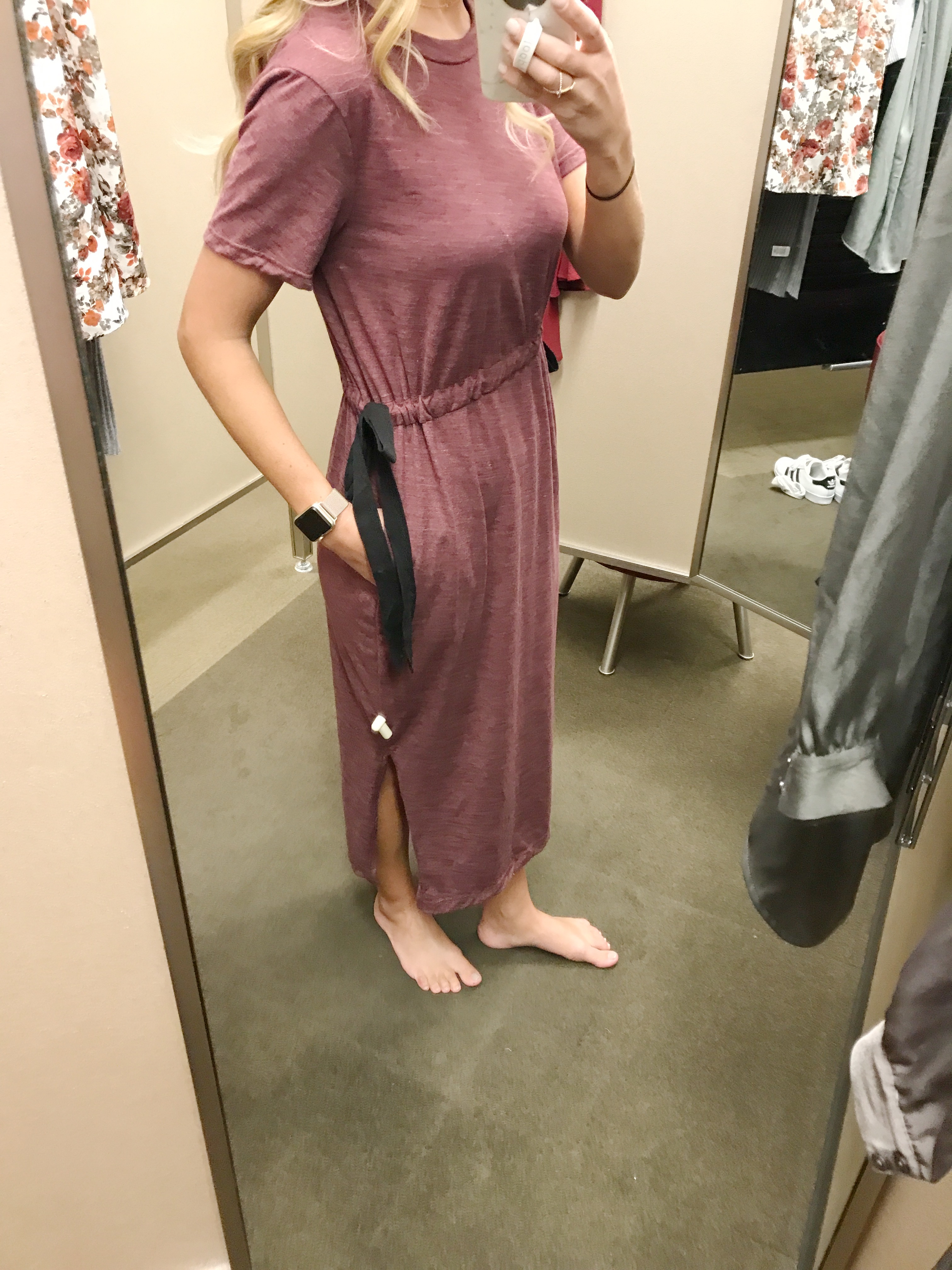 Button Down Shirt
Fits Large, Size down for best fit
Wearing XS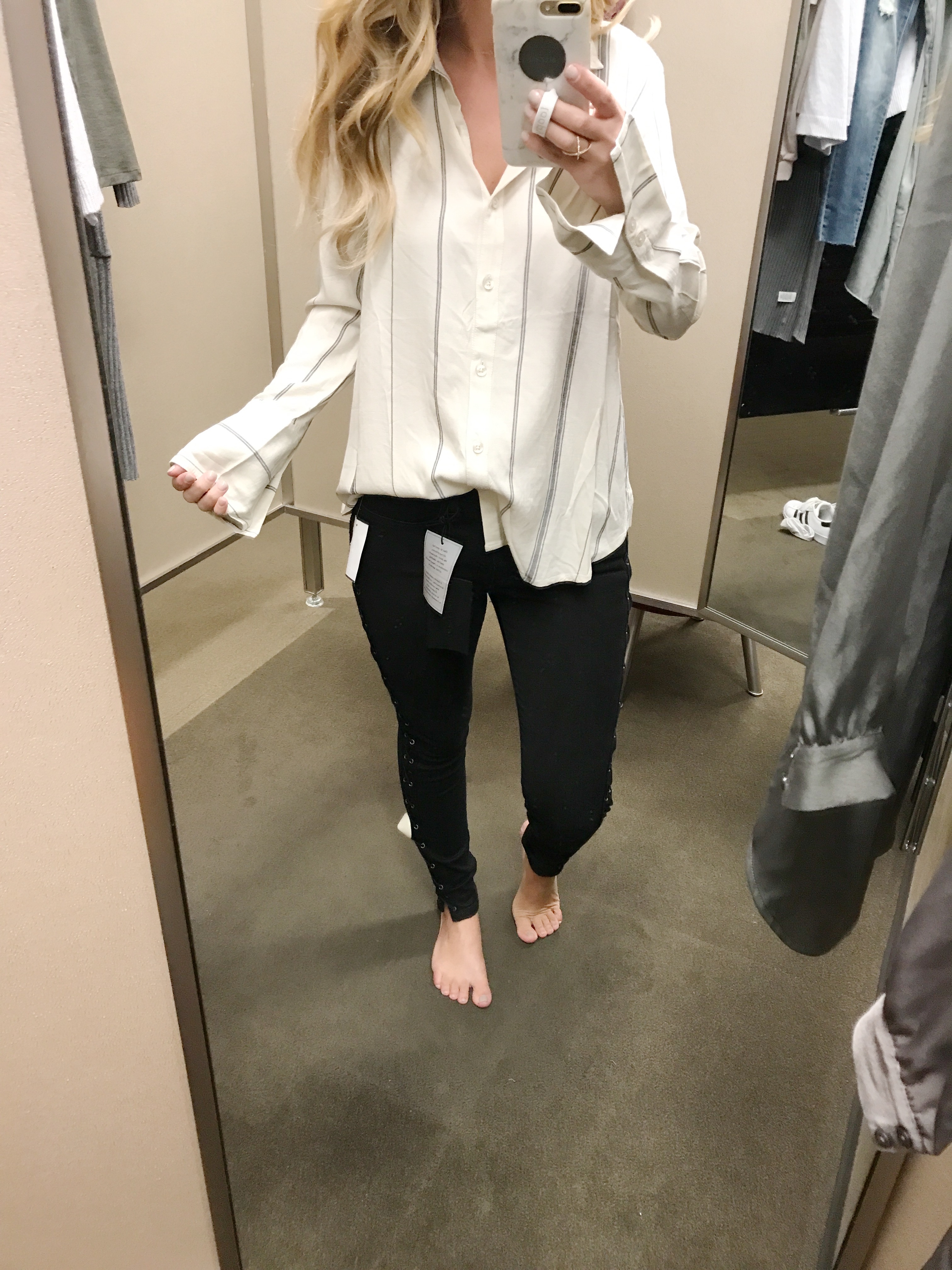 Mesh Satin Dress
Fits TTS
Wearing XS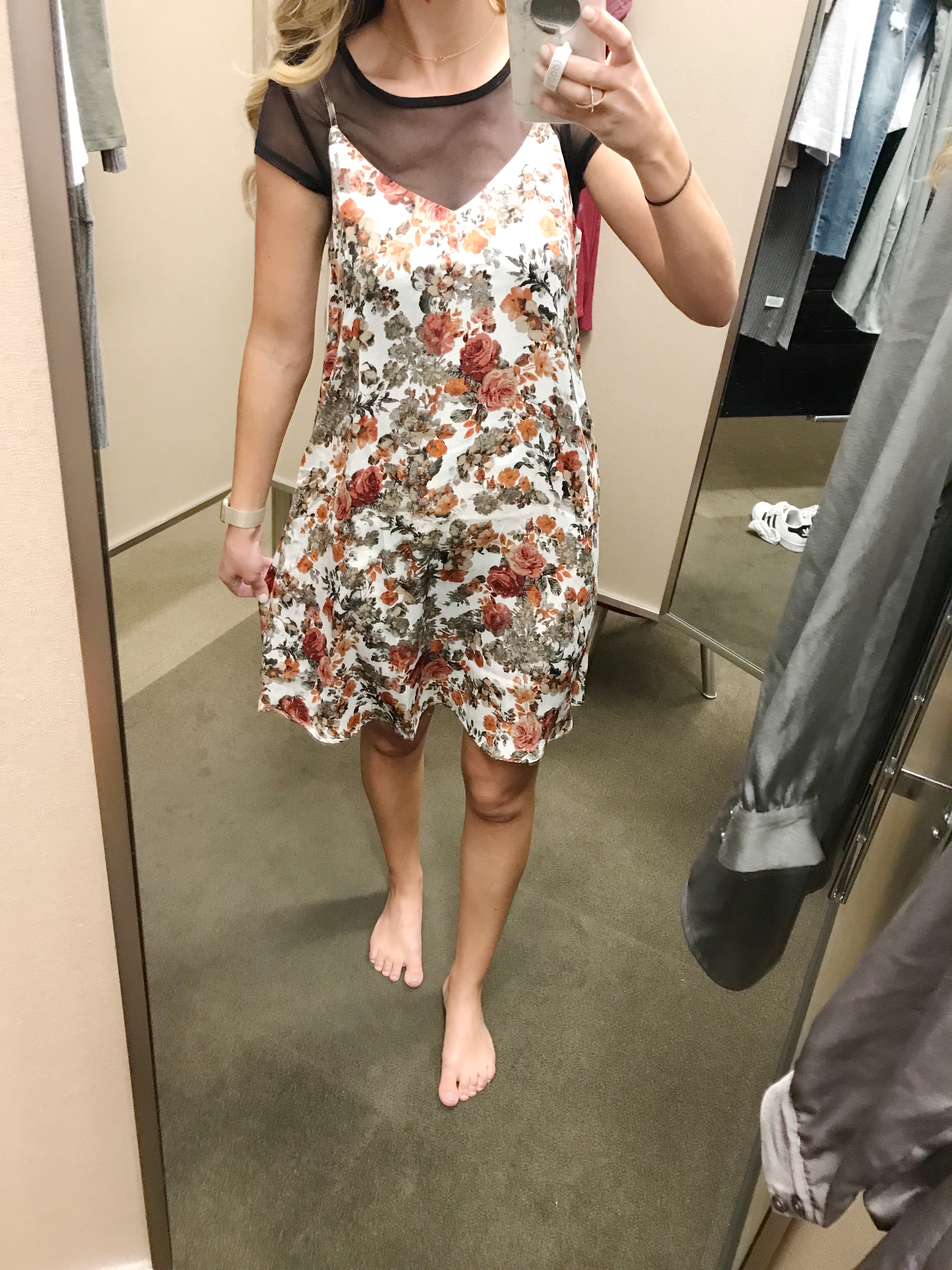 Floral Top
Fits TTS
Wearing XS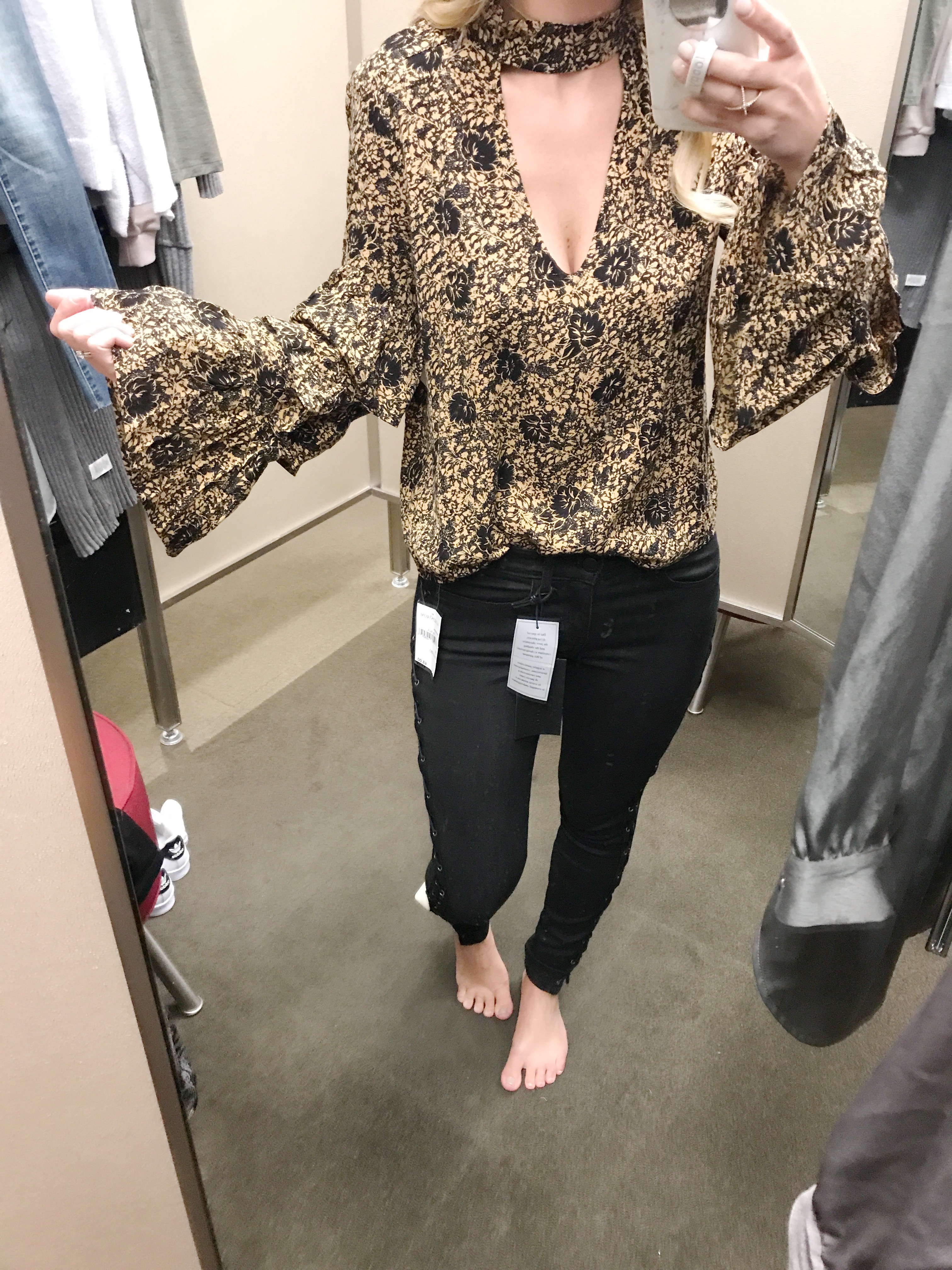 Gingham Top
Fits Small, Size up
Wearing Size Small
Ruffle Shorts
Run Small, Size up
Wearing size small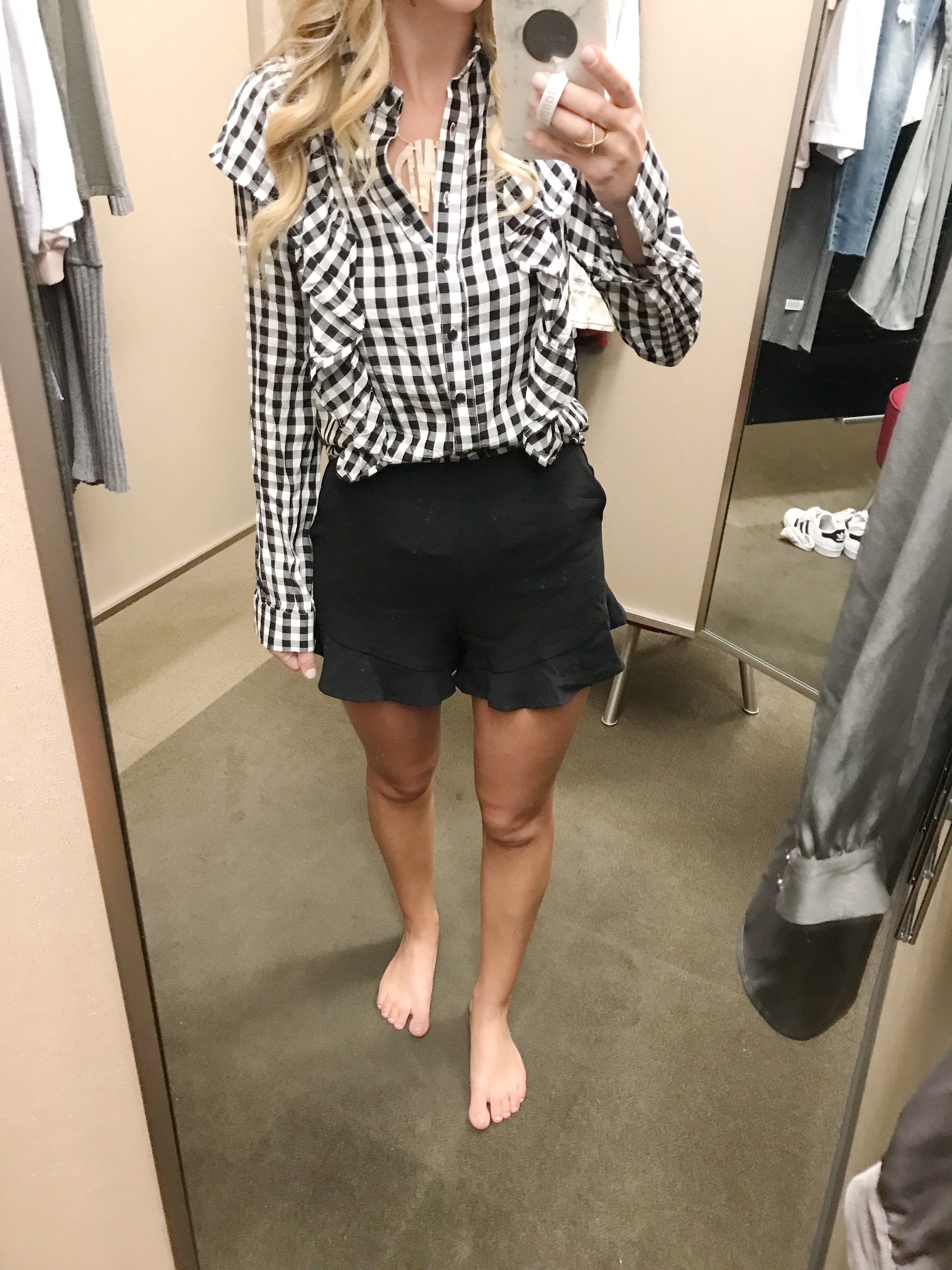 Lace Up Jeans
Run TTS
Wearing Size 26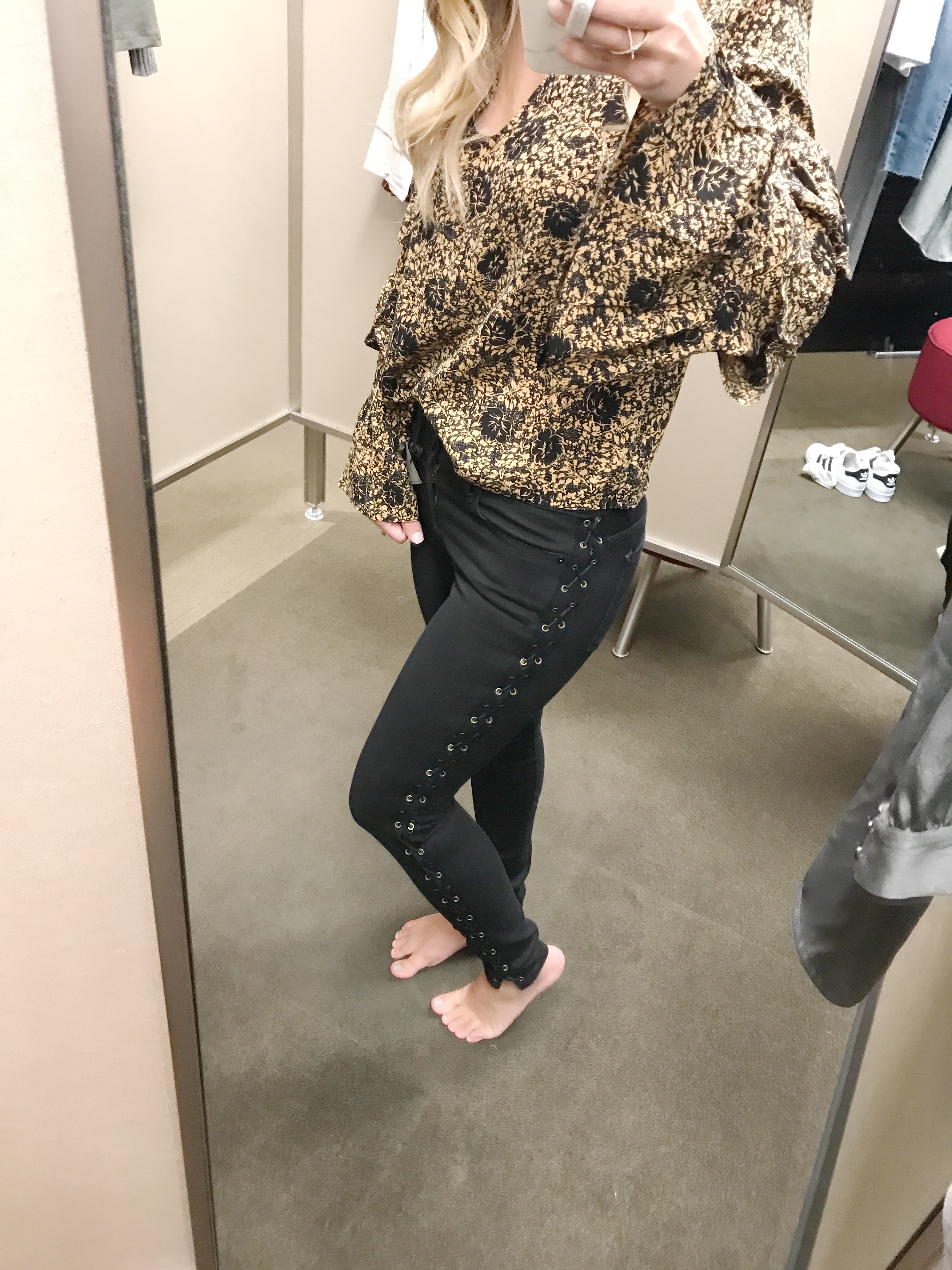 One Shoulder Sweatshirt
Runs TTS
Wearing XS
Jeans
Run TTS
Wearing 26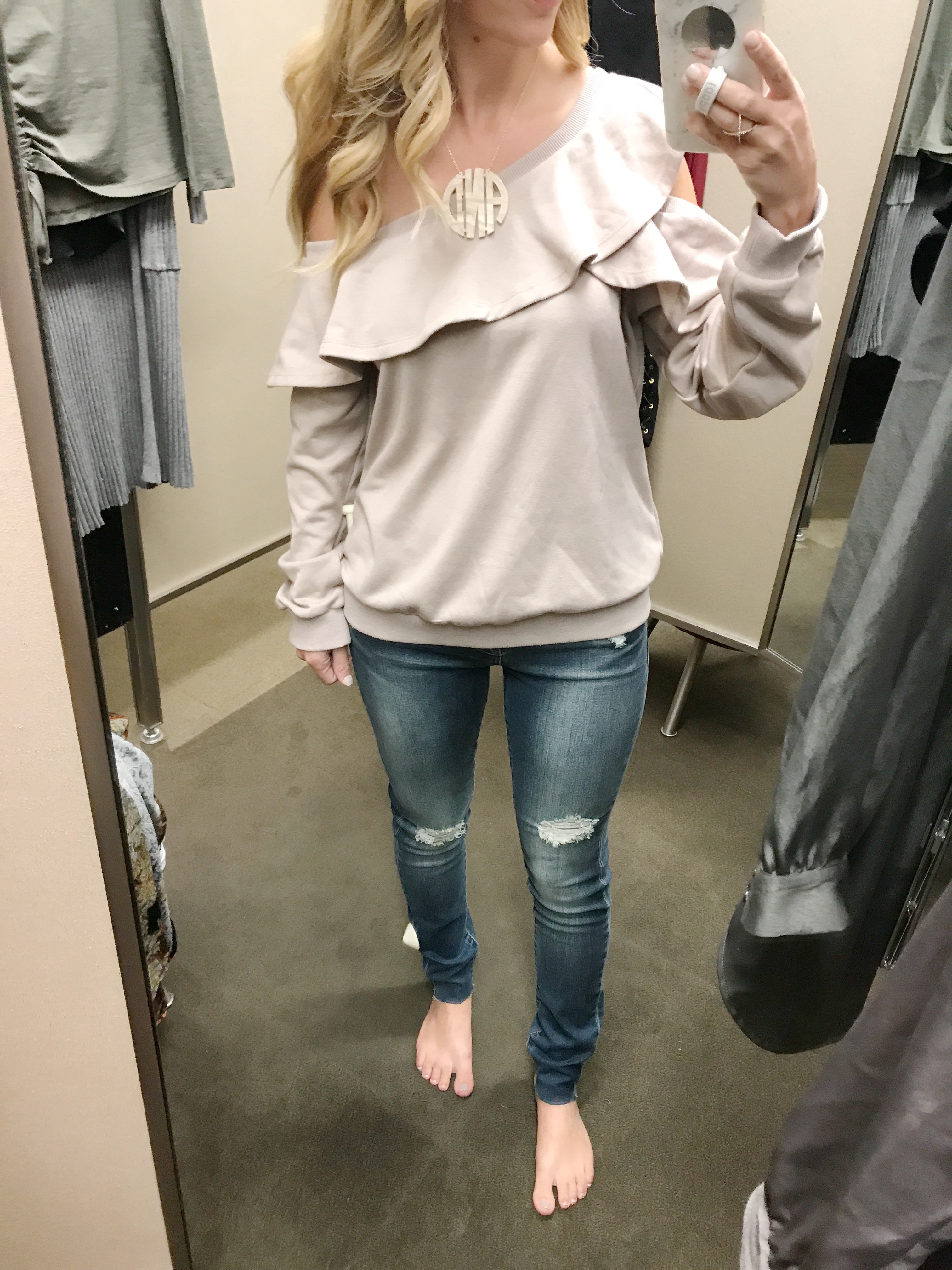 Velvet Burn Out Cardigan
Mustard Tee
Mock Neck Sweater
Runs TTS
Wearing XS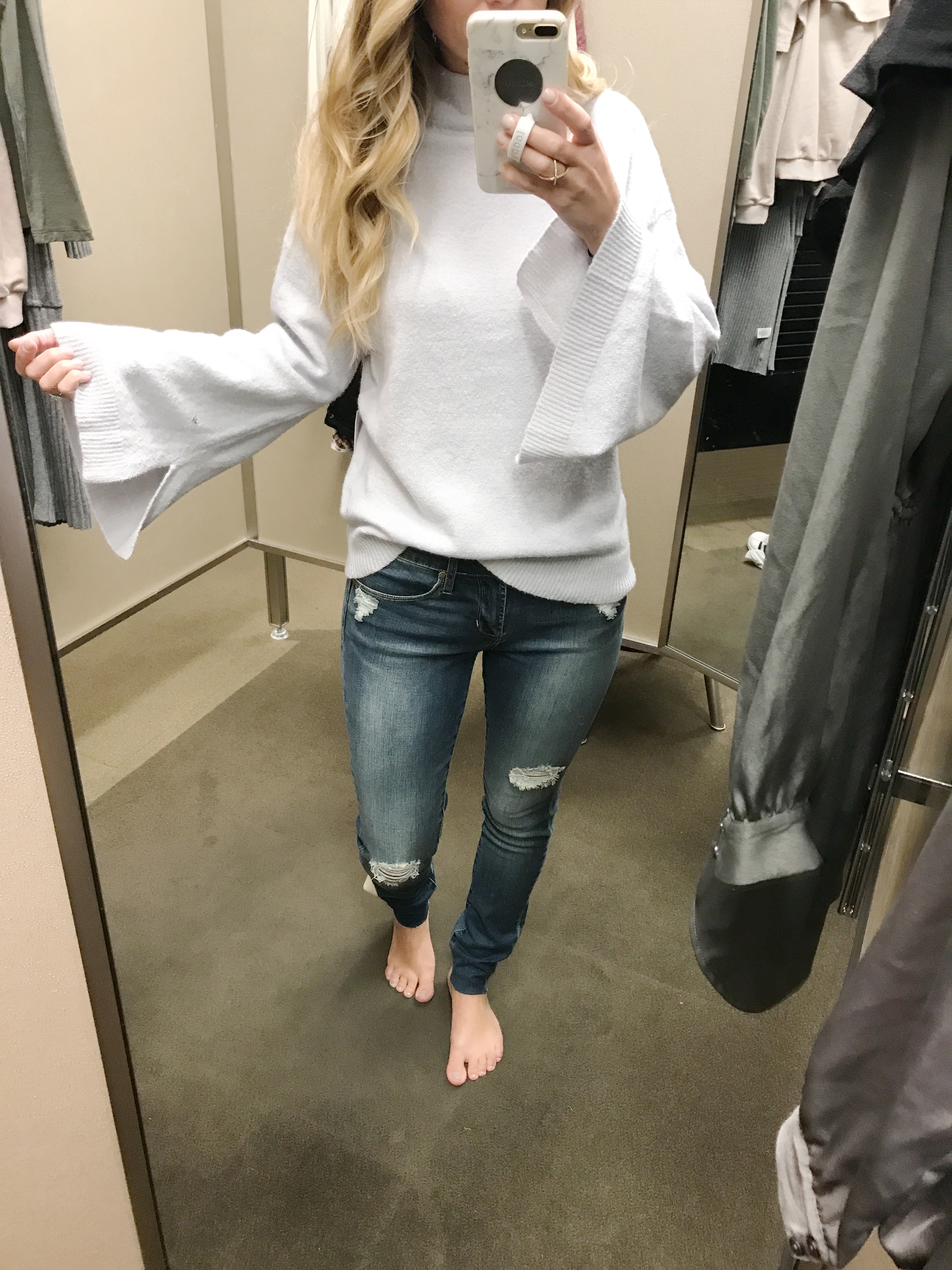 Black Satin Layering Tank
Runs TTS
Wearing XS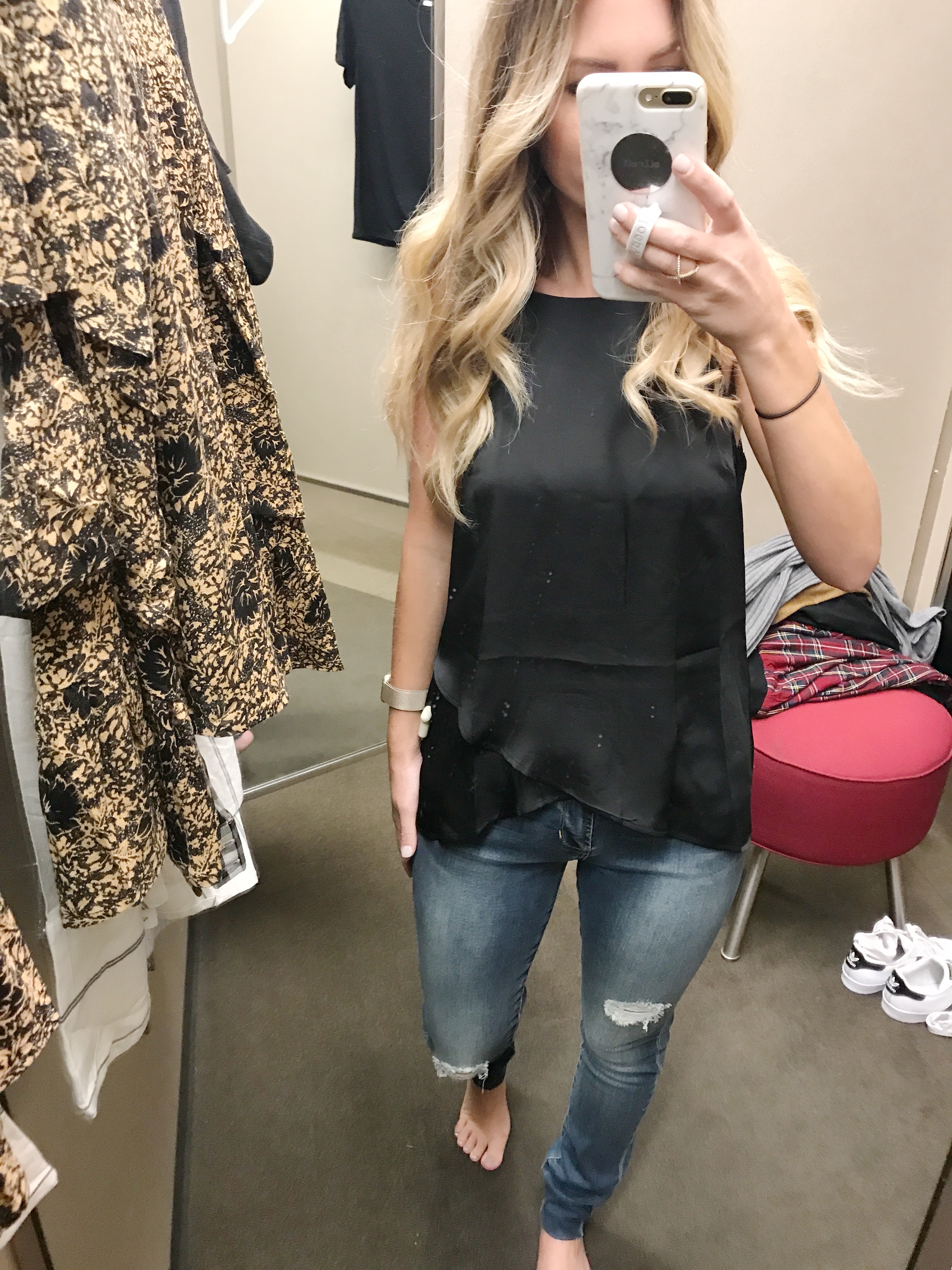 Grey Cardigan
Runs TTS
Wearing XS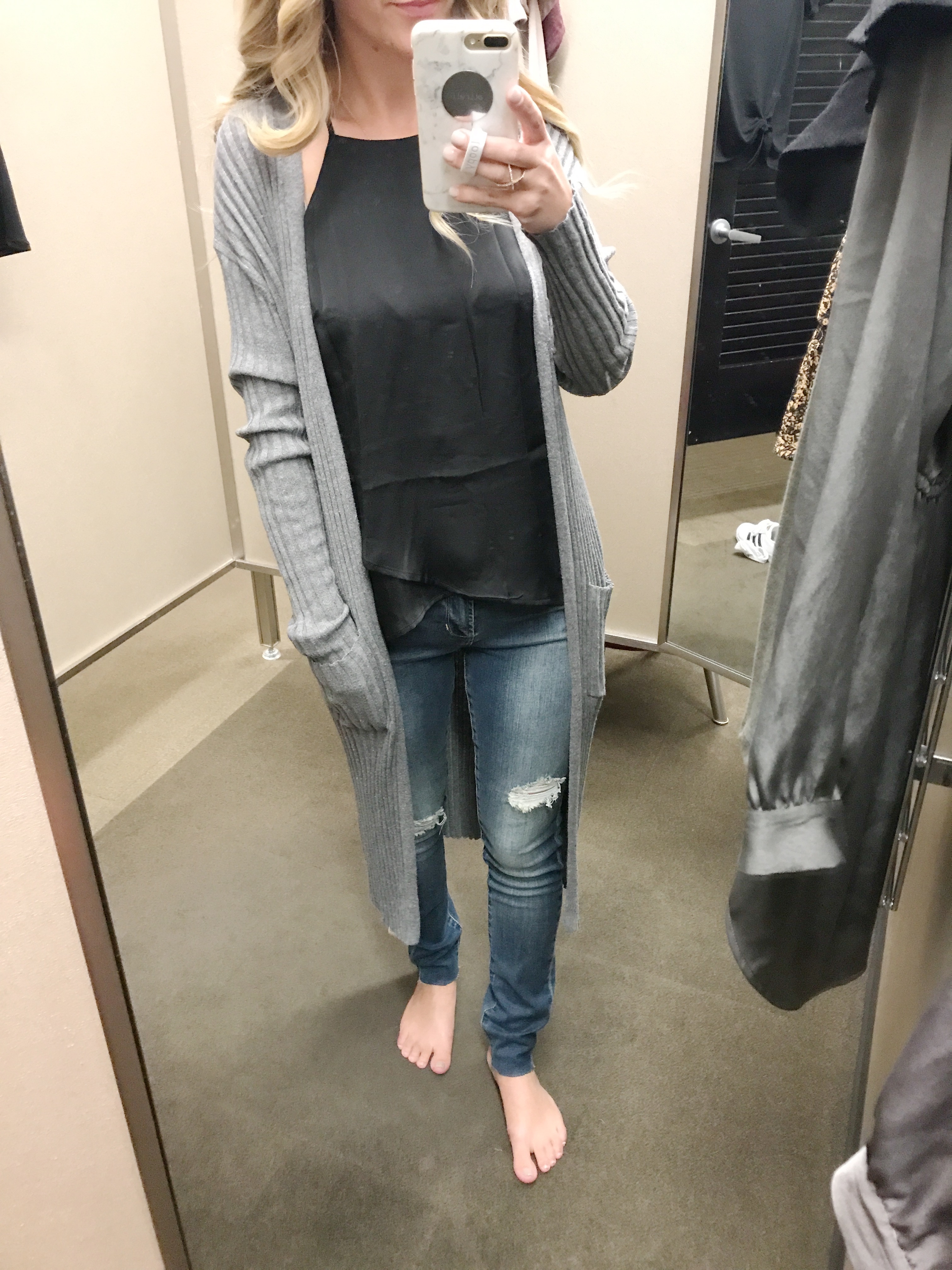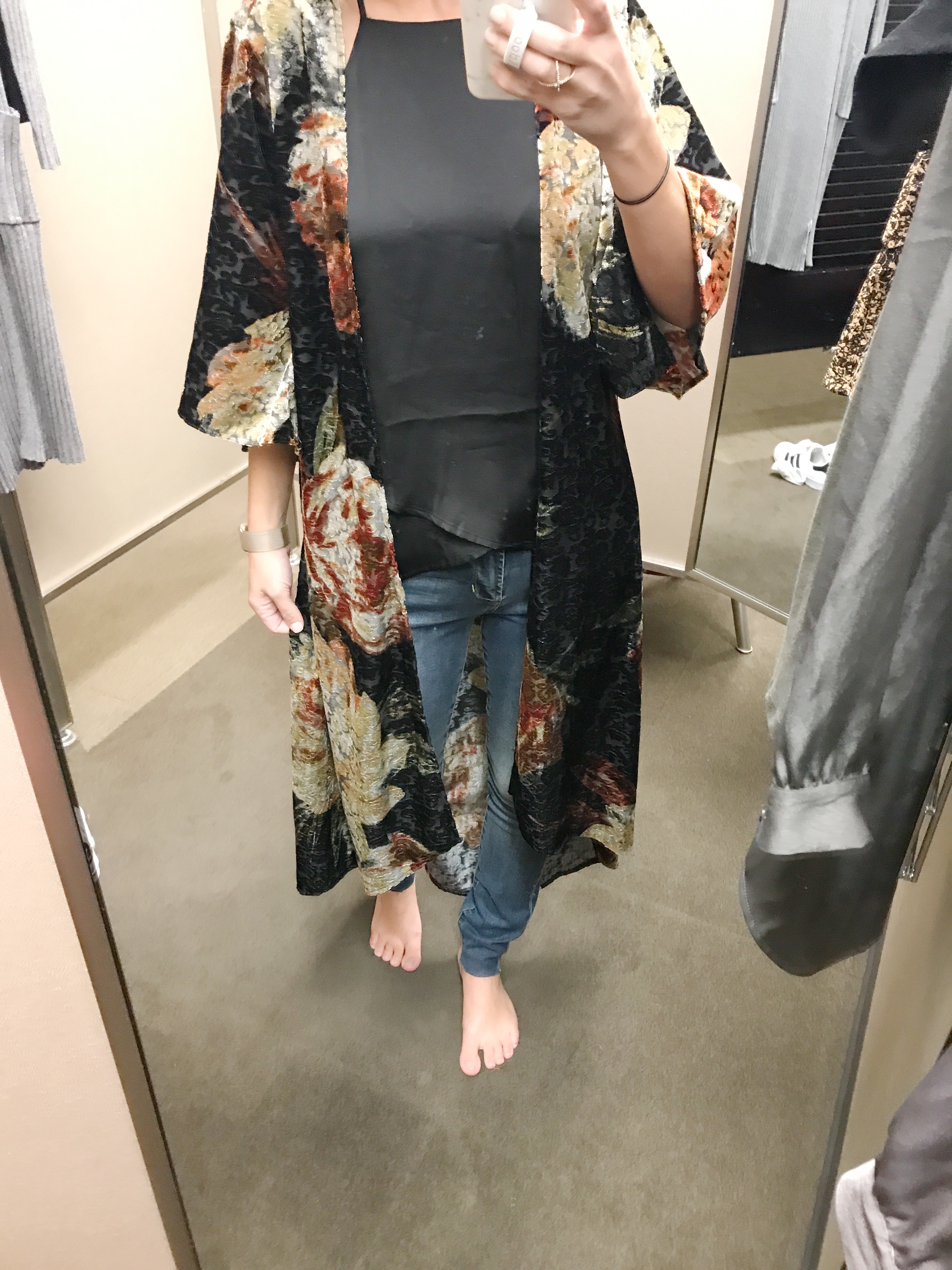 Cinch Side Tee
Runs Small, Size up
Wearing size Medium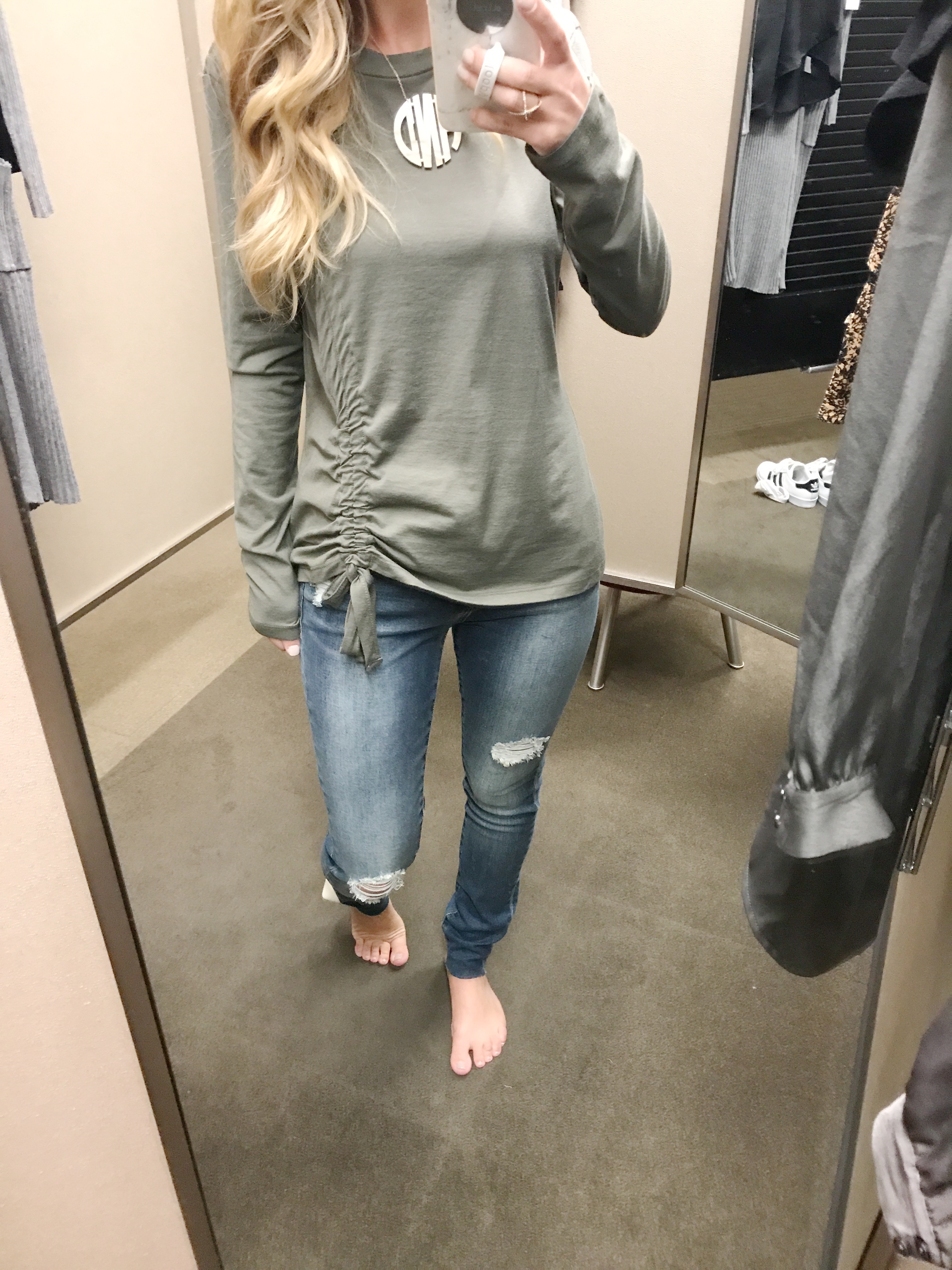 Cinch Hem Tee
Fits Small, Size Up
Wearing Size Small
That's all for today, yall! I hope today is payday and you're able to go snag some goodies! I'll also be sharing a Weekend Sale Roundup for this weekend since Columbus Day is Monday there are TONS! Stay tuned for those and find out where to shop them first by following along with my Instagram Stories!