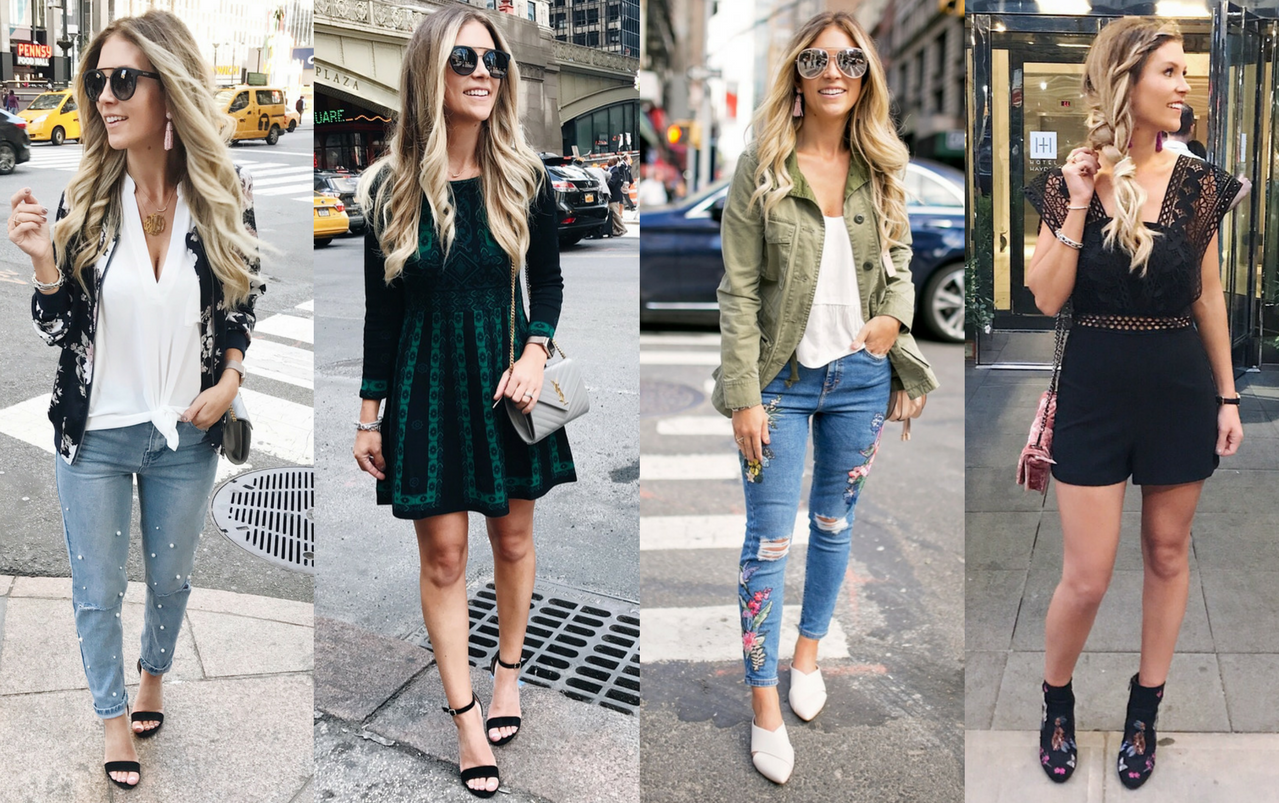 I can't believe it's been 2 weeks since I was at NYFW! It was definitely an experience to never forget, and I was so glad to come home to less hustle and bustle!
Day 2 was one of my busiest days while in the city, but it was one to remember! I loved meeting new ladies, getting to hang out with ones that I talk to daily and see things I've never seen! I feel so blessed to have done Fashion Week with these ladies by my side!
Outfit 1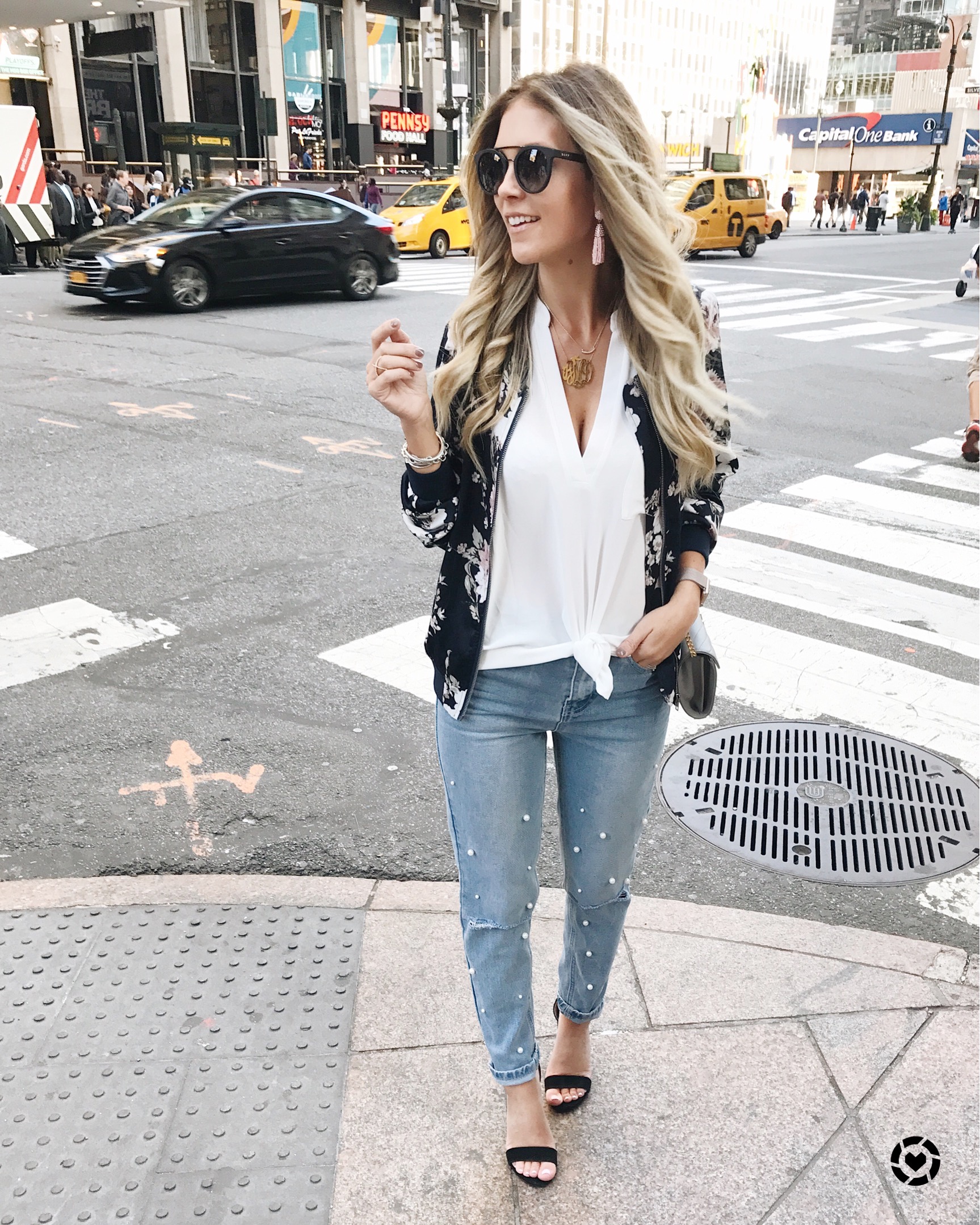 pearl jeans // shoes // tunic // floral bomber // sunglasses
Friday morning, we woke up super early to make it to our first meeting. I actually missed shows and meetings while there because getting from point A to B was hectic and impossible, so I feel fortunate to have actually made it to these events on Friday.
First stop was the Eliza J showroom! We LOVED getting to see the new releases and things that are in the works for Fall and Holiday! You can shop Eliza J here. I looooove their dresses so much that I walked out in one to go to my next event!
Outfit 2

dress // shoes // sunglasses // purse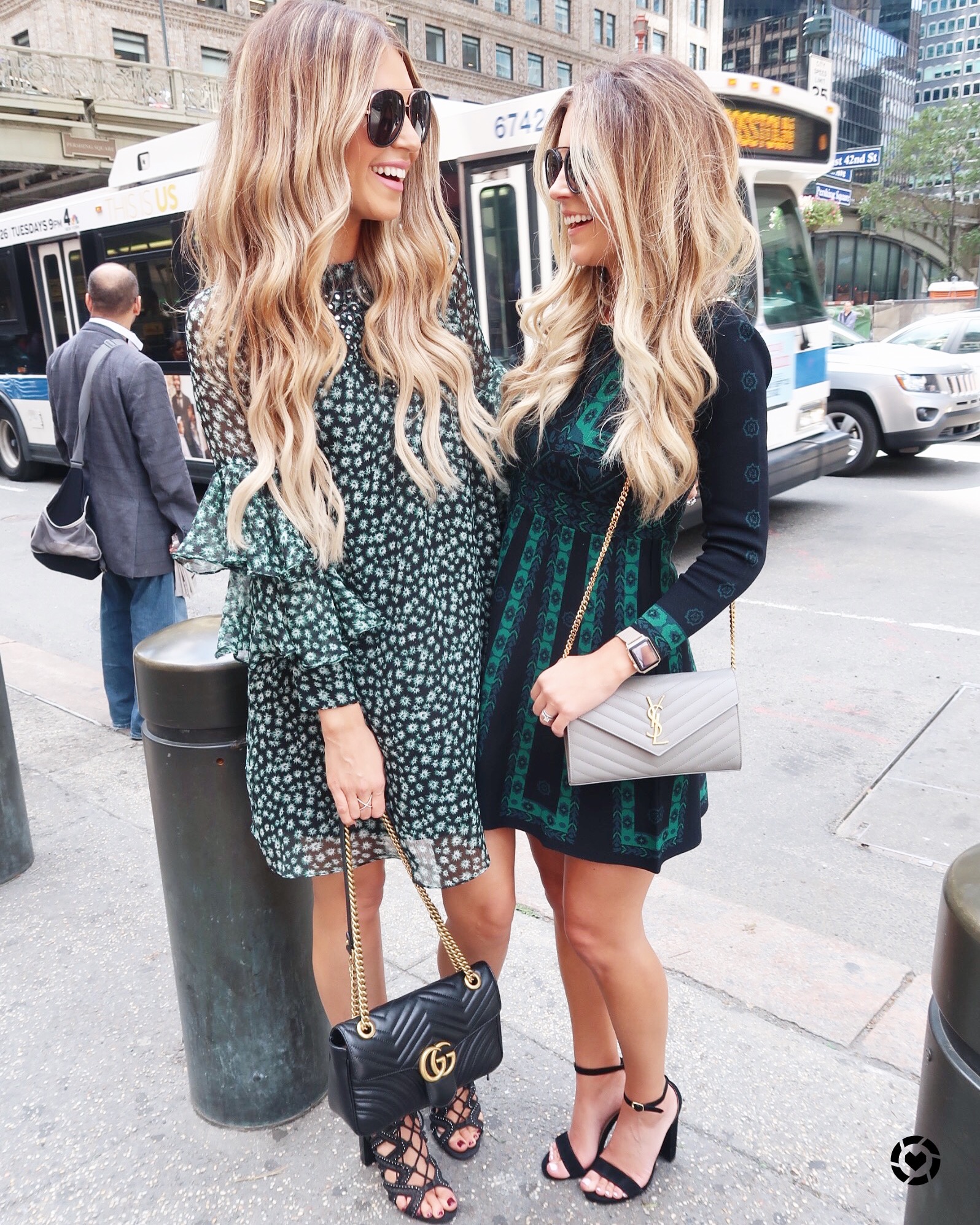 The next event was the Kate Spade Presentation at Grand Central Station. I was in awe of the beauty of Grand Central and am blown away that people are traveling through there daily. The presentation was at The Oyster Bar at Grand Central and it was so surreal to be seeing Kate Spade NY items before released to the public! The brand has been a favorite of mine for so many years, so it was amazing! They had a marching band and models as well as bubbly and photo booths! It was such a great time!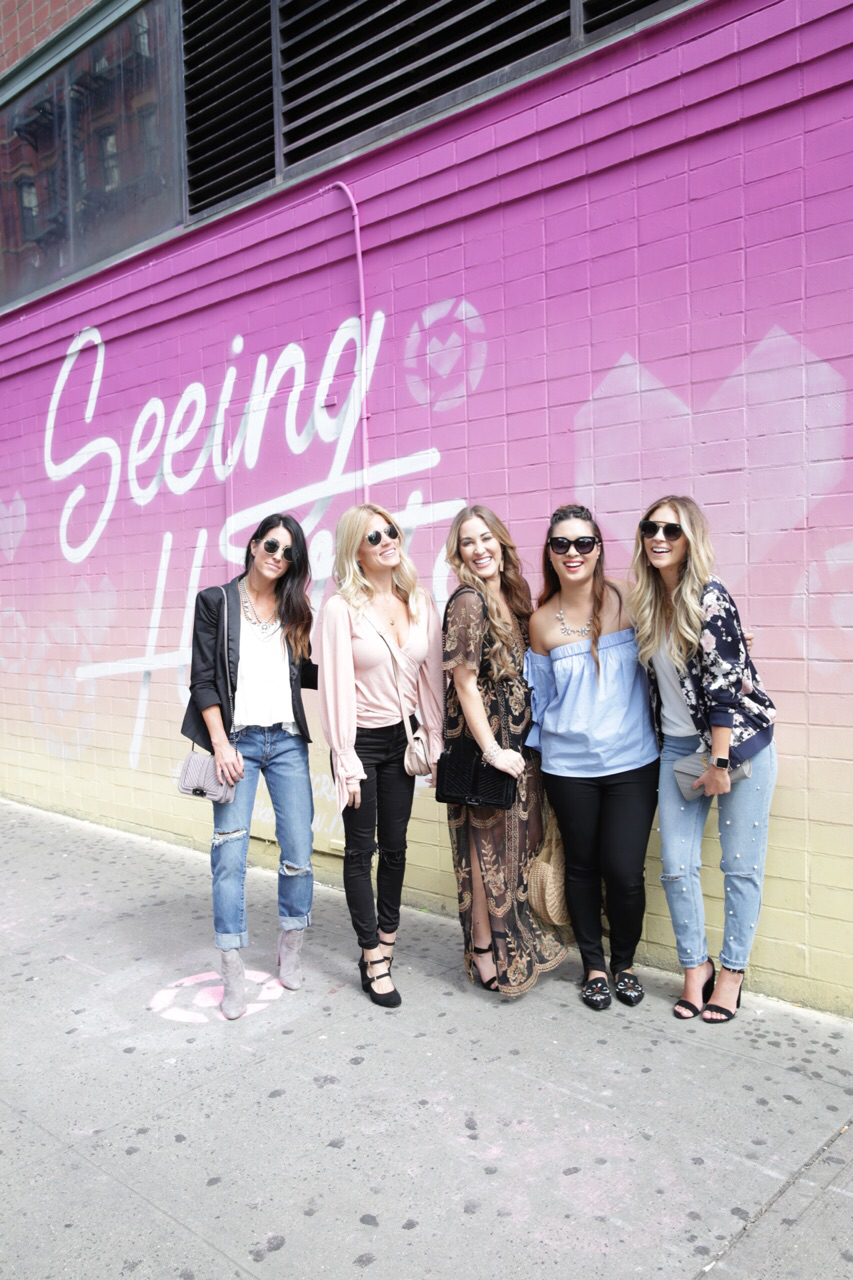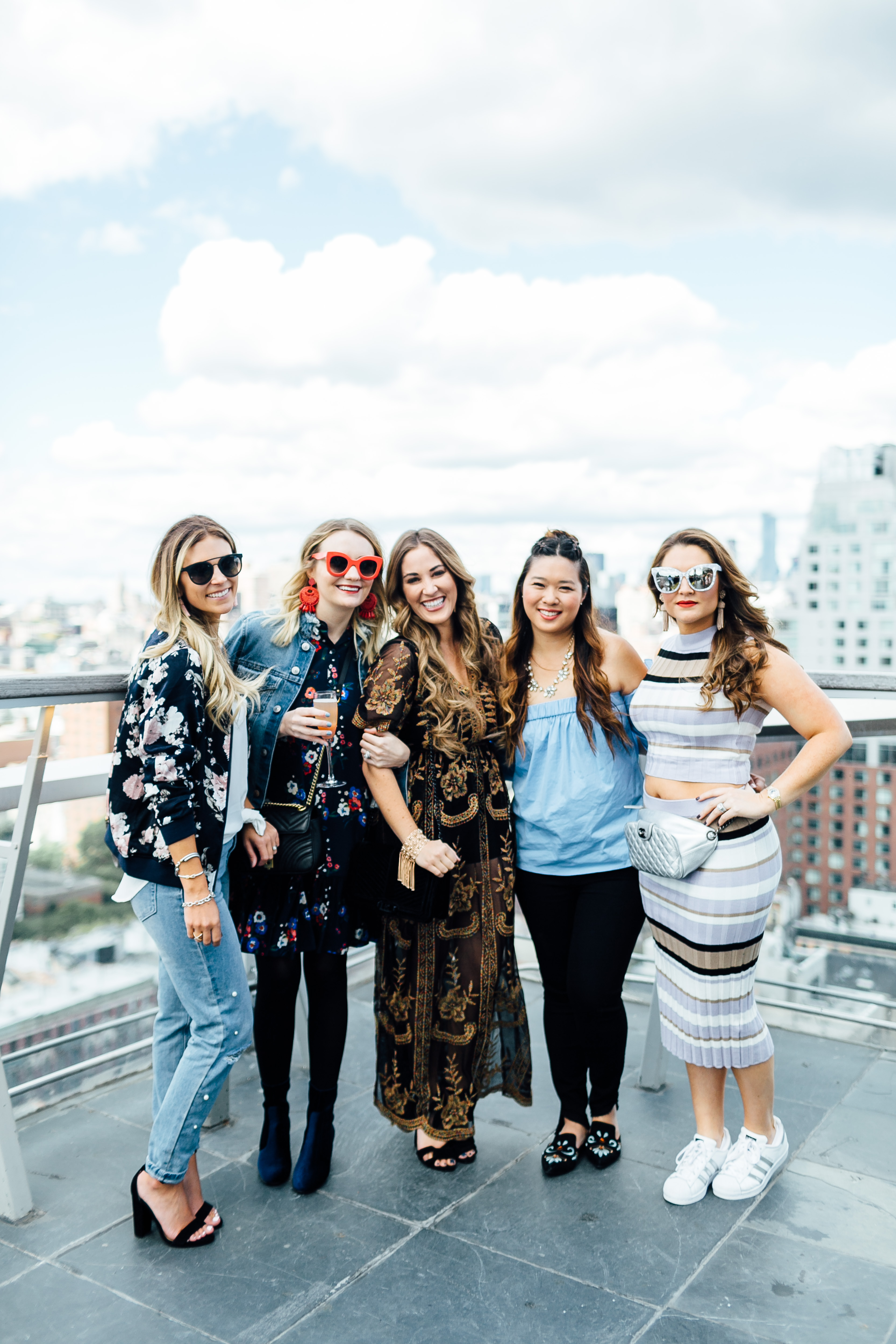 can use ASHLEEK for 20% off + free shipping over $40). We headed to Hotel Rivington's rooftop penthouse for the Reward Style HQ event! We saw and took pictures at the new Liketoknow.it heart wall and got to meet some of our favorite other bloggers at the event. The view is absolutely breathtaking and the rest from the busy day was much needed! My feet were bleeding at this point!
After the rooftop party, we hurried to do a photoshoot with Angie Garcia, one of my Dallas favorites! We had the taxi drop us off on the corner by McDonald's because a day that goes by with no food leaves me a little cranky! There is seriously no time to eat in The City. 1 double cheeseburger, a coke and fries gave me a little energy to get through! 4 outfit changes later…the photoshoot went great and I'm changed and headed to the next event! We grabbed a coffee and went to see our friends at Baublebar to see what they have coming for fall! You guys are going to LOVE their new pieces!!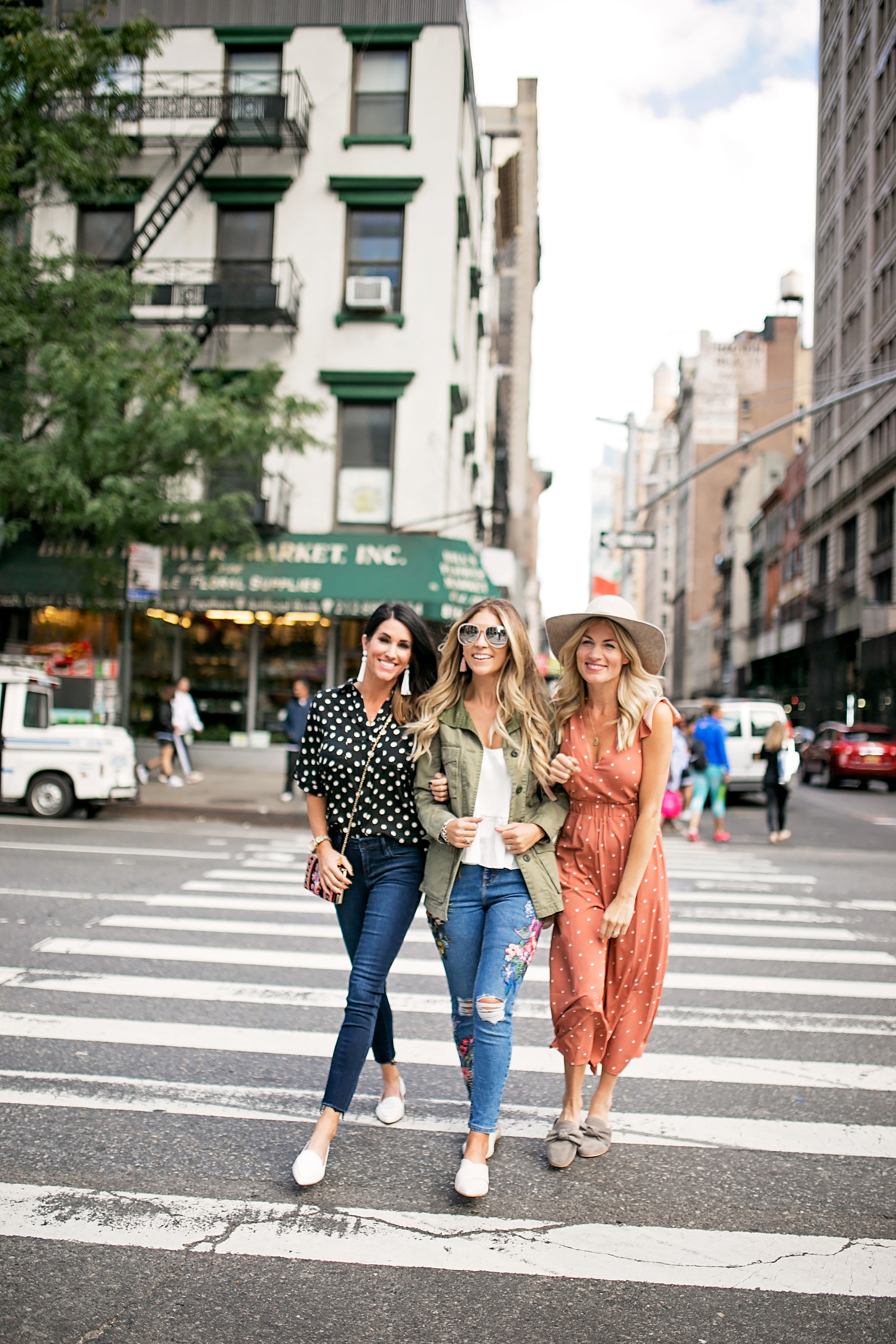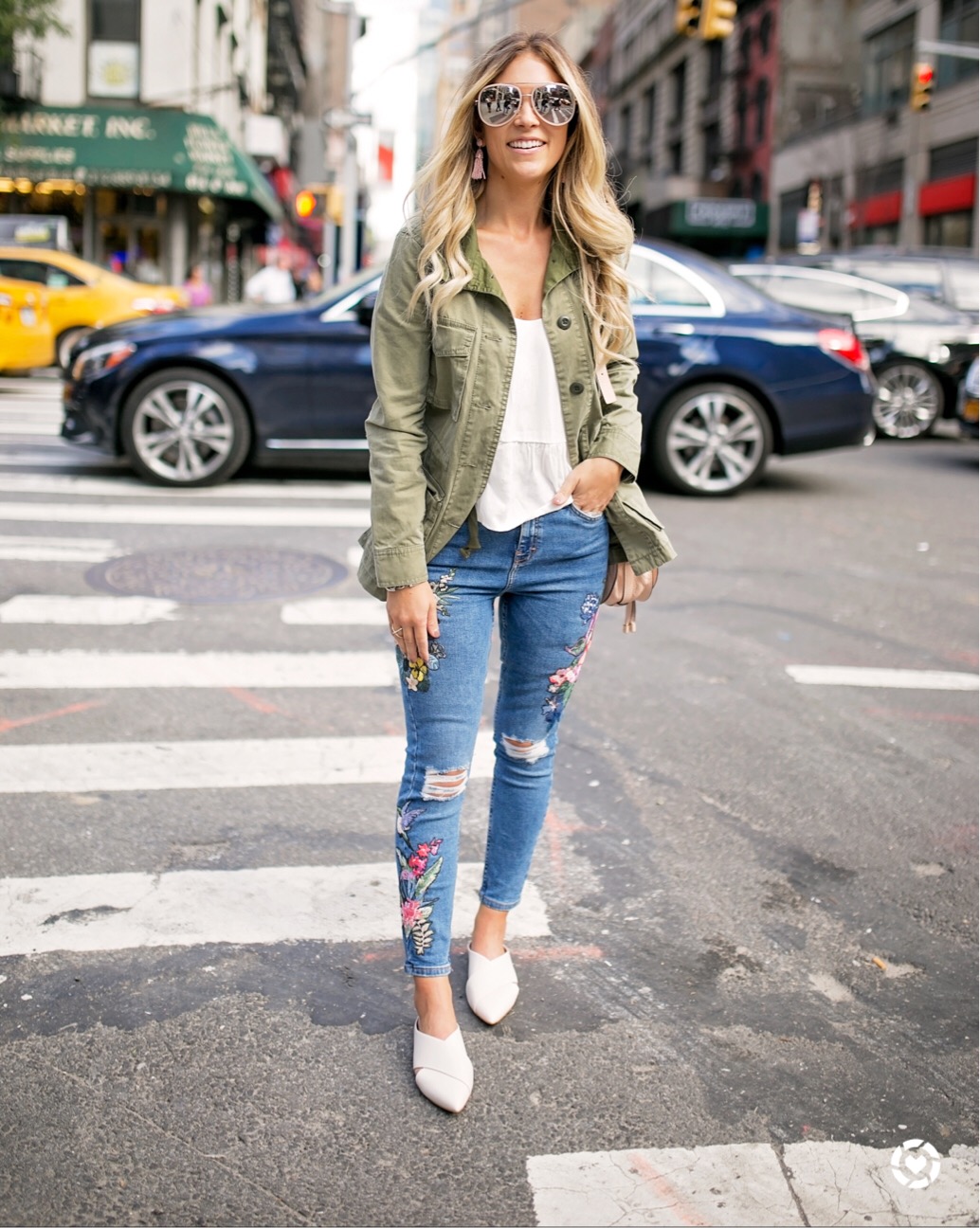 embroidered jeans // shoes // cami top // jacket // sunglasses // earrings
From there (I missed my meeting with one of my favorite beauty brands, Tula…more on Tula next week but for now you
Friday night was filled with shows, parties and a dinner. I didn't make the afternoon show because of my shoot running longer than expected and then we had to get ready for the Samsung x WWD party. I wore this fun romper that I will probably wear again in Vegas next week. It was so comfortable and my feet couldn't handle heels anymore, so booties it is! Embroidery is one of the hottest trends for fall, and these are super cute for under $50!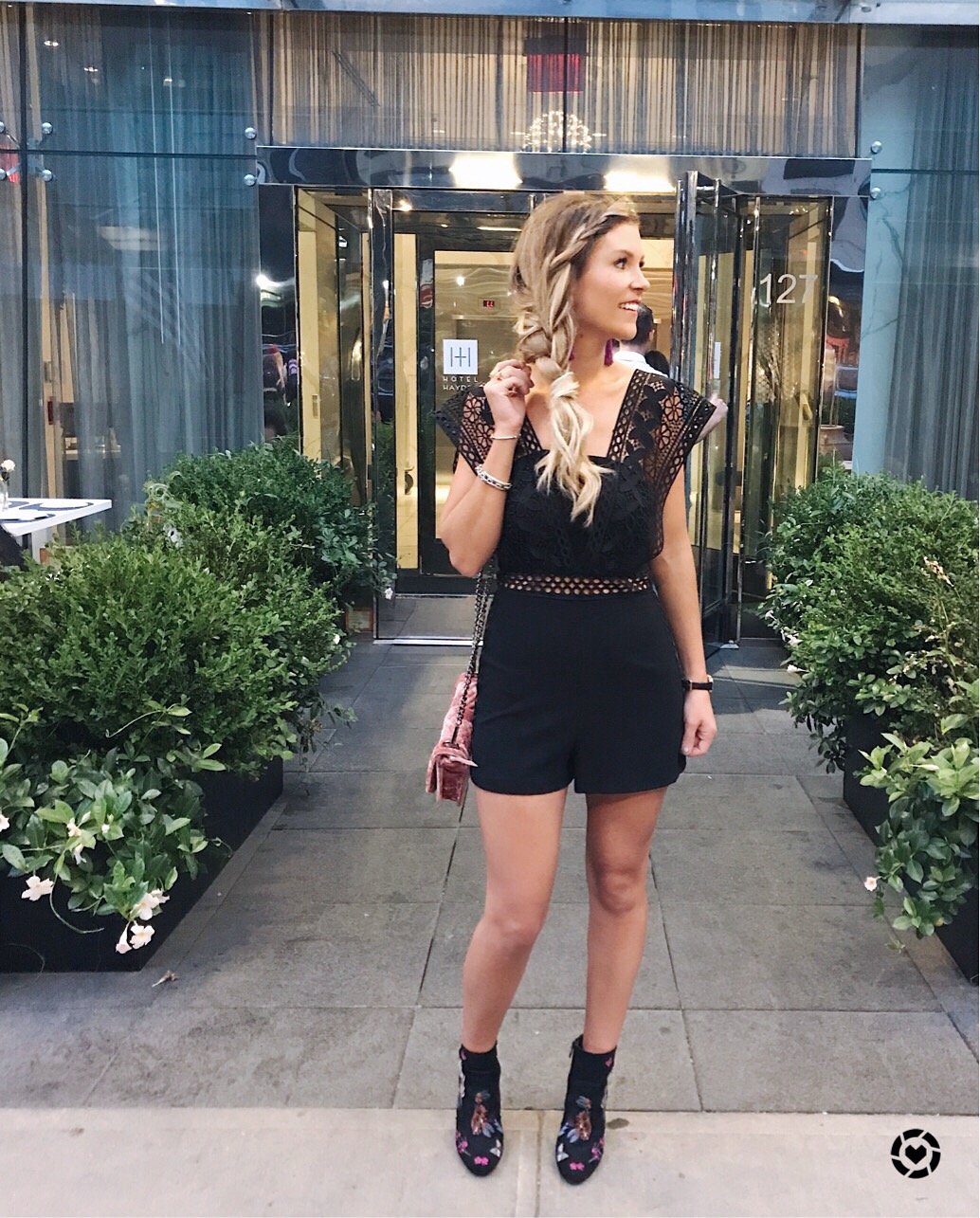 romper // booties // purse
After the Samsung Party, we headed out to dinner for a good steak and wine! I felt like that meal was so needed! We were SO tired so we just went back to the room for bed and tried to rest for the next busy day ahead!!
You can shop all of my looks from Day 2 here in the tool below!