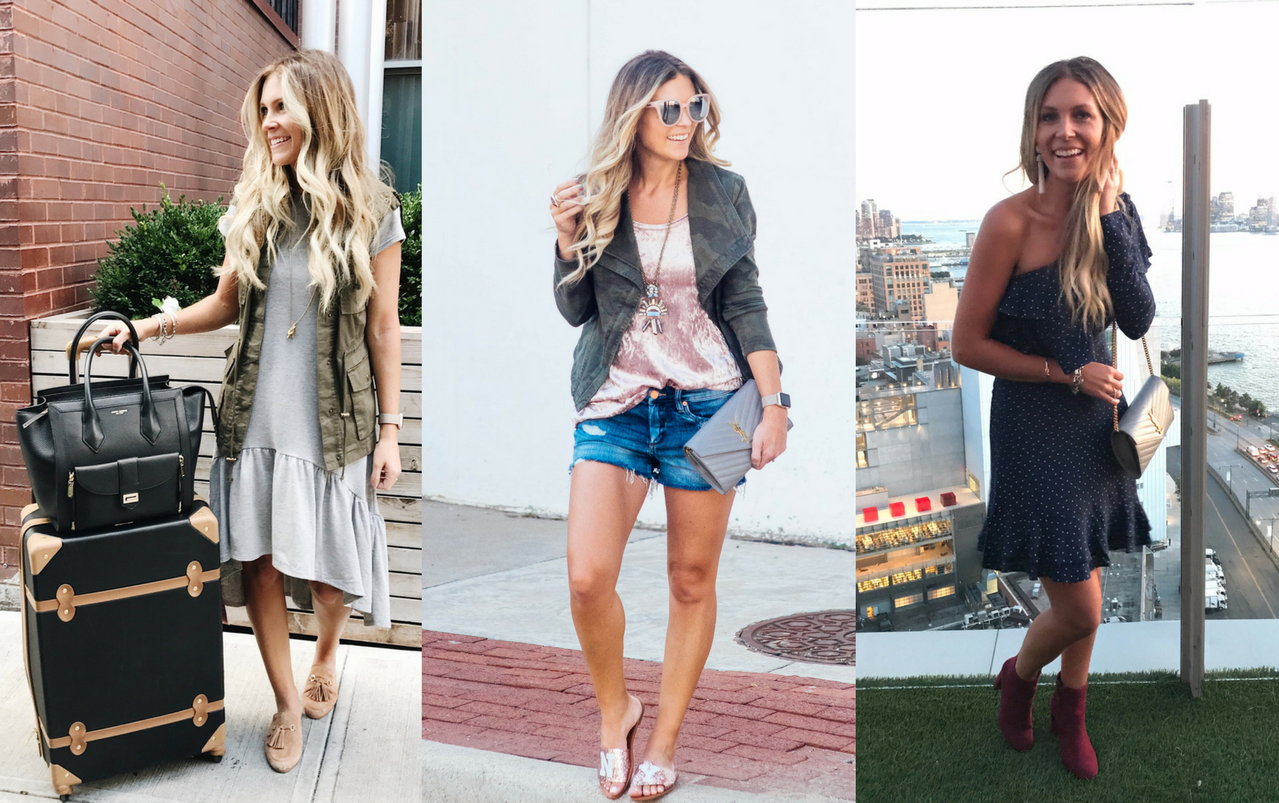 I can't believe it's been a few days since I've been home from NYFW…it feels like an eternity since I went but yet it seems like I just got home yesterday! The days were jam packed; literally I'm not sure if we even ate a full meal while there, but it was definitely the experience of a lifetime!
I can't wait to recap you on all.things.fashion.week, but today I'm just going to leave you with the three things I wore in the first 24 hours in New York! I basically felt like I was in a whirlwind once I left West Texas, and going to the City was definitely something I wasn't ready for…but I'm so glad I went!
I plan to do a whole trip recap with what I learned and took away from the week, but I know you guys are waiting patiently on outfit details (you know, because no one has Instagram 😉 so I will go ahead and share them first!
Day 1 NYFW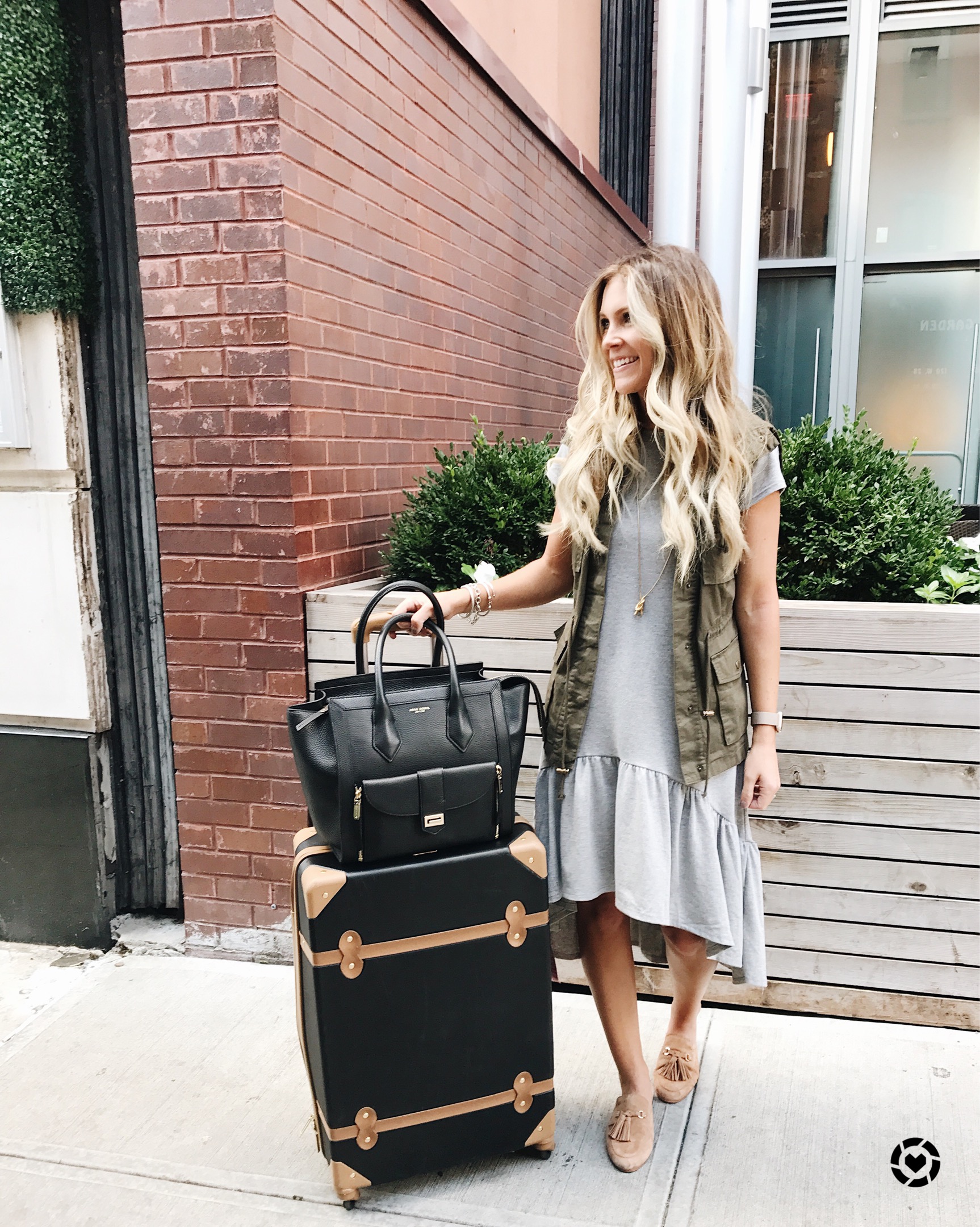 Travel Outfit
jersey high low dress // slides // vest // bag // luggage
Shop some great travel gear here
I left Midland at 6:15am and arrived in Dallas at 7:15 in time to leave the airport, get an Uber (and Whataburger) and head to Drybar for a blowout before going back to the airport and catching my 11:15am flight to Laguardia. I mean…I can't think of any better use of a 4 hour layover than that! Ha! But really though, Drybar blowouts are THE BEST.
We had a 3 hour direct flight to NYC and had so many girls on our flight that we got to visit with! The biggest struggle was landing, getting our luggage out of the airport and into the Uber shuttle to get in a line for our Uber car picking us up. It was straight CHAOS. Once we were in the Uber, I realized I wasn't making my first show which was supposed to be the Adam Selman show. I was so upset, but that's just what I learned about NYC: you can't do everything you planned to do.
Once we arrived, we checked into the Hotel Hayden which was in Chelsea. Aside from the rooms being TEENY TINY, the hotel was nice and in a great area. 4 girls with 10 bags of luggage is a little much for those rooms, though. FYI 😉
Since I was missing my show, we decided to get unpacked and head out for a quick coffee run (because I had been up since 3:30am running on 1.5 hours of sleep). I wore this adorable outfit by Evereve, one of my favorite retailers. Check them out HERE if you haven't yet. Seriously, the cutest and best brands all in one place that are perfect for moms (even at fashion week).
Coffee Outfit
velvet tank // camo jacket // shorts (softest ever) // necklace // NY slides // bag // sunglasses (similar shades)
Once we got back and I felt a little better from the caffeine, we went out to dinner and drinks with Liz, Laura and Jenn at The Standard where they don't know how to make Texas Chiltons but they do know how to throw down a mean burger. OMG the burger was SO good, yall.
Night Outfit
polka dot dress // burgundy booties // bag // earrings
Liz's dress // Liz's booties // Liz's jacket // Liz's bag
We called it a night after The Standard. The view was absolutely stunning and the girls by my side made the first day in NYC a great one! Stay tuned for Day 2 of NYFW and why city life isn't for me….
Until next time…. 🙂 Have a great weekend, lovelies!