Thank you to Nordstrom for sponsoring today's post! Thank YOU for stopping by to read & shop at my favorite retailers who choose to work with me! Content and opinions are that of my own!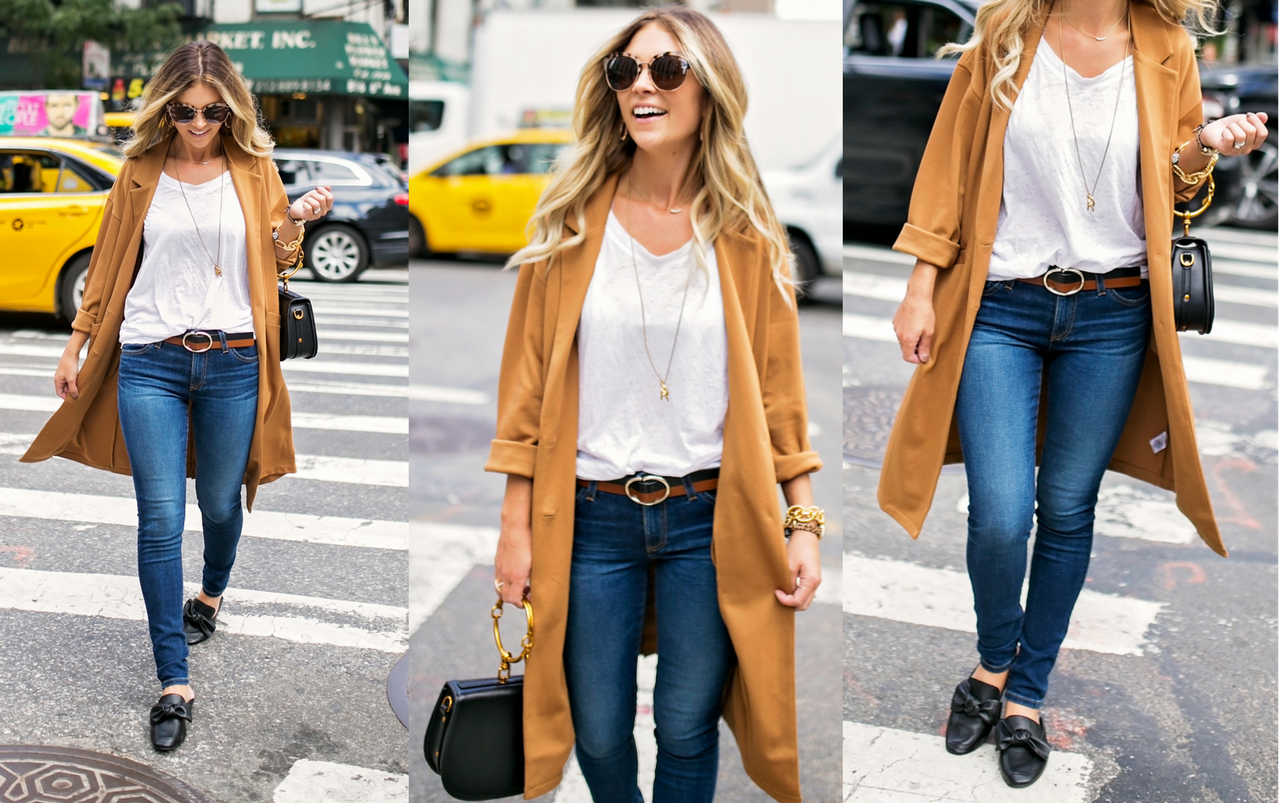 white tee // longline jacket // jeans // mule slides // belt // necklace // bag // watch (similar) // sunglasses
Photos by Angie Garcia Photo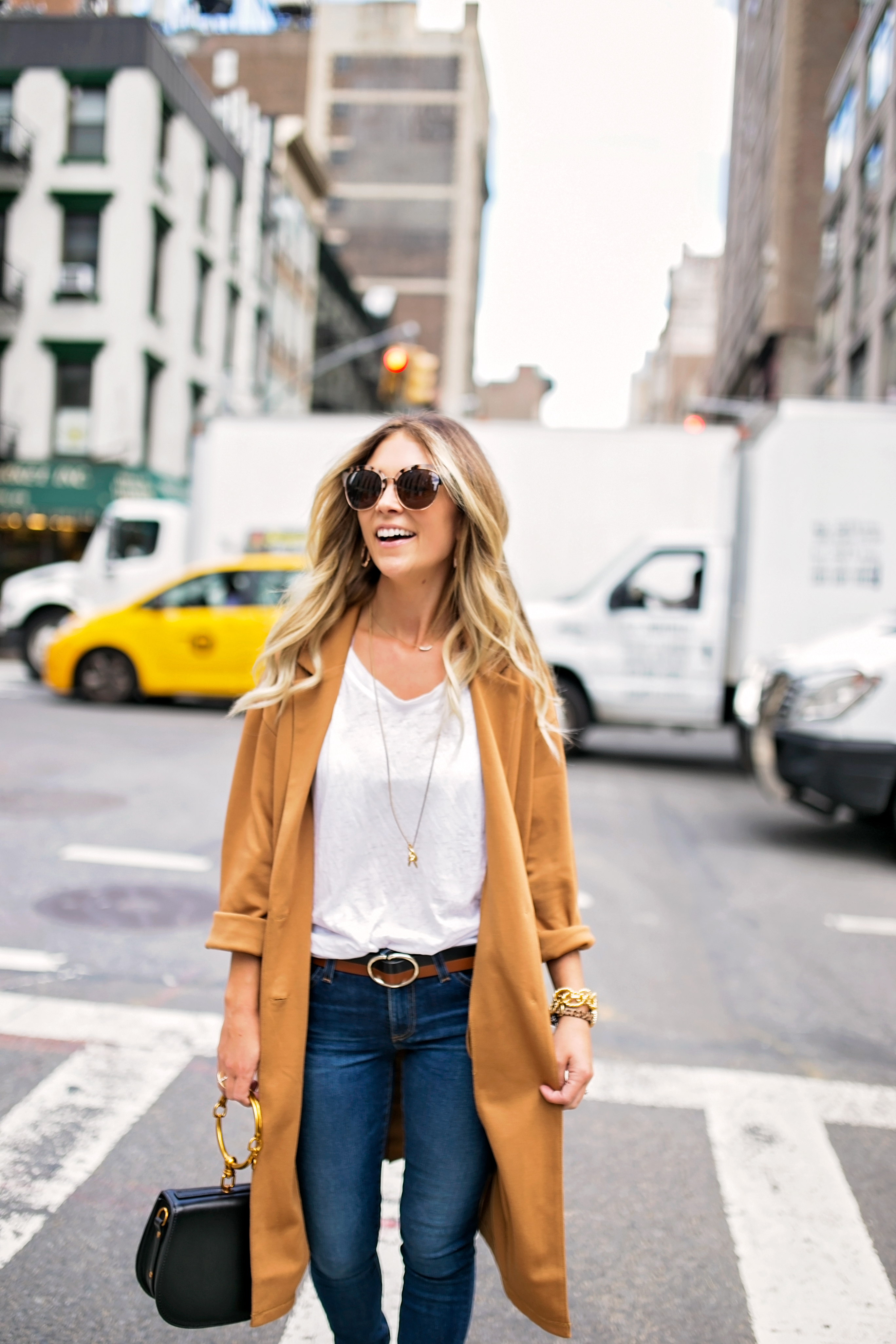 If there is something everyone has in their closet, it's a plain white tee. Right? I don't know a person that doesn't have one, but I do know a lot of people that want to transform that white tee into more than just a white tee! I'm going to show you several ways to style that yours and take it to the next level.
The white tee is a staple item for every closet, but I have found just about the perfect white tee ever while shopping at Nordstrom. The tee by Treasure and Bond is basic, soft, the perfect weight and easily styled! If you are looking for a new way to wear your white tee, grab this one and then let me show you how to easily turn it into a cute daytime outfit!
The tee actually comes in 6 colors, and I love it so much I'll probably grab another color!
Easy 9-5 Style with the Basic White Tee
So you've grabbed the tee…now what? Let's talk layers!
I am loving dusters, oversized cardigans and basically anything with pockets! This oversized blazer is the perfect weight (even for Texas temps) and pairs with your white tee in the most perfect way! I threw on some skinny denim jeans and accessorized with a belt and slides! I also wore this recently over an all white outfit which really made it pop! It's the perfect way to "fall" up an all white outfit after Labor Day!
If you were headed to the office, you could very easily pair the tee and blazer with a pair of black skinny pants and low block heels! I think it would give it a totally different look, but still keep it fun and chic. This necklace is my favorite lately because it goes with everything but still adds a little touch to the outfit.
My sunglasses are the best and they're only $12! They give a fun mirrored flare to a neutral outfit and then you won't be upset when you lose them (or when your child sits on them and breaks them…ha)!
I'm pretty obsessed with this whole look! I wore it while at New York Fashion Week for a meeting and was so incredibly comfortable walking around the streets in the mule slides! They come in 9 colors, so I think I'll get this color next! The bows are the BEST!!
Hope y'all are having a great Monday! Be sure to shop this look and my favorites below by just clicking the item and adding to cart! Nordstrom is my favorite place to shop for literally anything you'd ever want! I got some time this weekend to shop in the store, so look forward to seeing the pieces I got and how to style them several ways through the fall season.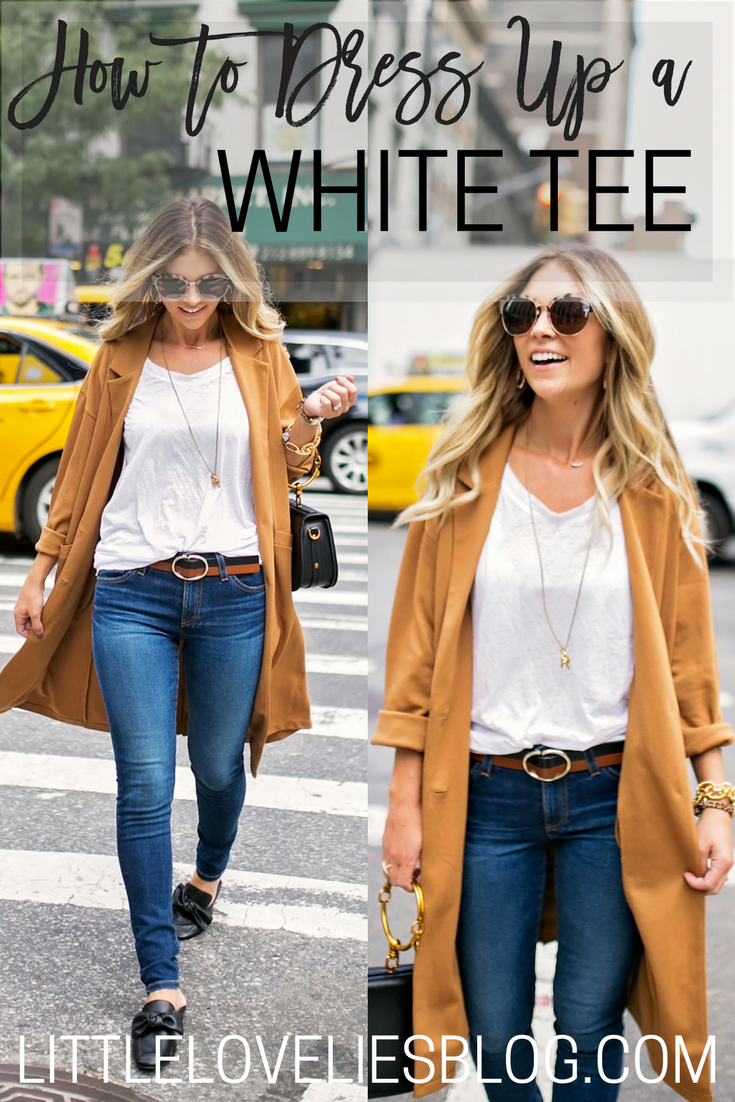 Have a great week, lovelies!