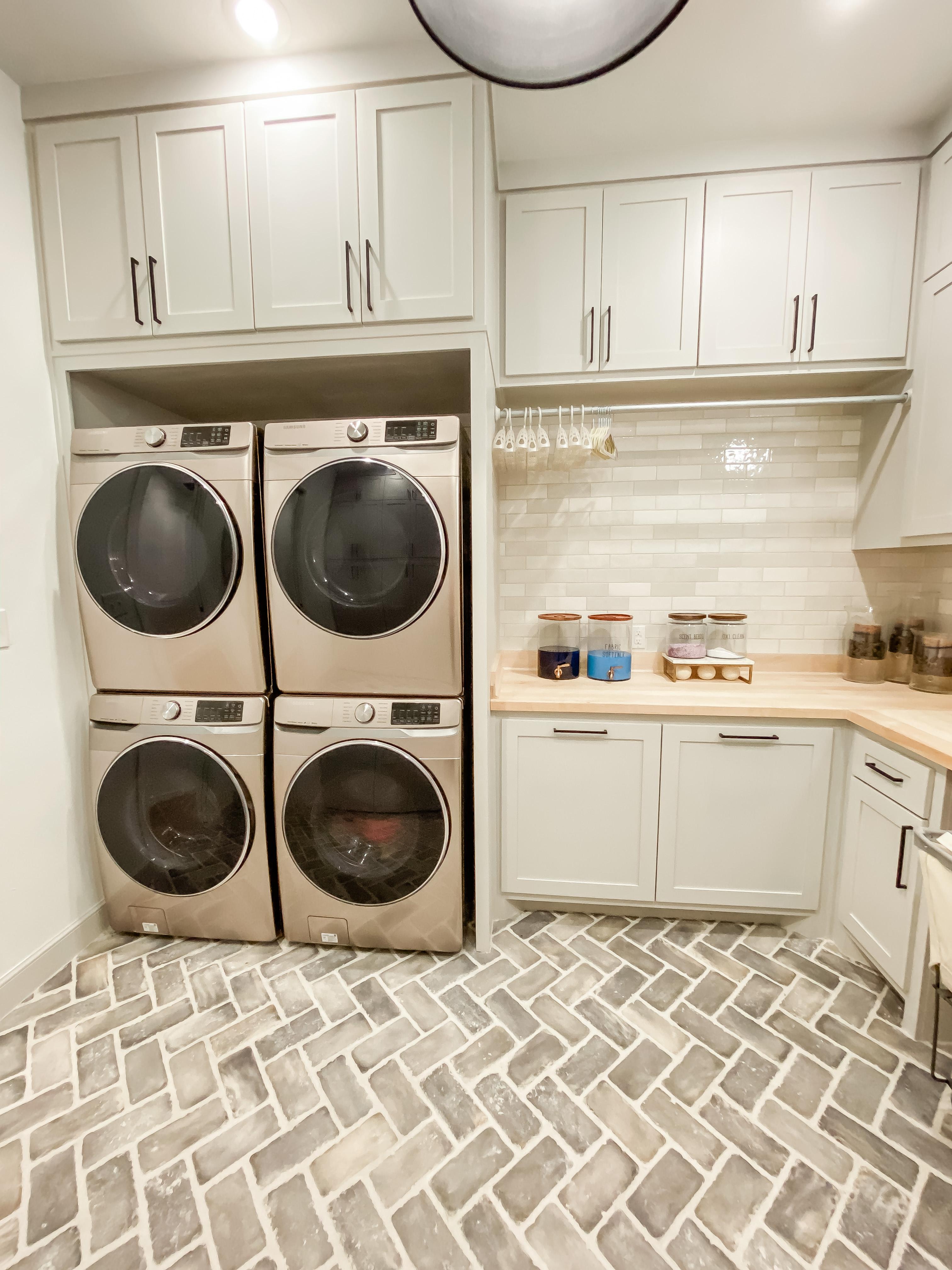 I have been absolutely in love with my laundry room in our new home! Which I also kind of find funny because I am not one of those people that loves doing laundry! Since having the double washer and dryer, it truly is life-changing as a mom of three tiny ones! I can cut my time down immensely! And having that control from my phone through the Samsung app allows me to be able to work from my computer or phone, and also control my laundry! We joke all of the time that I should never be behind in laundry now, and although I still get behind… It truly helps to have a beautiful laundry room to do all of the laundry in! I feel so lucky to have these gorgeous Samsung sets in our new home! We have the Samsung 4.5 cu. ft. Front Load Washer with Steam in Champagne which costs $750 and the Samsung – 7.5 Cu. Ft. 10-Cycle Electric Dryer with Steam – Champagne which costs $850.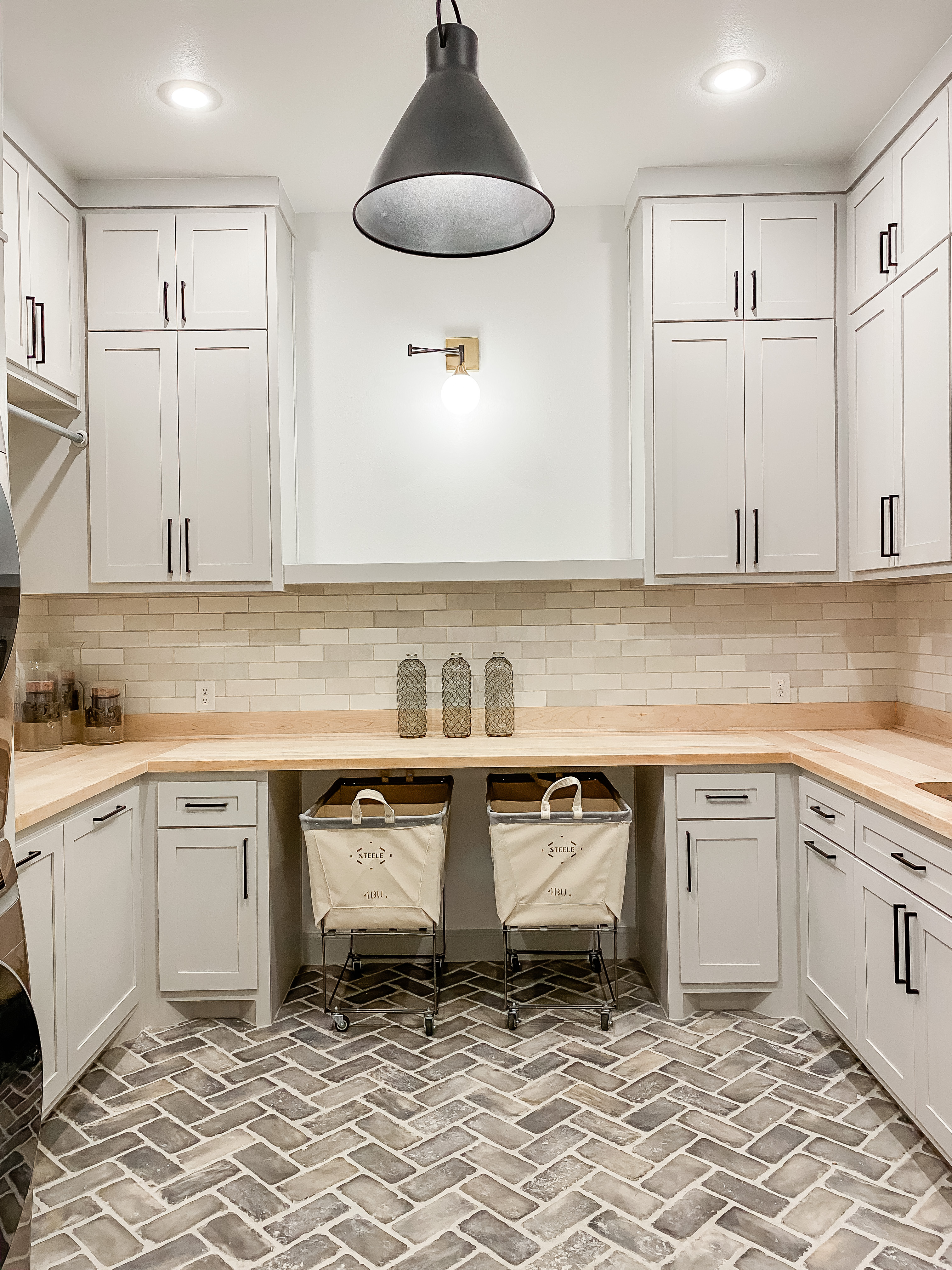 With all of the laundry my family produces on a daily basis, I also don't want to spend my days doing it all. We chose Samsung's new line of connected appliances which are designed to offer seamlessness and simplicity to your home. The new design frees up my time and allows me to focus on spending time with my family and doing the things that I love rather than doing laundry all day long!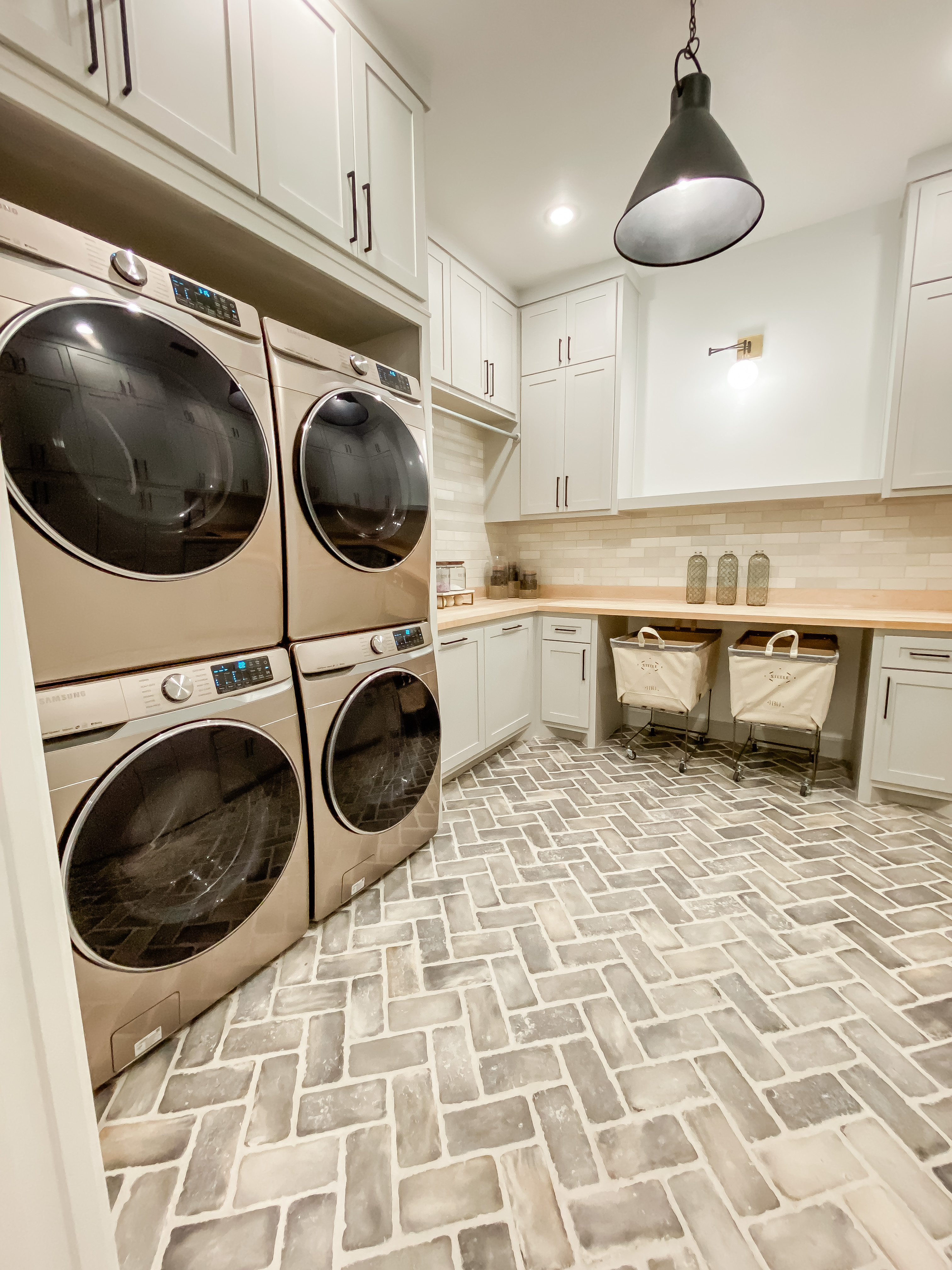 Super Speed Technology + Steam Sanitize
The Samsung's new features have both function and design in mind! There is a super speed feature which washes a full load of laundry in 30 minutes without sacrificing clean performance. With the large capacity design, you can fit more laundry for few loads.This is so important for me because, with 3 little ones, we always have a huge amount of laundry. Brexton can sometimes go through 3 outfits in one day! I love the steam feature! It lets you remove stains without time consuming pretreatments.The steam is released from the drum so every item in the load is fully saturated, ensuring a deep clean!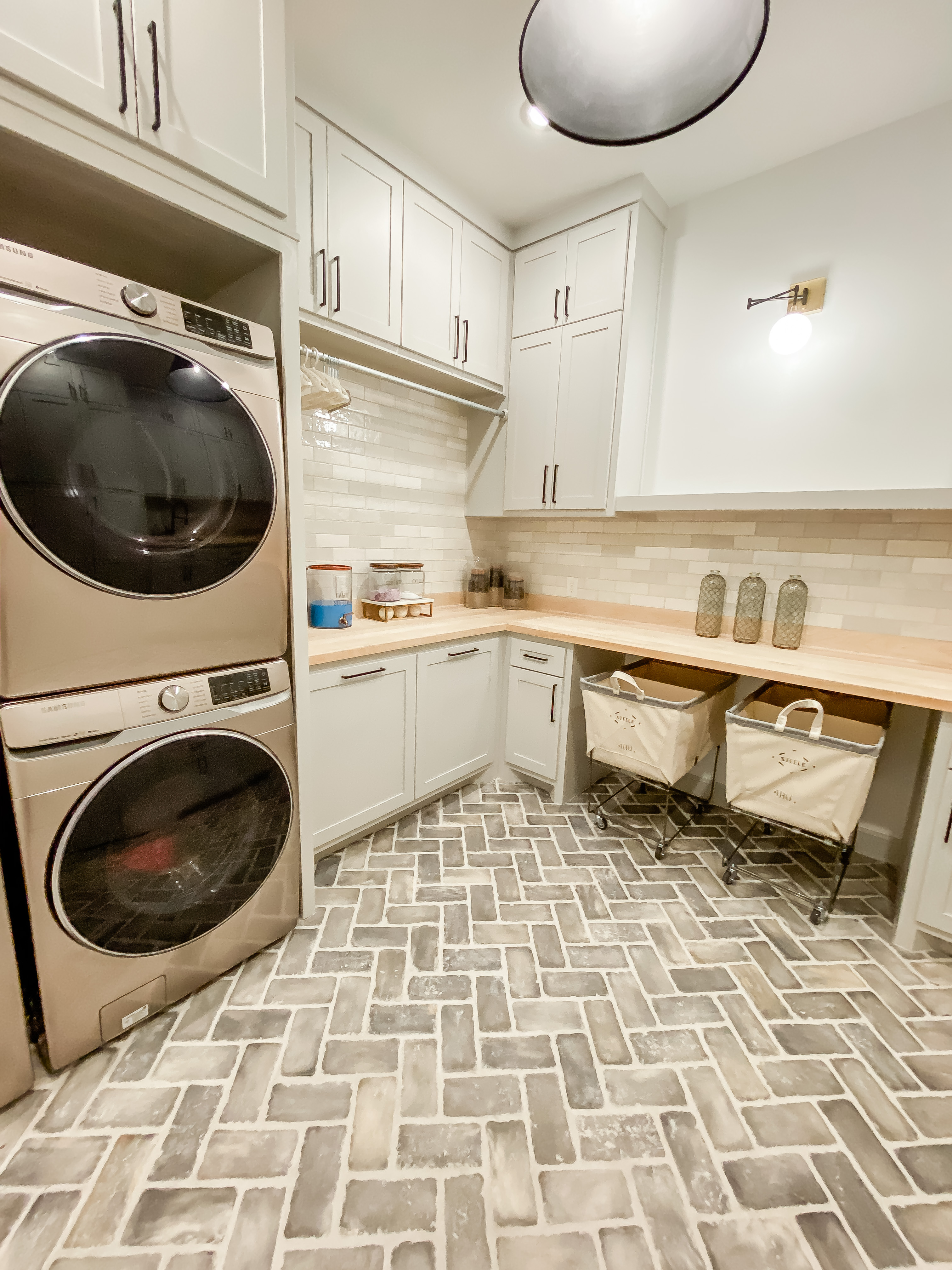 Quiet Washing and Drying Features
The new Samsung technology is so quiet too! Nap time is so important in our house and I don't have to worry about the washer or dryer waking the kids up. The Innovative VRT Plus technology reduces noise and vibration during washing. You can do laundry at all times of the day or night and you don't have to worry about waking up or disturbing anyone in your house! It's also eco friendly and energy efficient which is so important!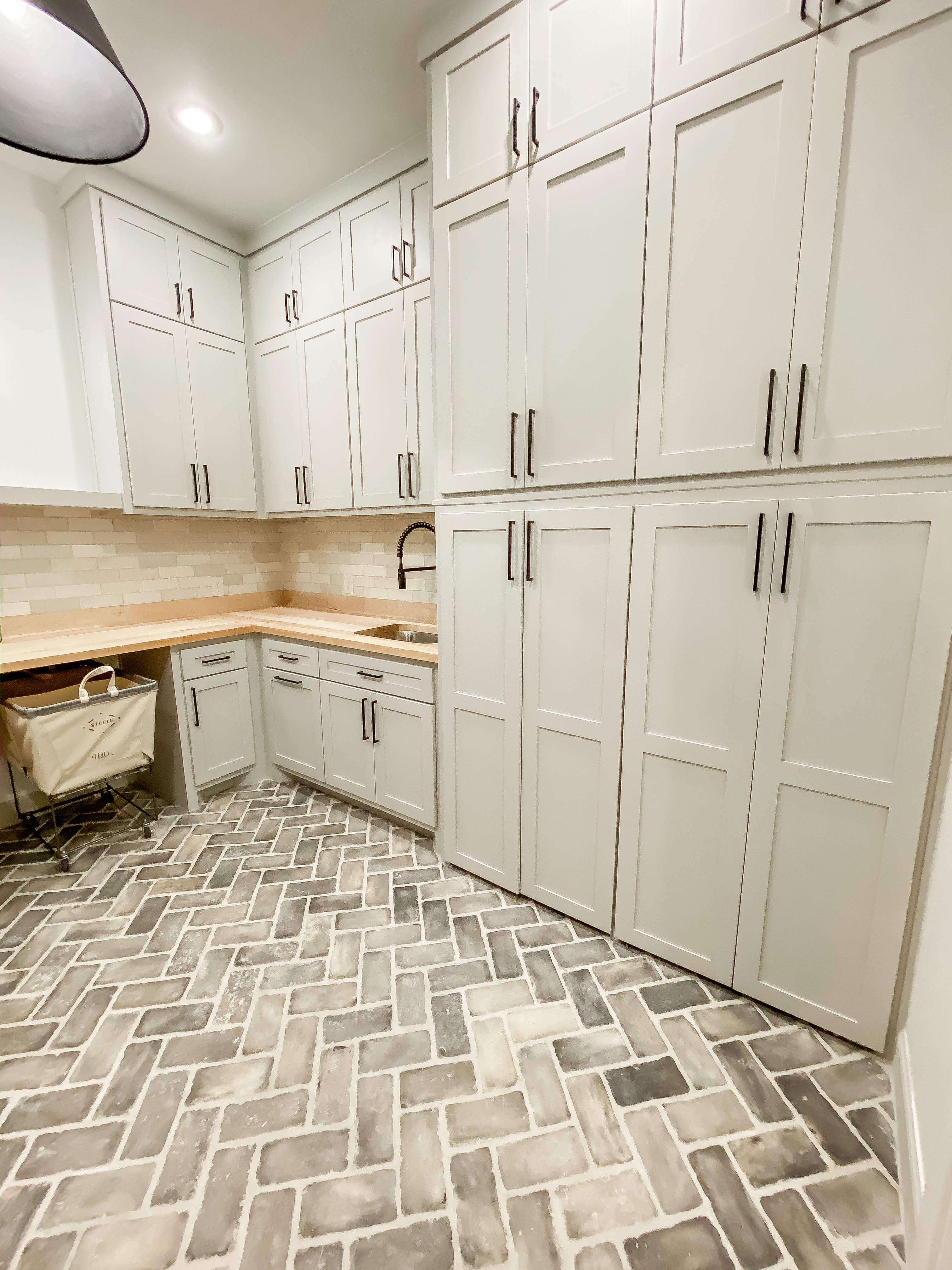 Protects Your Clothing During Washing and Drying
I love that the Samsung Washer and Dryer not only cleans our clothing so well but also protects it. The swirl and drum feature in the Samsung washer prevents snagging during the wash cycle. The improved drum pattern extracts more water quickly during the rinsing cycle and prevents tearing on the fabrics. The Samsung Dryer has a sensor dry feature which automatically optimizes the time and temperature of your drying cycle to protect your clothes from heat damage while avoiding energy use!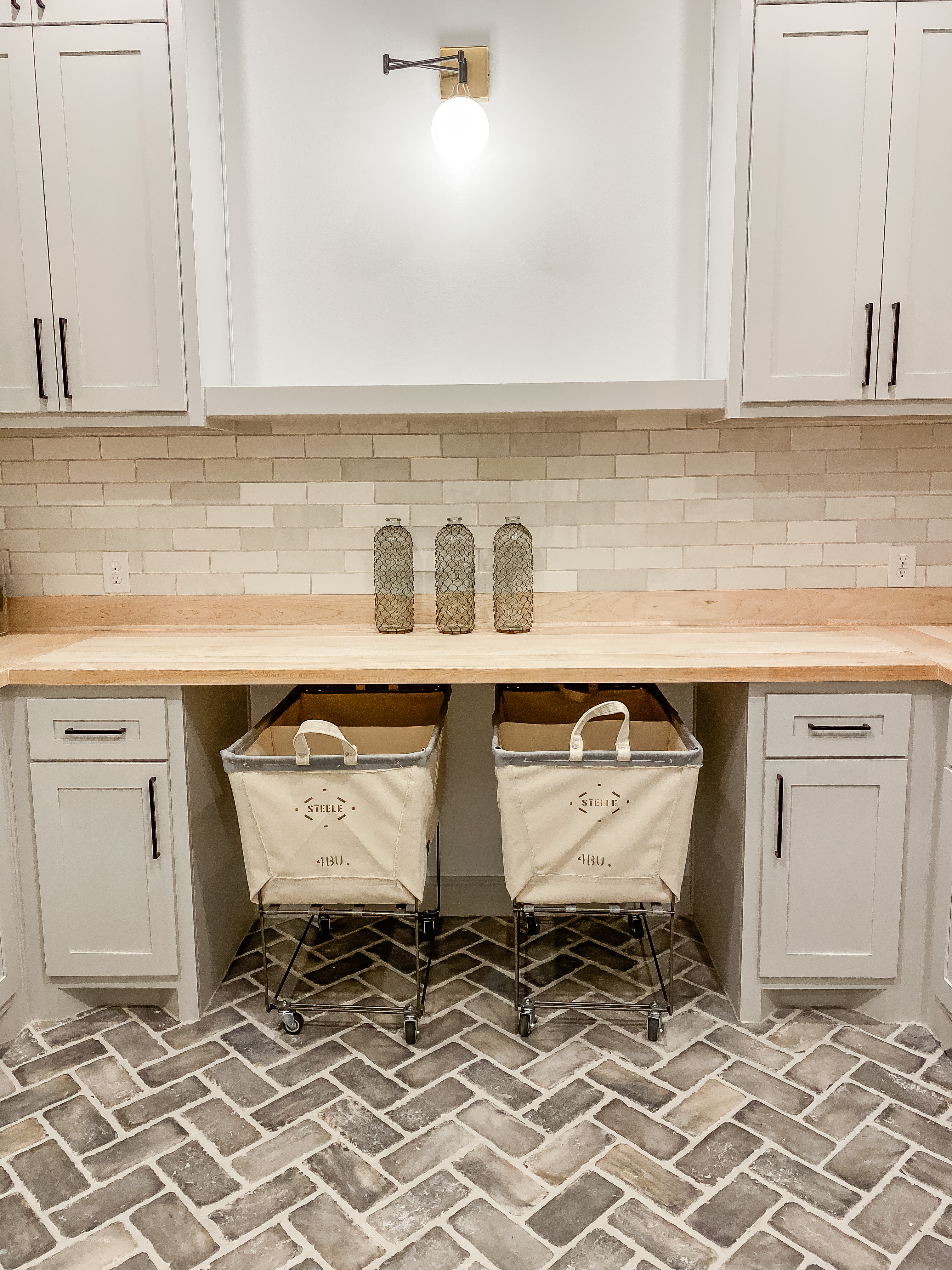 Bixby Enables WiFi Connectivity
In building our new home, we wanted to build it with smart technology in mind and this also included our washer and dryer. I love that I can use the Samsung App to remotely start and stop my cycle, schedule laundry on my time, receive end of cycle alerts, and even more all from my phone! This has definitely been life changing when it comes to my laundry!
I am so happy with our new laundry room and our Samsung Washer and Dryer. The new design and features have truly made my life easier when it comes to laundry. Even though my laundry load hasn't changed and it still piles up on most days, at least the process of ding laundry ha become easier and more efficient! I linked our laundry room design sources below for reference!
Thank you to Samsung for sponsoring this post. As always, all thoughts and reviews are my own.
Laundry Room Sources:
Cabinets: SW On The Rocks
Walls: SW pure white
Backsplash:
Design: Collected Design Lubbock
Flooring: Alpha Concrete