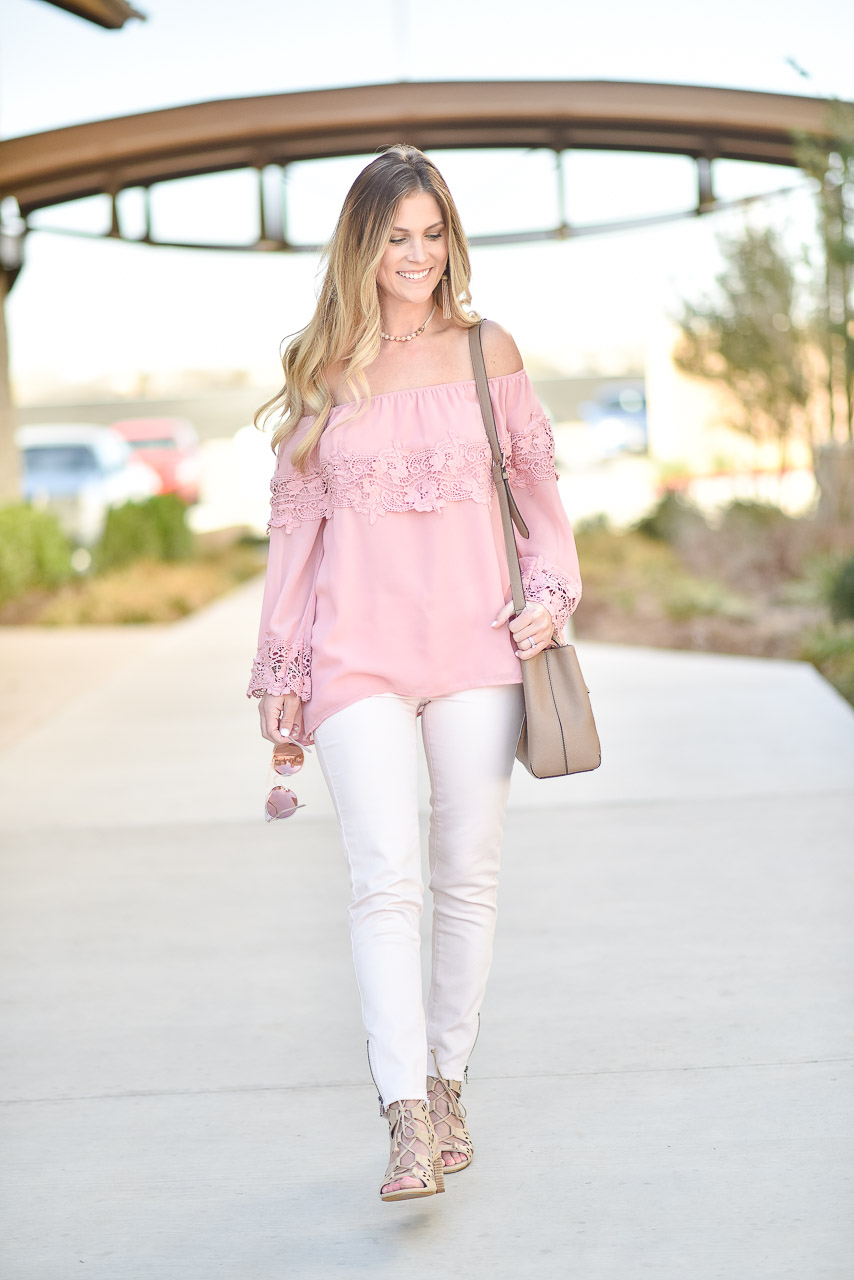 Top // pants // choker – c/o BC Clothing
shoes // sunglasses // purse
[photos by Monica Bartles Photography]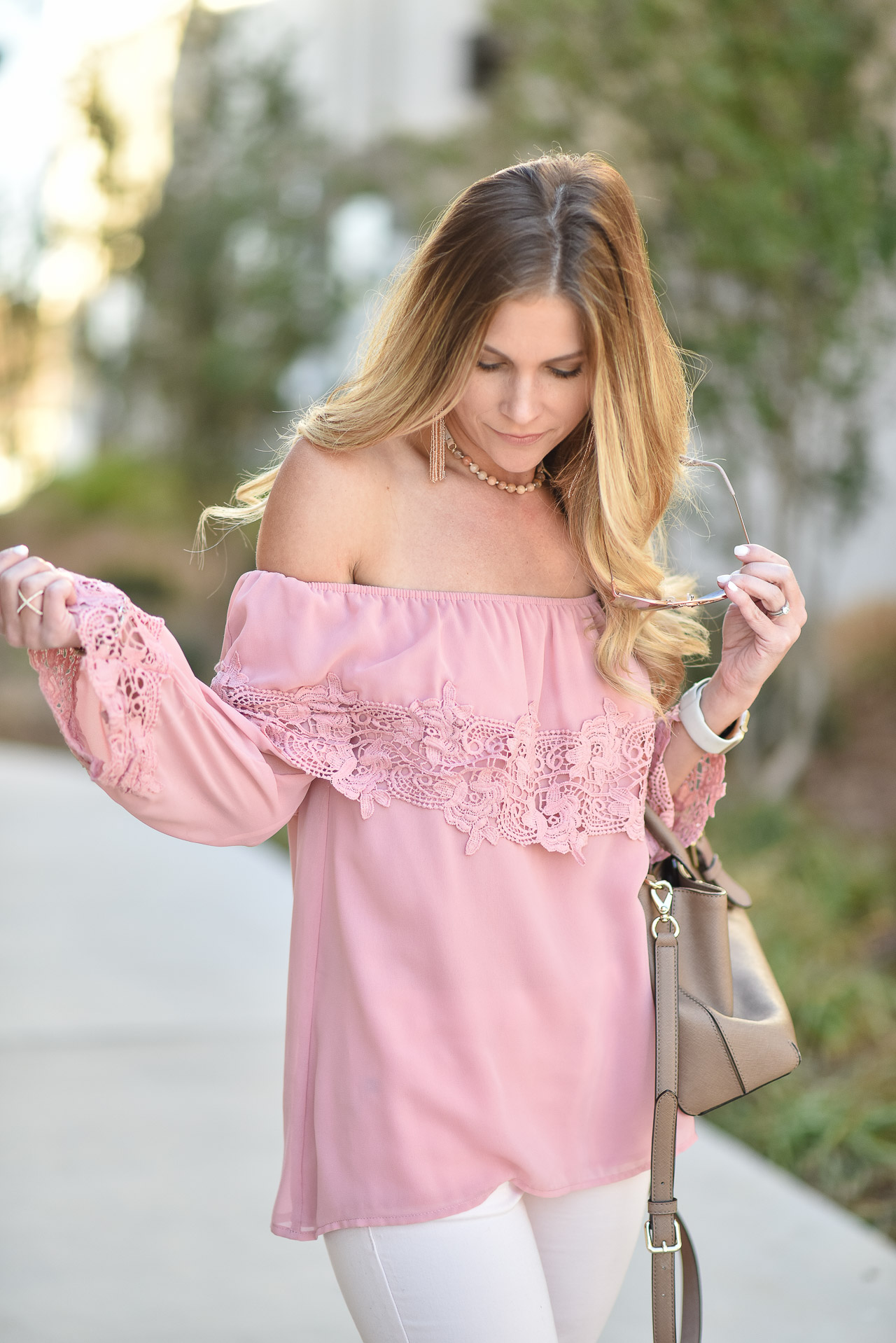 About a month ago, I got the opportunity to do my first speaking event on something I'm very passionate about: self-care through motherhood. I dove deep into this topic in a Huffington Post published article, so when the Lubbock MOPS (Moms of Preschoolers) group asked me to come speak, I knew I needed to share my heart.
I say that I knew I needed to share my heart, but in all honesty it really scared.the.crap.outta.me. Anyone else terrified of public speaking? I don't do public speaking. I am mostly talking "mom voice" singing Hot Diggity Dog, not going to talk to 60 moms (peers, at that) about something that I know it's hard to do as a mother. I instantly knew it was God tugging at my heart, but I still quickly shut my laptop and wouldn't open the email again. In the back of my head, I knew that I needed to email her back and I knew I needed to go speak.
So, I did…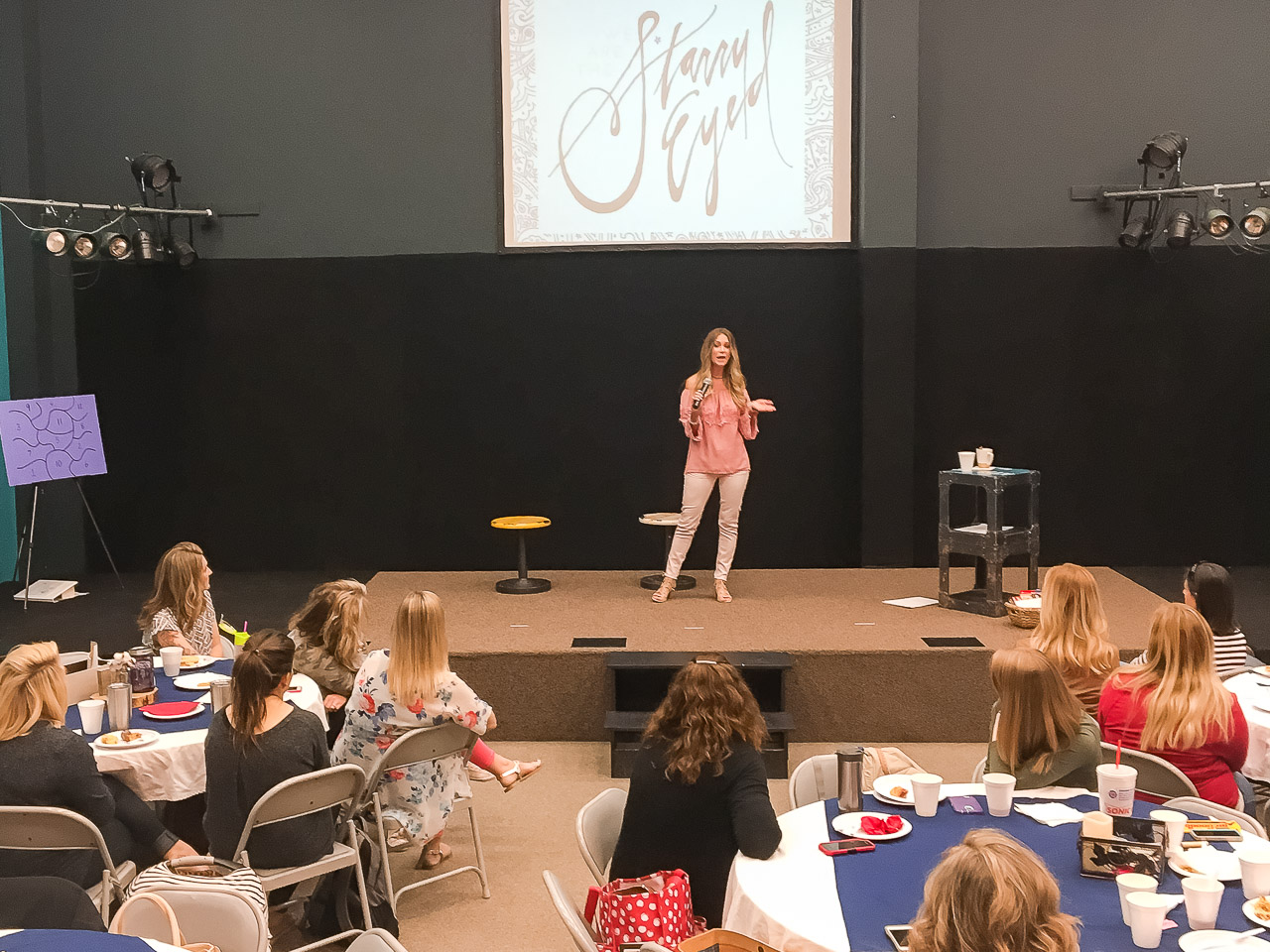 And was it scary and was I nervous? You betcha. But, I got up there in front of my peers, faced my fears and shared my heart. Honestly, I have no clue what I said and didn't even look at my notes (or say anything that was on them) but I know God was using me to speak some love into those girls' lives.
As mothers, we always put ourselves last. We're the last to sit down for dinner and the last to go to bed and we neglect our needs. We forget that we were real live humans before babies, and it's hard to get back to treating yourself the way you deserve to be treated.
Without going into detail about everything I talked about, because I wish I could tell you…but if you take one thing from this: face your fears because you never know what blessing will come from it. Listen to God even when you don't want to be obedient or better yet, are afraid of being obedient. Take time for yourself; whatever that may be. Enjoy. Enjoy one thing each day brings. For me, today, it's 3 cups of coffee.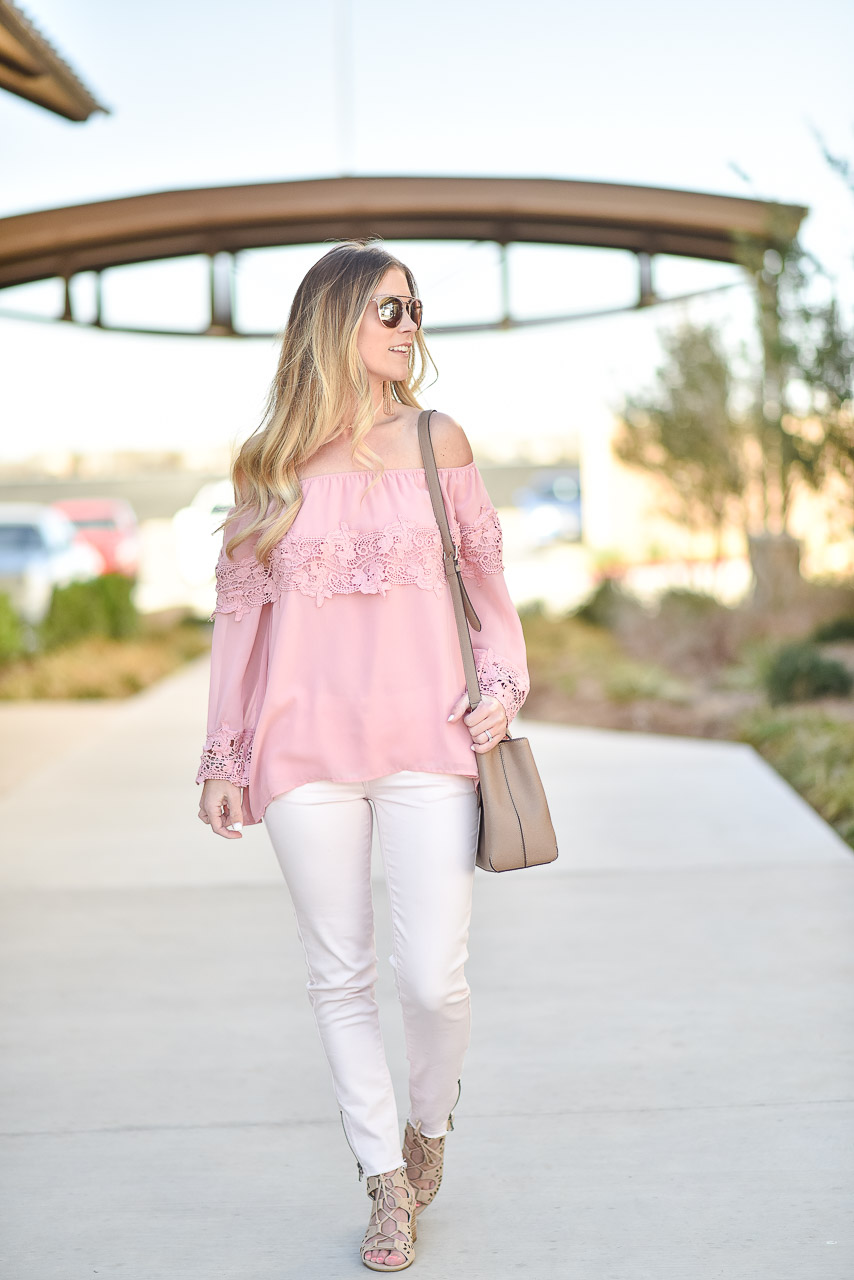 I'm so thankful for the opportunities this little space has brought. For that, I am so thankful. For you, I am so thankful. Thank you for stopping by my blog to get the latest in fashion, see my kids, check out my trips or even just laugh with me…because we won't get out of this life alive; let's just laugh!
You know I couldn't make it through a whole post without talking about my outfit (I know it's not relevant and I know life is more than what you wear – but it's something that makes me happy in turn makes me a happier person) so I wanted to share this look from BC Clothing in Lubbock. I'm thrilled that they have sponsored my clothing for the event, as well as given each mom at MOPS a gift card to shop along with Korres sending everyone lip butter! How awesome is that? If you are local or ever travel to Lubbock, be sure and stop by Kingsgate Center and check them out! You'll love the boutique for everyone – even their children's clothing is the cutest!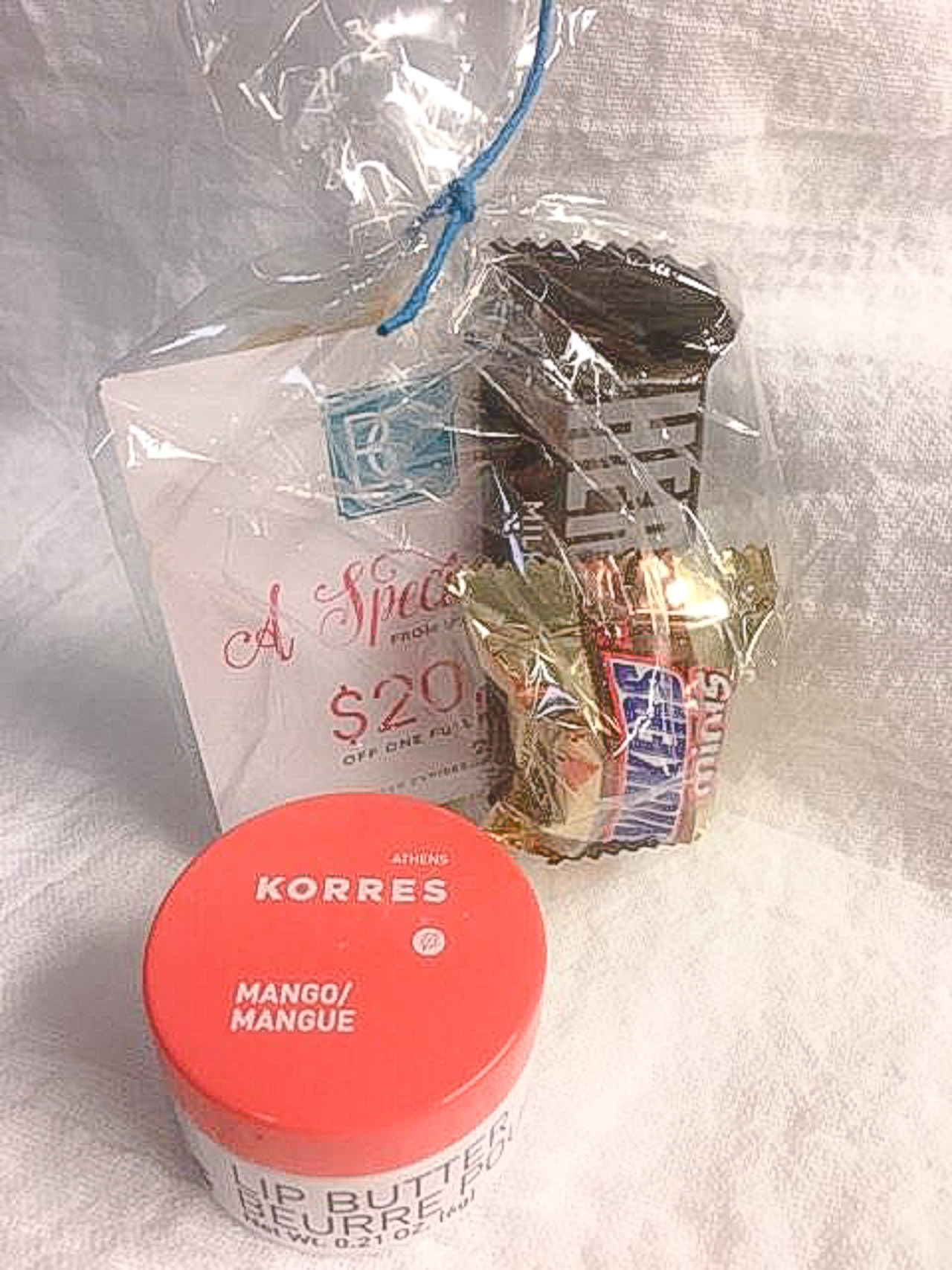 Have a great weekend, lovelies!


This post is sponsored by BC Clothing! Thank you for supporting the brands I love and stopping by to read!