Charleston has been on my bucket list for travel for quite some time now! My friend Jordan had a wedding to do makeup for so I tagged along! I'm so glad we went, it is the most precious place ever! I am already planning a trip back!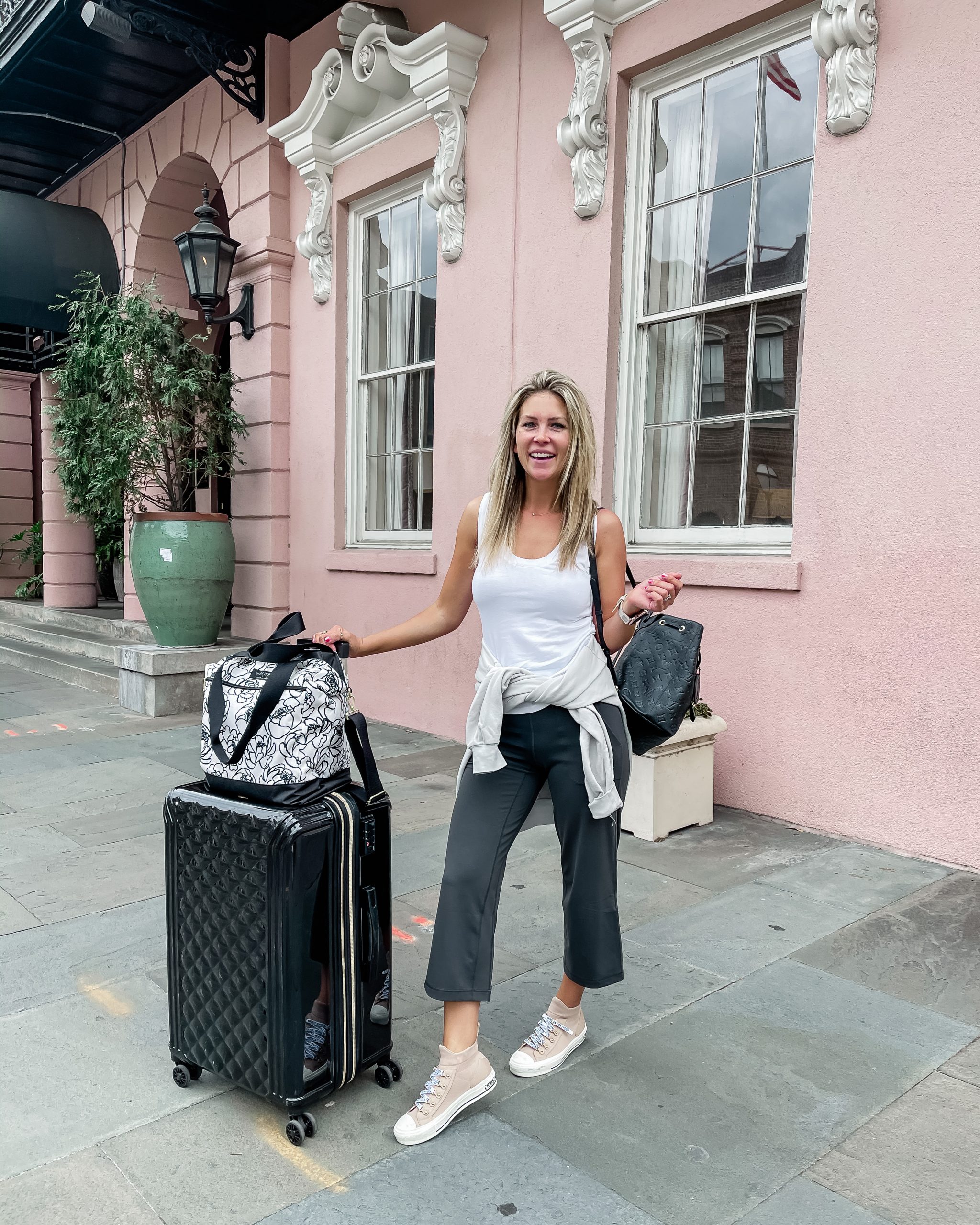 tank / lululemon wide leg align pants / sneakers (dupe of mine) / weekender bag / suitcase
The trip was a dream, I just wish we would have had a little more time! I definitely want to go back and learn more about the history of Charleston! It was absolutely charming and dreamy! All of the colors and the charm of the streets, houses and just overall feel of the area was everything I expected to be! Everyone said if we loved Charleston, we should to go Savannah, GA next, so that's now on my list!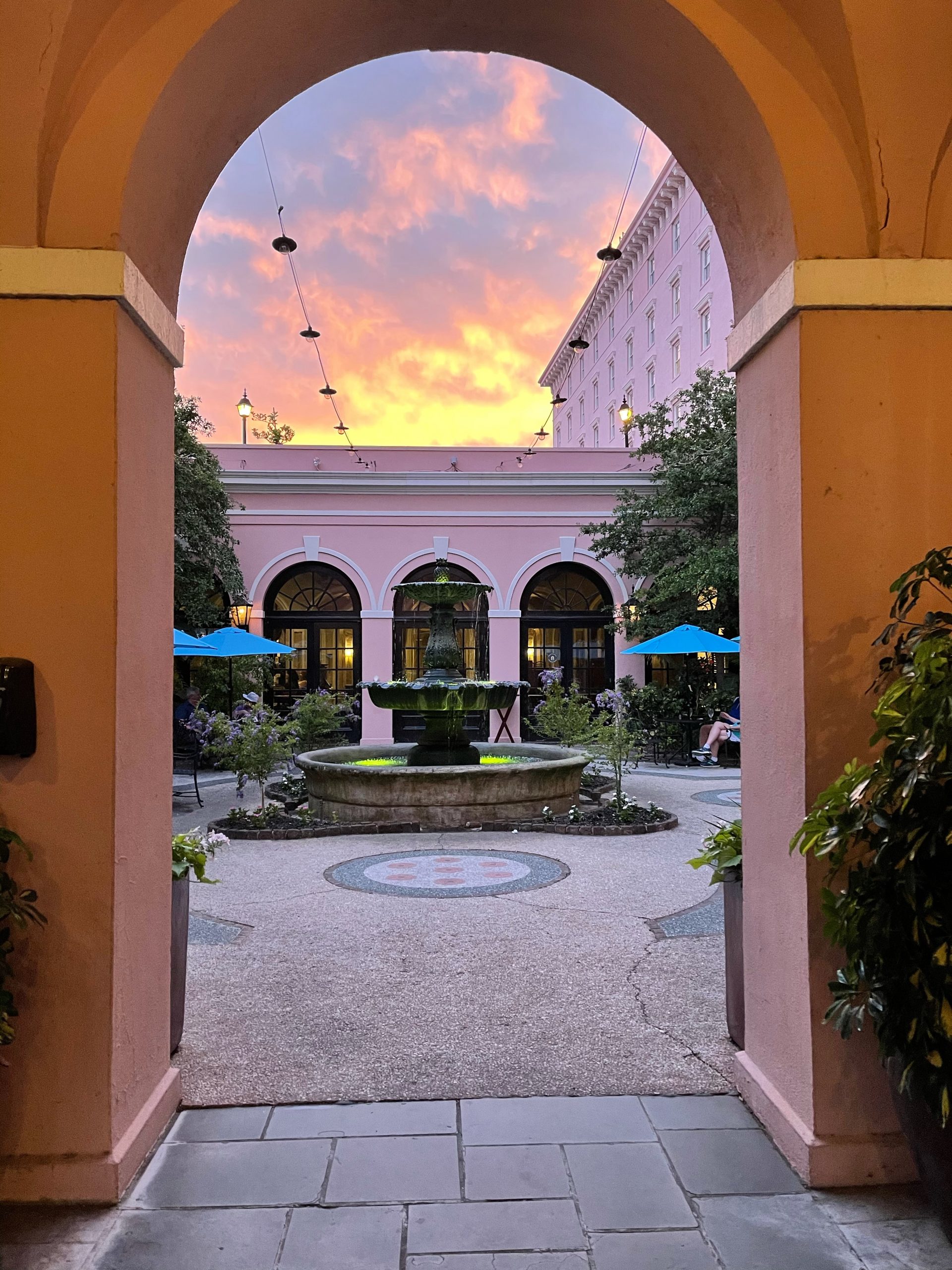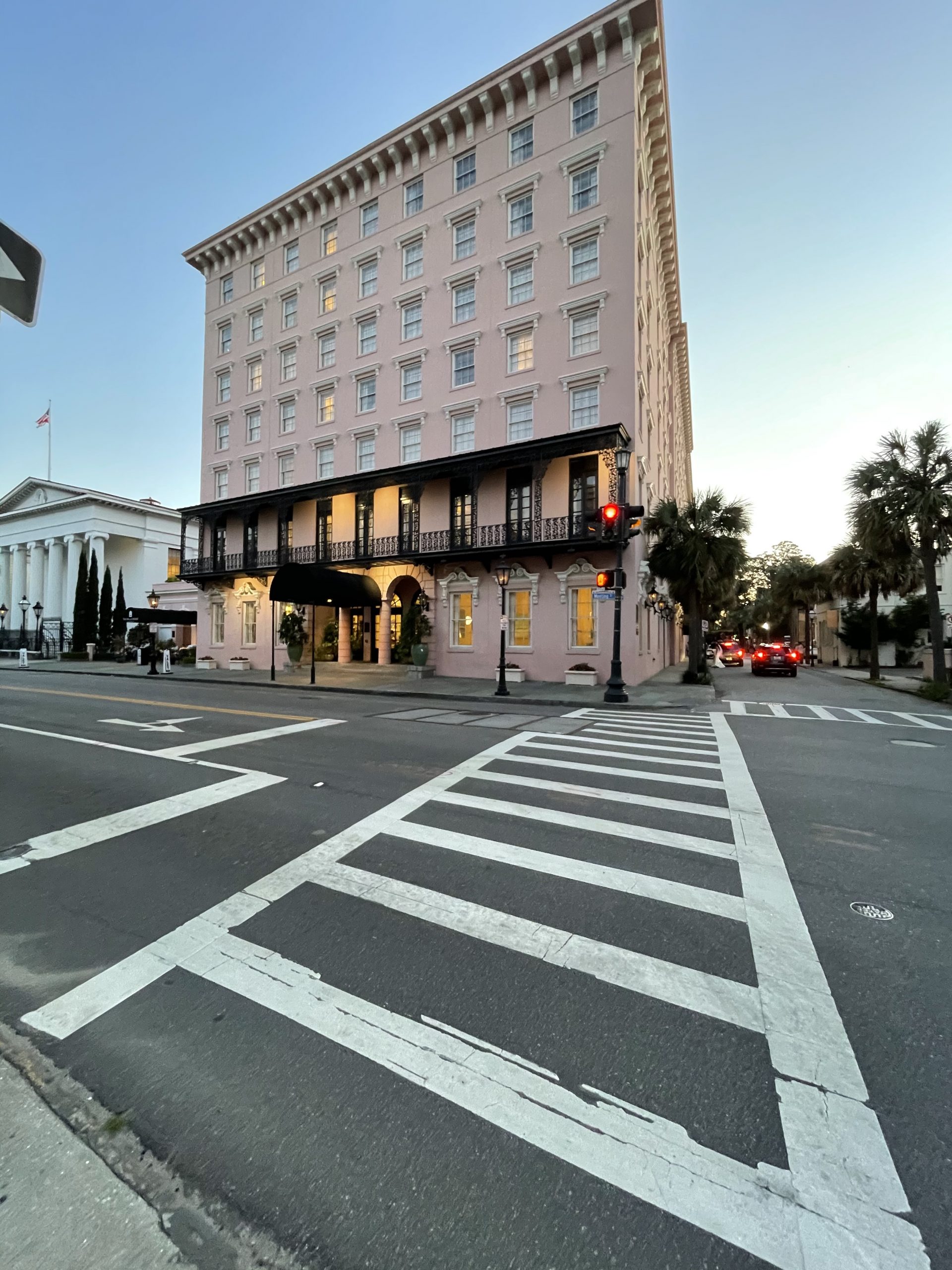 There are so many charming places to stay in Charleston! You honestly can't go wrong. We stayed at the The Mills House aka Pink Palace 🙂 We had a great experience and it was a perfect location. I have a list of others that we may look into for next time. Almost everywhere we went, there was a gorgeous hotel!
As soon as we got settled, Jordan and I went to drinks and apps at one of our favorite places, The Blind Tiger. It was recommended by the bellman at the hotel and we walked! We actually walked everywhere we went! The hotel was centrally located and we went several places that was within walking distance!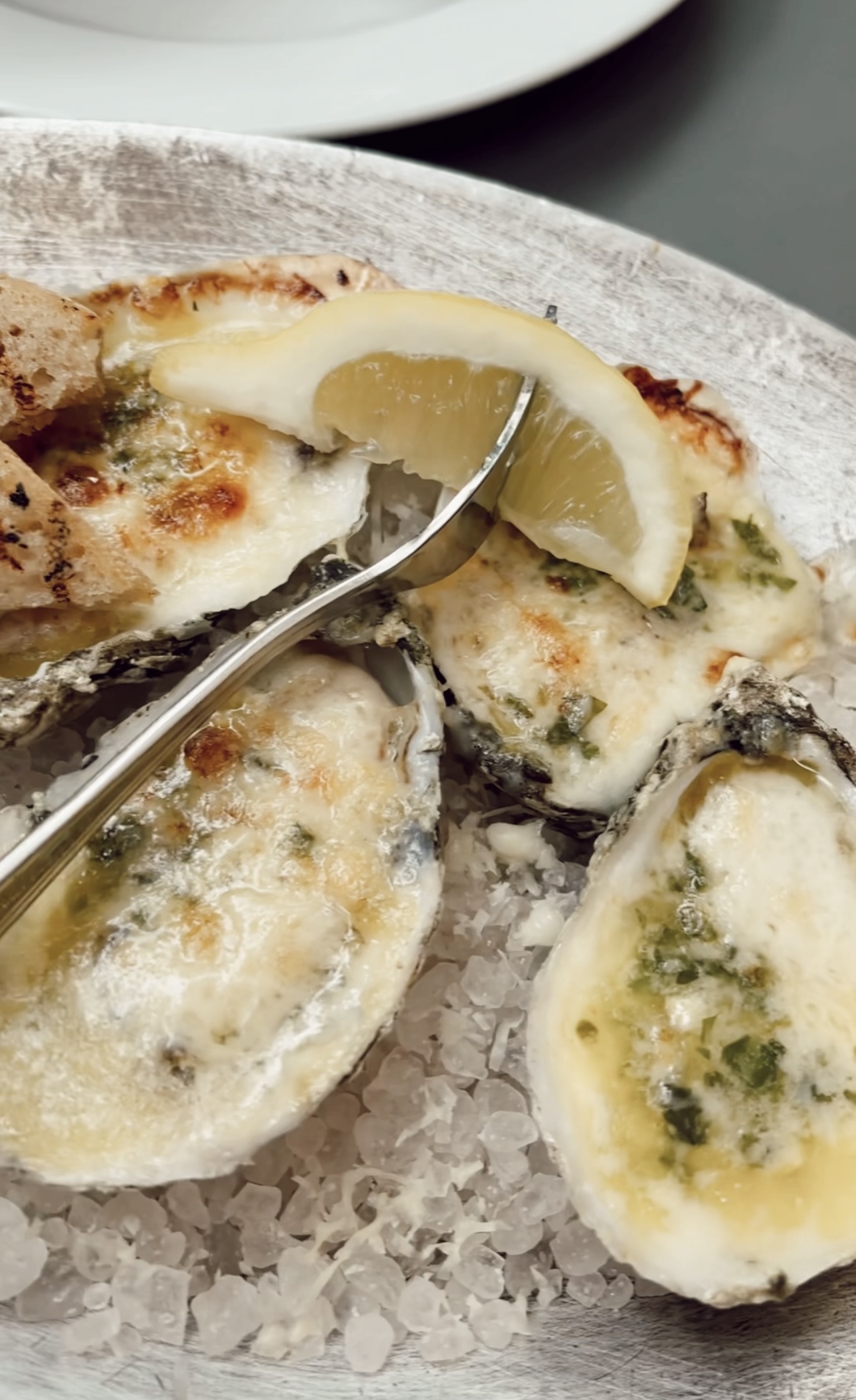 What to get: Chargrilled Oysters, Pimento Cheese + Pork Cracklin's, Heirloom Burrata & we did beer flights with local beers
Then for dinner we went to a highly recommended restaurant. I will disclaimer this: if you don't like fish / seafood, don't go here. We were able to find a few things we liked and enjoyed + a new favorite wine, but the whole menu was basically seafood and even the bread had seaweed! It was good, but I wish we would have had our guys with us because they really would have enjoyed it more! Five Churches next door to the Tempest was recommended as well!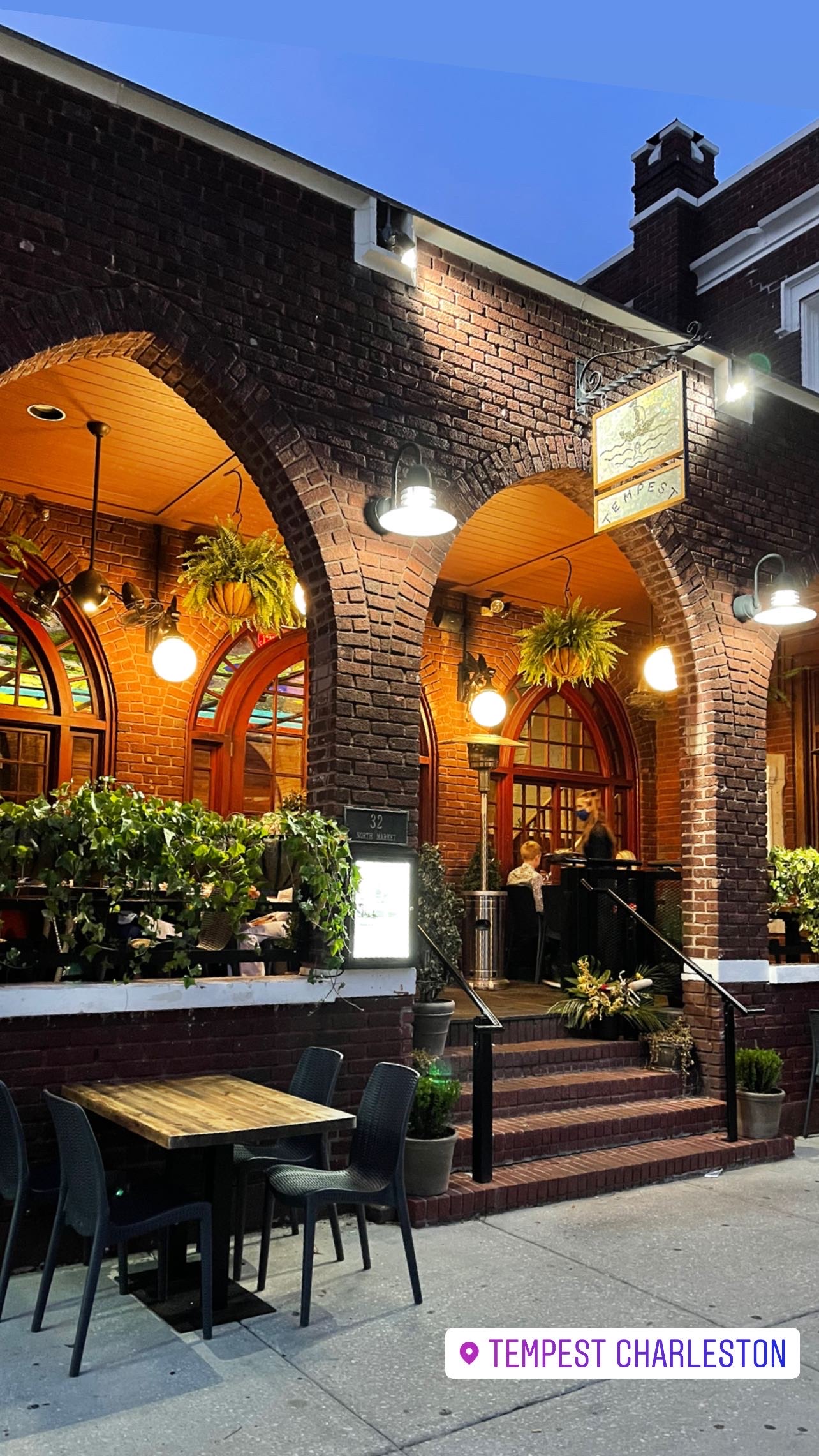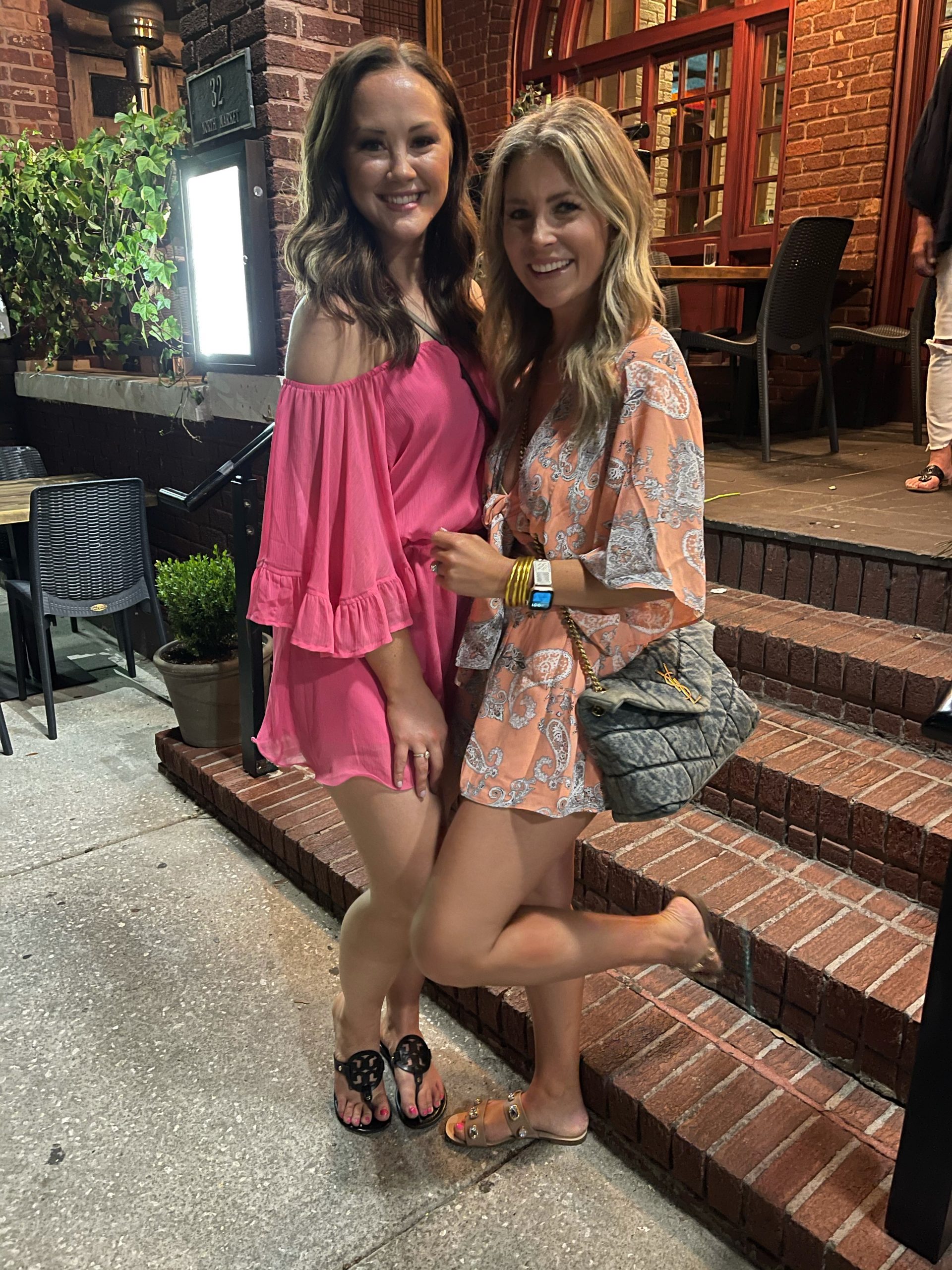 flutter sleeve rompers / sandals / bangle bracelets
We called it a night and got ready for the next day! Jordan had makeup all day since it was the wedding day, but I explored and went running through the town! I stumbled upon a cute coffee shop and grabbed a coffee while exploring King Street for shopping! I was in running clothes, so I just window shopped, but we went back later 🙂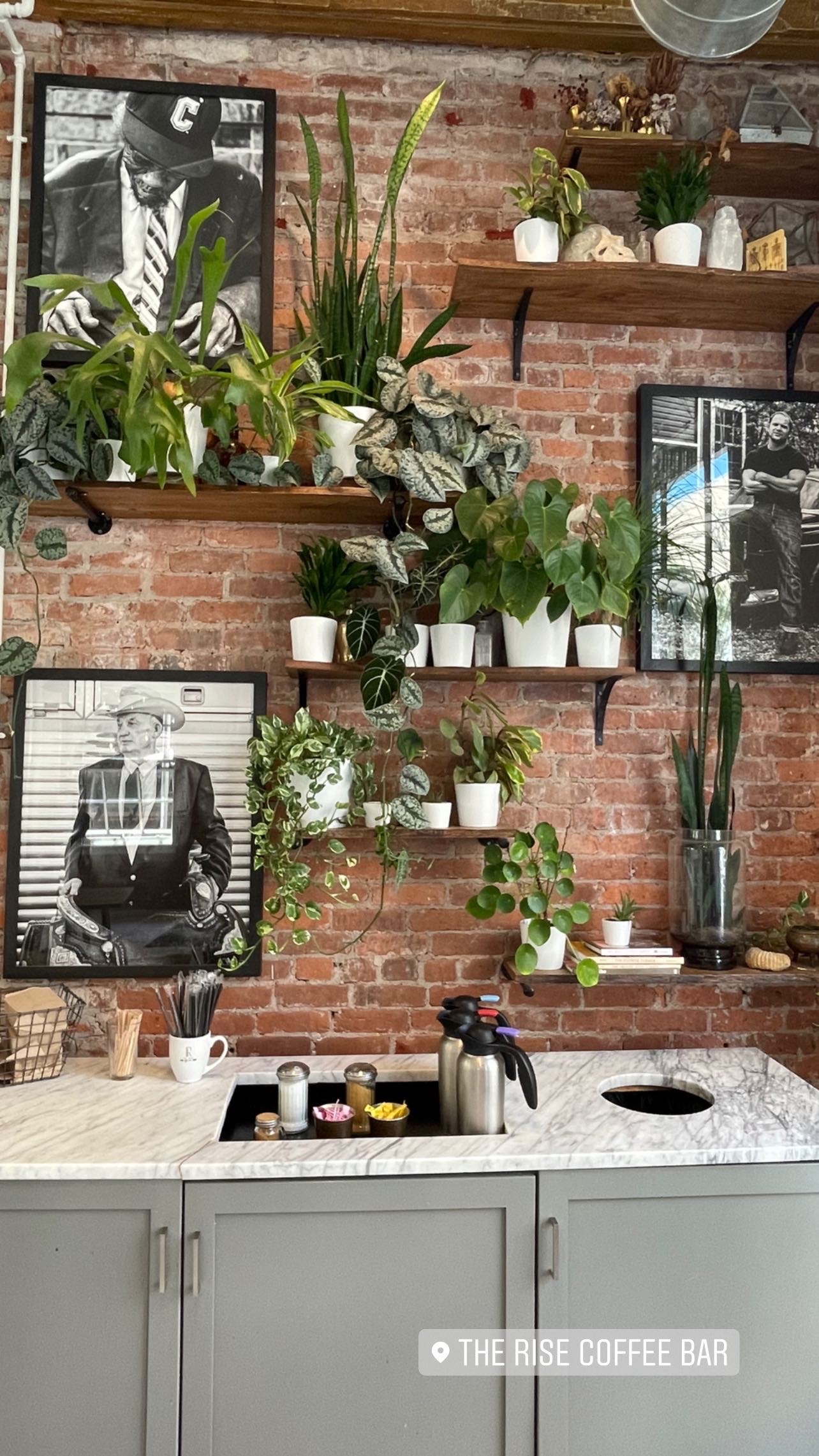 After coffee and a quick snack, I headed to the pool to read until Jordan finished doing makeup and it was time for the wedding!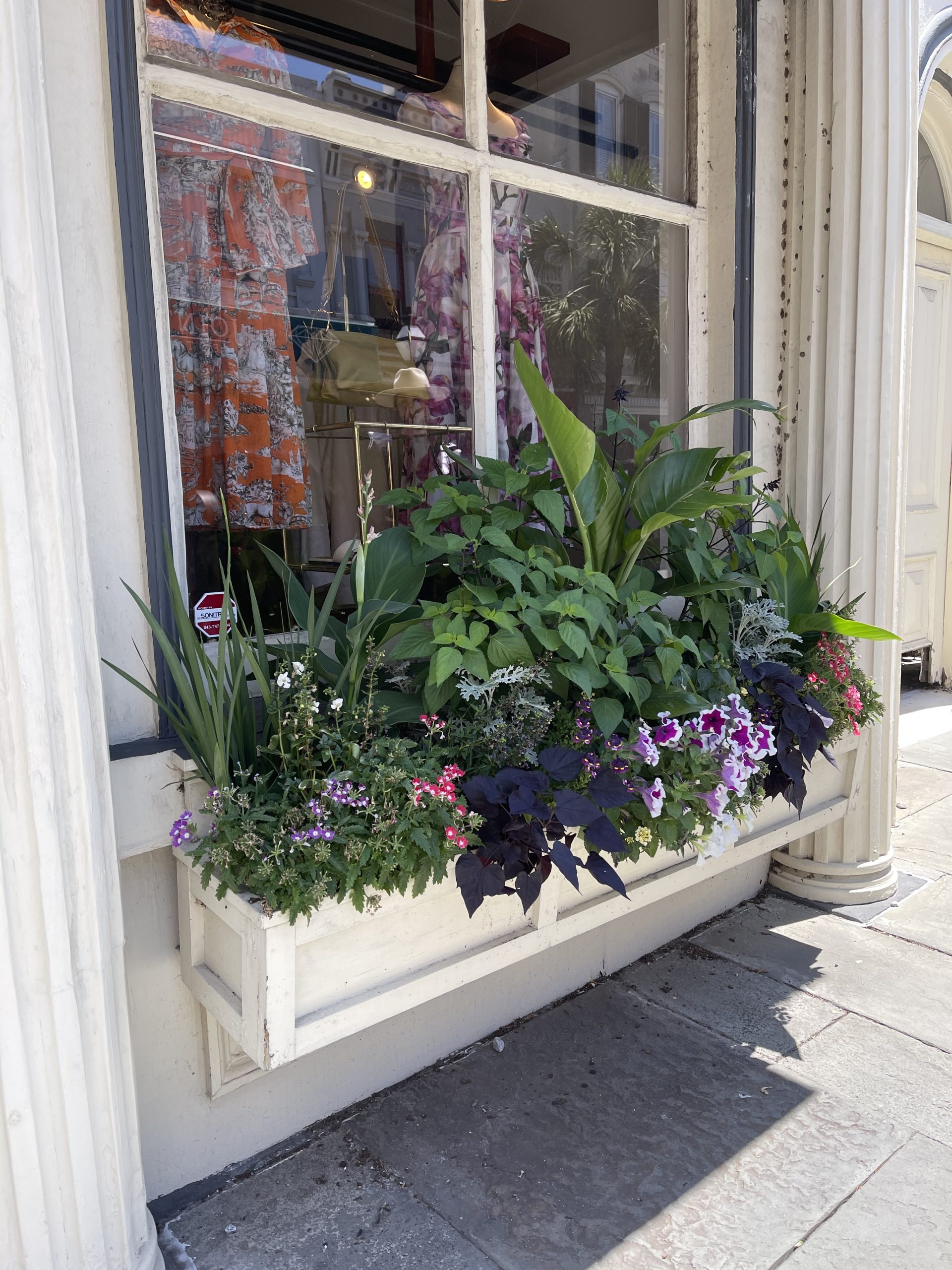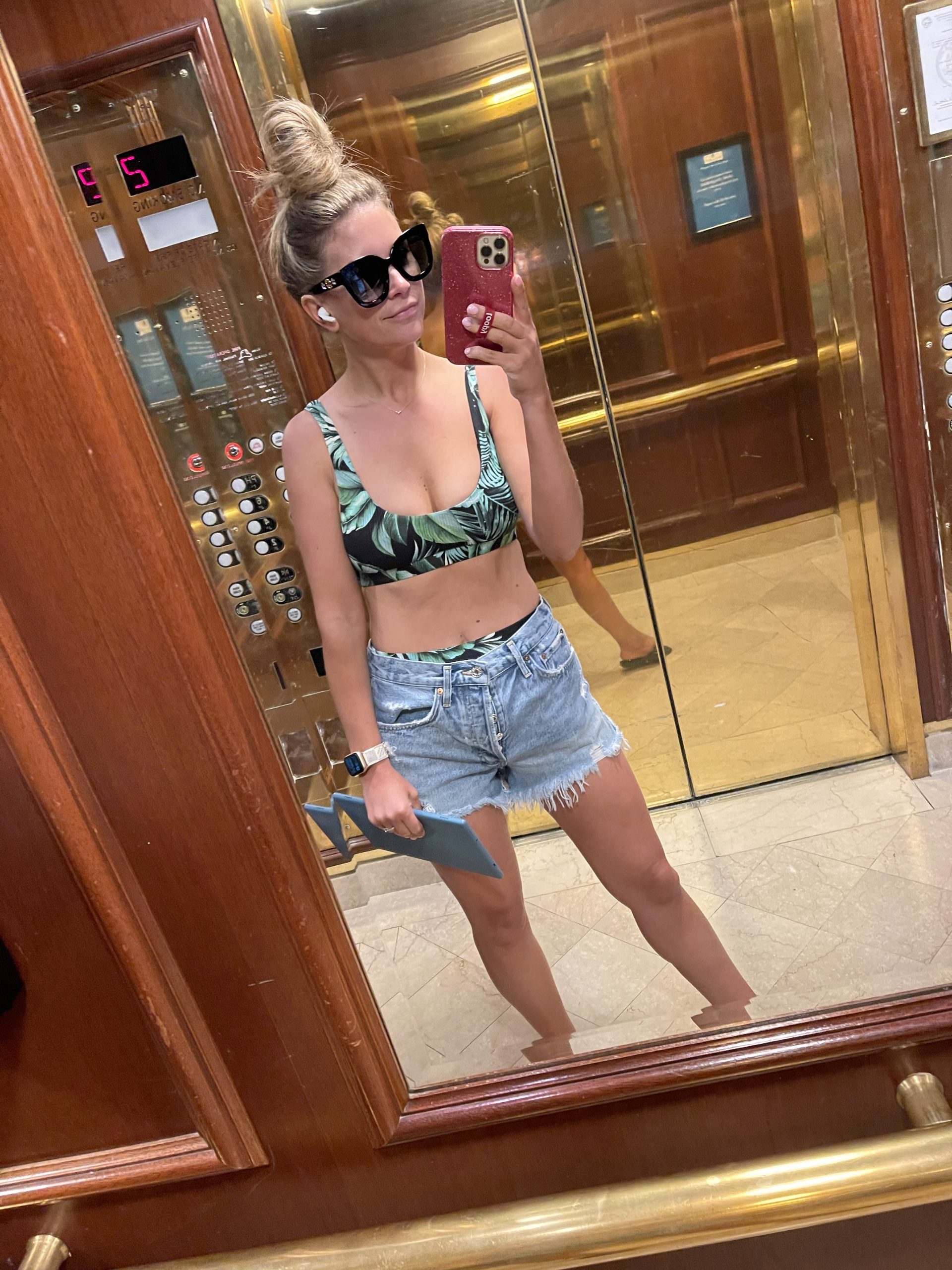 bikini top + bottoms / agolde shorts
I walked over to the wedding and we celebrated that night with the happy couple! We called it an early night so we could explore the next day!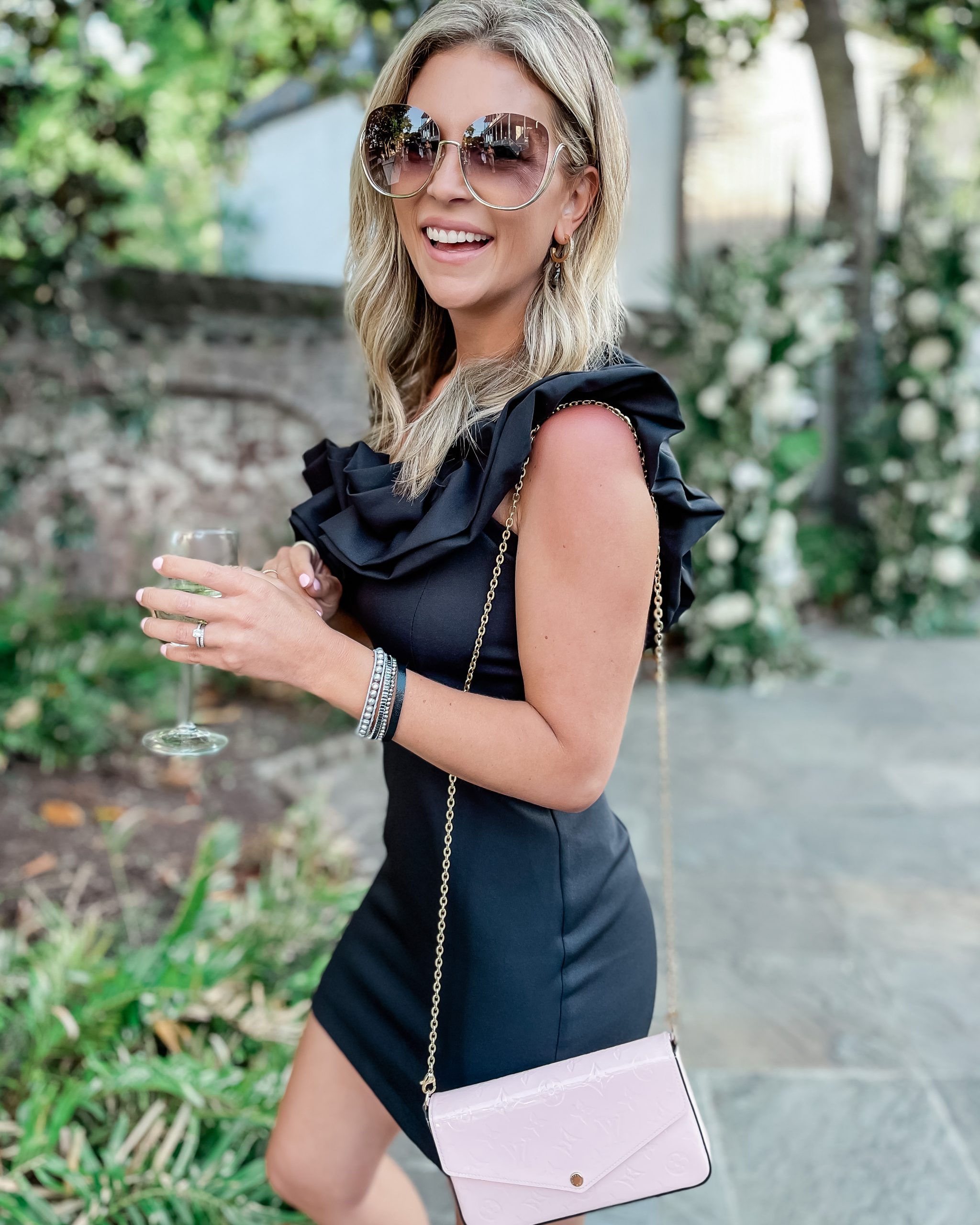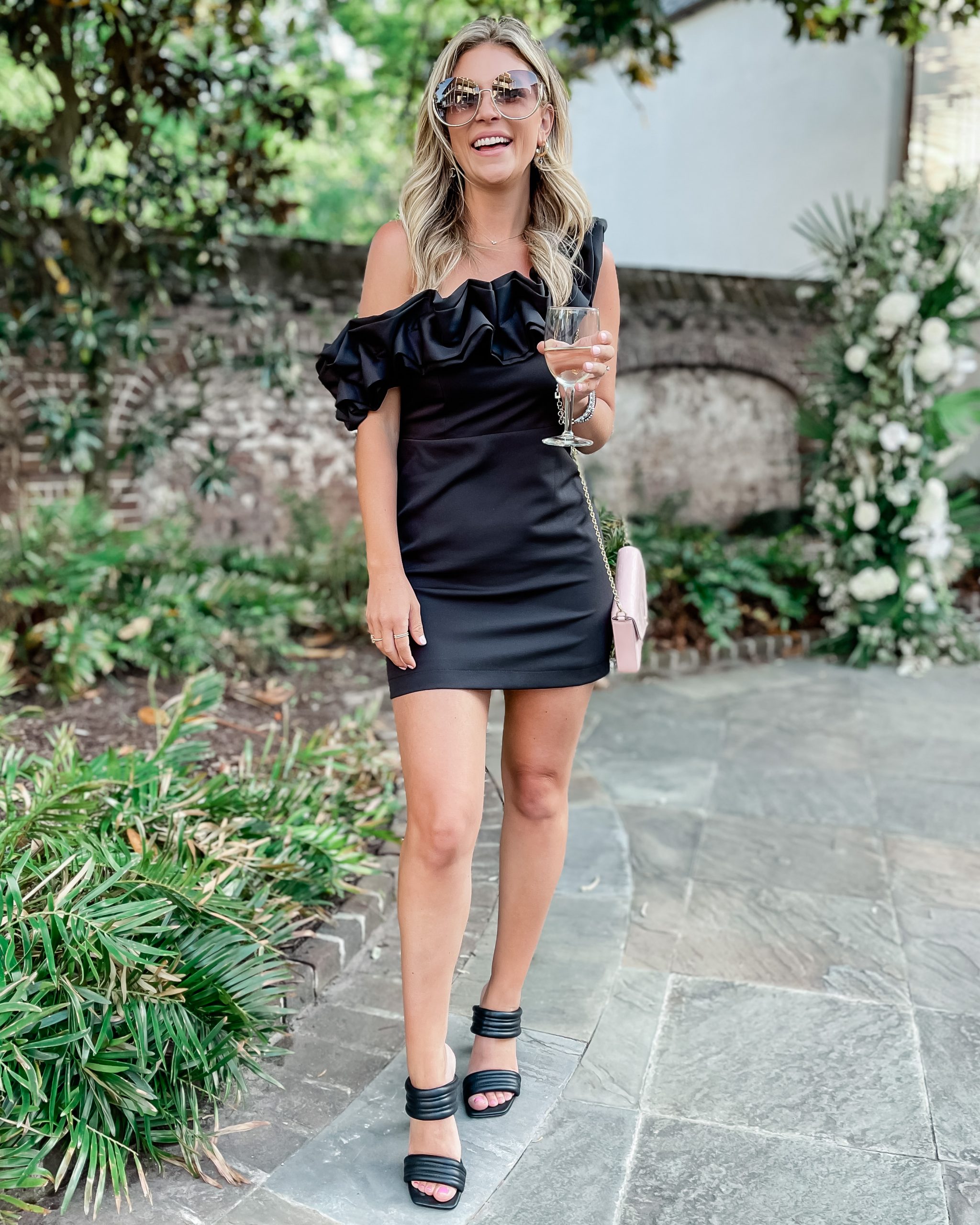 The next day, we got up and grabbed coffee before we headed out for brunch at Eleve's Rooftop! We went shopping and found the cutest stores on King Street. Highly recommend the shopping there!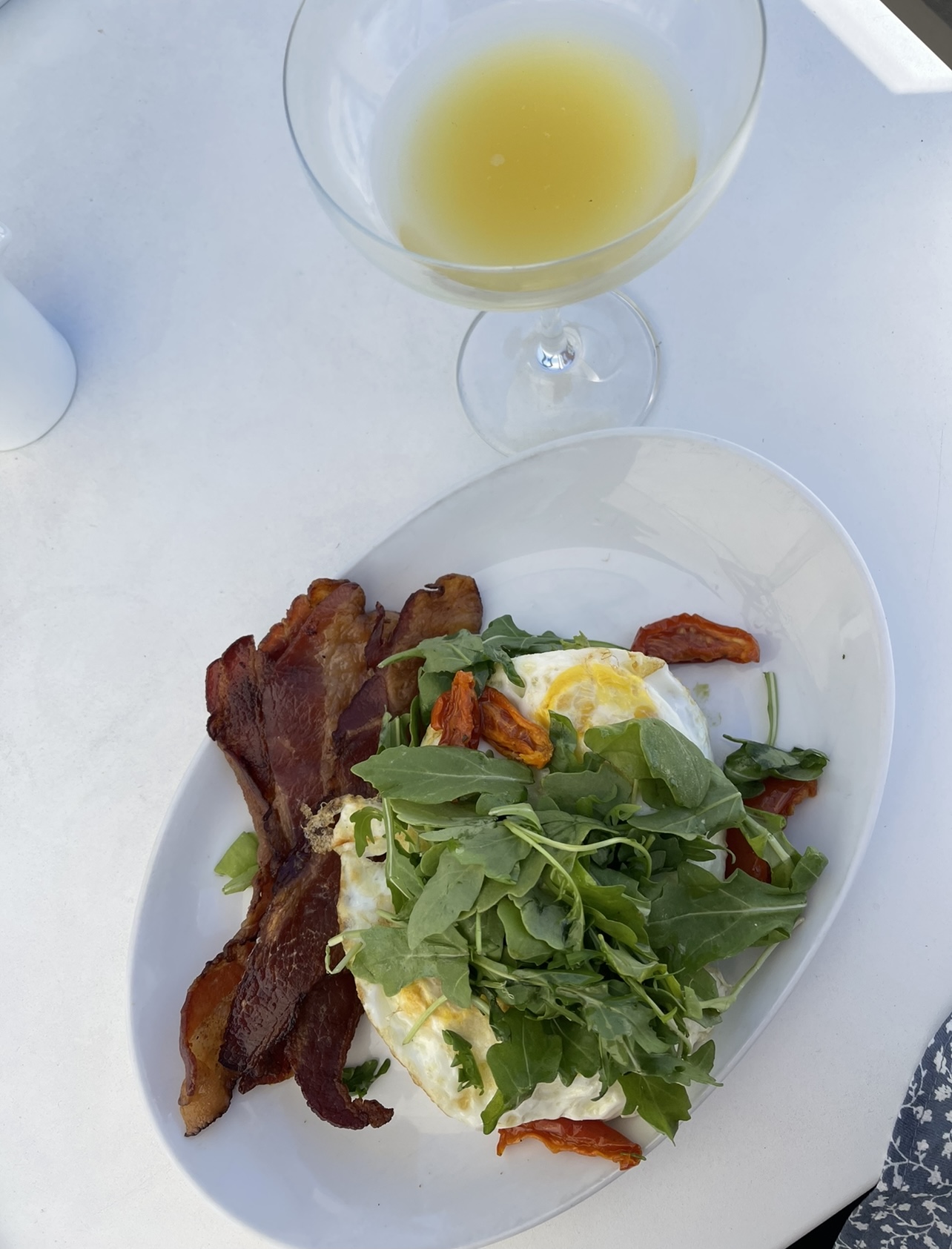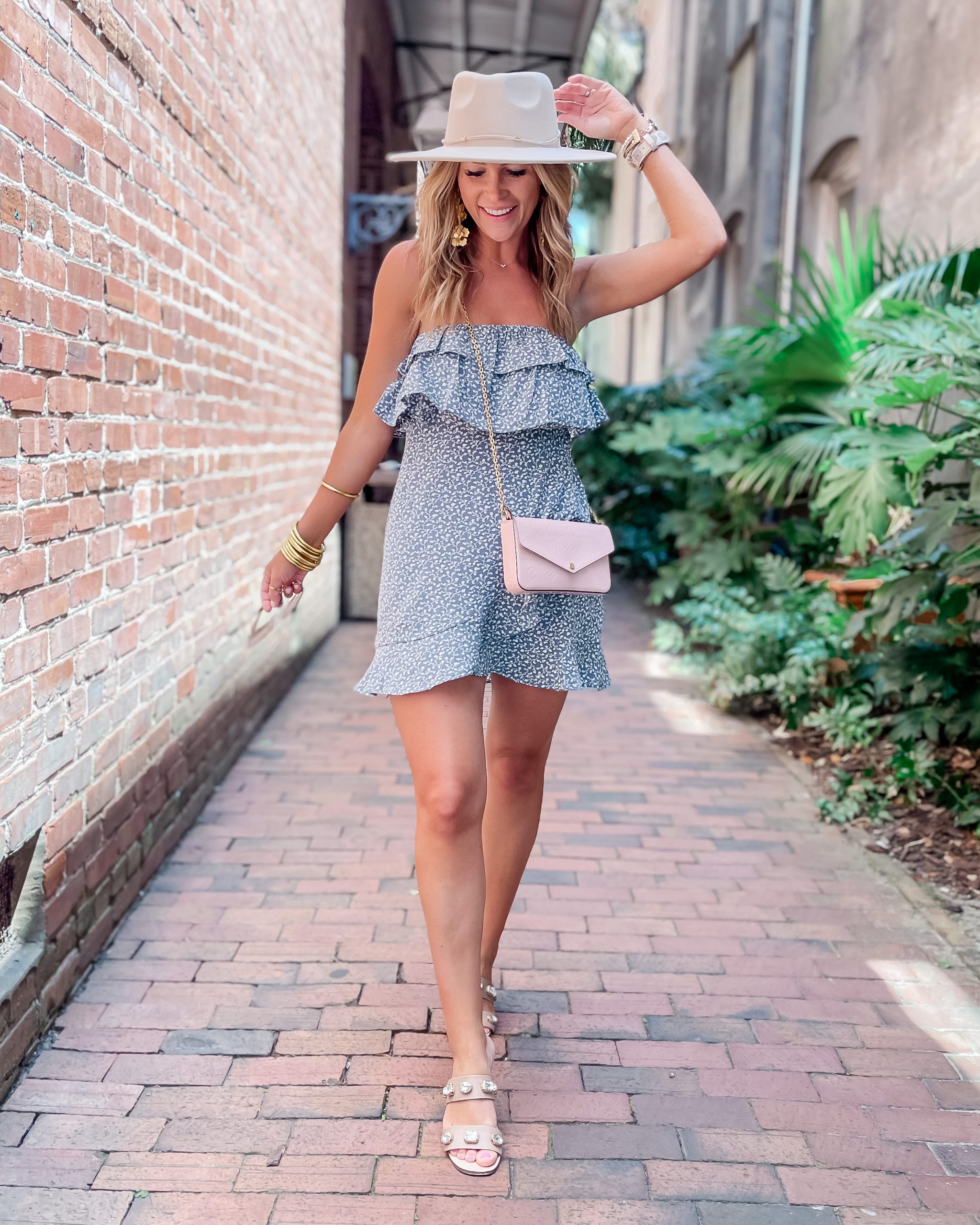 floral blouse / agolde shorts / sandals / hat
We went by the hotel for a quick change and to drinks and a snack at Poogan's Porch which was highly recommended as well! We got bloody mary's and shared a chicken salad sandwich that was very good!
We went exploring a bit more down to Rainbow Row which is an absolute MUST when in Charleston! On our way to Rainbow Row, we found another precious coffee shop and I fell in love with their mission! Definitely go to Bitty and Beau's while you're there: they employ only people with special needs. Pulled my heartstrings and the coffee was SO good.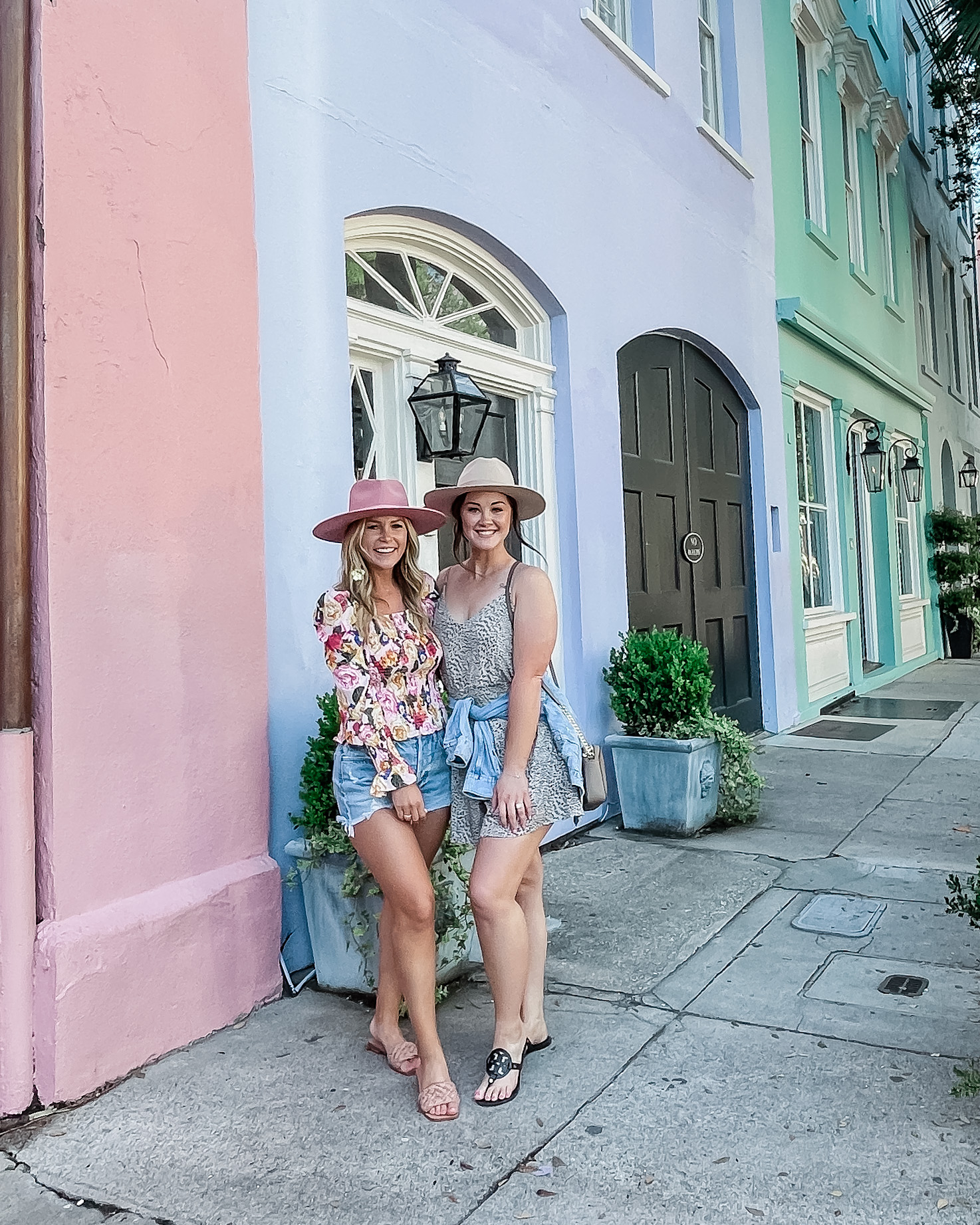 floral blouse / agolde shorts / sandals / hat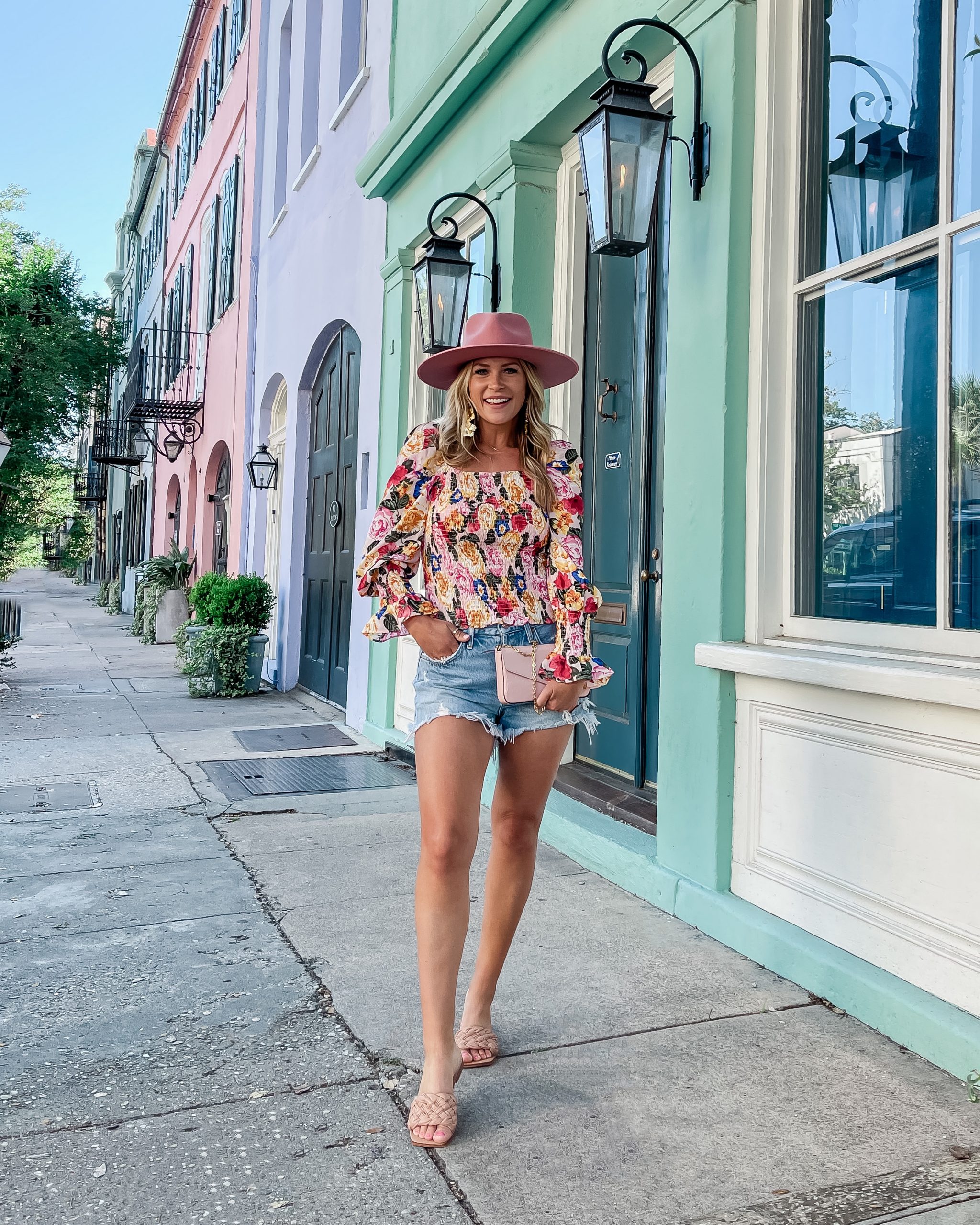 hat / dress / bangles/ sandals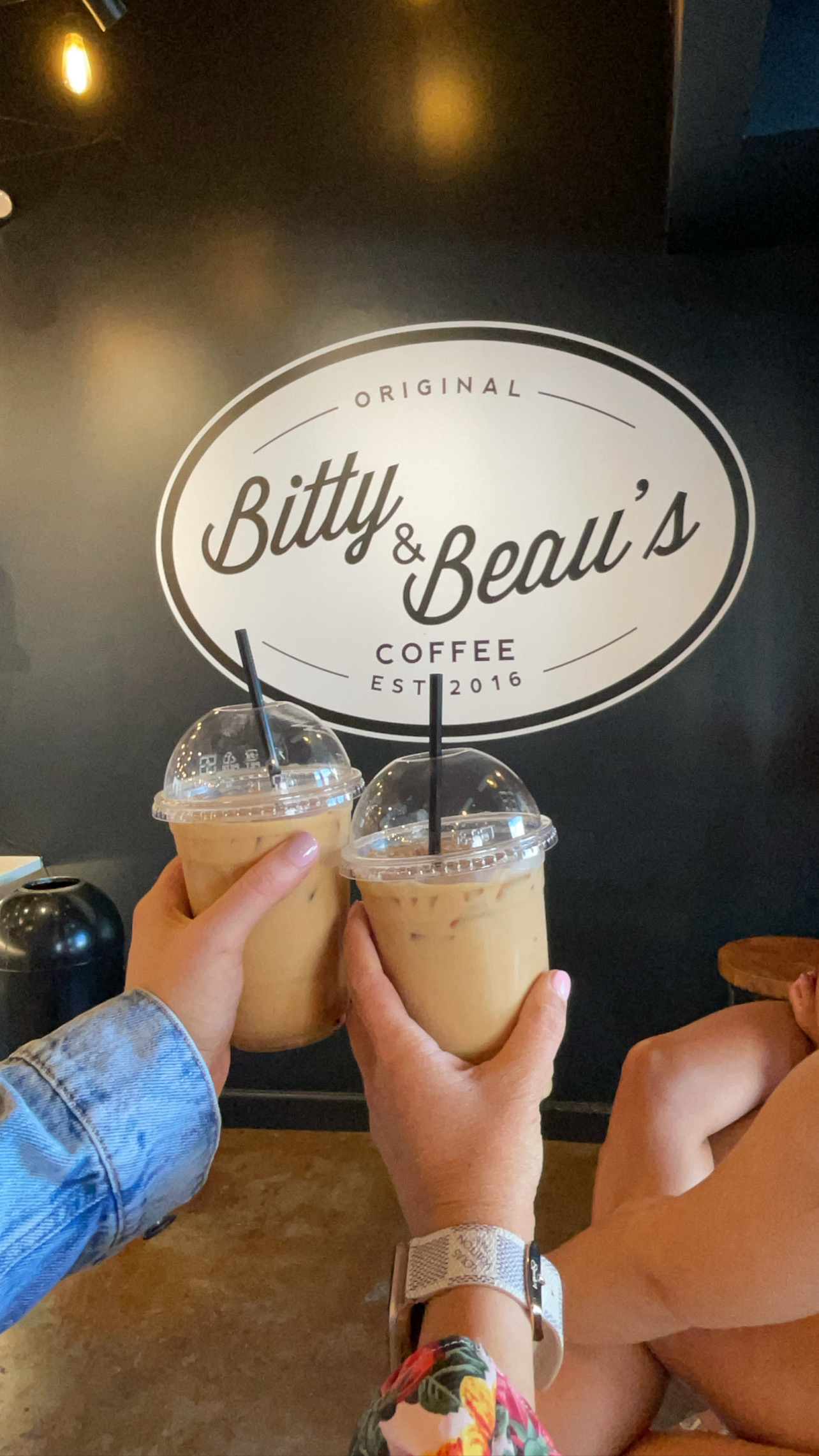 One last drink stop before we got ready for dinner: Henry's Roof Terrace! It's a MUST. Precious place with lots of space and a great atmosphere! They even had full length mirrors on the roof! SO fun!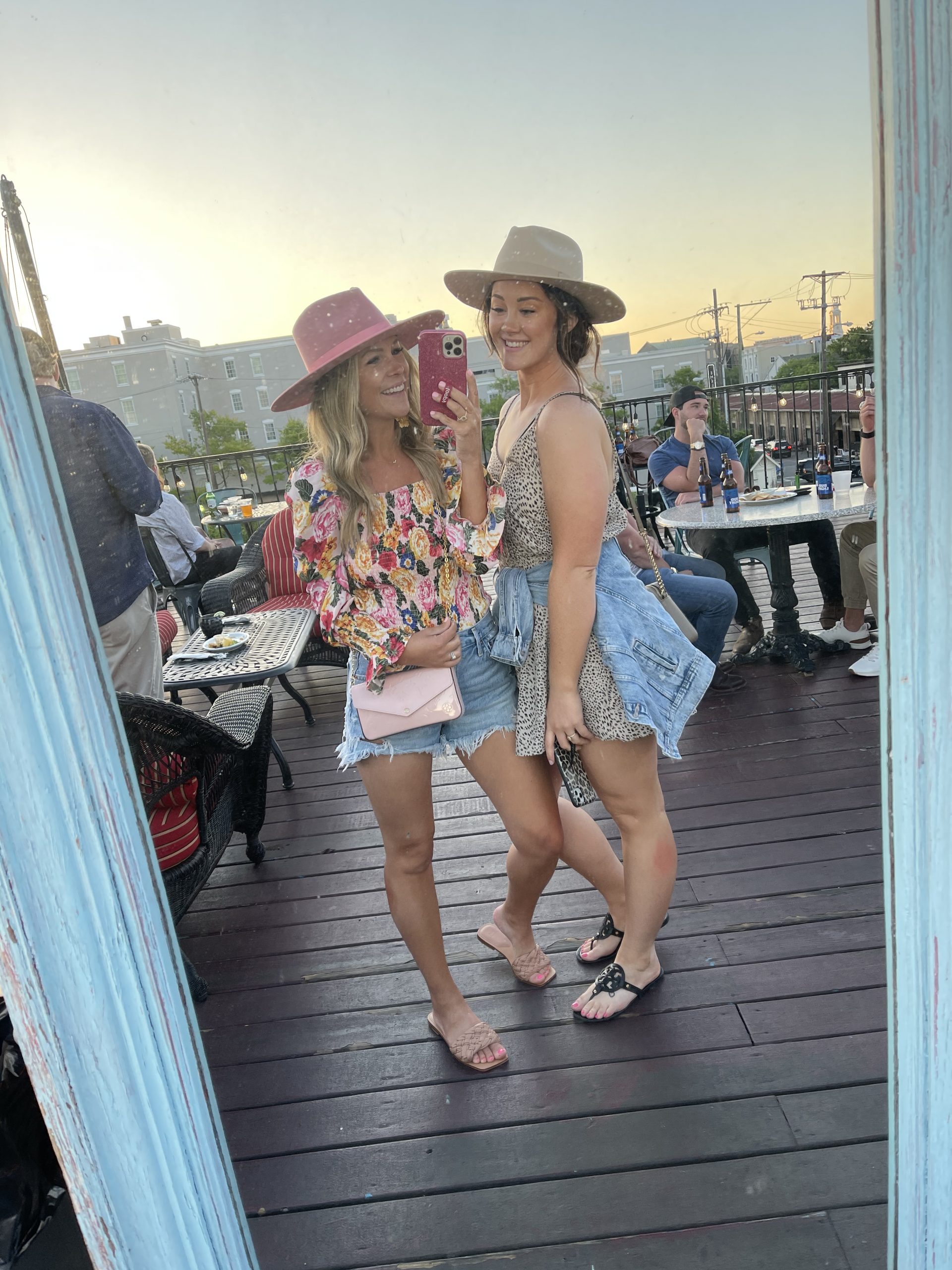 floral blouse / agolde shorts / sandals / hat
Dinner reservations were at the most recommended place in Charleston, 82 Queen. We HIGHLY recommend this one! Everything we got was delicious and the service was so great! This was probably our favorite place we went to and it was SO charming!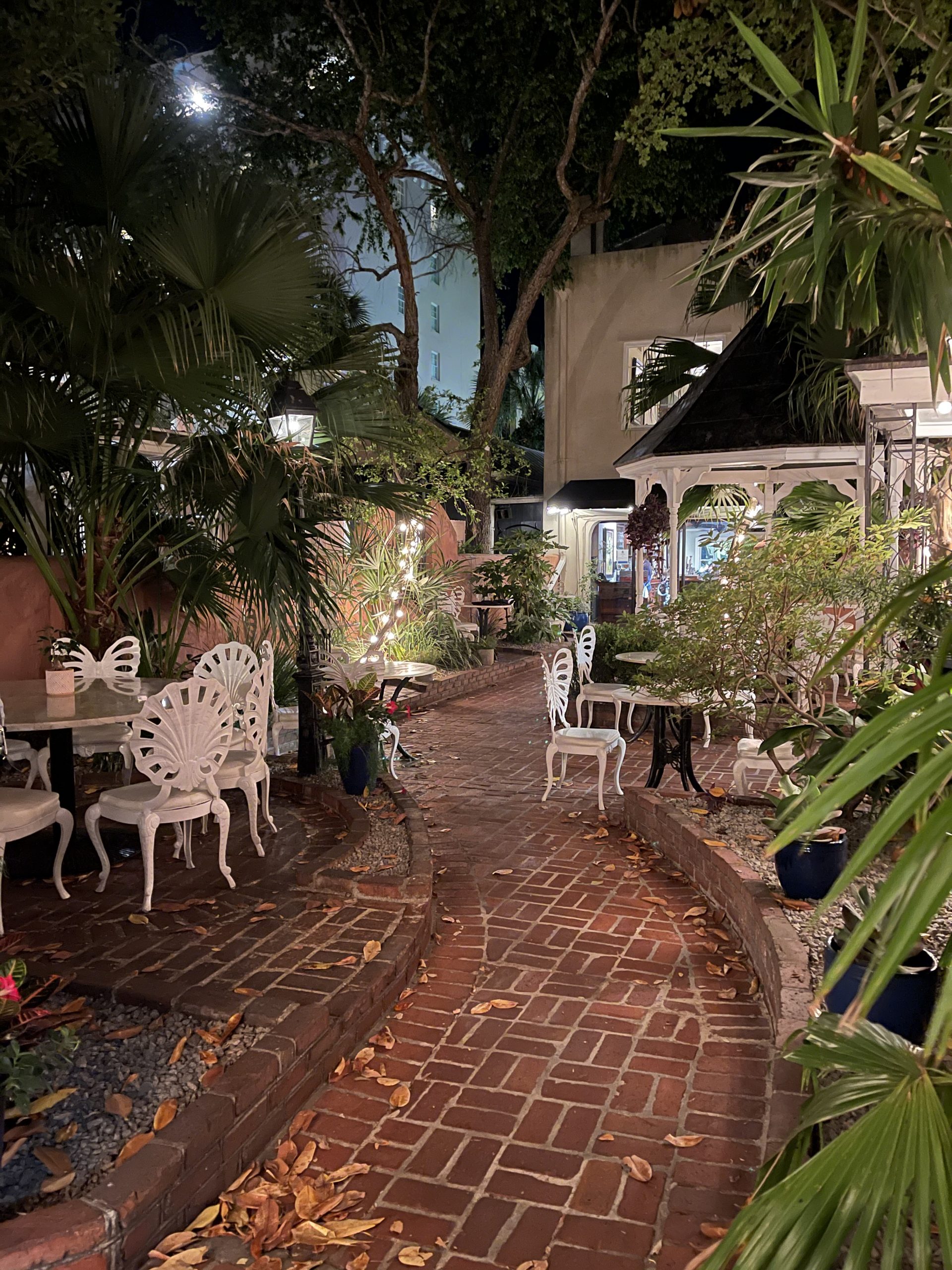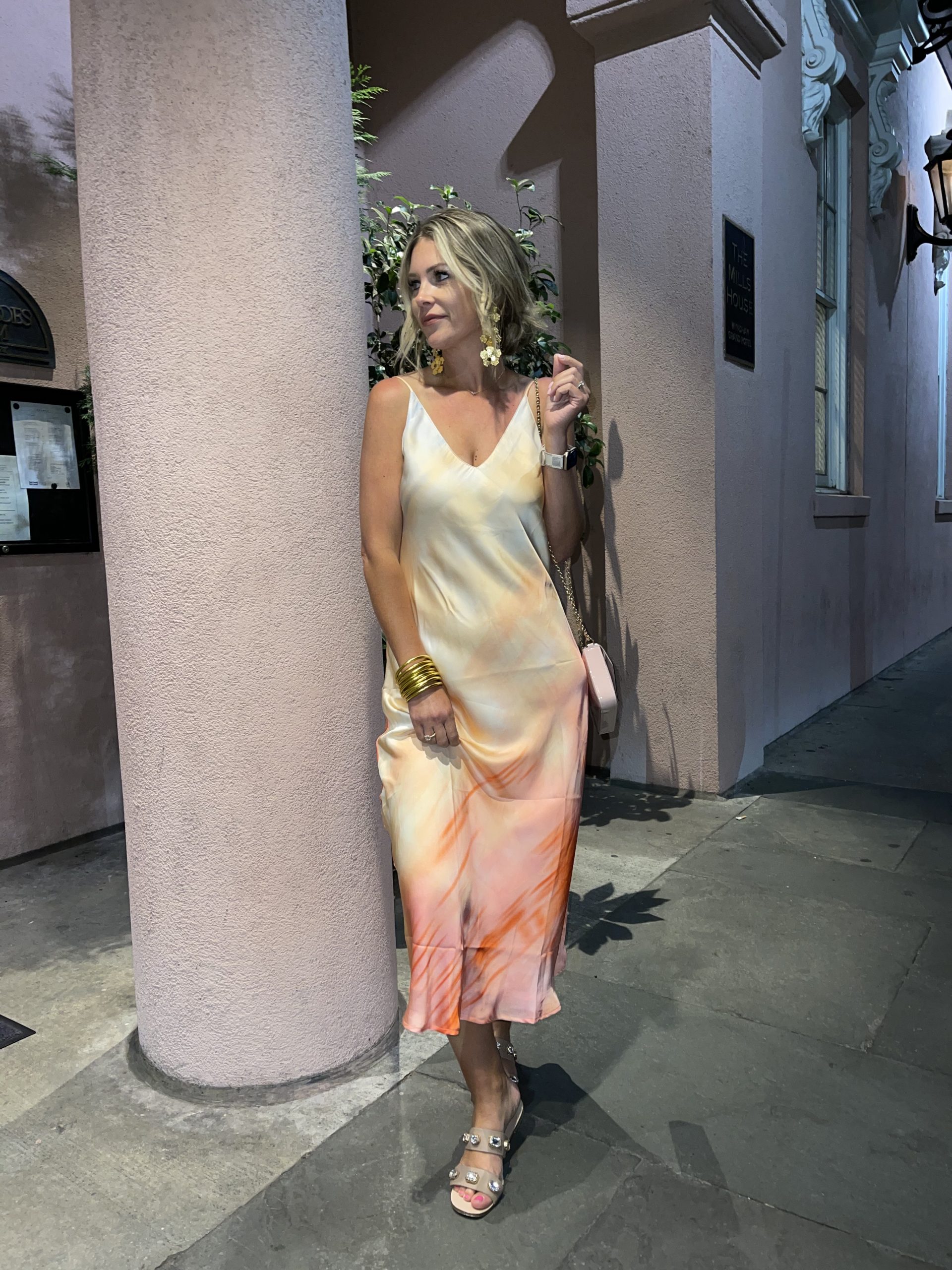 silk midi dress / sandals / bangles
More Outfits!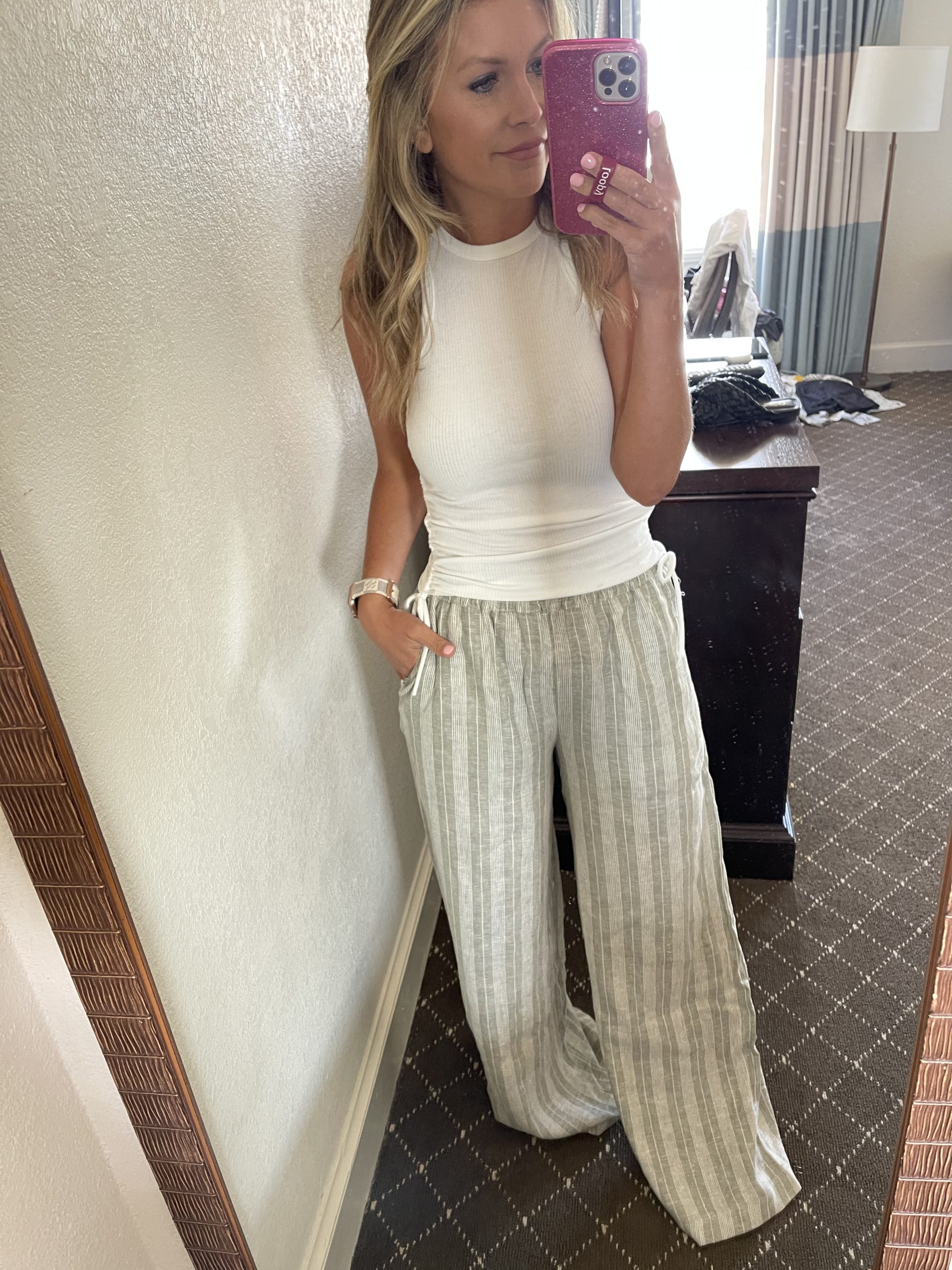 cinched waist tank / linen blend wide leg pants / sandals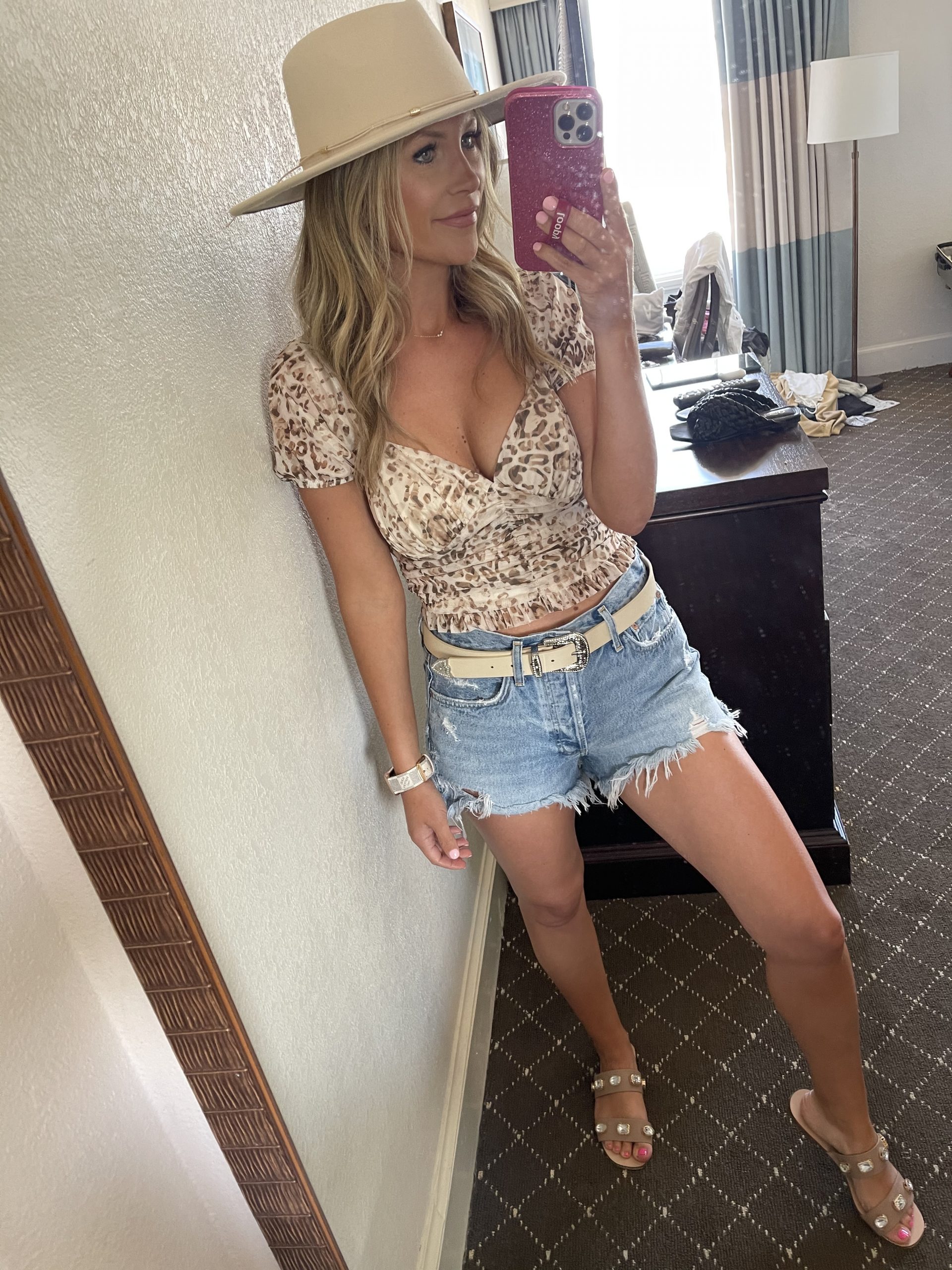 hat / blouse / shorts / sandals / belt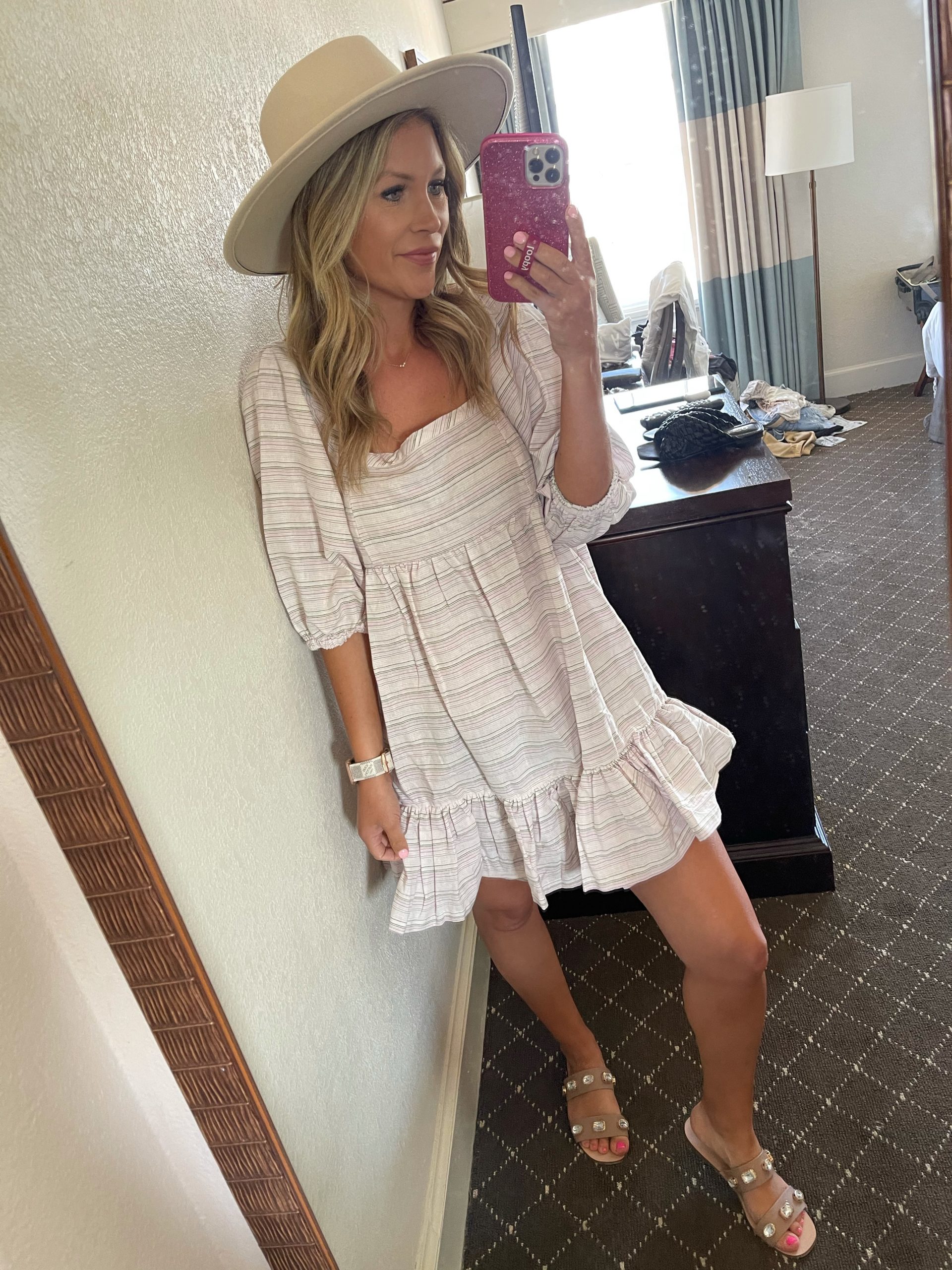 hat / linen blend dress / sandals
thought it would be beneficial to round up the places we ate and activities we did, so here ya go! Let me know if there are any recommended things and I can add them, too!
Where We Stayed
Other recommendations:
Hotel Bennett
Charleston Place
The Spectator
Grand Bohemian Hotel Charleston
Where We Ate
Breakfast/Brunch
Eleve Rooftop
Poogan's Porch
Coffee
Bitty & Beau's
The Rise
Dinner
82 Queens
Tempest
5Church (recommended but booked)
The Darling Oyster (recommended)
The Husk (recommended)
Halls Chophouse (recommended but booked)
What We Did
Walked around and saw the sights
Ate, drink and ate and walked and ate 🙂
Rainbow Row
Shopped King Street
Wanted to do the Carriage Ride but didn't have time! Wish we would have!
We had the best time! Forever grateful for Jordan and her friendship, and so happy she asked me to go with her to Charleston to experience the most charming place ever! We will definitely be going back! Can't wait!