Yall! I cannot believe how many good things are in the Nordstrom Sale this year! Yall are loving it too, and I wanted to share a little analytics with you to see what everyone is loving most! These are the top twelve most purchased items so far in the first few days of Early Access!

Remember to keep checking back for restocks and also if you don't have a Nordstrom Card to shop Early Access, you can either get one here or wait until July 20th at 2am CST to shop public access! We are all hoping for major restocks then, too!






11. Good Vibes Tee


10. Sam Edelman Caprice Knee-High Boot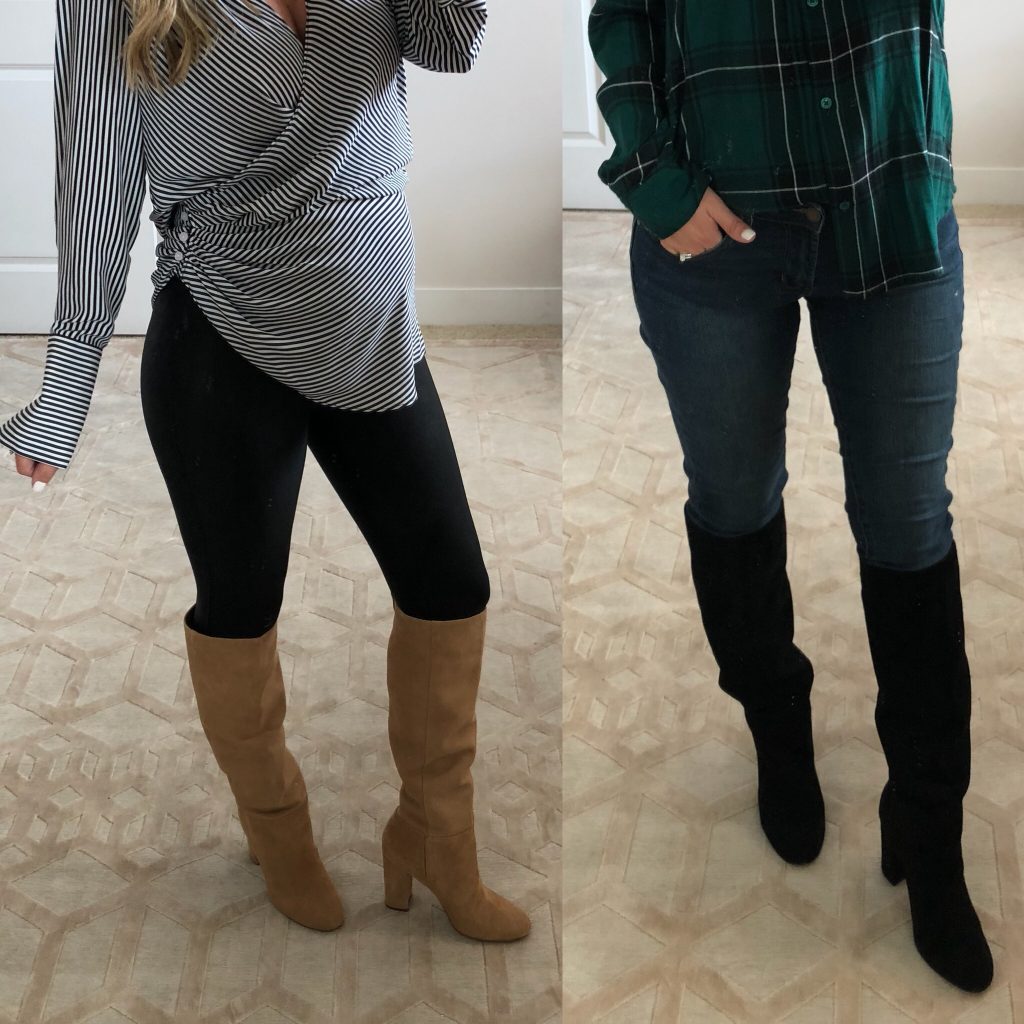 9. Caslon® Long Sleeve Crewneck Tee (Regular & Petite)




7. Barefoot Dreams® Cozychic Lite® Coastal Hooded Cardigan


6. Sole Society Mixed Plaid Scarf

5. BP. Oversized Waffle Stitch Cardigan (sold out but hoping for restocks)

4. 1.STATE Arnet Bootie (Women)




2. Caslon® Utility Jacket (Regular & Petite)


and our VERY favorite purchase from the Nordstrom Sale so far….MY FAVORITE JEANS!! I'm so excited because I wanted these so badly last year and they sold out in an instant and were never restocked in my size!!


Public Access for the Nordstrom Sale is about to start and I can't wait to share what else I'm currently loving! Here are the things that I recently bought and am waiting to come in – hoping to share those with you soon as well!


If you bought any of these 12 things and have a picture, send it to me and I'll feature it! I can't wait to see how yall style your new outfits! 🙂 This is my favorite part of my job, seeing it all on YOU!
Now, onto details about Public Access!
Who can shop?
EVERYONE! The best part about Public Access of the Nordstrom Anniversary Sale is that it is open to EVERYONE whether you are a card holder or not starting 7/20!!
When can you shop?
The website will let everyone start shopping at 2am CST on 7/20 – which is Thursday night/Friday morning!
What do you need to get first?
Make a list of the items you REALLY want first. Go ahead and make sure you are LOGGED IN to your Nordstrom account once the clock strikes 2am!
Best strategy?
Wake up at 2am CST to get what you REALLY want. Grab it and check out! Most items come back right then and some never get restocked after that! If you really really want something, that is my suggestion! If you don't mind missing out on your size or the color option you want, then I would just plan to shop when you wake up! IF you live near a Nordstrom, order online and pick up in store or do curbside pick up! If not, shipping is 100% free and you can pay a little extra if you want items to arrive sooner! Be sure to check my Instagram Stories as that is where I share FIRST when items are restocked. People tend to buy in two sizes if they don't know which will fit, so know that items go even more quickly than normal! Think lightening speed!
What to expect from me?
On the first day of public access, you will see my MUST HAVES. I'll be sharing my top picks for each category, what I've purchased and am loving + what I don't love/can live without. This and my early access post can be used as a guide if you don't want to sift through all of the categories yourself! Be sure to check out all of my Nordstrom Sale posts HERE.
Let me know if you have any questions at all! I hope that you can continue to use this site and my social channels as a resource!! I'm here if you have any questions or suggestions! 🙂
Happy Hump Day!! Hope you all have the best day!