Today I am sharing our Holiday Gift Guide for Kids! Now is a great time to start buying gifts for the kids on your list. There are so many great sales already happening. Many retailers are offering Black Friday deals early this year which is a win for us all! I included both boys and girls gifts in this year's gift guide because many of them can be for both genders. I am also putting together an ultimate list from reader suggestions so feel free to comment your favorite gifts for the littles!
Additionally, you can find the top gifts for kids from Amazon for babies, toddlers, kids, and tweens. Target and Walmart are also great places to shop for affordable deals! During cyber week, I will be searching for even more deals at those retailers! I also love Etsy for more personalized gifts!
You can check out our Holiday Gift Guide for Him and for Her! More gift guides to come!
Happy shopping yall!
xo
Ashlee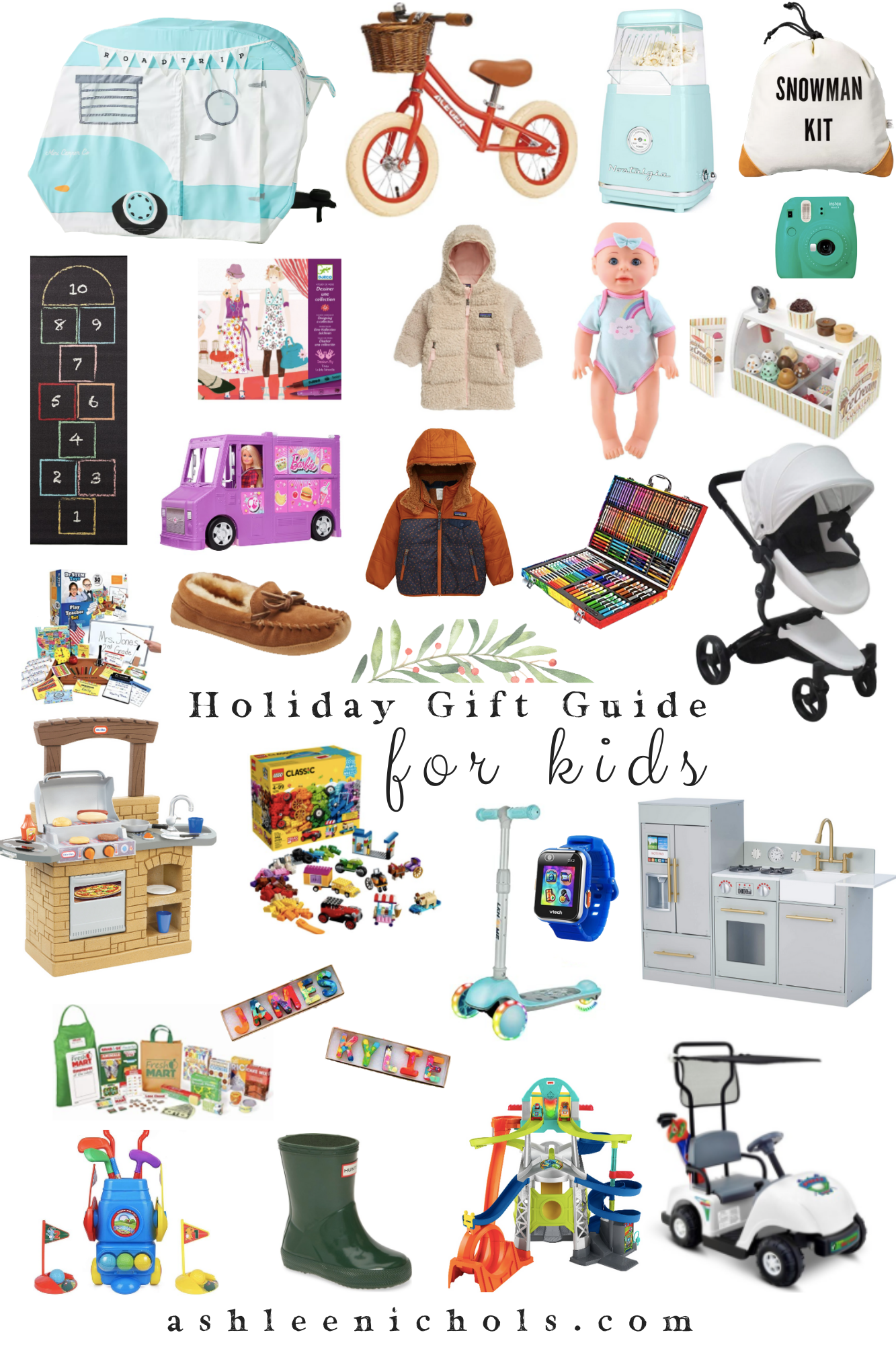 camper tent / balance bike / popcorn machine / snowman kit / hop scotch rug / fashion show kit / Barbie food truck / Patagonia sherpa jacket / boys Patagonia jacket / Kookamunga drink & wet doll / pretend ice cream set / Instax camera / play teacher set / shearling slippers / ultimate coloring set / Kookamunga baby doll stroller / grill set / lego set / scooter / v tech watch / play kitchen / grocery set / personalized name crayons / golf set / Hunter boots / Little People raceway loop / Ride On Golf Cart