It may still be October, but holiday gift buying season has already begun! I took a poll this week and yall said you were starting to shop for the holidays early this year. It's not a bad idea….get your shopping done early and you're not braking the bank all at once. You can spread it at more! With that being said, I have officially started my 2020 Holiday Gift Guides!!
I am so excited to help you all out in finding the perfect gifts for everyone on your list. We are kicking off our holiday gift guides this year with the men. They always seem to be the hardest to buy for so I rounded up the best gifts for all the men on your list. With the help of Brett and my dad, I put together a master list of the best gifts for guys.
This year, I will also poll you all to see what you are buying your guys for the holidays. This way we can have an ultimate list to make gift buying even easier for yall. I hope this guide makes it easy for you all to pick out the best gifts for all the guys on your list. If there is something we left out, be sure to lets us know!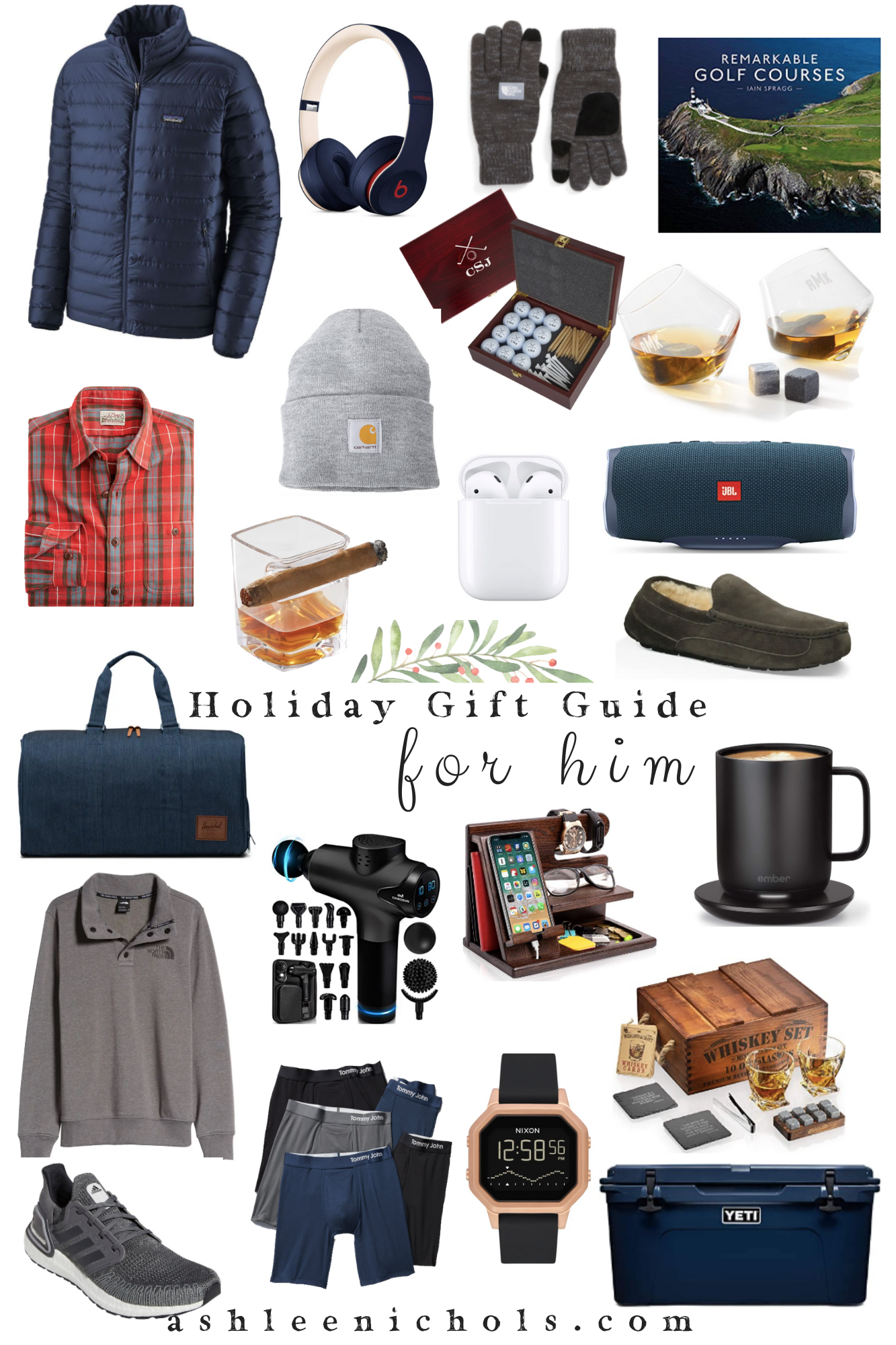 patagonia jacket / beats headphones / smartphone gloves / golf courses book / j. crew flannel button down / beanie / airpods / personalized golf ball set / whiskey glasses / waterproof portable speaker / ugg slippers / duffle bag / massage gun / whiskey + cigar glass / charging station / ember mug / north face pullover / tommy john underwear / nixon watch / whiskey set / adidas ultraboost / yeti cooler