Today we are rolling out our first holiday gift which is for HER! I rounded up some of my favorite items this year along with the classic, tried and true favorite gift items year after year. Of course I included our cozy favorites like the buttery soft Barefoot Dreams blanket! I also love the wool J. Crew coat. It is such a classic! These both make great gifts for your mom, sister, or grandmother. I included a variety of items that would make great gifts for the homebody to the travel enthusiast to the beauty guru and everyone in between! There is also a mix of budget friendly and splurge items as well.
To make shopping for gifts even easier, I am going to also poll yall to see what the best gifts for the ladies are this year. What you all are giving to the special women in your life and what yall are asking for too! I will link that list below to create an ultimate gift guide for her!
Happy Shopping and stay tuned for more gift guides this holiday season!
xo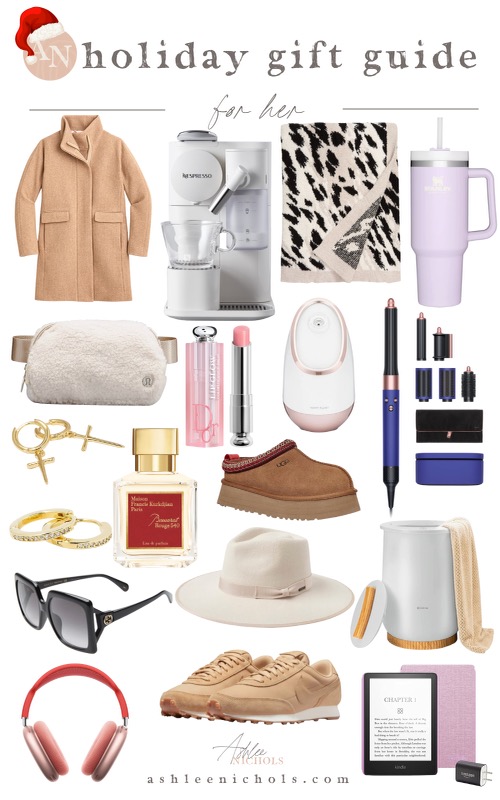 j. crew coat / nespresso / barefoot dreams blanket / stanley / sherpa waist bag / dior lip glow / facial steamer / dyson air wrap / cross earrings / baccarat perfume / uggs / gucci sunglasses / brixton rancher hat / towel warmer / air pods max / nike sneakers / kindle