I'm so excited to share Brexton's finished Boho Farmhouse nursery today! Also SUPER excited to share that we're being featured on Project Nursery's "In the Nursery with Ashlee Nichols" EEEKKK! SO THRILLED!!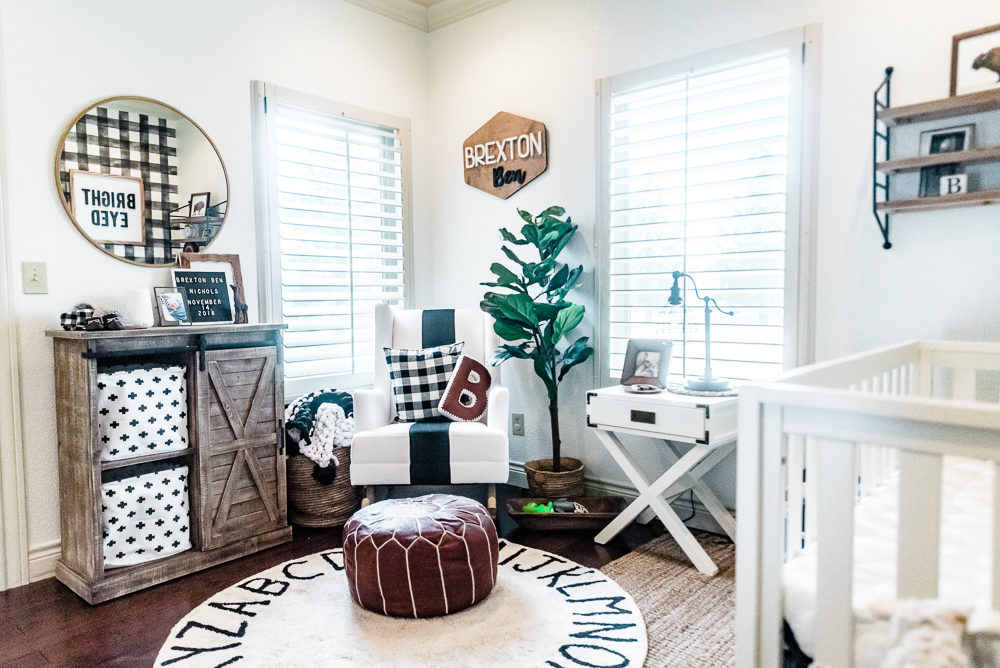 I'm over on their website talking a little bit more about the inspiration for the room, how it came together and what I loved most about designing it! I couldn't love the way it turned out any more! It's so perfect now that he's here and it's definitely one of my favorite rooms in the house now! It's perfect.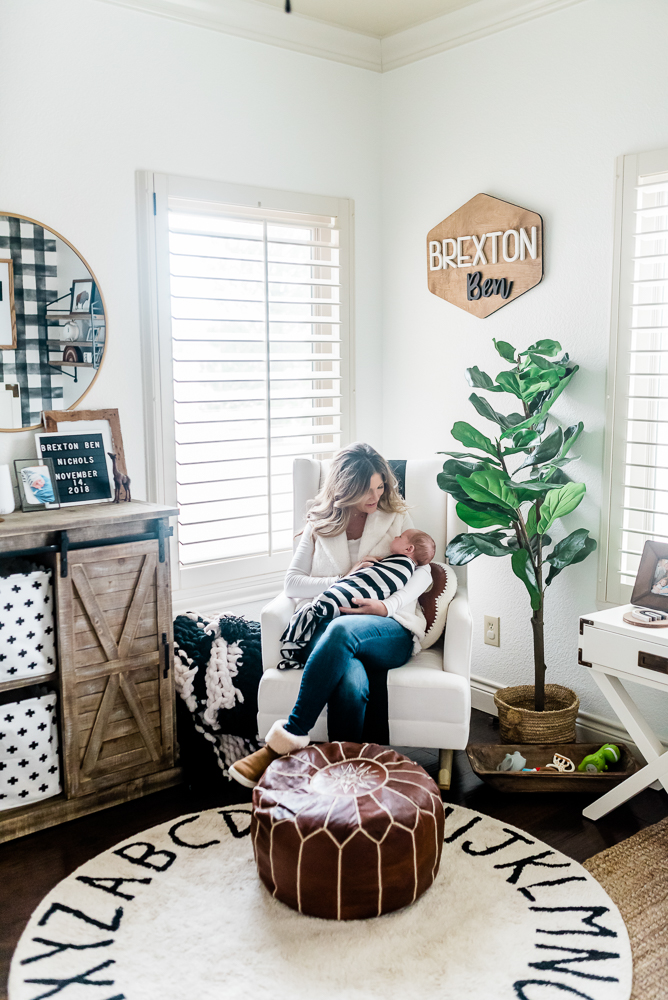 I wasn't sure how I was going to incorporate more masculine touches once we found out he was a boy, and the room started out to be designed as gender neutral. I love how it turned out with the leather, wood and jute accents!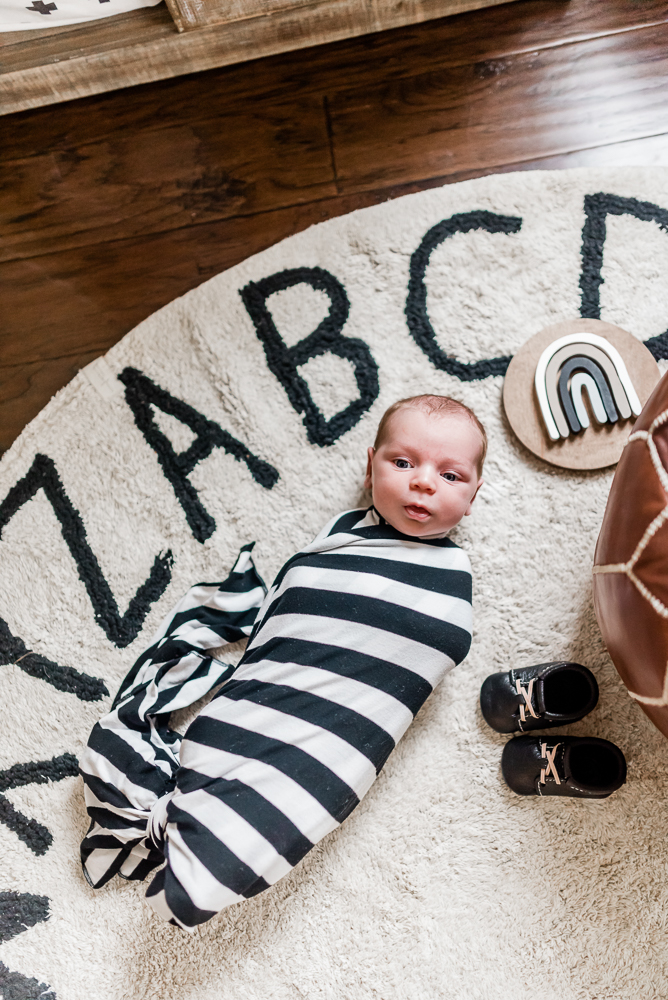 I think he loves his space, too!

Most of our items came from Project Nursery and the furniture is from Bertini Baby, but everything is sourced for easy shopping at the bottom of this post! It was such a joy to put this room together and I hope he loves it as much as I do!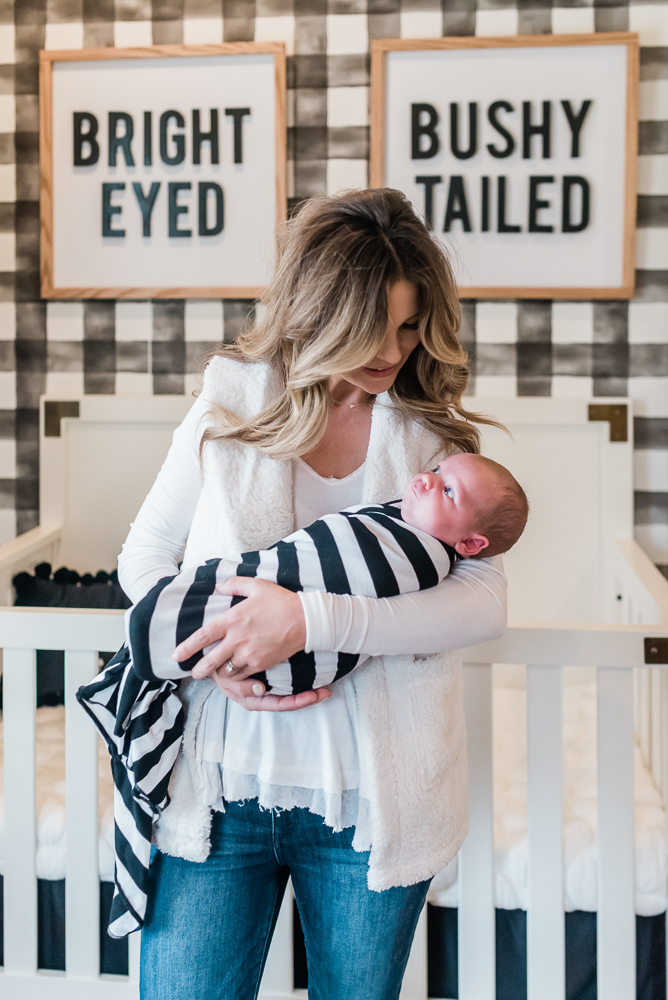 These Bright Eyed & Bushy Tailed signs couldn't be more perfect. He is bright eyed most of the time and ready to take on the world!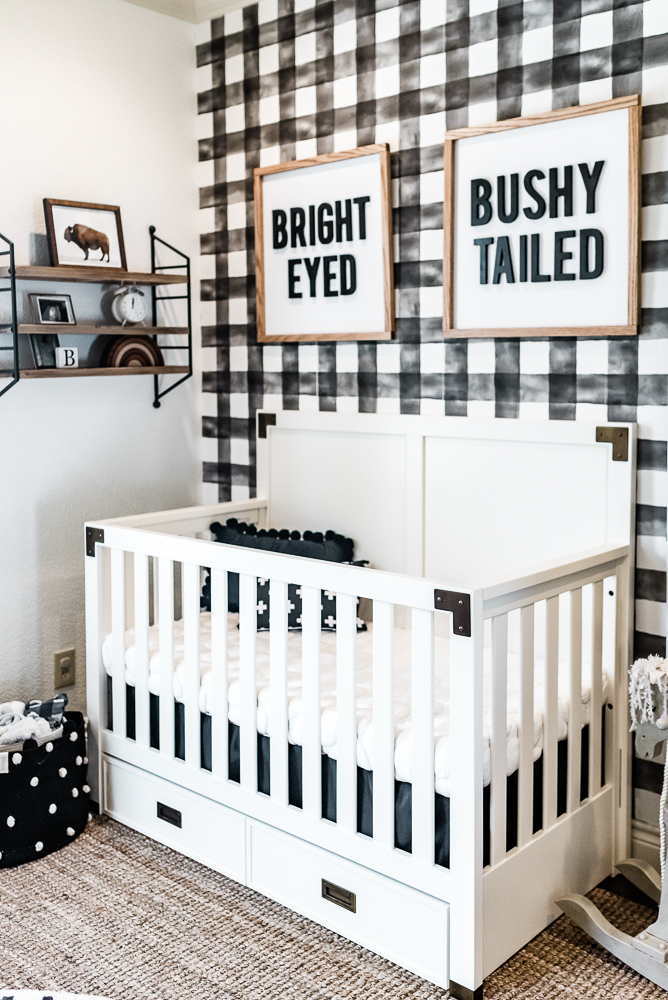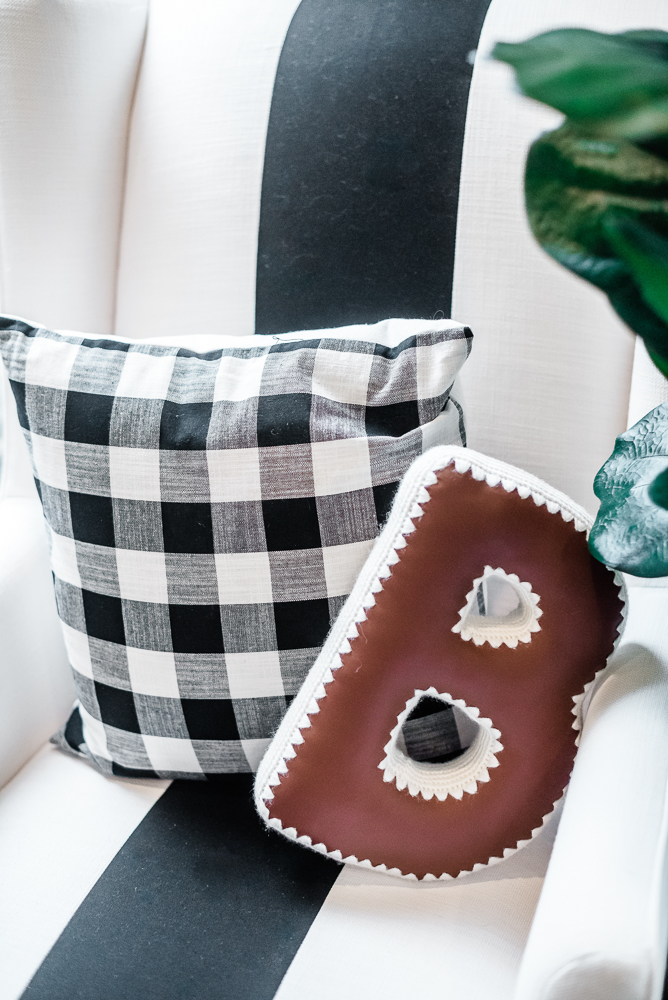 The leather B pillow and buffalo print are two of my favorite pieces of this room. His daddy and I are WTAMU alum, so that's why I wanted to incorporate the buffalo! Go Buffs!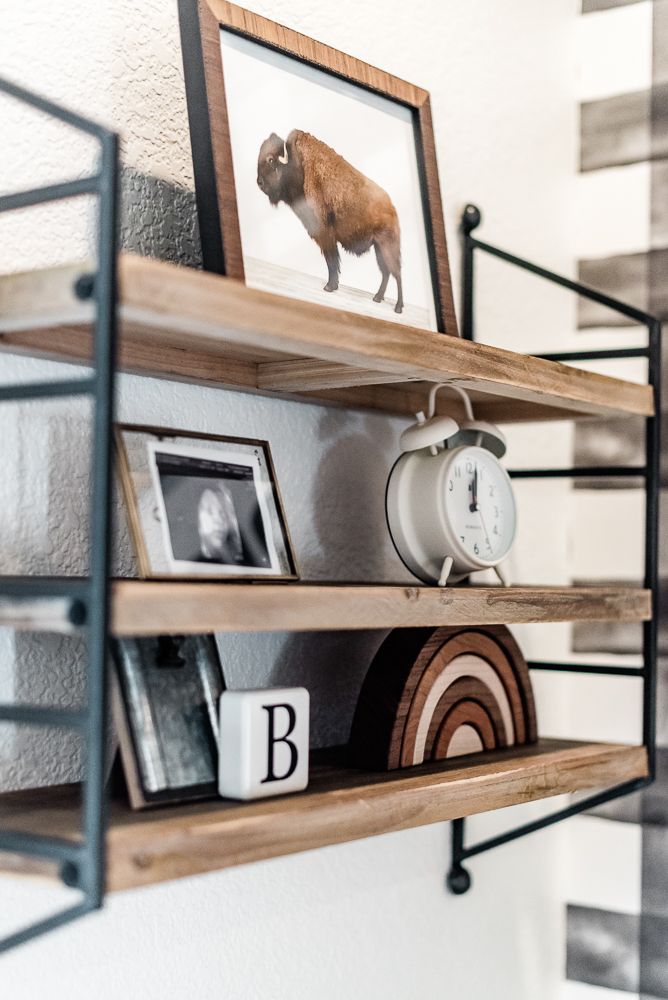 Of course, I tried to incorporate a rainbow in a masculine way since he is our rainbow baby! I love the play puzzle and think it's perfect to display now and for him to play with when he gets big enough!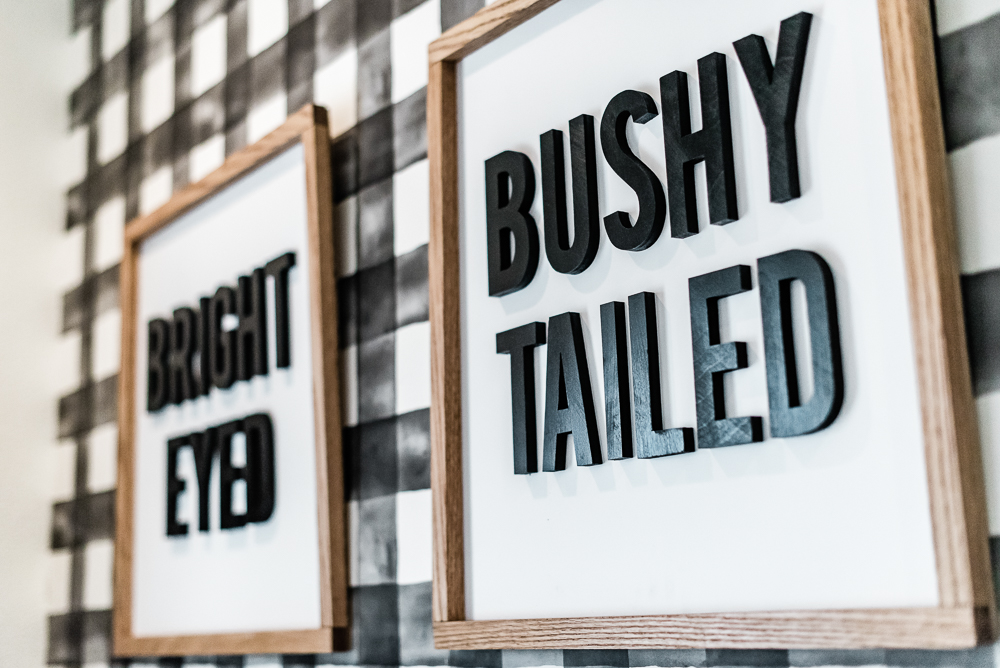 Give me all of the baby boy hats and booties! SO cute! Being a boy mom has been so fun!!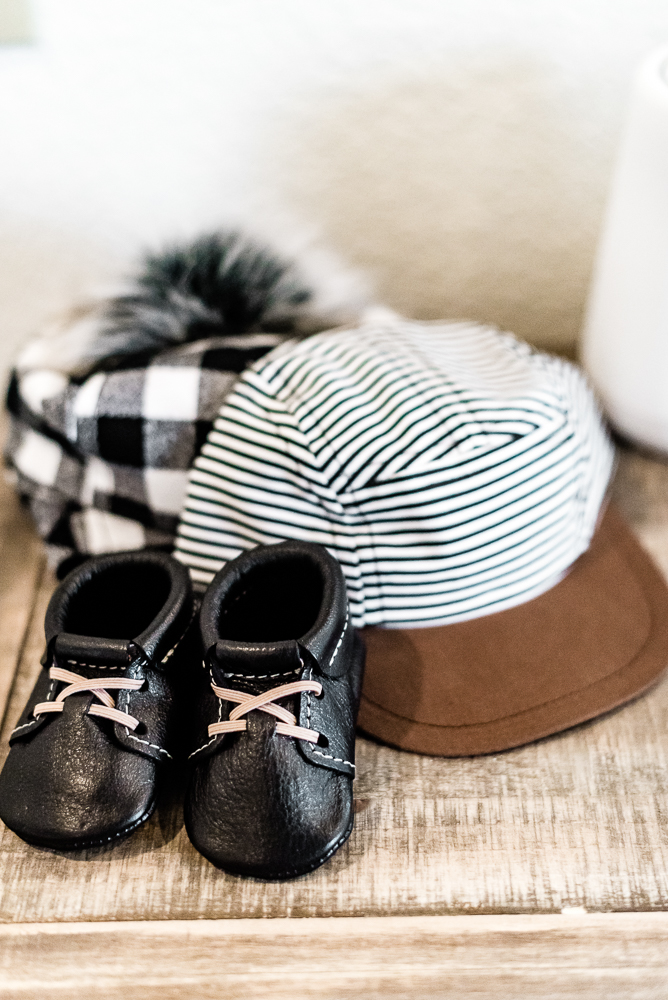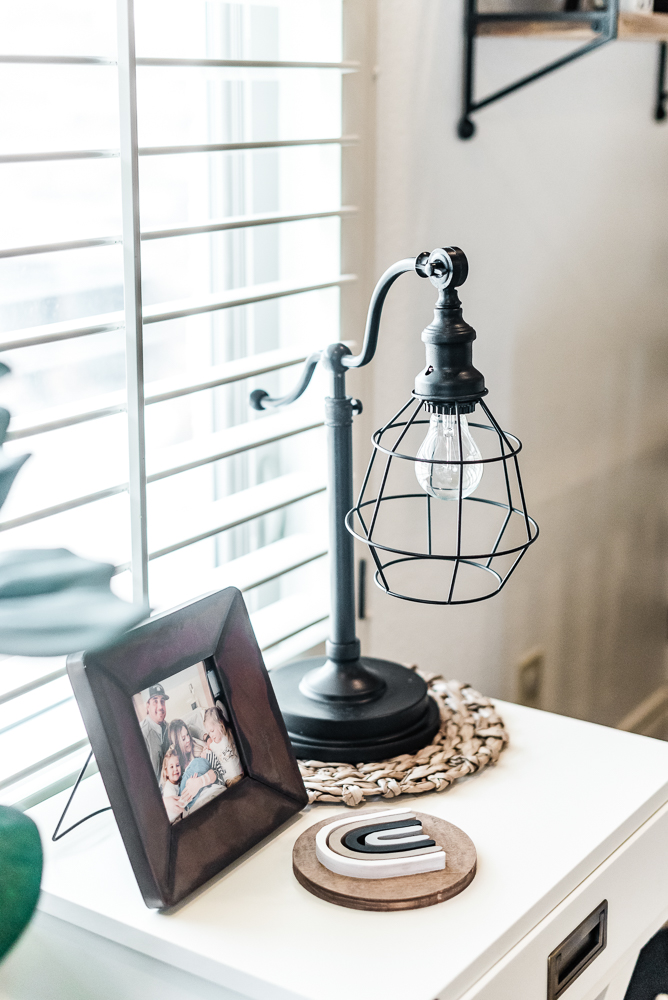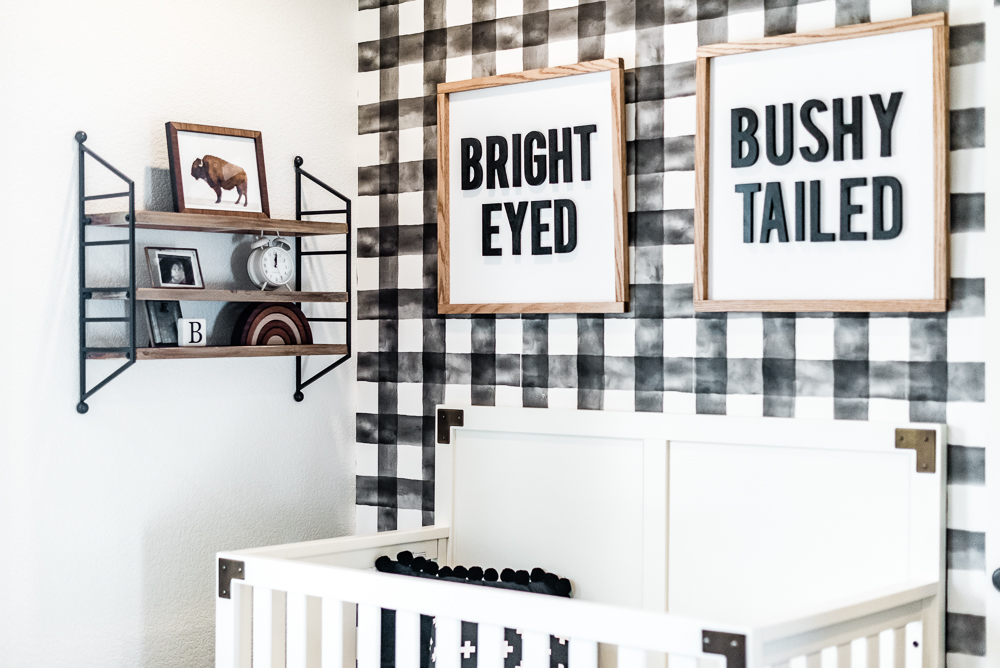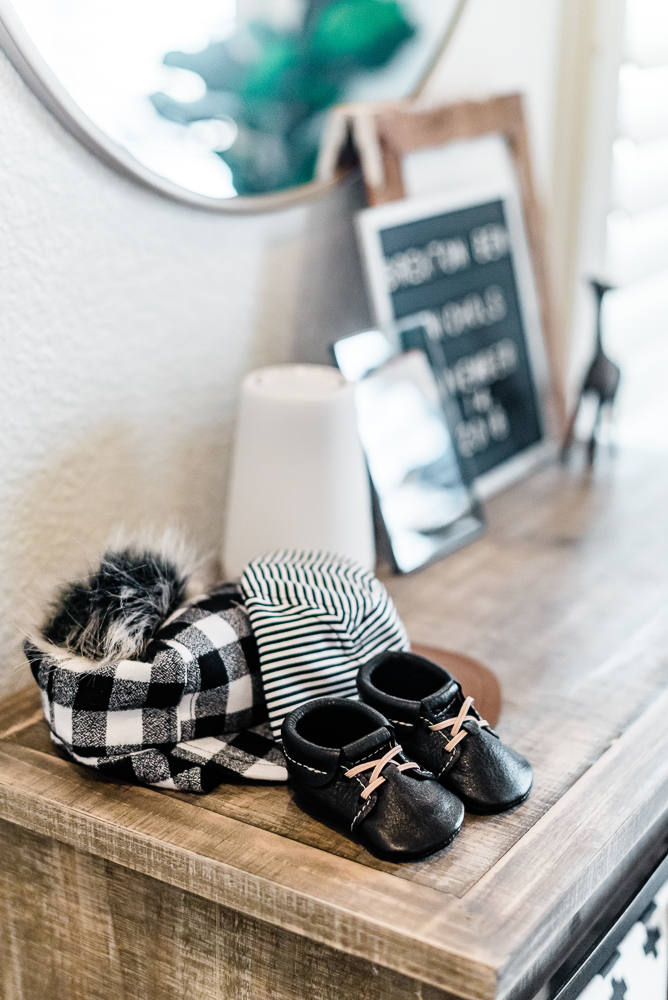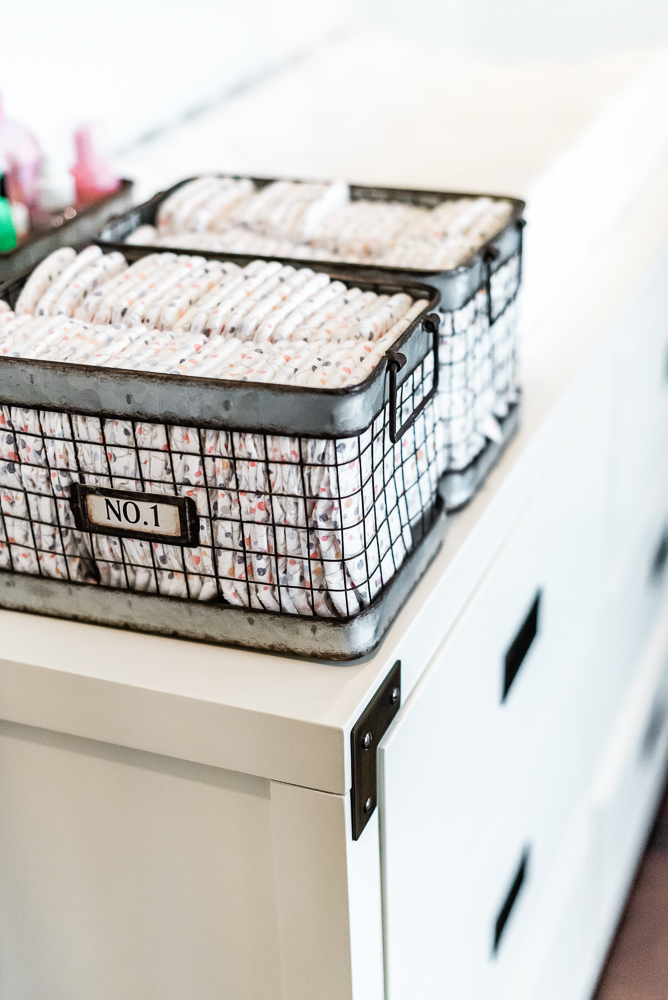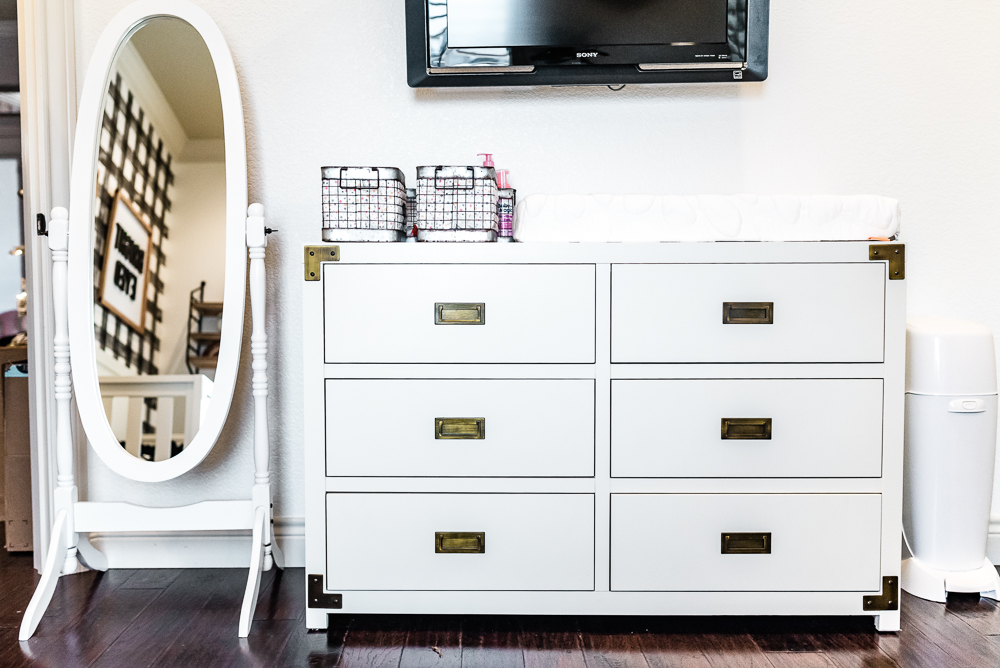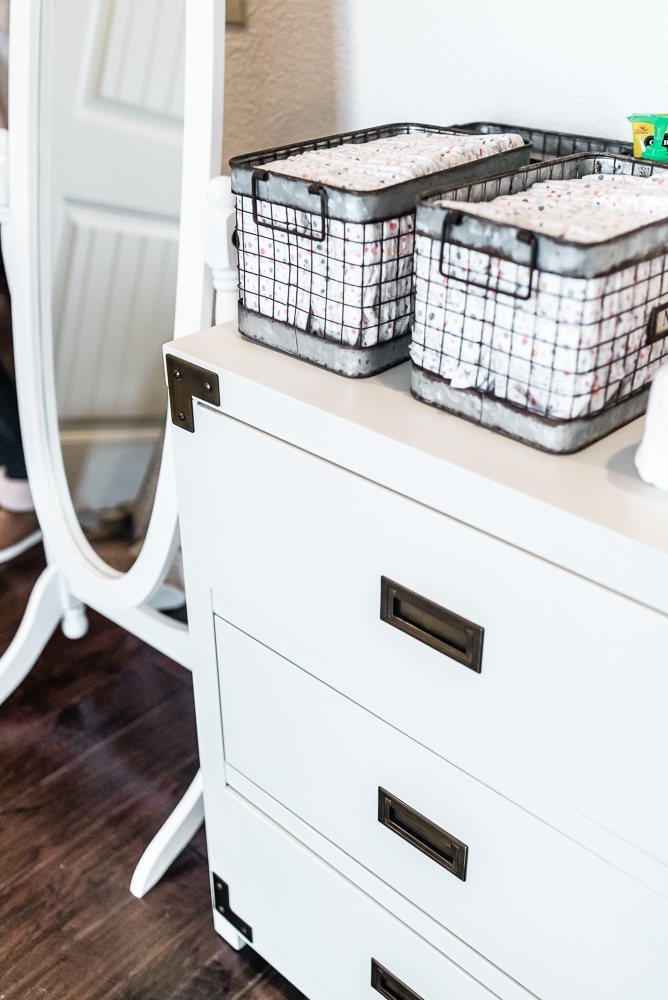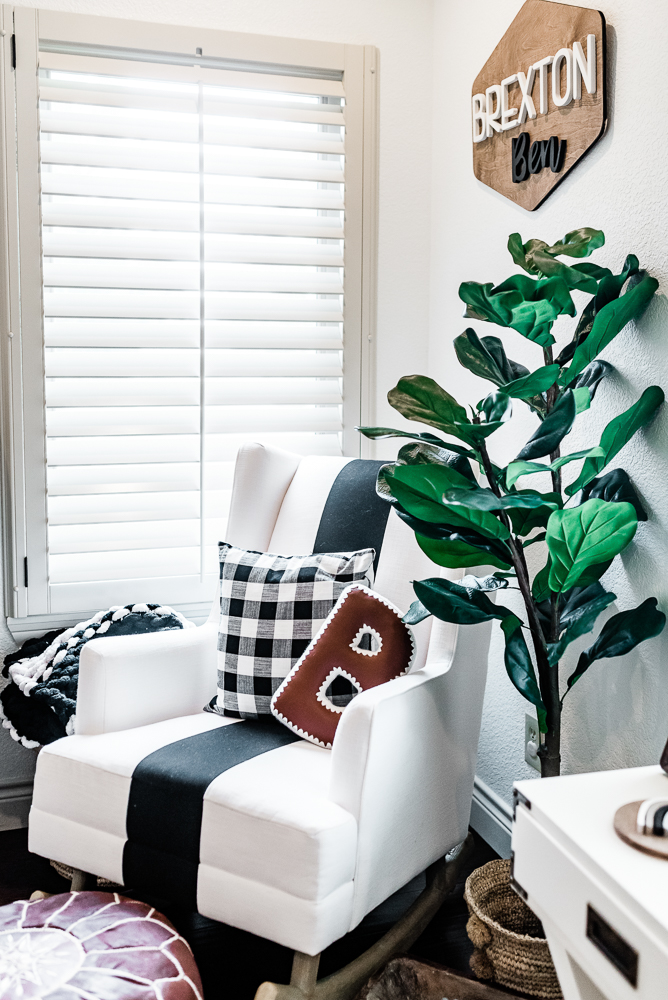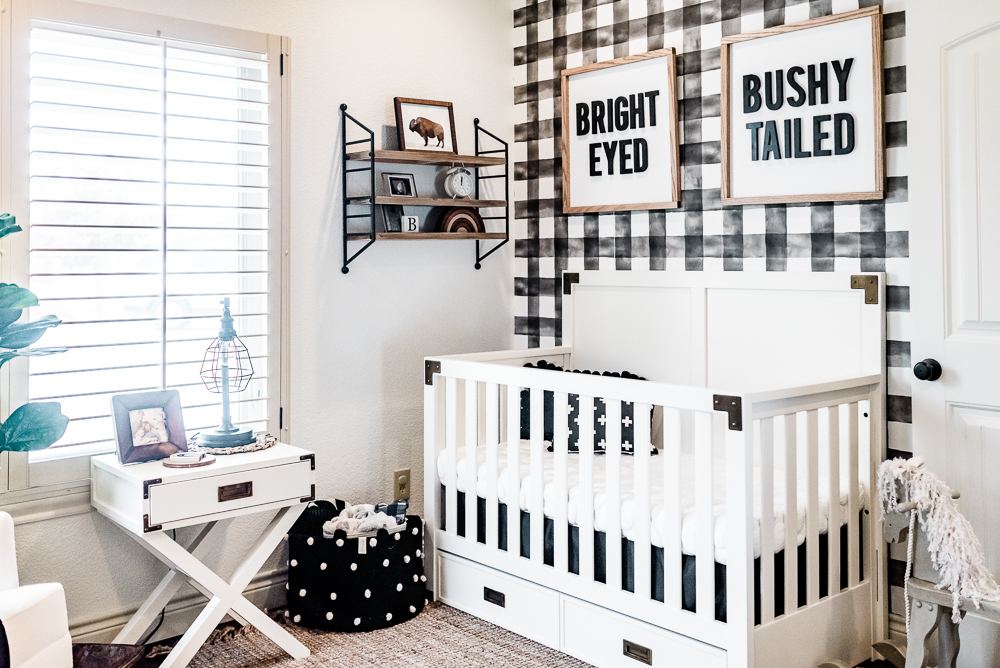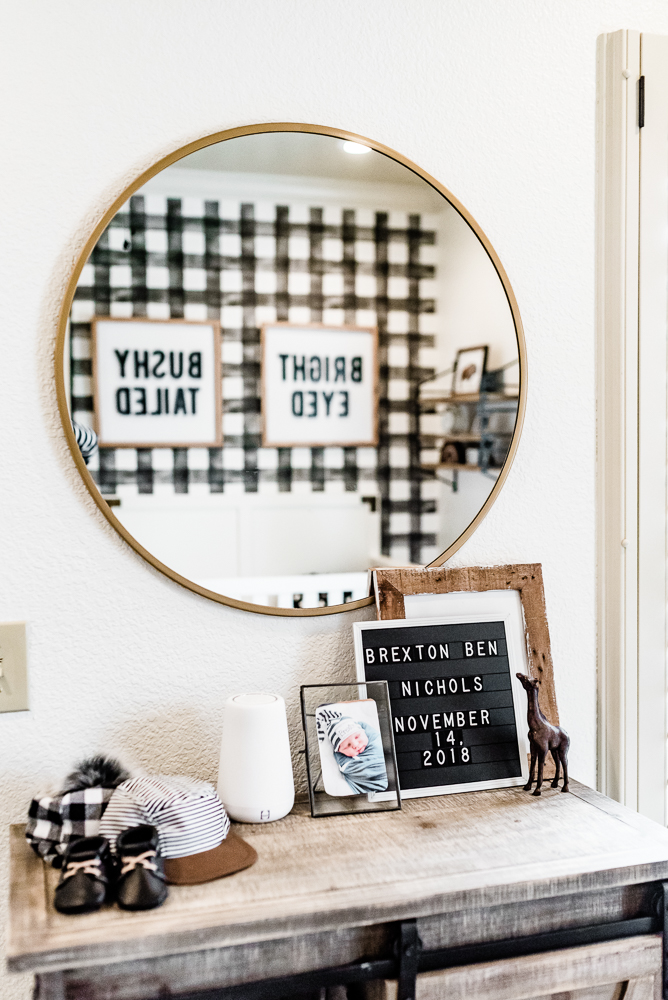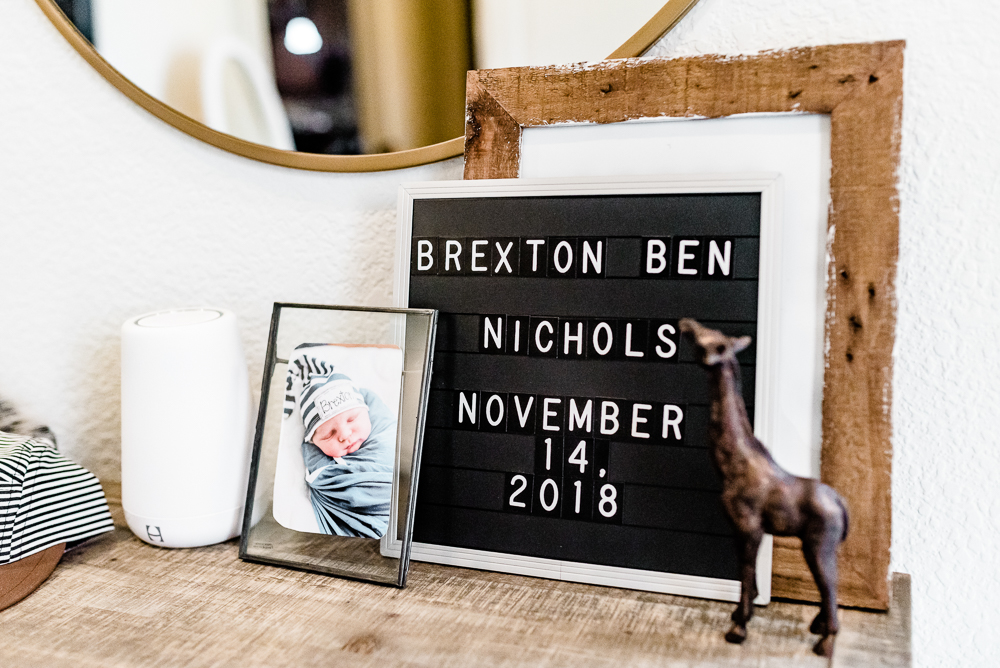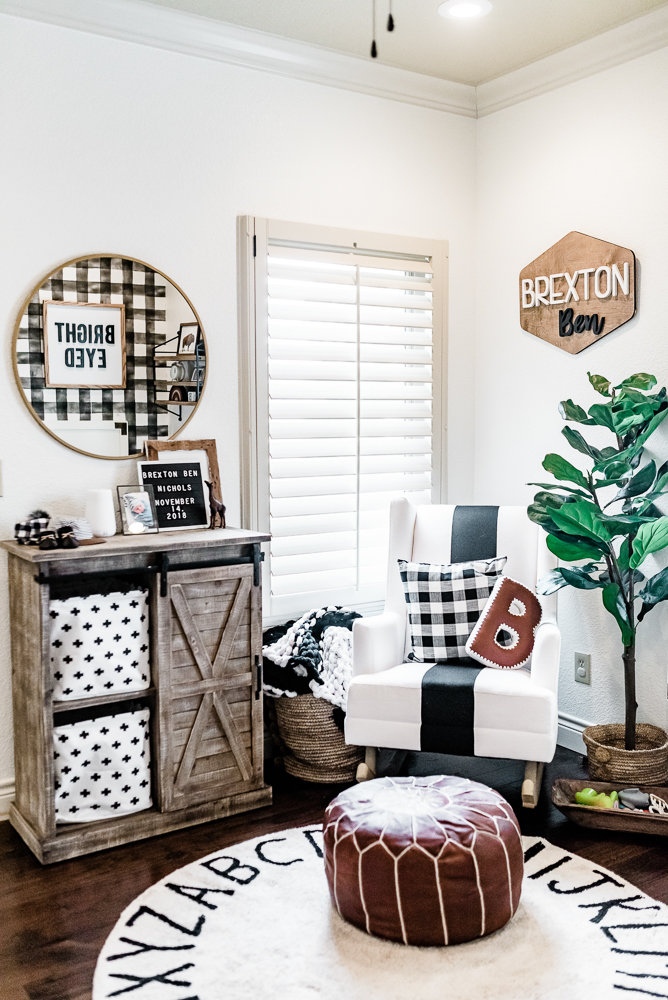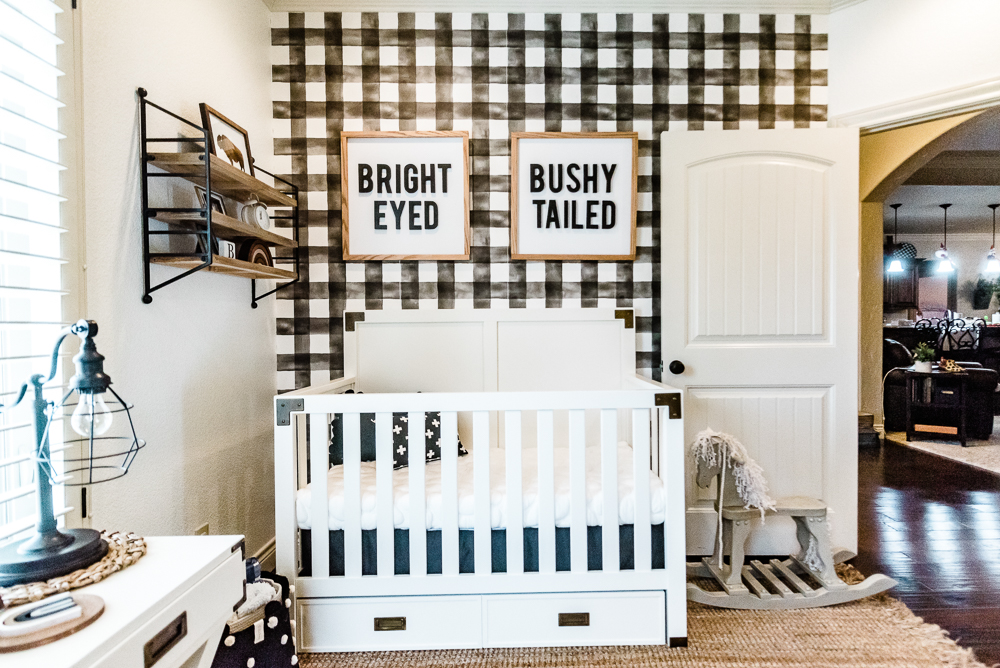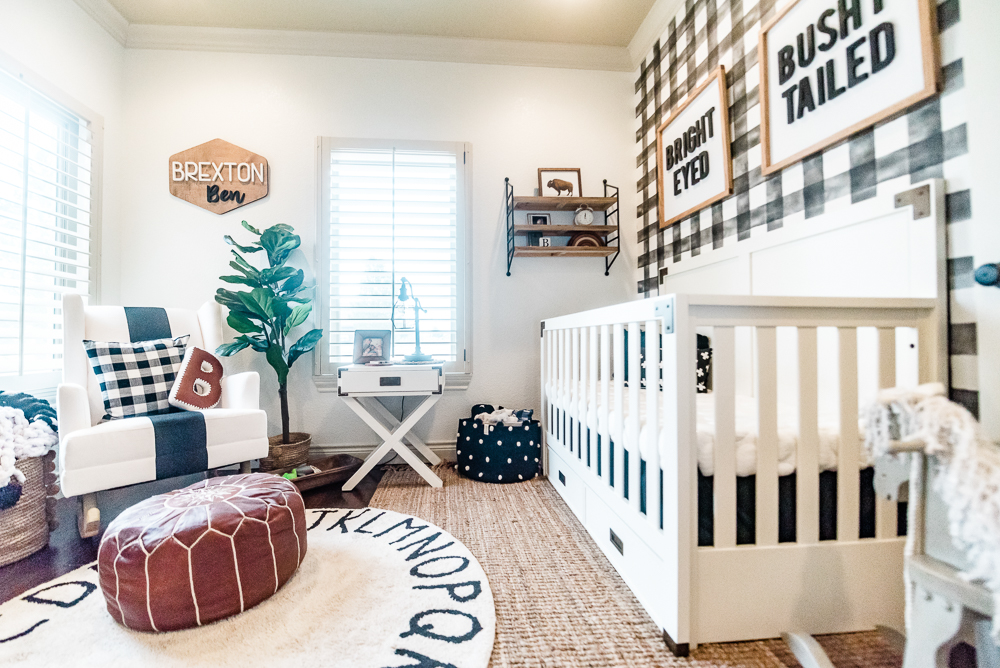 I couldn't love how it turned out more!! It started as such a small empty space and came together so nicely! I'm pretty proud of it and also SUPER proud to be featured on Project Nursery, one of my very favorite websites! Head over to the post to check it out!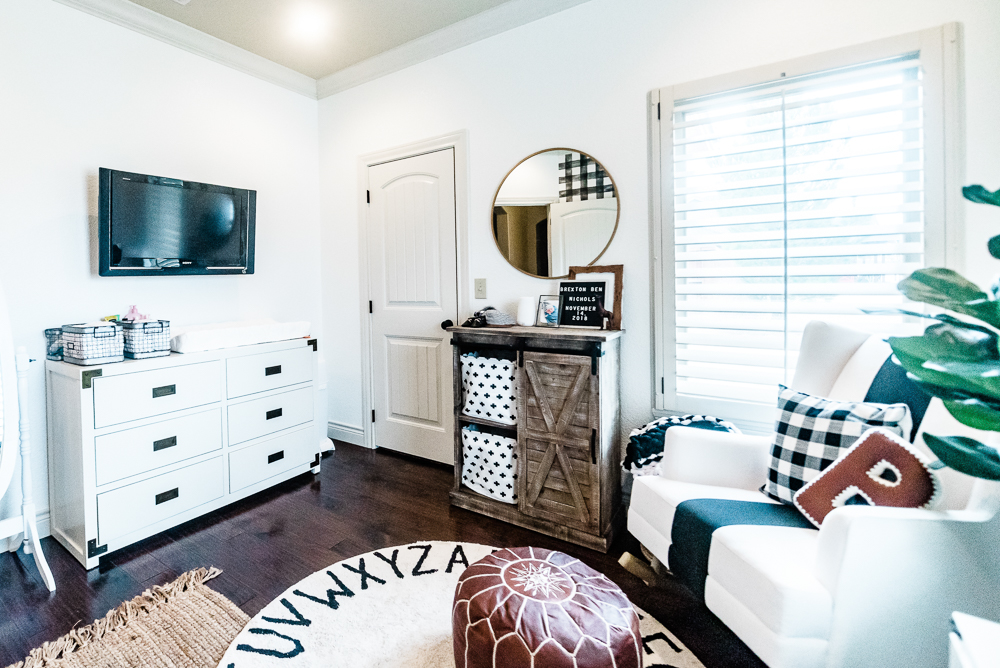 Images by Lissa Anglin Photography



Other Sources
Wallpaper – Home Depot
Mattress – Nook Sleep
Changing Pad – Nook Sleep
Rocker – Pottery Barn
Fiddle Leaf Fig Tree 5 Ft – QVC
Leather Pouf – One Kings Lane
Farmhouse Cabinet – Hobby Lobby
Circle Mirror – Target
Crib Skirt – Amazon
Ubbi Diaper Pail – Amazon
Woven Pom Pom Storage Baskets – Pottery Barn
Nursing Pillow – Nook Sleep
Washable Storage Baskets – Lorena Canals
Crib Pillows (will be removed before he sleeps there) – Project Nursery
Sound Machine – Hatch Baby
Wooden Shelves – Hobby Lobby
Gingham Pillow – Amazon
Jute Rug (8×10) – NuLoom
Letter Board – Letter Folk Co
Frames – Anthropologie
Clock – Anthropologie
Throw Blanket – Anthropologie