Now that we're finally moved in to the new house and settled, I am getting into a routine again and feeling so good about it! I had been craving routine since we got back from Paris in September and life has just been crazy since! I can't wait to just do nothing…soon, I hope! 😉
This is such a crazy season for everyone, and I am just praying we can all slow down enough to enjoy the holidays and really be present! I know this is something that I need to work on and having a routine really helps me be more productive!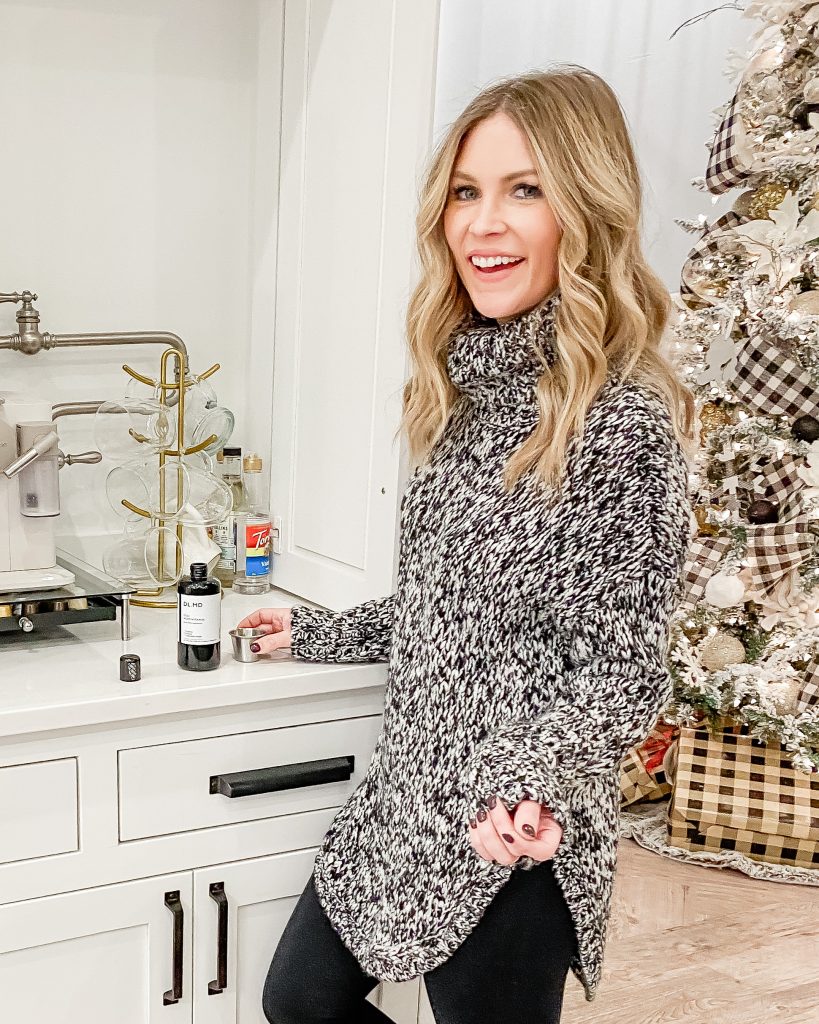 I wanted to share my morning routine with yall and share something I've incorporated since we moved! I have been feeling so much better since starting DL.MD and know that routine + healthy choices are really a great option if you want to make a small change for the better in yourself. I usually start my day right when the kids wake up. I wish I was one of those people that got up before everyone else and got in my quiet time before everyone else woke up, but to be honest, I don't function early in the mornings! I would much rather stay up late to get things done! So, Brexton (or whichever child wakes up first) is generally my alarm clock!
Brexton is usually up between 6:30-7:30am. My alarm goes off to wake Laikyn up for school at 6:45 and she needs to be up and out of bed by 7am to get to school on time! I am still nursing, so I usually feed him and then start our day when he's ready to get up! I make the kids' breakfast simultaneously while making my (first) cup of coffee. If you know me at all, you know I'm a HUGE coffee lover so I have several cups throughout the day. I've been taking a new supplement called DL.MD first thing in the morning while my coffee is making. It's sitting right next to my coffee so I don't forget it, and it has made the biggest difference in my energy level and general health! I have also noticed that my hair is growing like CRAZY! Which is so good…so so good as postpartum hair loss was not easy on me!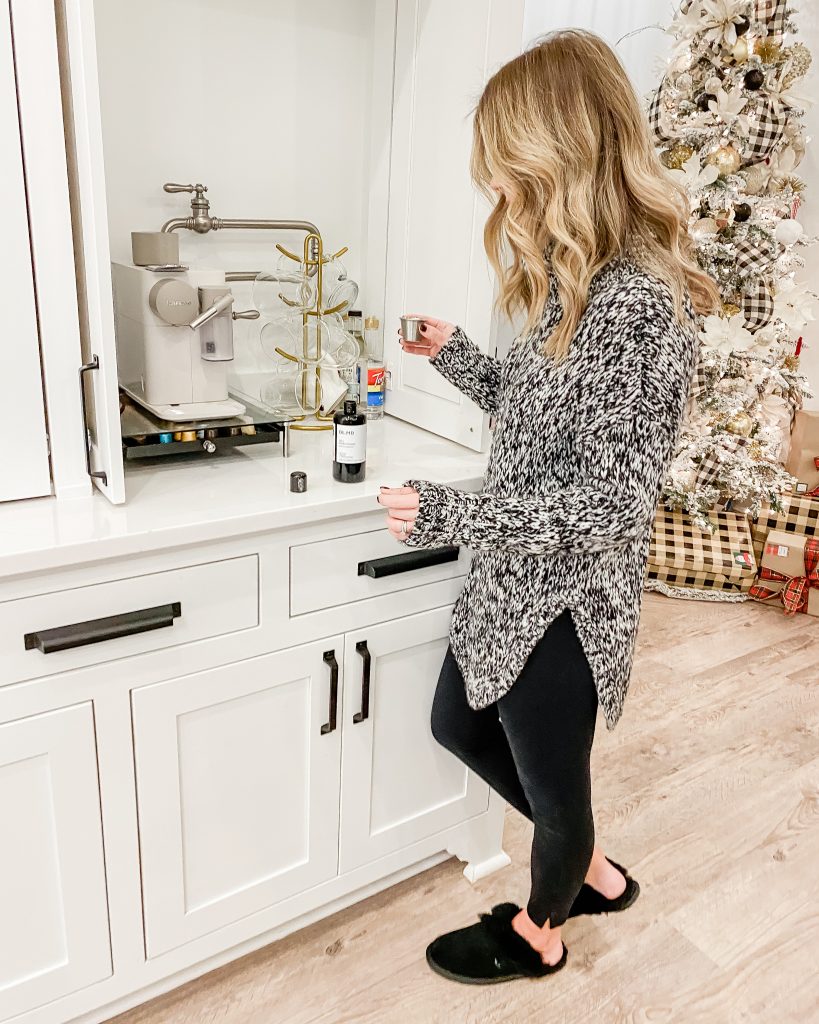 Something I really like about DL.MD that makes it easy to take is that it's a simple liquid (that doesn't taste terrible) and only 1 tsp daily. It has clean ingredients and is safe lab tested for the whole family (even kids over 4). It also bypasses the stomach which makes it easy to take during the day and why I have stopped taking many vitamins because of the way they make my stomach feel. I'm definitely going to keep taking it!
I am the absolute worst at taking vitamins! Gummy and pill ones are the worst because they upset my stomach! So what makes DL.MD different? It's proven that you absorb 98% of the nutrients from DL.MD, compared to 3-20% nutrient absorption from gummies and pills. It works directly and immediately on your body without upsetting your stomach. DL.MD is created by Dr. L, who is a medical doctor. She got tired of taking 15 different supplements a day, so she formulated a multivitamin that has the 13 essential vitamins your body needs with 5 minerals and 1 bioflavonoid for your body to most effectively use the vitamins. DL.MD is all that you need, nothing that you don't and is only 1 teaspoon a day! Anyway, it's been great for me. I feel like I've noticed myself having more energy and focus / alertness during the day and much better sleep at night (also incorporated a weighted blanket to help sleep, too). The biggest part I've noticed is my hair! It's crazy the amount of growth I'm experiencing since starting on DL.MD.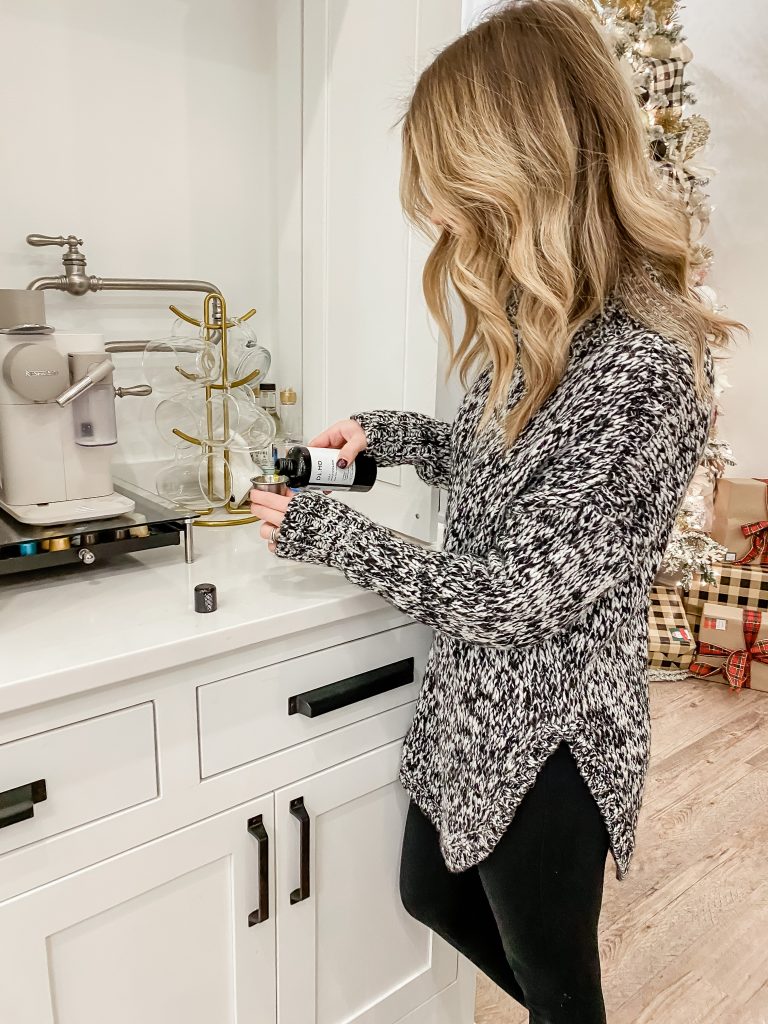 If interested in purchasing, you can find DL.MD on Sephora website for $45!
After coffee & breakfast for the kiddos, I get the girls (Lennie goes to school on M/W/F) ready for school and out the door by 7:45 to make it there on time. Brett is in his busy season so I'm basically making it all work alone right now, and am definitely looking forward to having him back in the mornings. He will take them to school whenever he can! It's a huge help! Lennyn has dance on Tuesdays and I leave Brexton with a sitter because he's a nightmare to contain in a tiny waiting room for dance. Then on M/W/F I come home with B and we do our daily stuff! He usually goes down for nap around 9 and will sleep until 11:30-12. I catch up on emails, work for the day, phone calls, laundry, more coffee, making beds, picking up toys, etc. Normal work from home mom stuff! I try to knock out as much work as I can while he sleeps because he is BUSYYYYY when awake.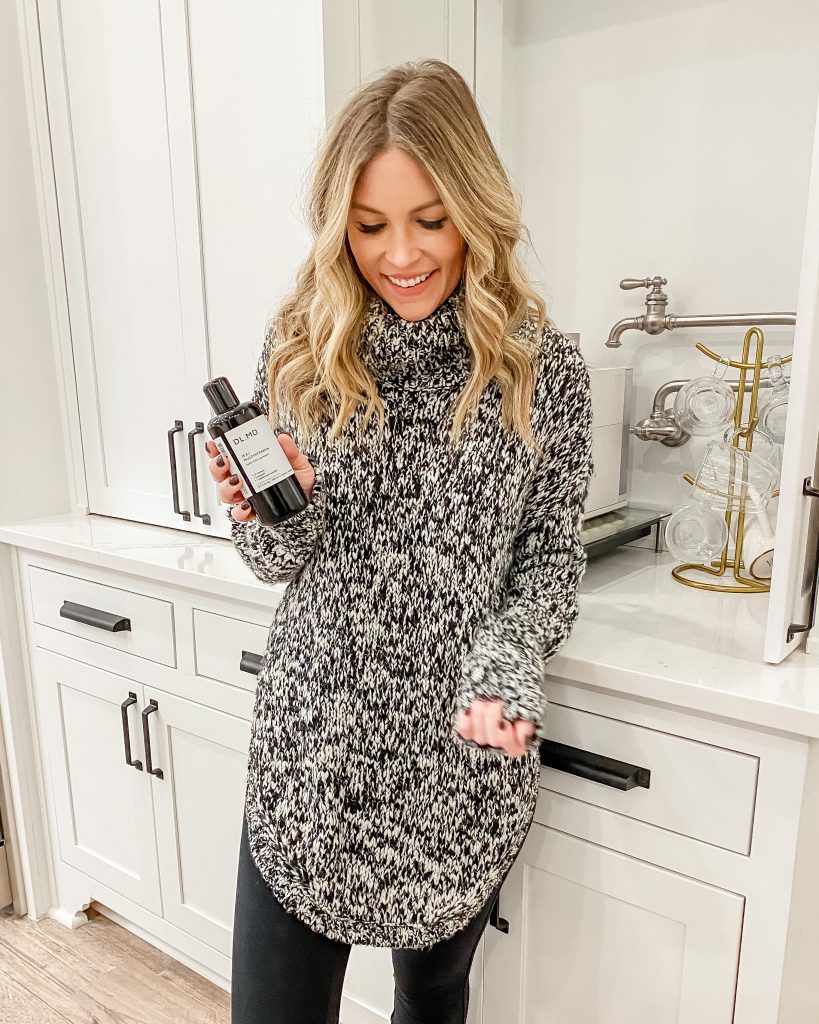 After lunch, I usually try to get in my workout (if I make it to one that day), finish work, shower, film try ons, organize orders/returns, more emails, more phone calls, sign contracts, return analytics, etc. Then I head to pick up the girls at 3:20. The days basically FLY by. At least 3 days a week, we have after school activities so I'm just constantly busy and need all the energy!
It's so hard to balance mom/work/home life and especially hard when all of those are the same thing. I'm still working on a good balance and it's a daily struggle, but having routine is so key for me. I strive for structure and routine. Don't get me wrong, I love lazy days at home and also love traveling, but having a good balance for those is a must!
What does your morning routine look like? Do you workout early in the mornings? Are you an early bird or a night owl? Also let me know if you end up trying the DL.MD. I'm actually obsessed with it. I can't wait to hear your thoughts! I'm giving away a bottle on my IG today! Head over to enter!

Today's post is sponsored by DL.MD. All content and opinions are that of my own!