I am so excited to finally share Lennyn's big girl room reveal today! Over the past couple weeks, I have been sharing some previews on my Instagram stories and yall have been patiently waiting for the blog post with all sources.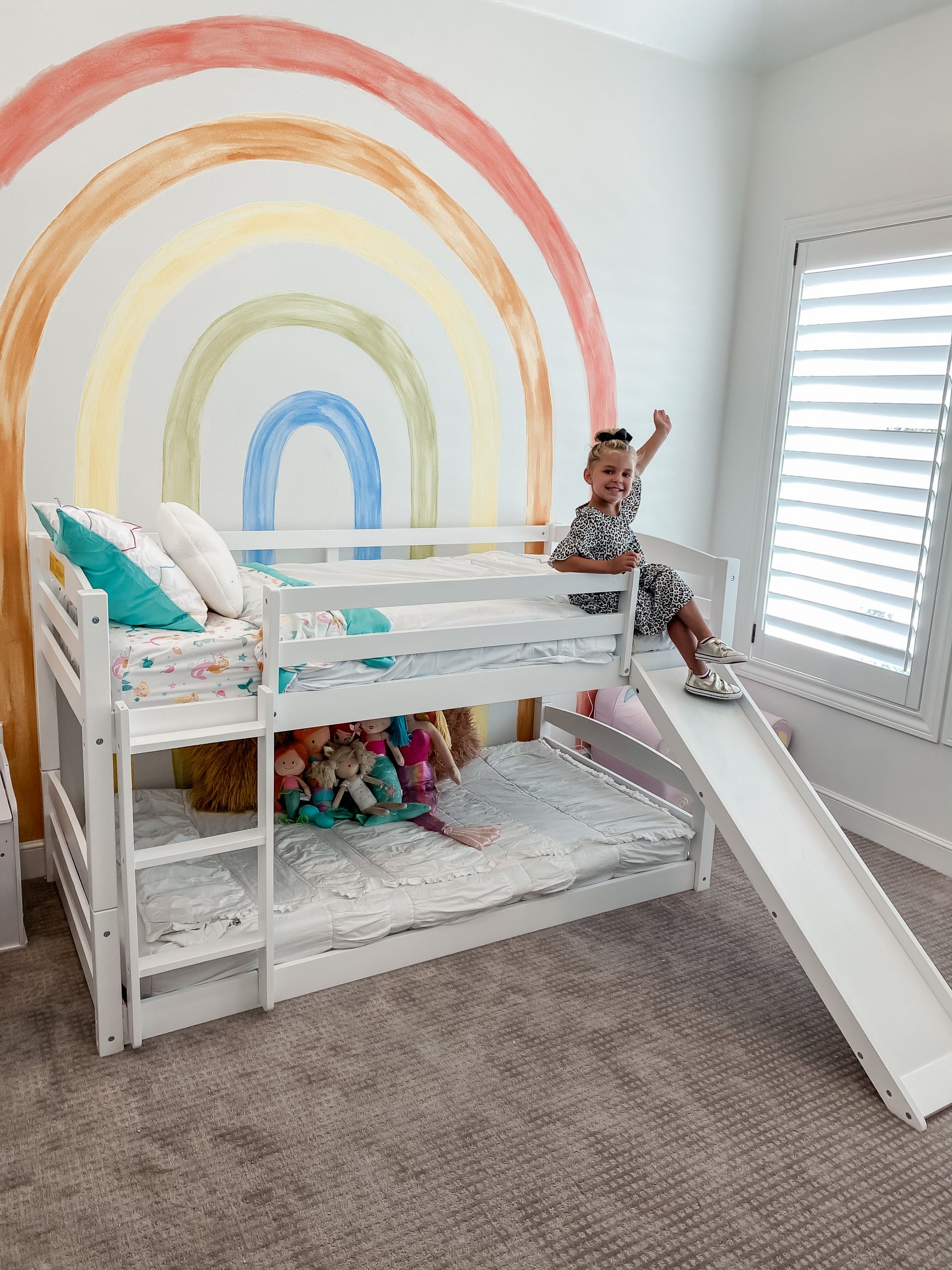 Lennyn's room has been a long time coming. We finished our custom home build about a year ago and to be honest, we have been putting a few rooms off. Life gets so busy and the kid's rooms have been the last to get done. My good friend Lissa painted the beautiful rainbow mural in Lennie's room. This is definitely the focal point and inspiration behind styling her big girl room!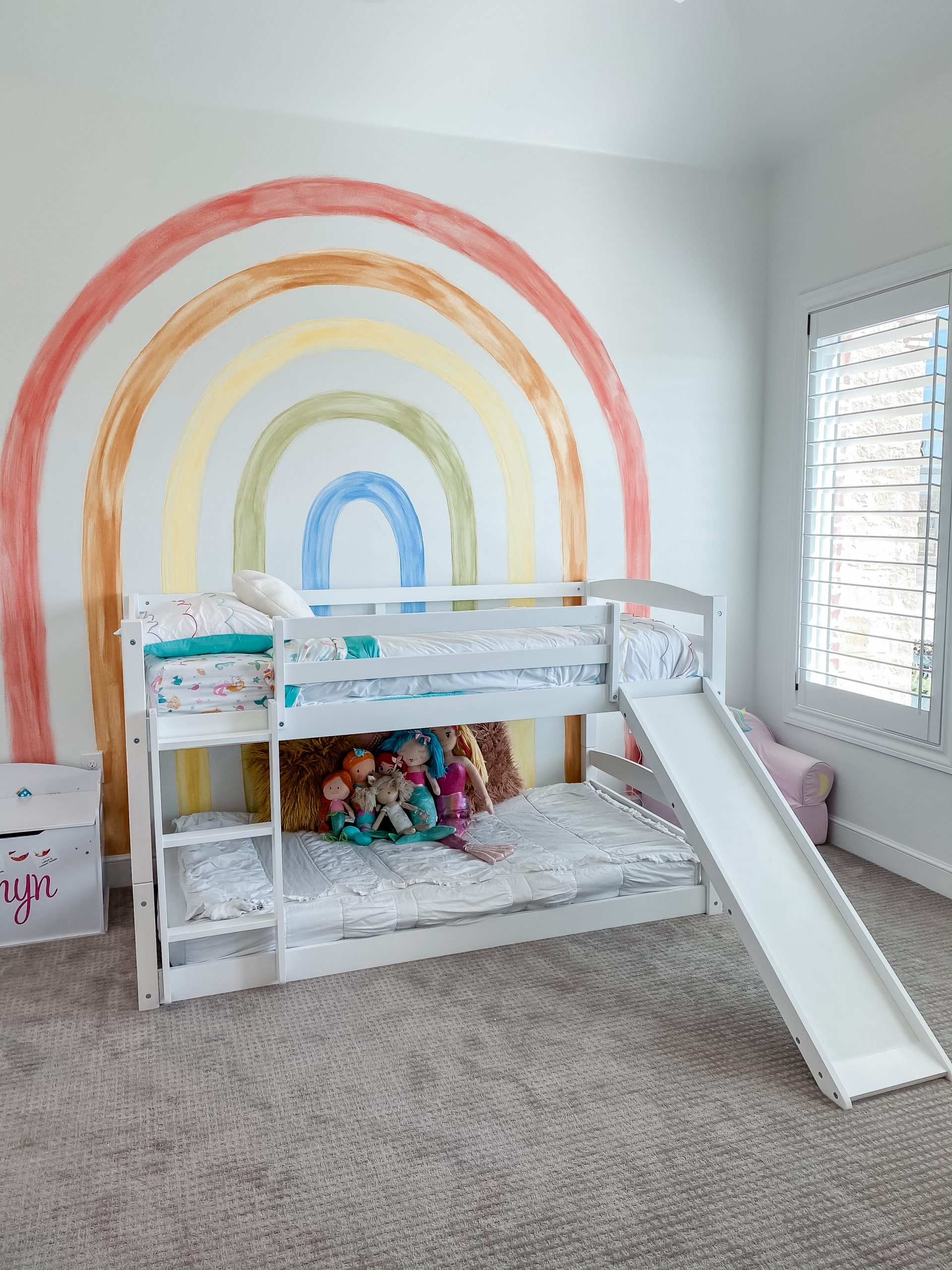 Lennyn has been begging for a big girl room with big girl furniture. She is also at the age where she wants to add her own personal style to her space! When we decided to finally start her room, I knew that Walmart would be the perfect place to find everything we need to create the big girl room of her dreams! Walmart has the best variety of affordable and quality bedroom furniture, bedding, decor, and accessories. It's a one stop shop for all your home needs!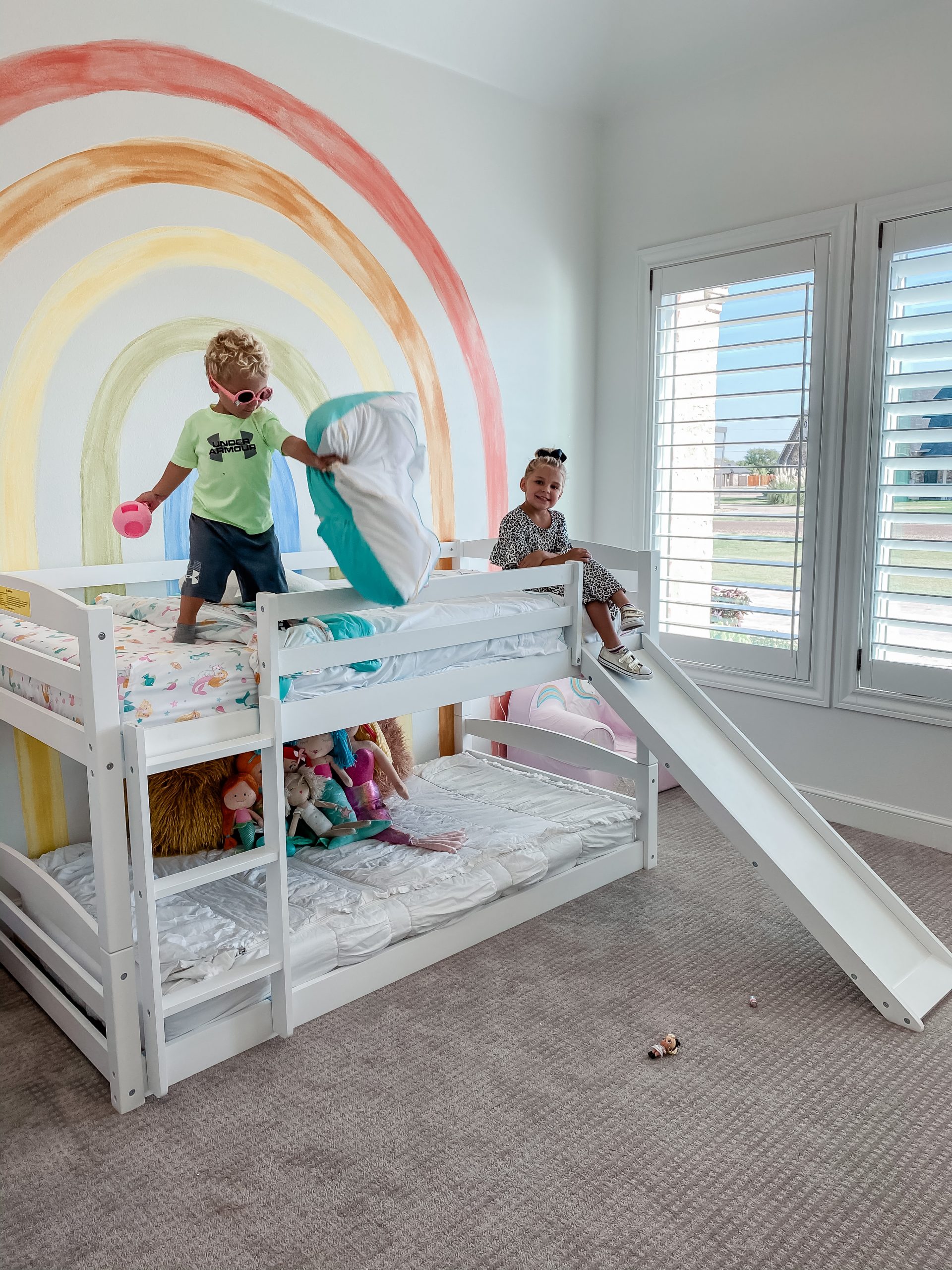 Lennyn has been wanting a bunk bed so that was our first find! I mean aren't bunk beds every kid's dream! We found the most fun bunk bed too! It has a ladder and a slide to get down! It has quickly become the kids' favorite place to hangout. To go along with the rainbow theme, I found the cutest rainbow comforter set! I love the scallop detail on the comforter and matching shams! To dress up the bed a bit and add some fun and dreamy accessories, we included this cute cloud pillow, mermaid pillow, knot ball pillow, and decorative chevron pillow! Walmart has so many bunk bed and loft bed options. You can check them all out HERE.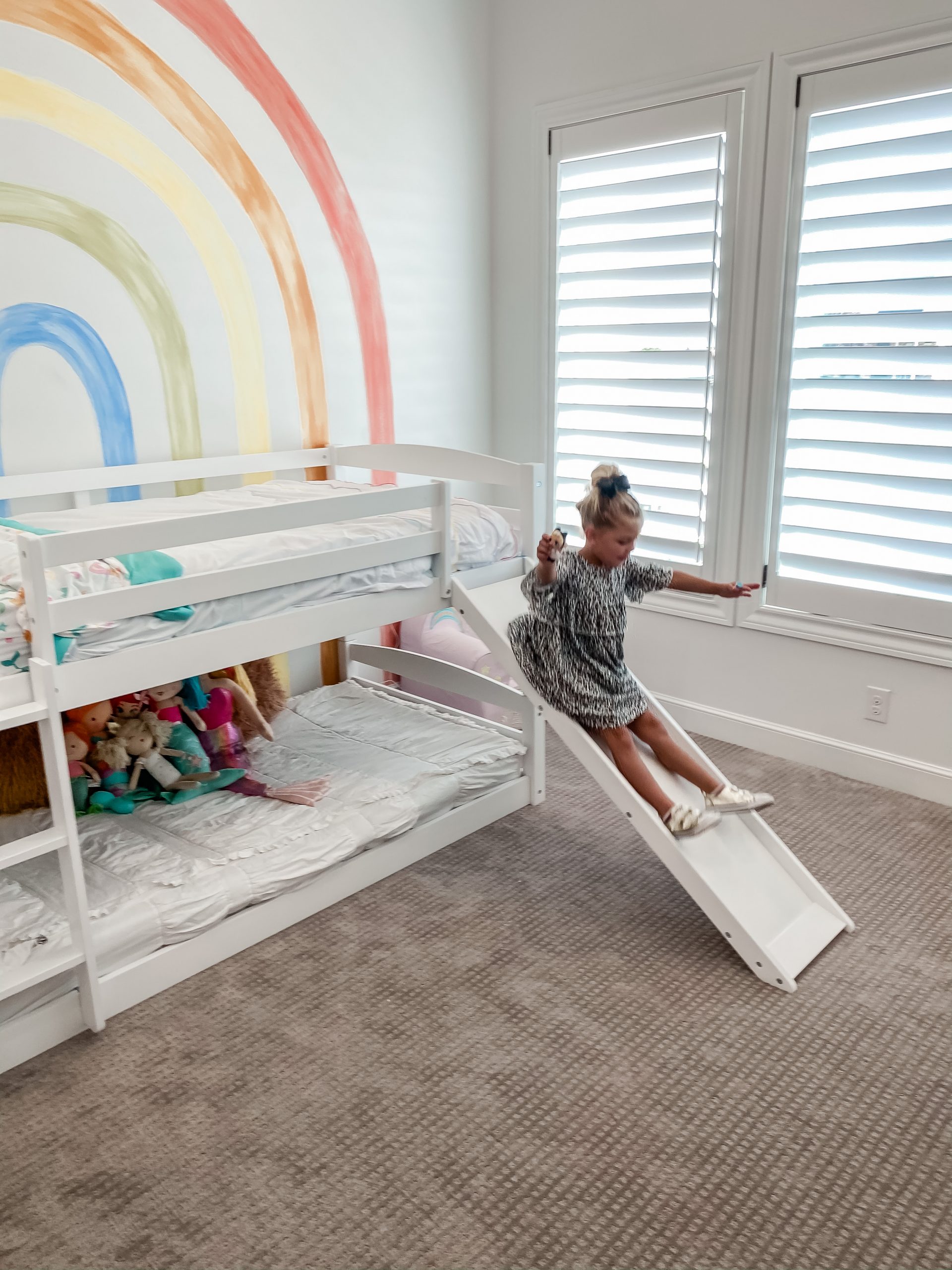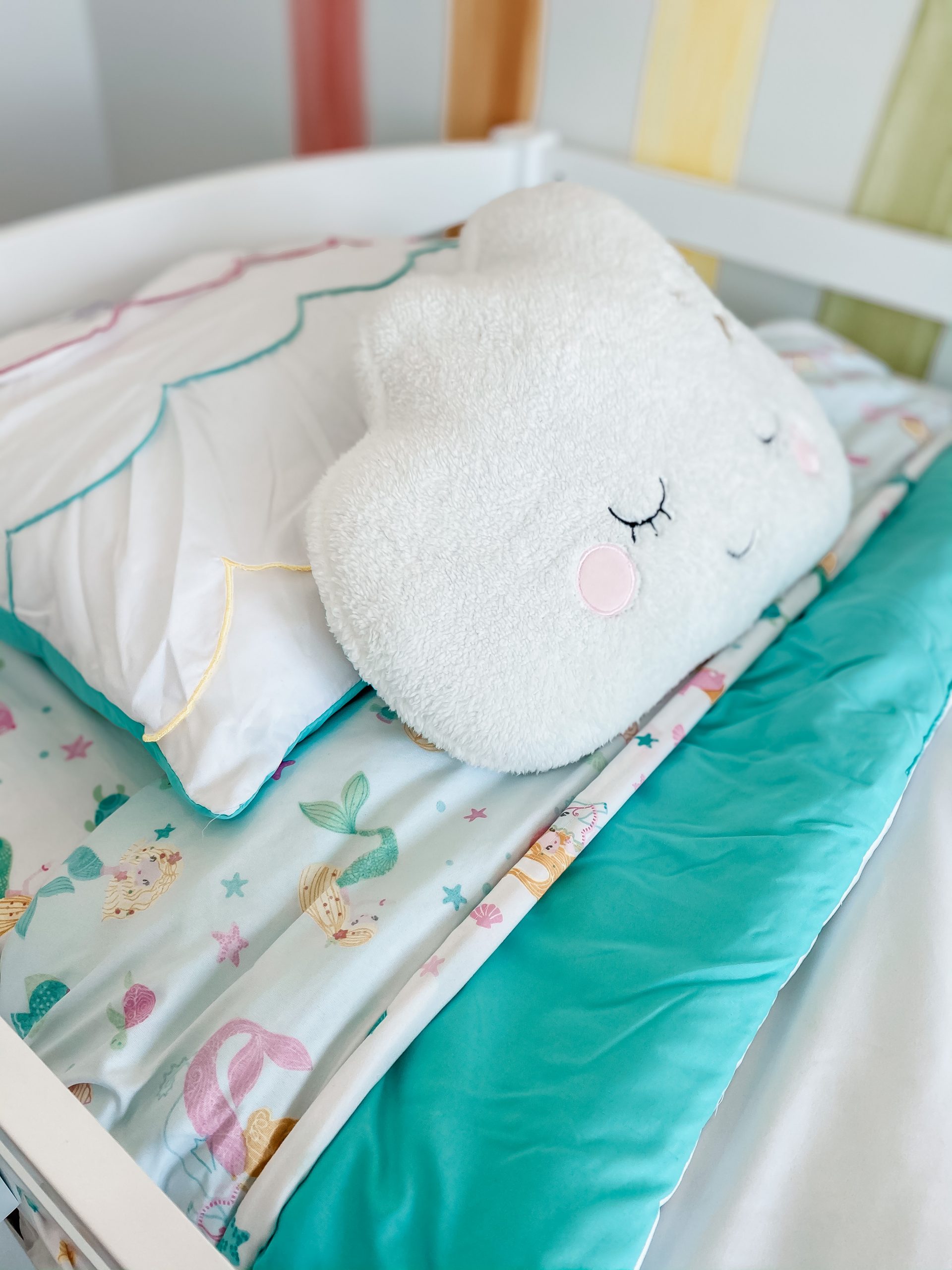 Rainbow comforter / cloud pillow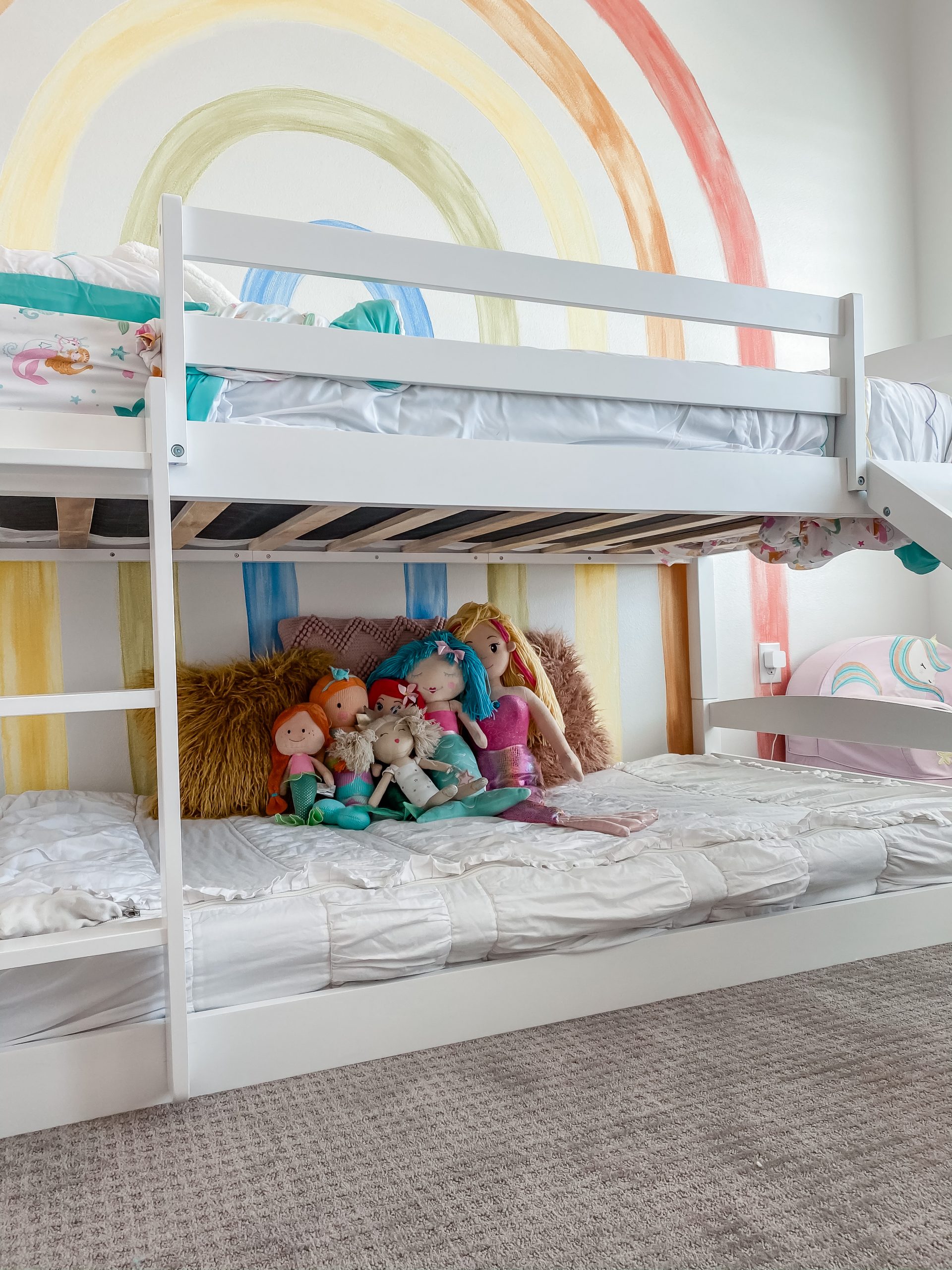 Kids' rooms can easily become cluttered with all the toys, stuffed animals, and clothes so I wanted to make sure we had plenty of storage options. I also knew that Lennyn loves to display her beloved dolls, stuffed animals, art projects, and books so I bought this beautiful 4 shelf bookcase. I love the style and oak finish. I also got these round storage baskets to store her toys and hide away the clutter! This little space has become her reading nook and is perfect for some quiet time!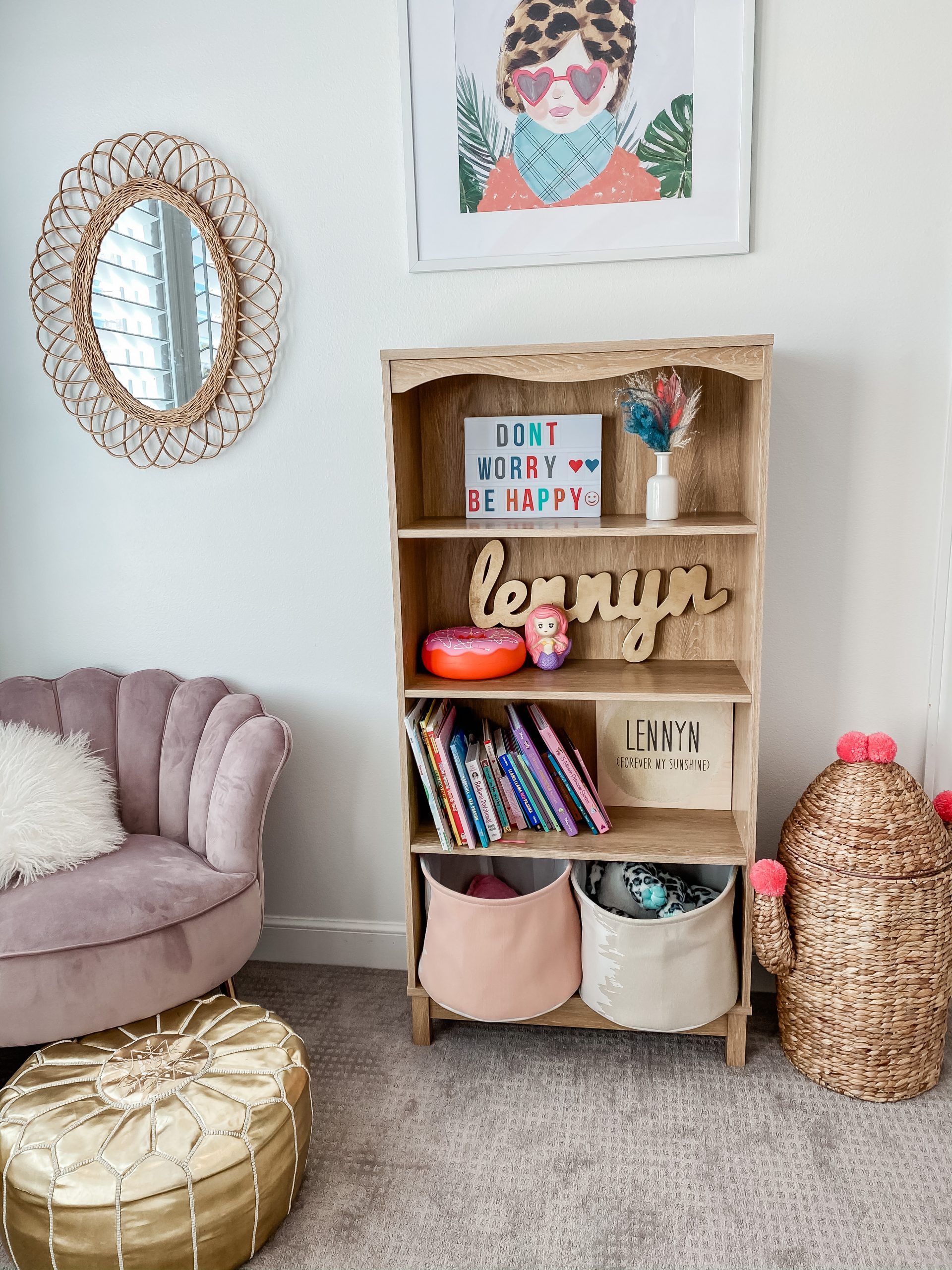 Shelf / storage basket / mirror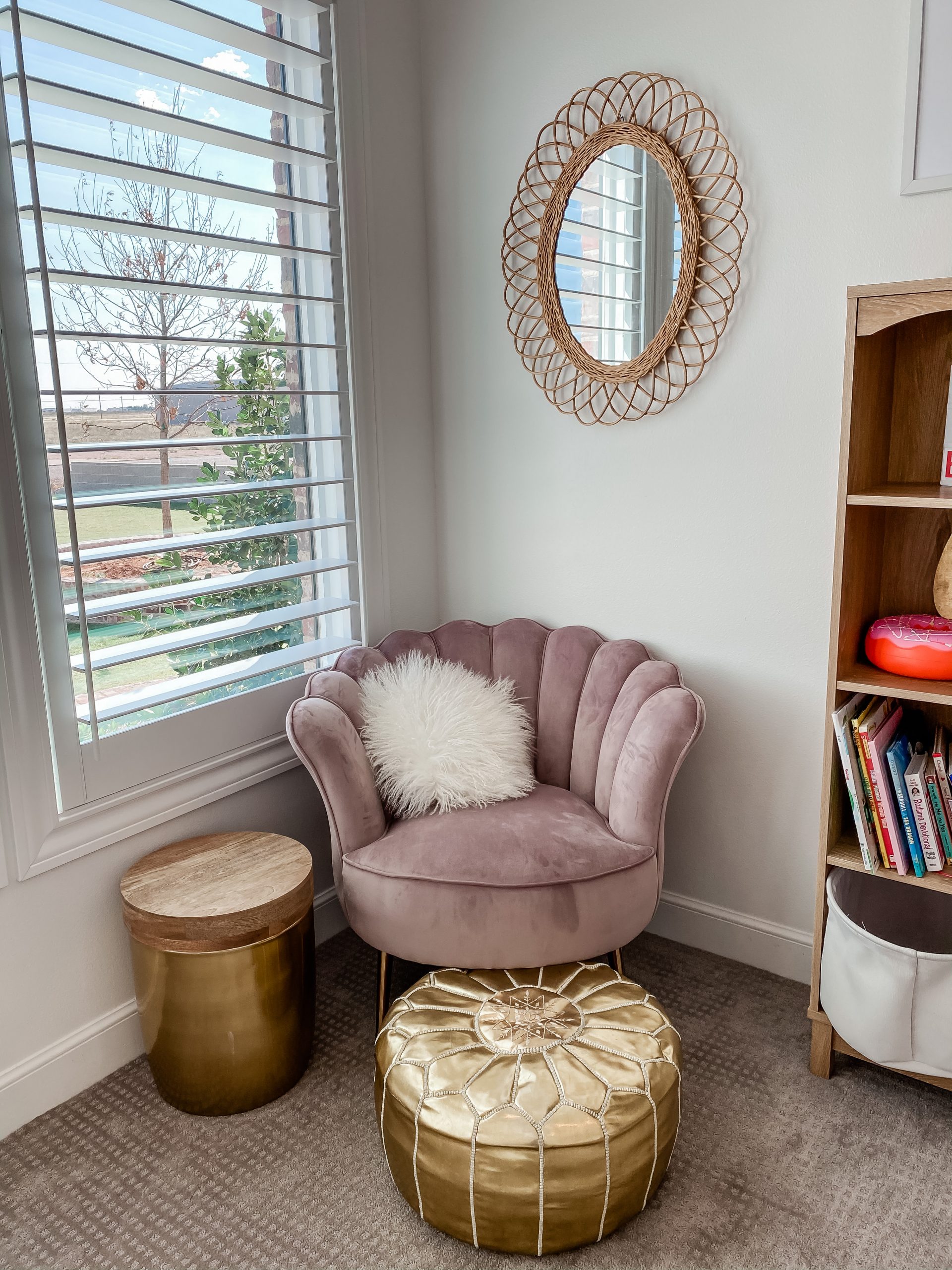 Lennyn really wanted to add her special style to her room so I Iet her pick out some fun art work. Just like her mama, she is a leopard lover and we found this cute leopard print art piece. It's from Drew Barrymore's new kids line at Walmart which is so fun and cute!! We also found this rattan mirror that adds a special touch to the room.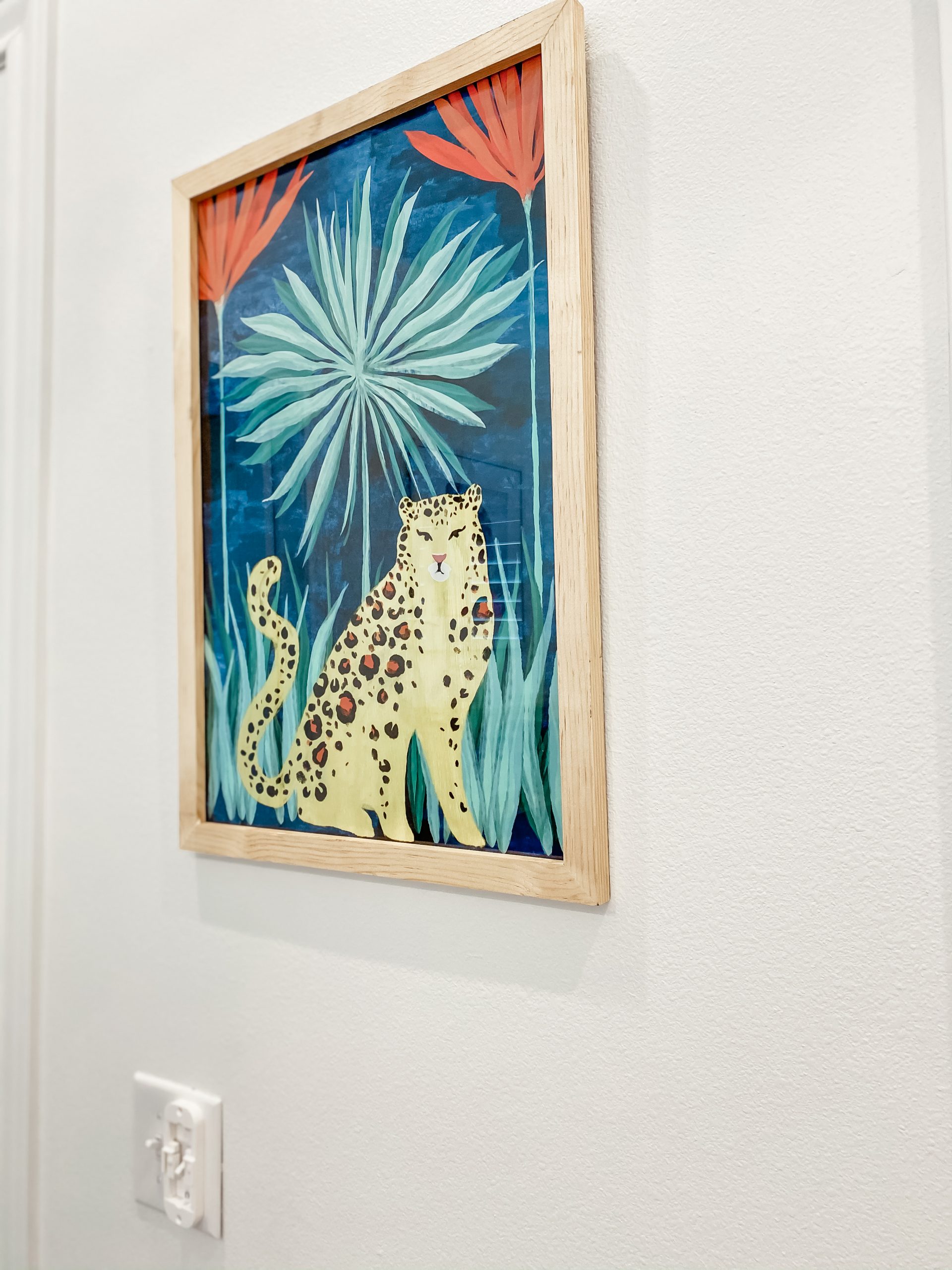 I absolutely love how Lennyn's big girl room came together! I also love that she got to choose some pieces from Walmart that are her own special style and look! This room is so fun and creative! I know that it will inspire tons of imagination and fun for the next few years!! Now stop growing Lennie!! Mama's not ready for a preteen room any time soon!! I linked everything from Lennyn's room below! I hope this helps to inspire some decorating for your own little ones!
Thank you to Walmart for sponsoring today's post! All content and opinions are always that of my own!