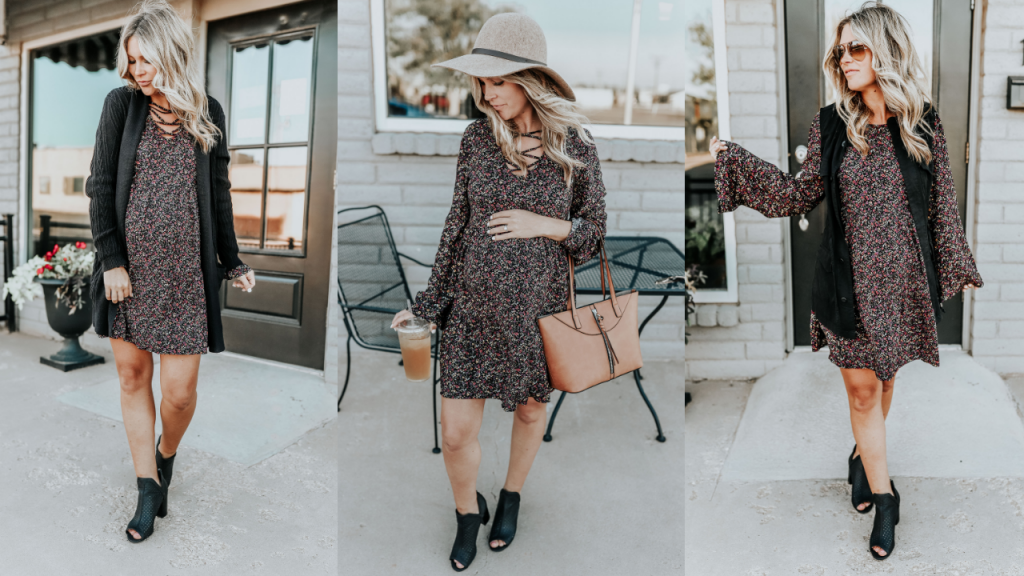 Happy Wednesday, friends! We're back from our babymoon and now I've got all the fall feels! I loved spending time with my hubby in the Bahamas, but it was really nice to come back to cool, crisp evenings and mornings in West Texas! Y'all know I love a good fall floral, so I wanted to share this dress styled 3 different ways!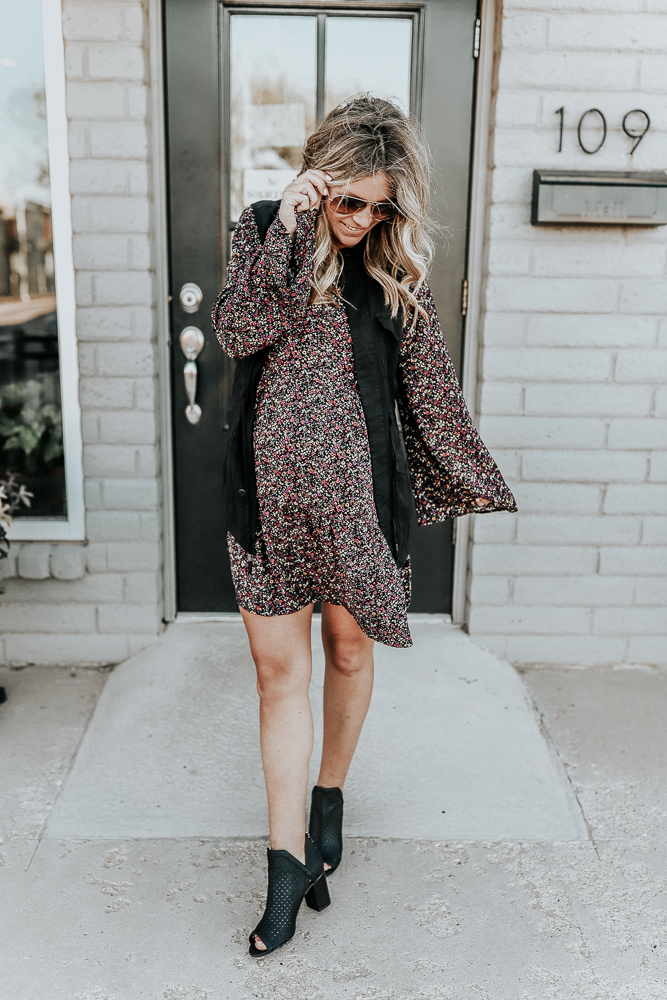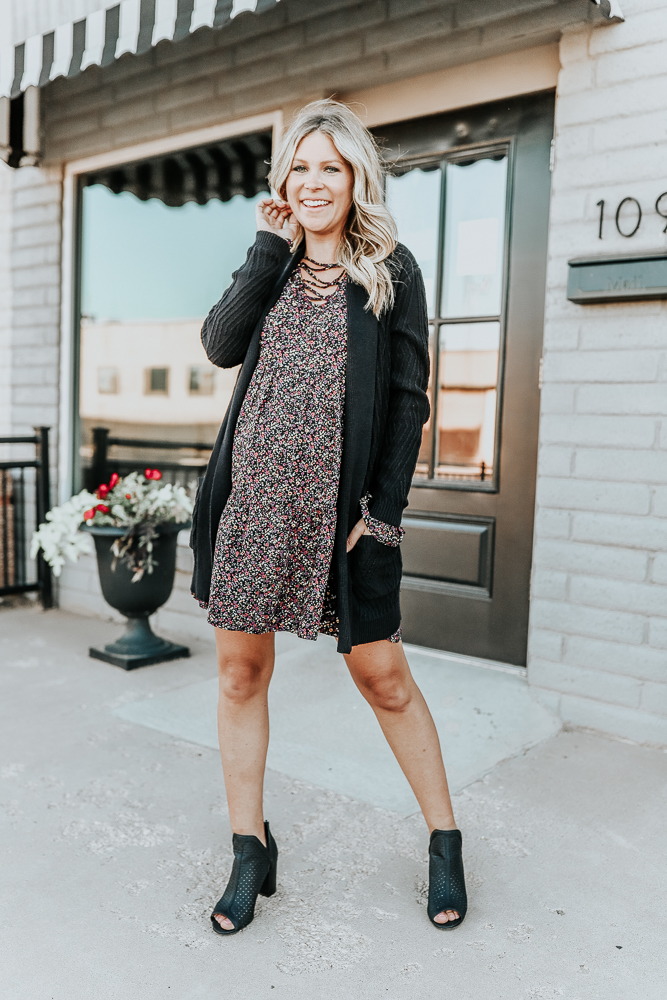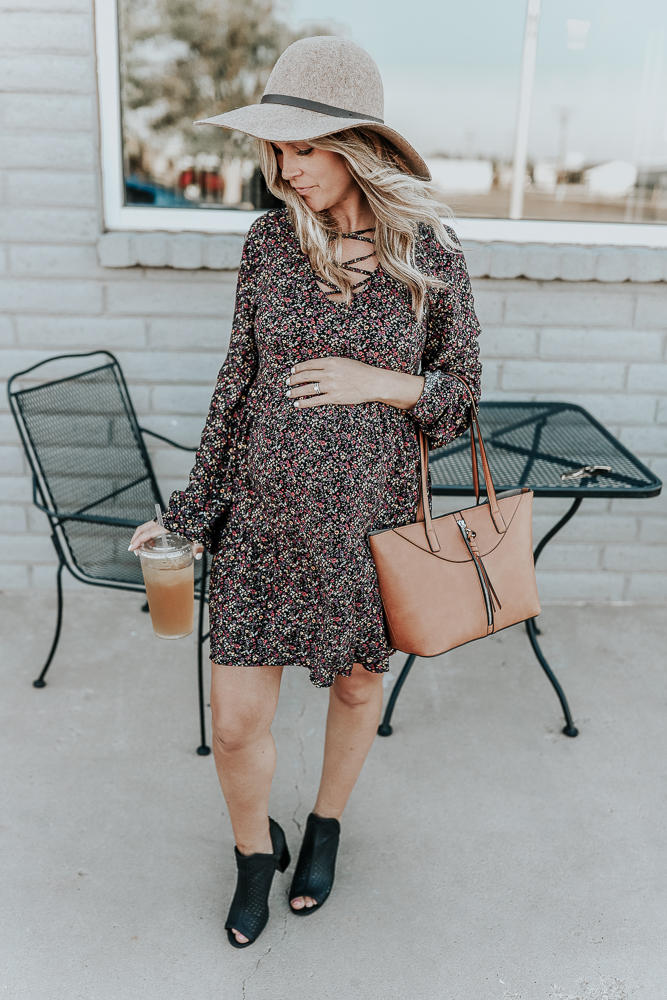 dress // cargo vest // shoes // cardigan // bag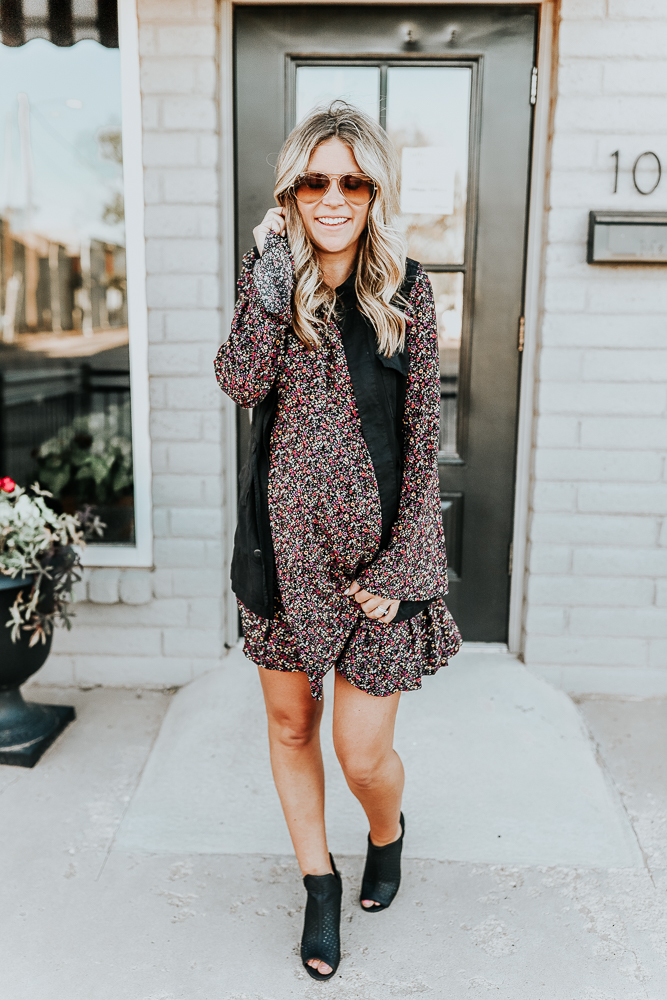 JCPenney has been one of my go-to's lately when trying to find easy trends at great prices! I am so excited to share this look in partnership with them today and share about an amazing sale going on! I found so many good things that I couldn't wait to tell you girls about! The best part is that they are ALL on sale, ALL bump/maternity friendly and most of them are even nursing friendly for after the baby!
I know most of you girls aren't pregnant right now, so these are all non-maternity that would be super cute styled on ANY body! I love a good dress, and this one was like hitting the jackpot! It's comfortable, lightweight but still great quality and SO easy to style for the work place, a date night, brunch outfit or really just about anything!
Grab anything that I talk about today on sale for 60% off $100+ or 40% off $40+ with code GOSHOP25!
Offer is valid through 9/12.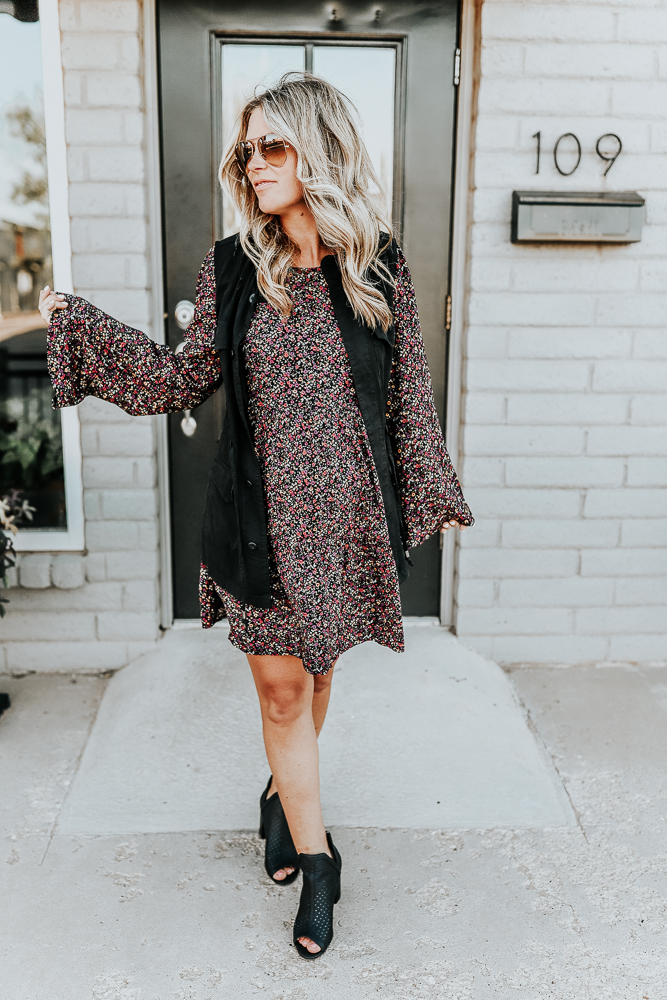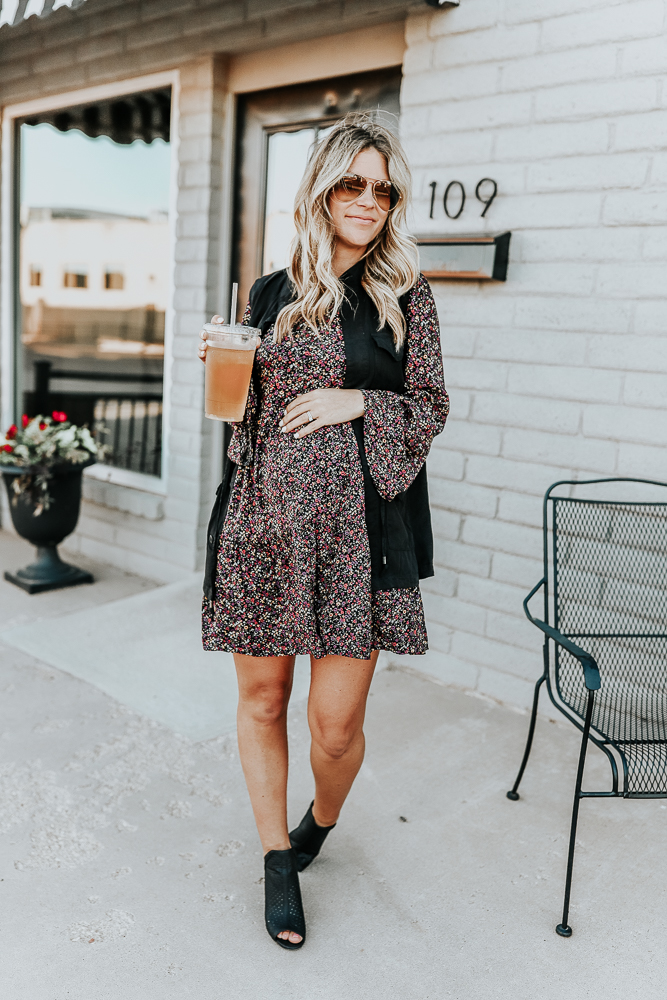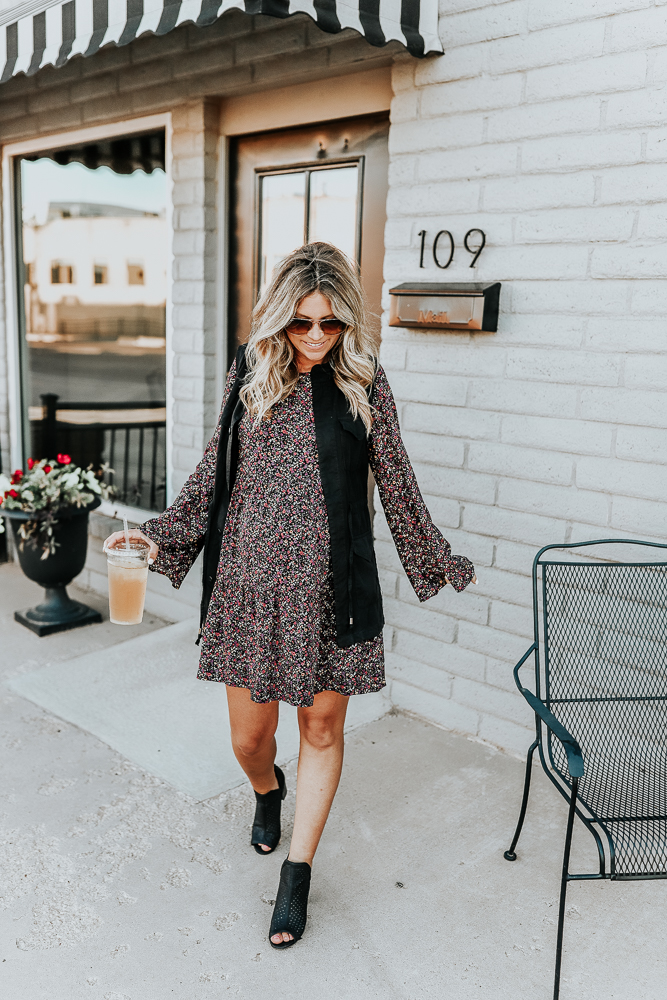 What are your go-tos for fall fashion? Do you have a good cargo vest and floral dress? These are staples for me and I highly recommend grabbing these while they're on sale! The cargo vest comes in 3 colors and runs true to size and the floral dress comes in 2 colors, also true to size. I love this dress because of the versatility and even by turning it around backwards can make it seem like a totally different dress! My husband was like…what are you doing but then was like ohhhh that's genius! 😉 HA!
I am also really loving these booties because they come in two different colors, are affordable and also are super comfortable! I actually have a more expensive pair that is similar and these prove to be more comfortable! I always shop from JCPenney online because I find it much easier than going into the store! You can order online and do same day pickup if you are needing something in a pinch!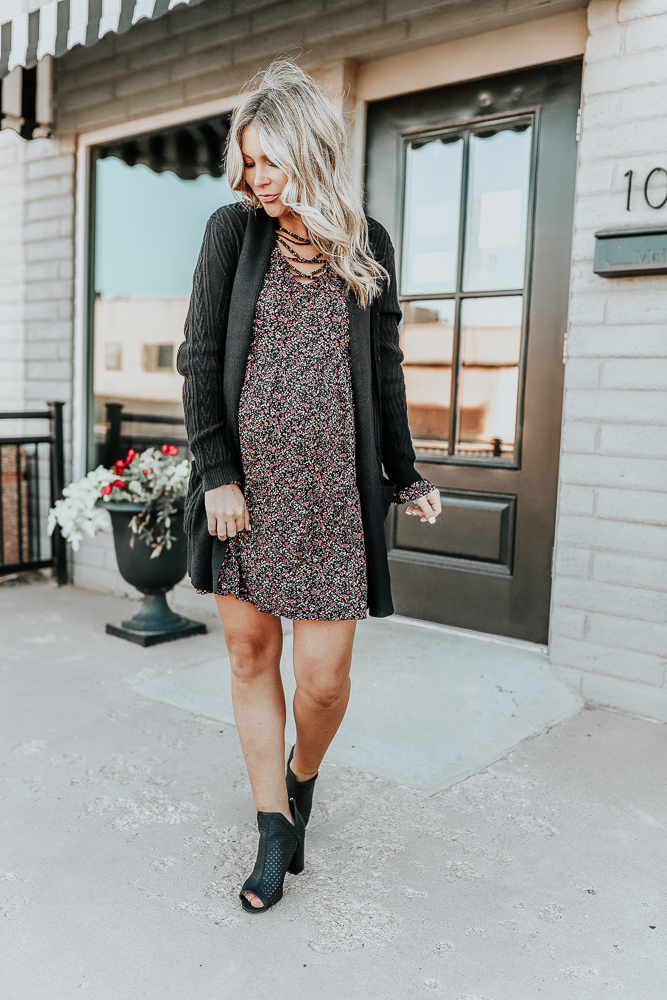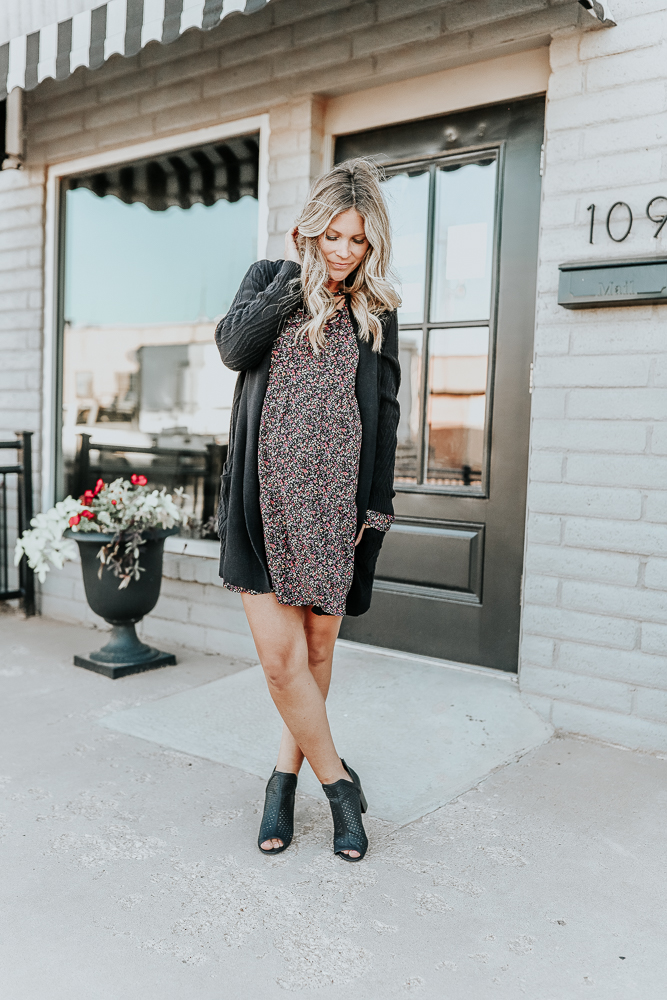 I found a few other things that are really great for transitioning into fall as well as maternity/nursing friendly! Everything I bought is linked in the tool below, and I'm also including a few that are in my cart right now since everything is on SUPER sale. I can't believe these amazing prices and can attest that the quality is so great! I'm obsessing over what I got!
JCPENNEY FALL FASHION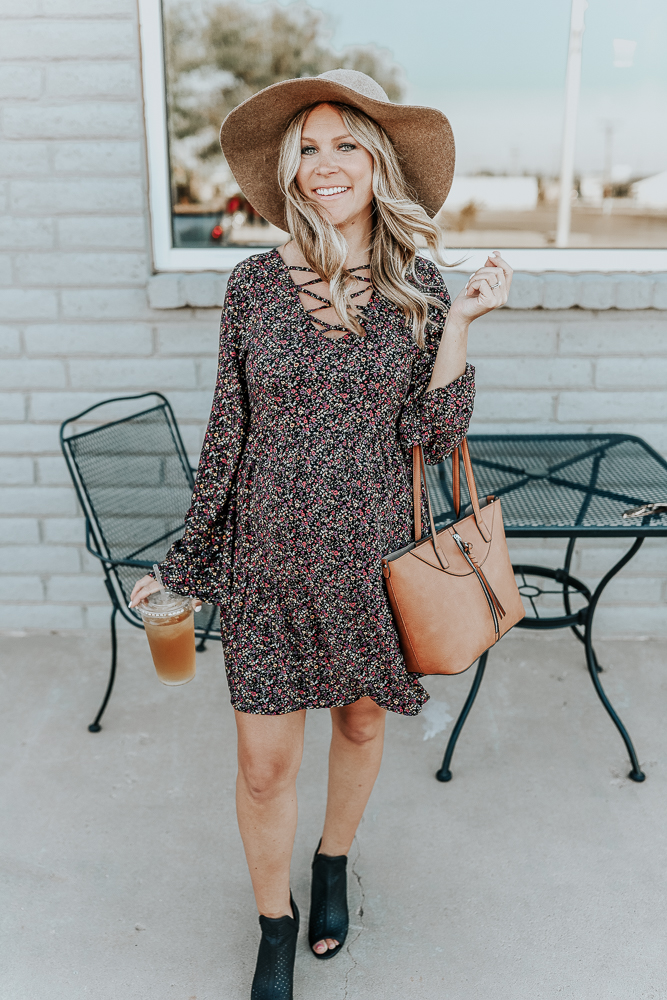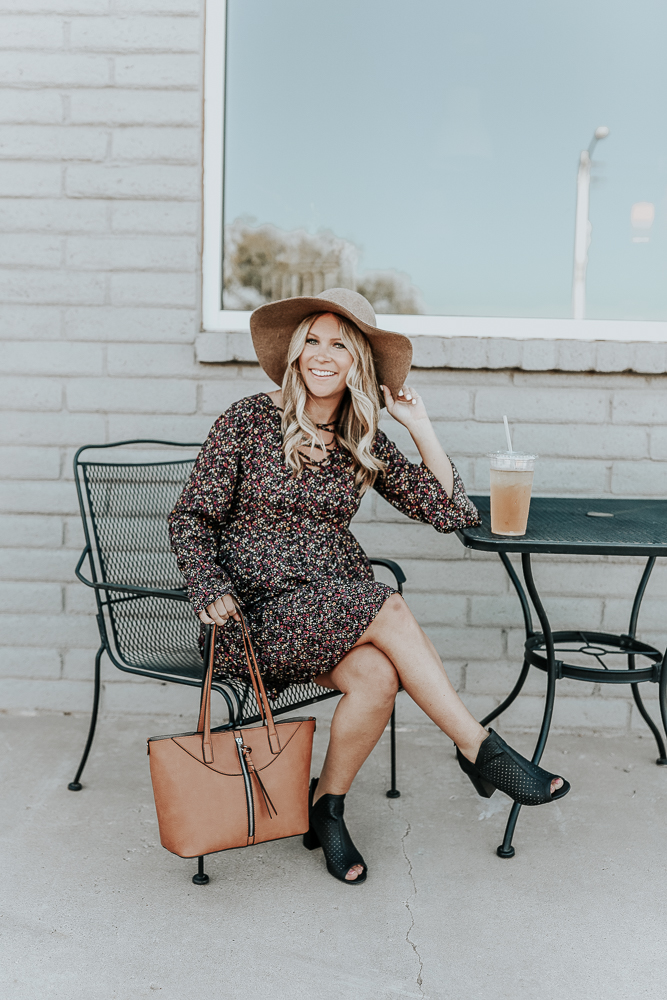 Let me know if you find anything you love from this post!! I can't rave enough about what I got; I really did hit the jackpot and I might be going back for a second round since it's all on sale now! YAY!
Hope you all have a great day and a great rest of the week! We've almost made it to the weekend! I think I can, I think I can…. 🙂

Thank you to JCPenney for sponsoring today's post! As always, I choose the items to share and always share my true opinions and content for all posts. Thank YOU for shopping through my links in which I earn a commission and for supporting brands that I choose to work with and love!