Hi friends! I am so excited to launch another 5 items into my Ashlee x Amaryllis Collection! I am so proud to be a resident designer now for Amaryllis and I love what I am doing with them. These five new arrivals for fall will elevate your style and will be a great addition to anything your have in your closet or any of my previous items in the line. Thank you so much for your continued support. I feel so blessed to be living out my dream! Happy Shopping y'all!
Use code ASHLEEAUGUST15 for 15% off!!!
Not Too Shabby Shacket-Taking the trend of the popular shirt/jacket, this piece was created to wear multiple ways with comfort and movement in mind! It's super soft , ribbed and the perfect weight for transition to fall and meant to be oversized so get your true size!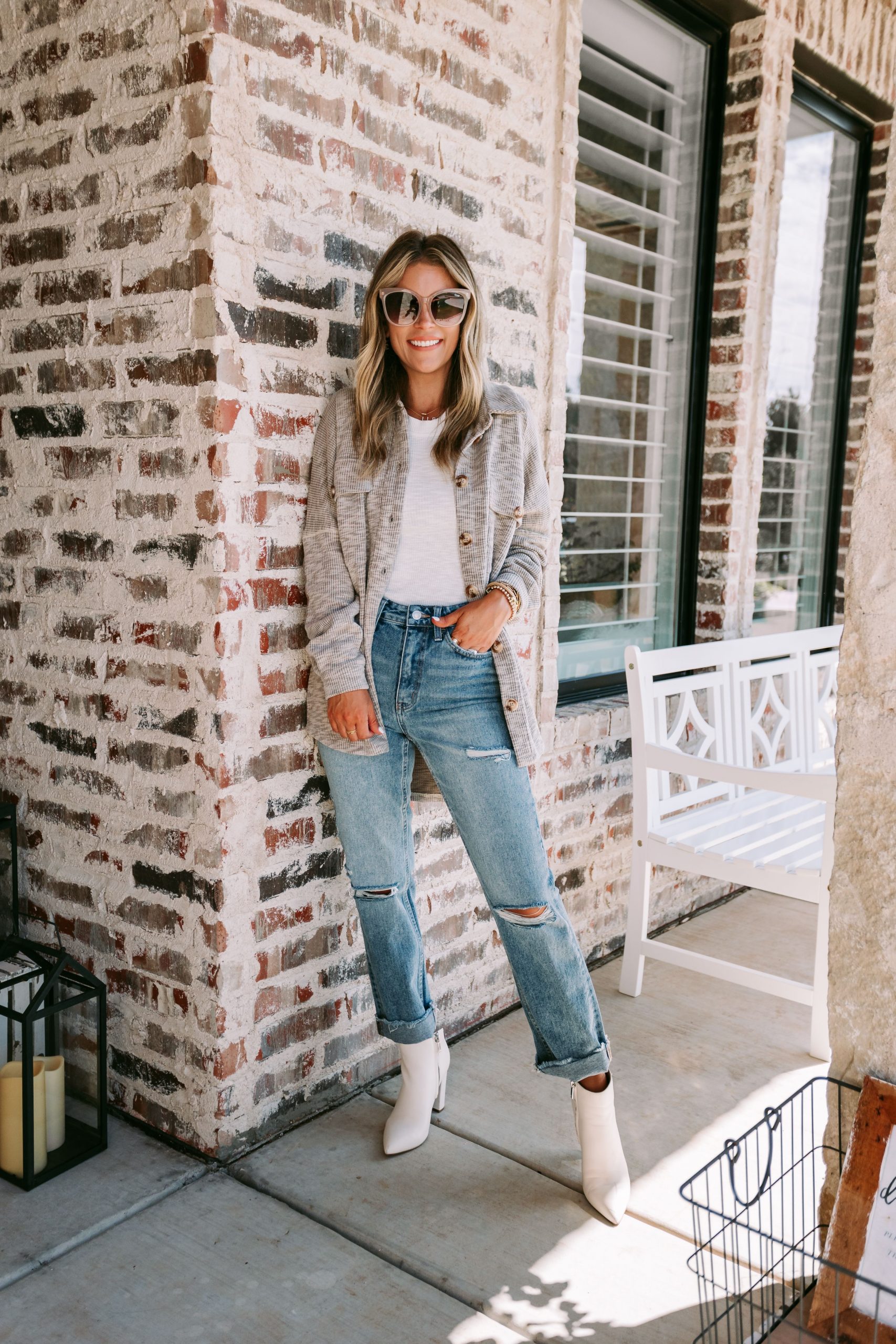 Not Too Shabby Shacket / tank / distressed jeans / booties / sunglasses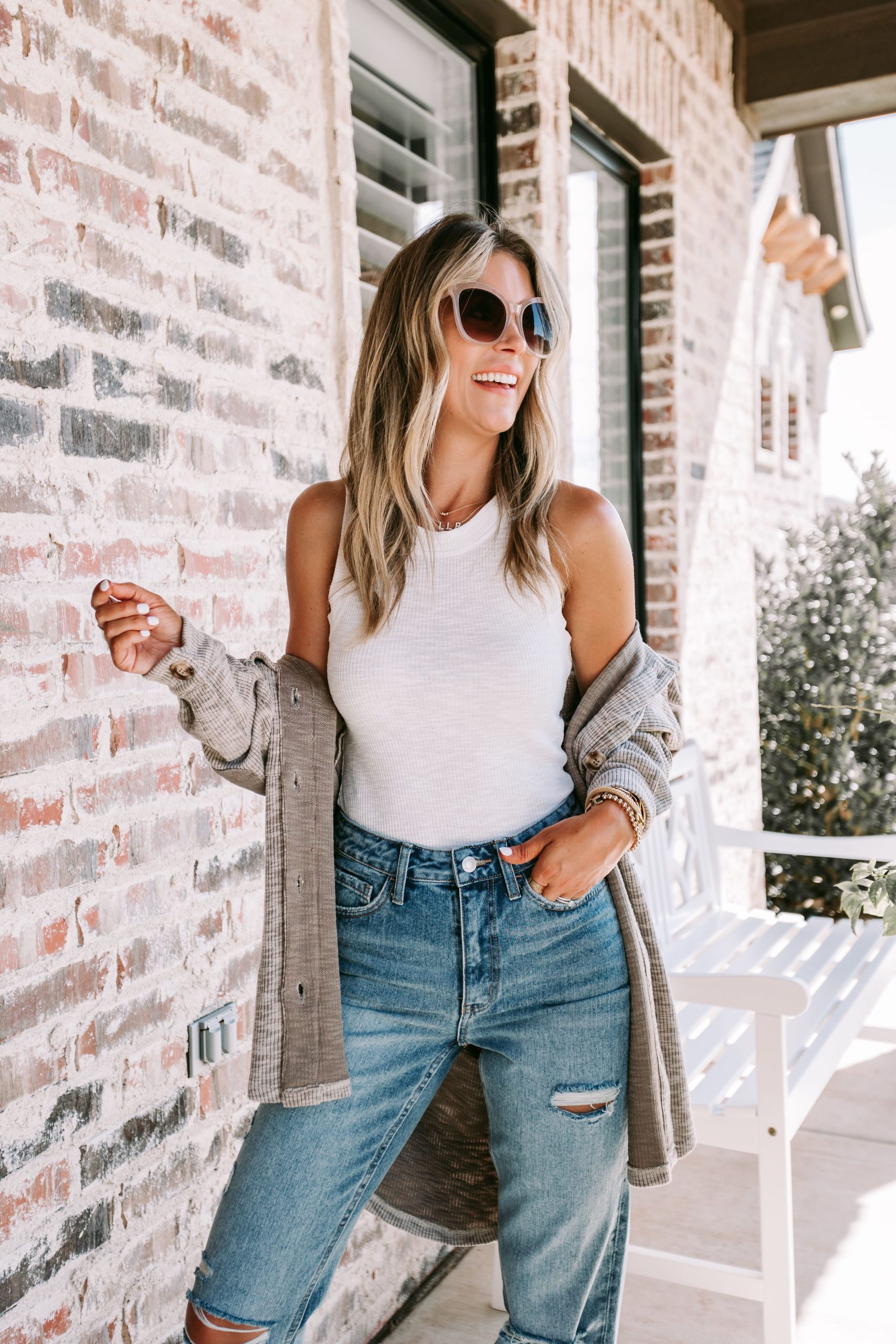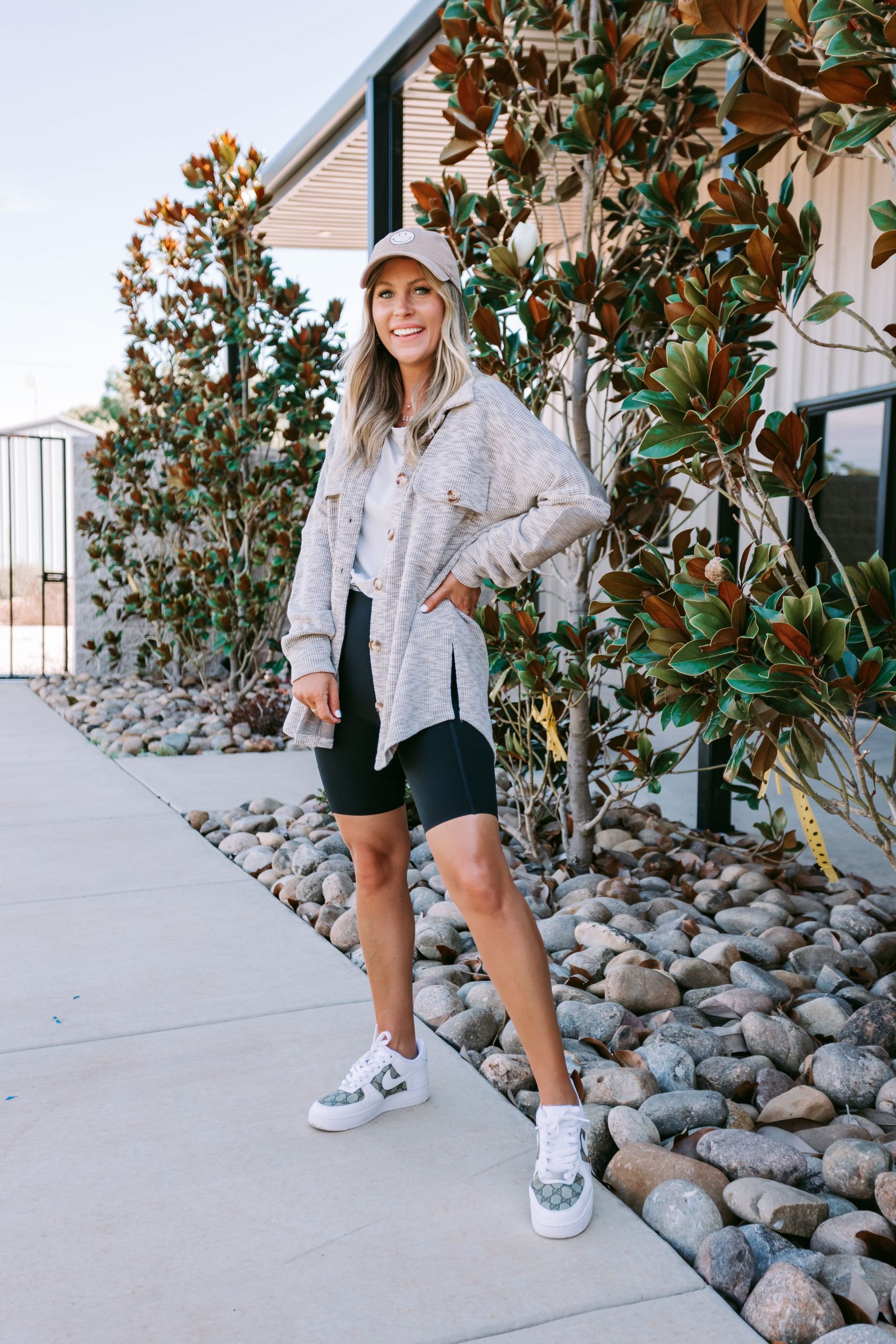 Not Too Shabby Shacket/ tank / biker shorts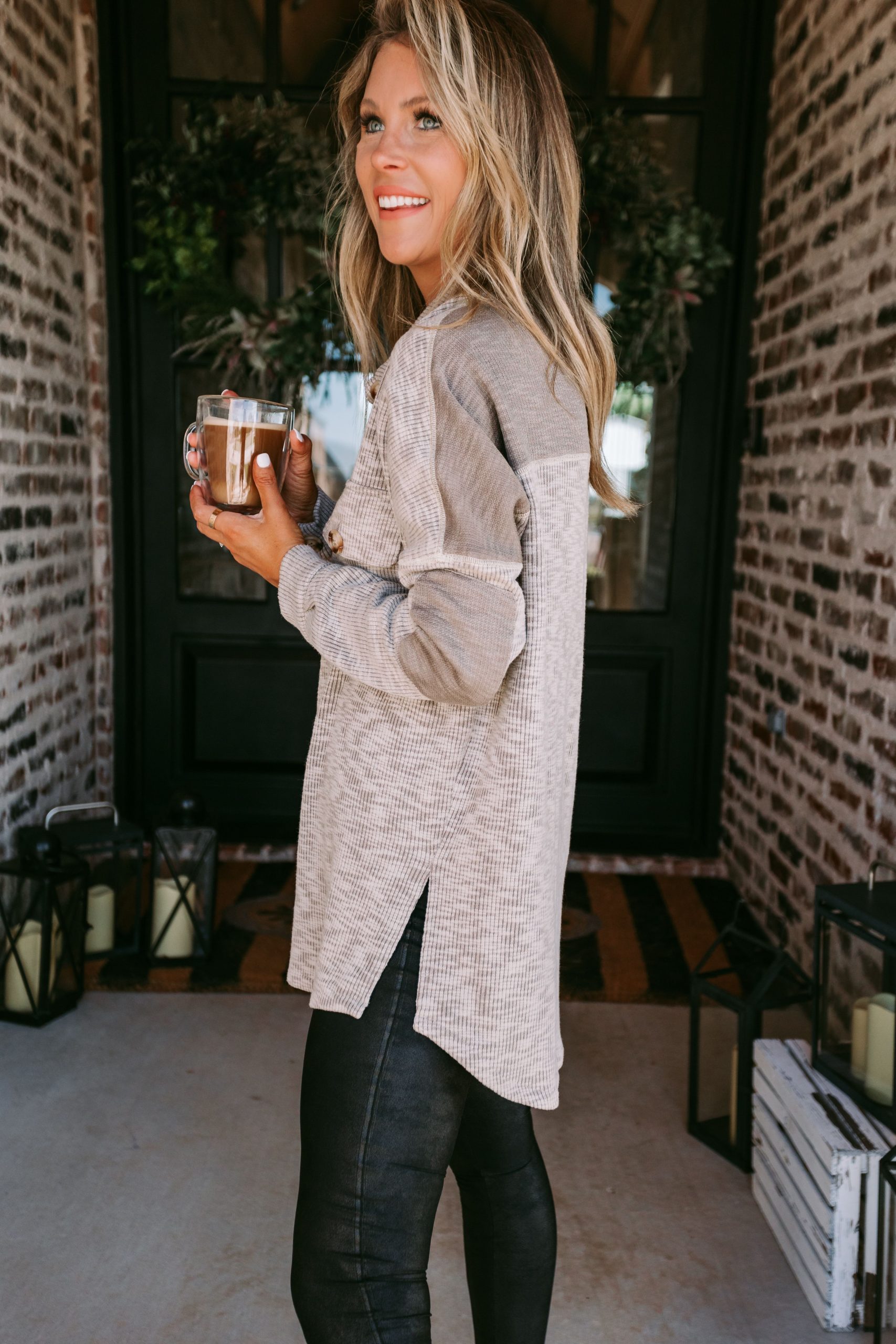 Not Too Shabby Shacket/ spanx faux leather leggings / tank
Brandi Blouse-You can't go wrong with an all black blouse! It goes with everything, it's super flattering hugging you and all of the right places with the smoking but still staying feminine with the ruffle sleeves and peplum hem!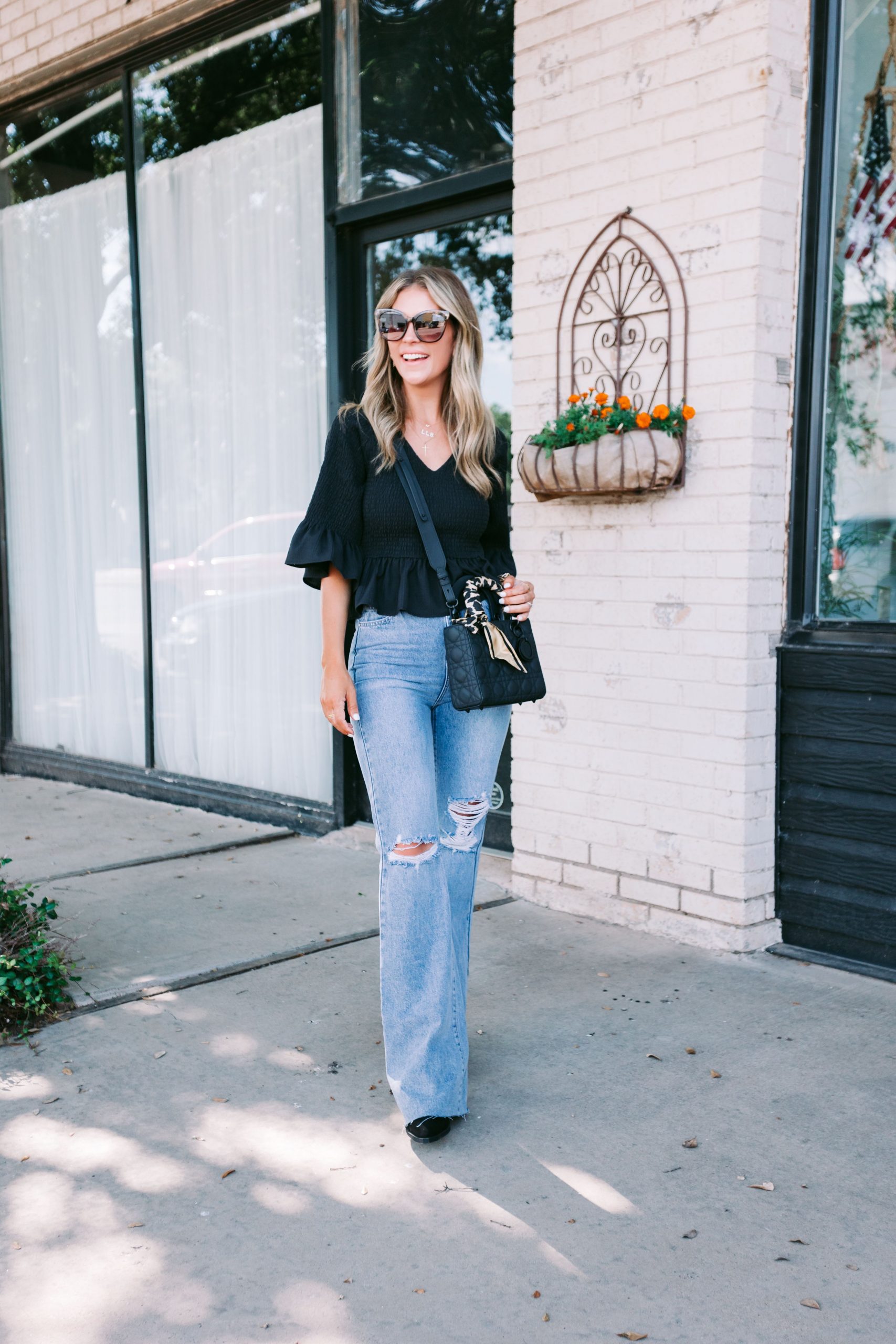 Brandi Blouse / Fri-YAY Flares / mules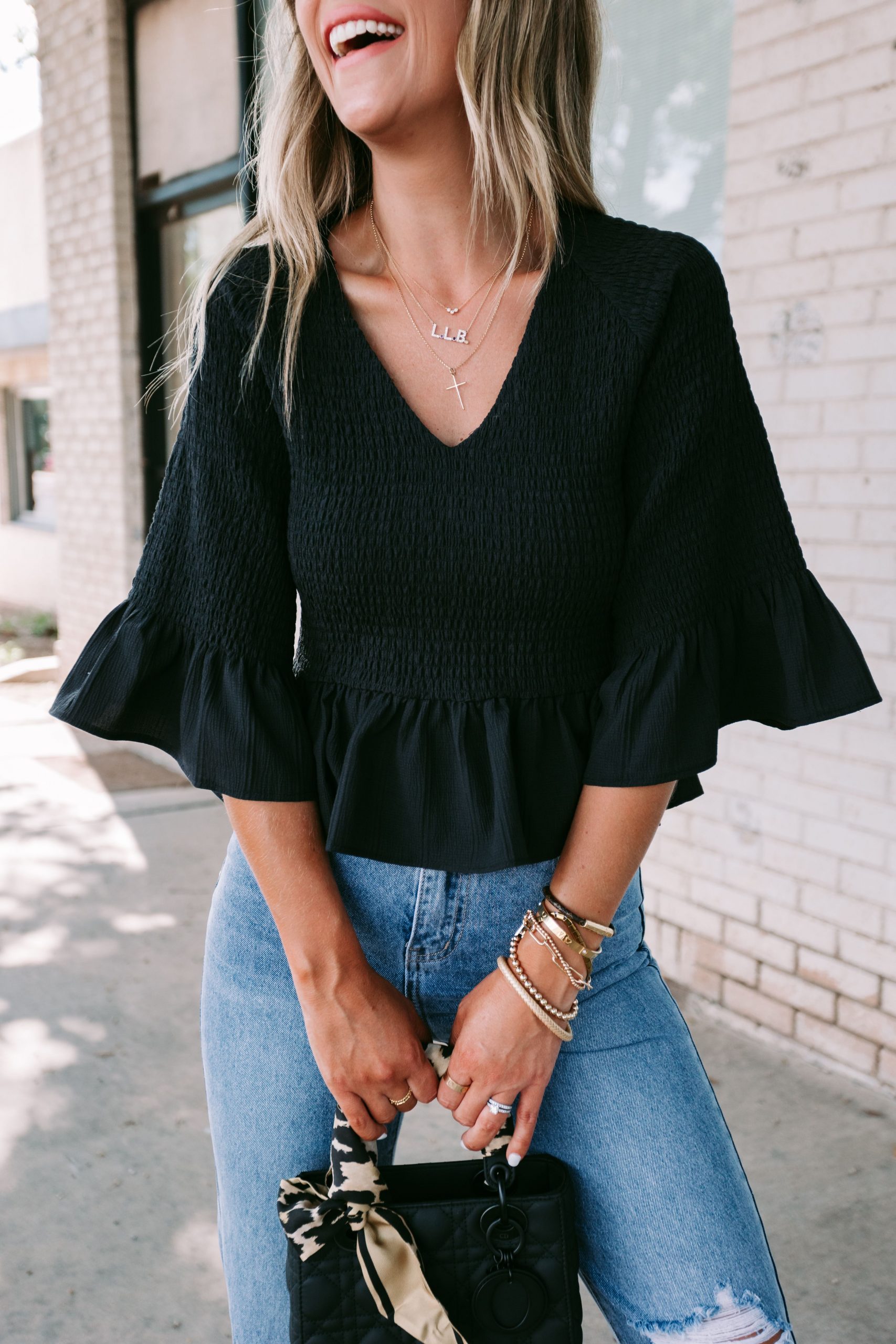 Fri-YAY Flares– My all-time favorite flare jeans are the whinny flares from my past collection, but I wanted a more casual lighter wash flair to add to my closet! Perfect for date night Or Friday brunch…celebrate Fri-Yay in style!!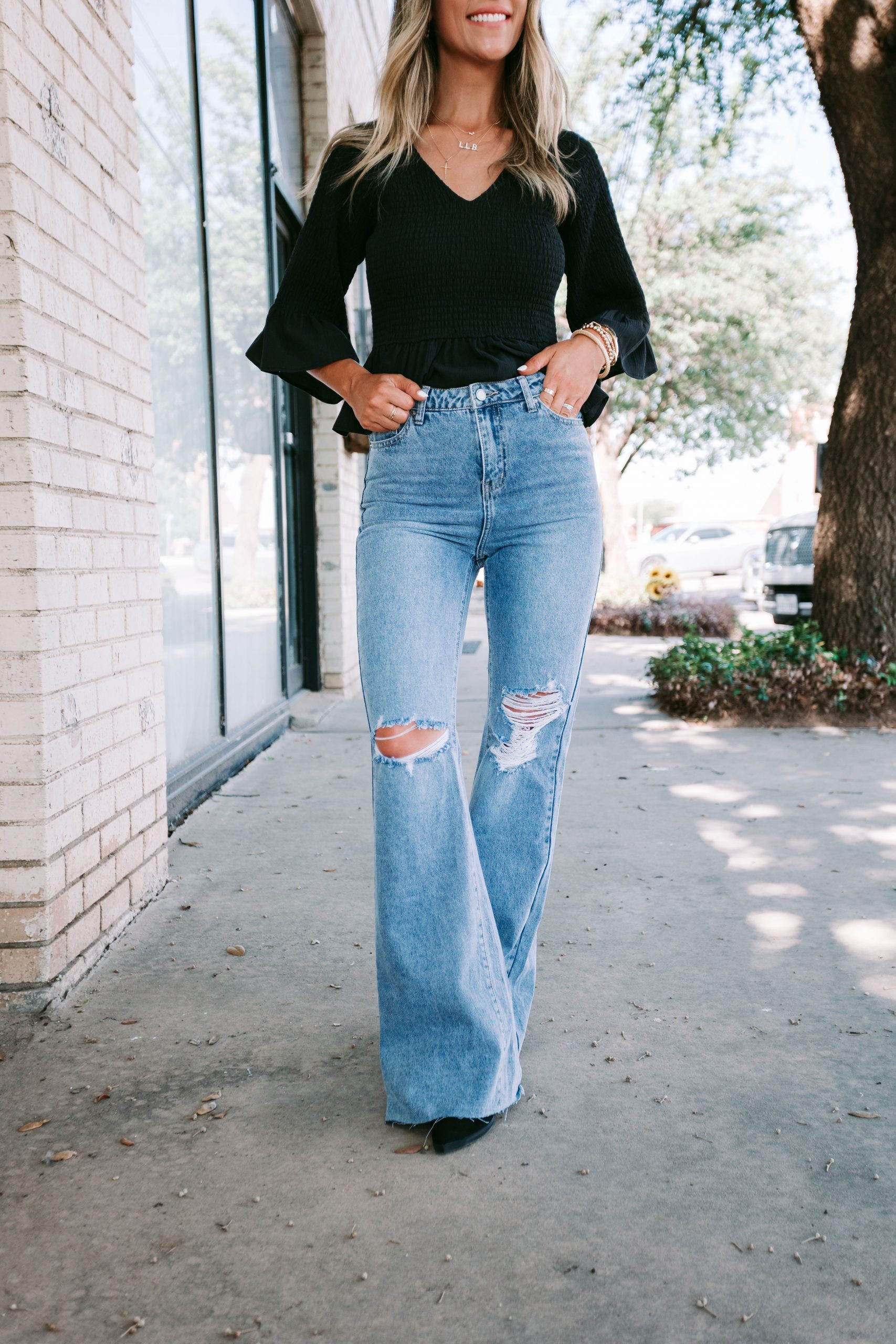 brandi blouse / fri yay flares / mules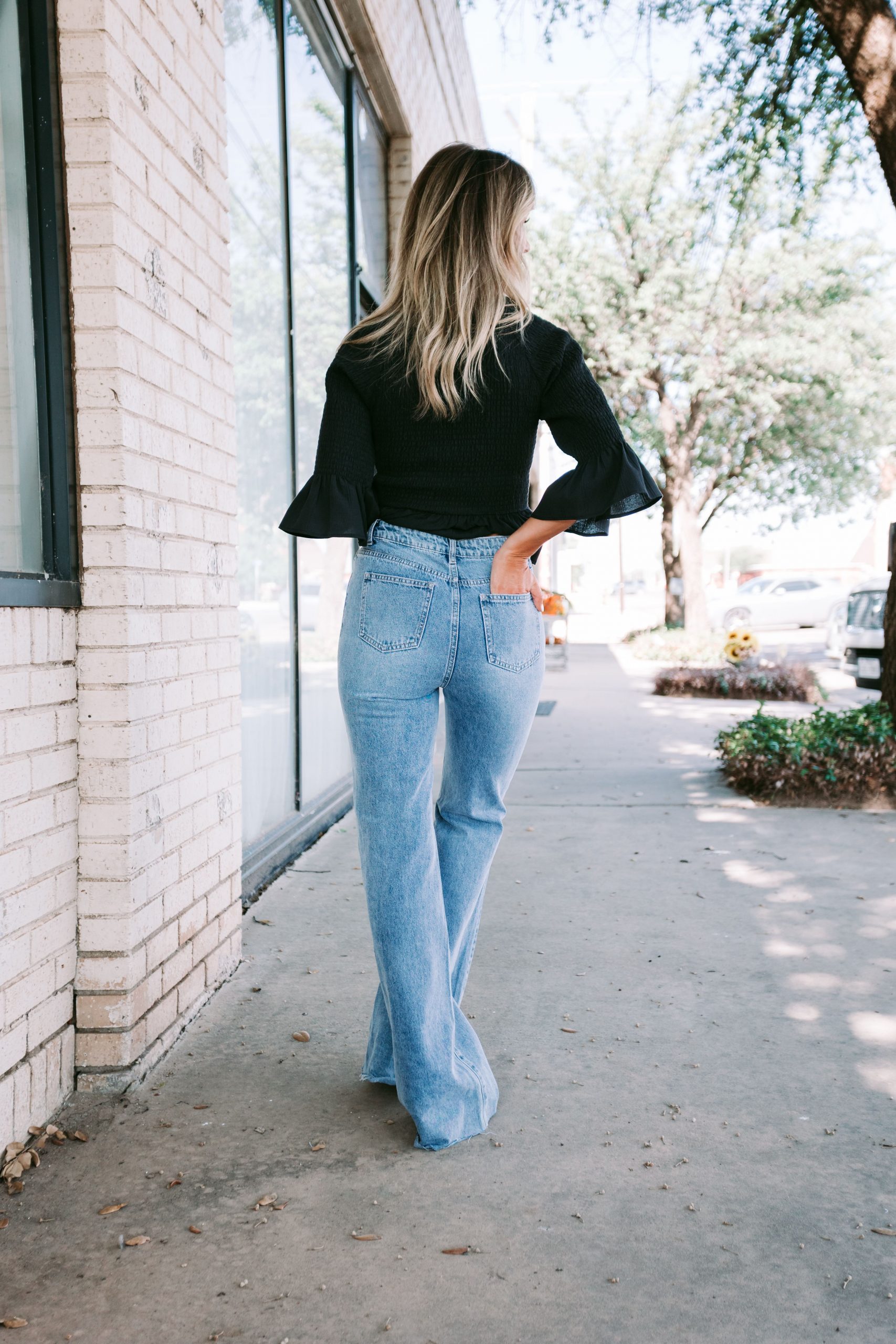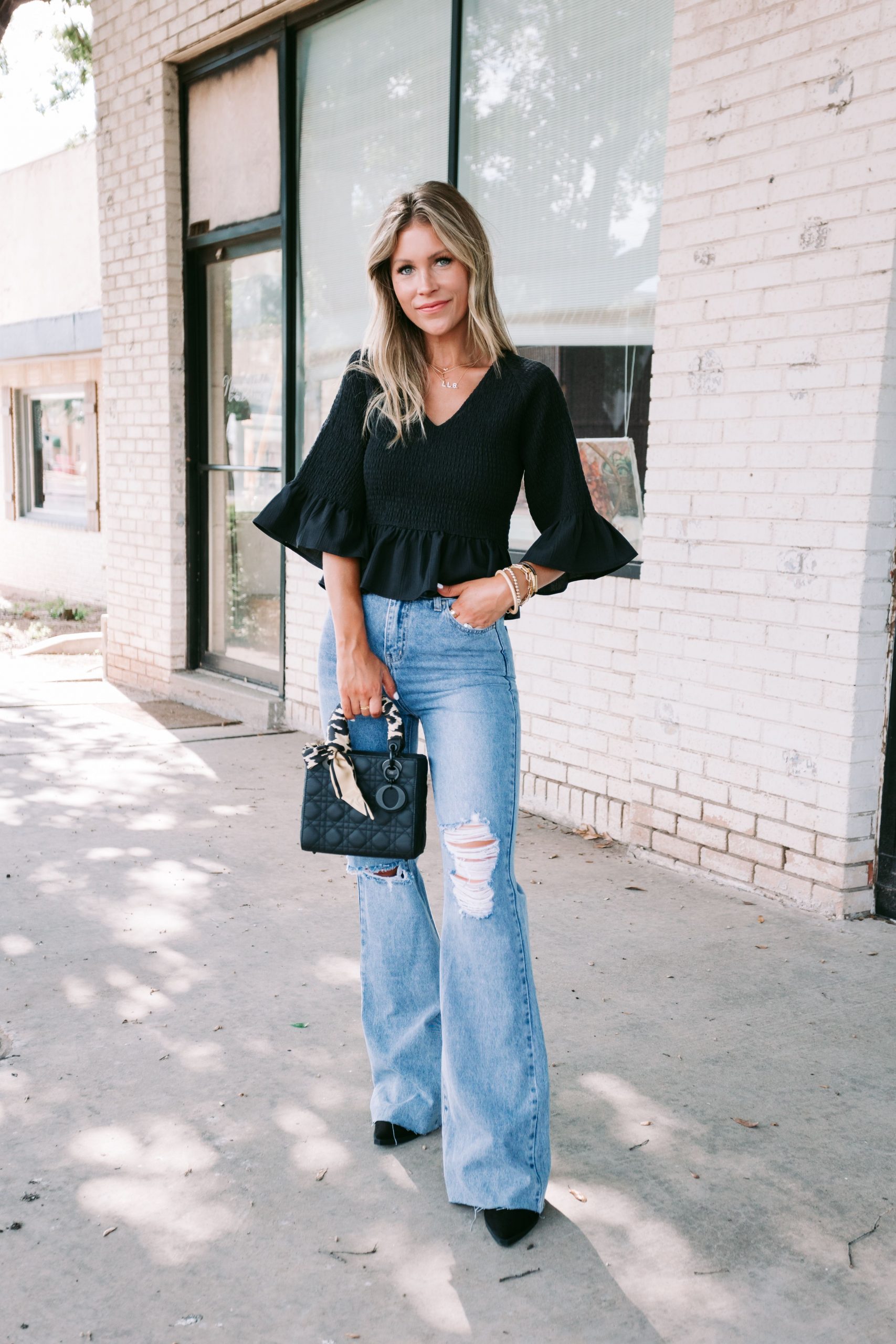 Ginger Paperbag Pants-Workwear means comfort… I love a paper bag waist, it is flattering for everybody time! I love the ginger color of these for fall… They pair perfectly with my bodysuit from the last collection or many things you might have in your closet! These are named after my Grandma Ginger… I thought this color was perfect for naming after her and she's one of the best seamstresses and stylin' people I know!!

brandi blouse / ginger paperbag pants

mainstreet bodysuit / ginger paperbag pants / heels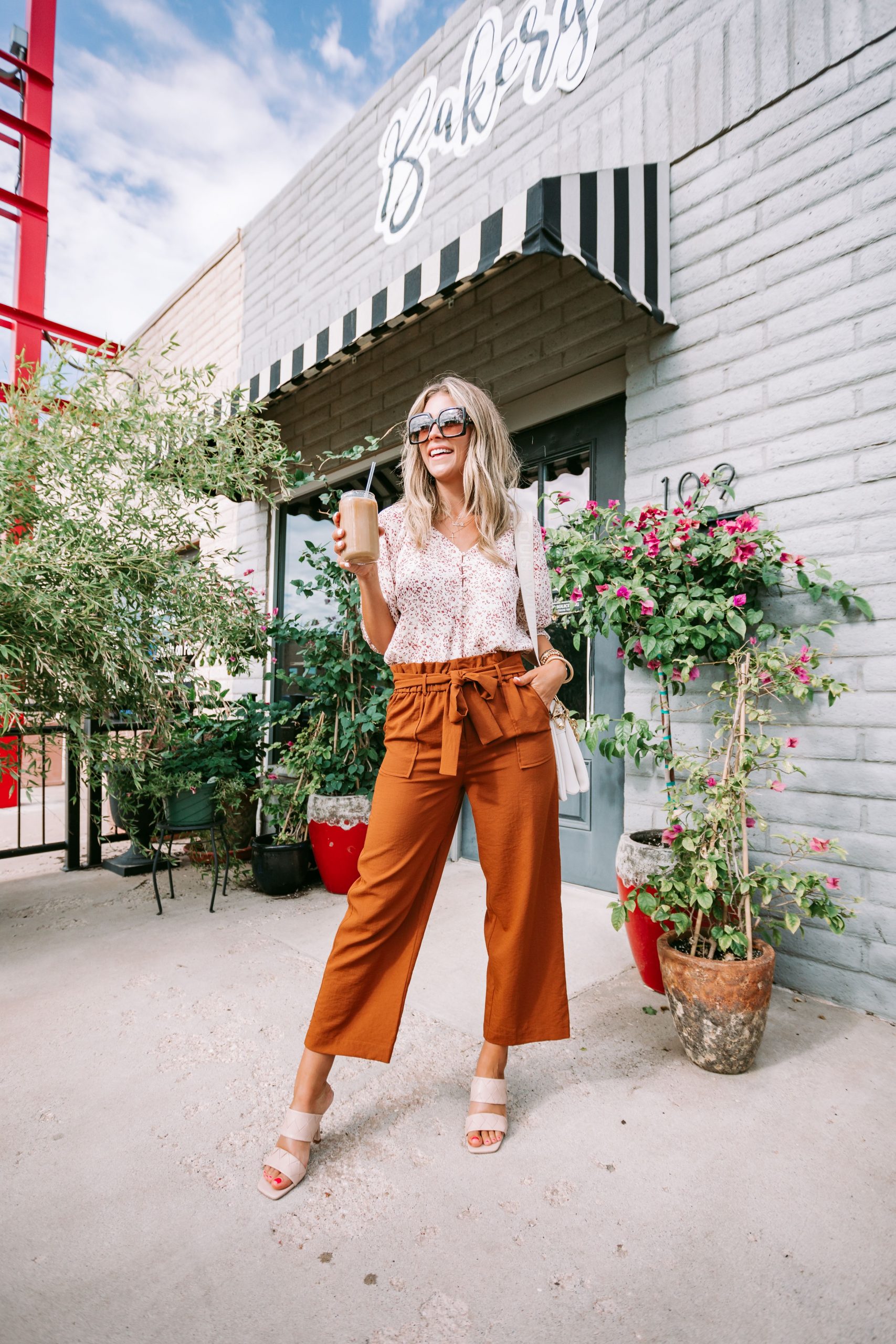 Olive You Midi Dress– I designed this dress specifically for fall family photos… I love it so much and hope it will be perfect for taking photos with your family, wearing to church or brunch, or just to make you feel beautiful! The buttons make it nursing friendly and it would definitely work for you pregnant mamas as well!

olive you midi dress / booties / hat