Fall is my favorite time to go big and accessorize with big jewelry! It's so fun to add statement earrings to any fall outfit and I'm going to show you two of my favorites today!

Kendra Scott just released the Winter 2018 Collection and I'm absolutely obsessed with all of it! It's probably my favorite collection yet, which says a lot because I am a HUGE Kendra Scott fan.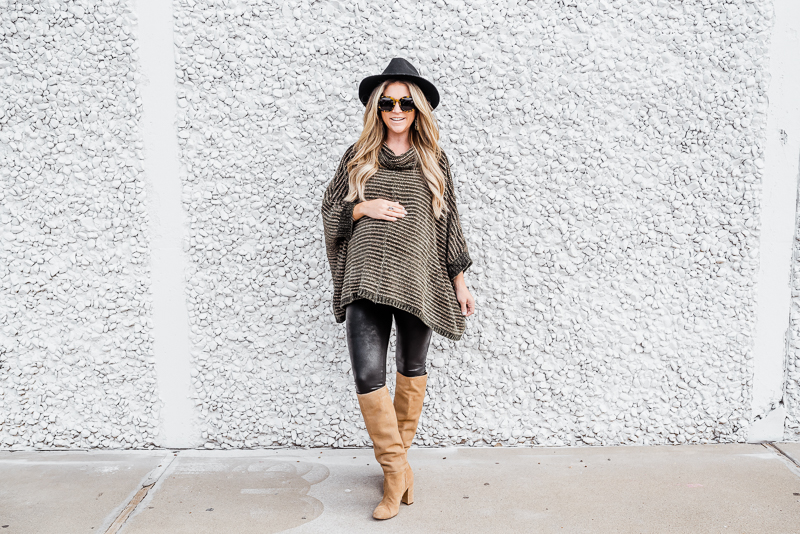 Leggings // poncho // Kendra Scott Earrings // Kendra Scott Ring // Kendra Scott Bracelet // Boots // Sunglasses // Hat
Jeans // Boots // Leopard Top // Jacket // Kendra Scott Earrings // Sunglasses


Photos by Lissa Anglin
Whether you have a date night to go to, an event to attend or a fall wedding; a statement earring can really make an outfit pop! I love these Oster Gold Statement Earrings because of the versatility and how gorgeous they are! You can wear them with anything from faux leather leggings and a poncho to a dress or even a plain white tee and jeans with booties! Statement earrings can dress up an outfit or add so much flair to an already great outfit!


These aren't heavy at all and are so gorgeous. They come in 3 different metals: gold, rose gold and silver. There are tons of other great gold earrings that I have my eye on, too!


Another great pair of the statement earrings that I'm loving is the Aragon Gold Drop Earrings and I am wearing them in Sage Mica which is a really beautiful green color! I'm loving this color for fall so much if you haven't noticed! 🙂 They are a bit heavier than the gold ones I'm wearing in the outfit prior, but are so pretty and really can make a statement!
Kendra Scott Statement Earrings





In addition to all of the great earrings, I am obsessed with this mood ring that I got in gold. It also comes in silver and rose gold, which are just as pretty! I think it's so cool to see the color change and it totally takes me back to those mood rings from my childhood, although these are MUCH prettier!

The Kendra Scott Winter Collection is one of my favorites yet and I'm so looking forward to styling these pieces more over the next few months! What colors are your favorites for fall? The sage green definitely became a theme when choosing my pieces from the Kendra Scott Collection. I love it all so much and it definitely makes me feel so pretty!
Did you know that Kendra Scott has free shipping and free returns? That's always something I look for when shopping online. Also, if you sign up for their emails you can get a significant % off (and birthday month perks).
I've rounded up all of my favorites from the Winter Collection in the tool below! Let me know if you snag any of the pieces or maybe add them to your Christmas list! I know a few that will be added to mine and I'll be hoping for this holiday season! There are SO many great items!
Kendra Scott Winter 2018


Hope you all have a great Wednesday! We're alllllllmost to the weekend! Keep on keepin' on and we'll get there before we know it!


Thank you so much to Kendra Scott for sponsoring today's post! All items are chosen by myself as well as content and opinions are that of my own!